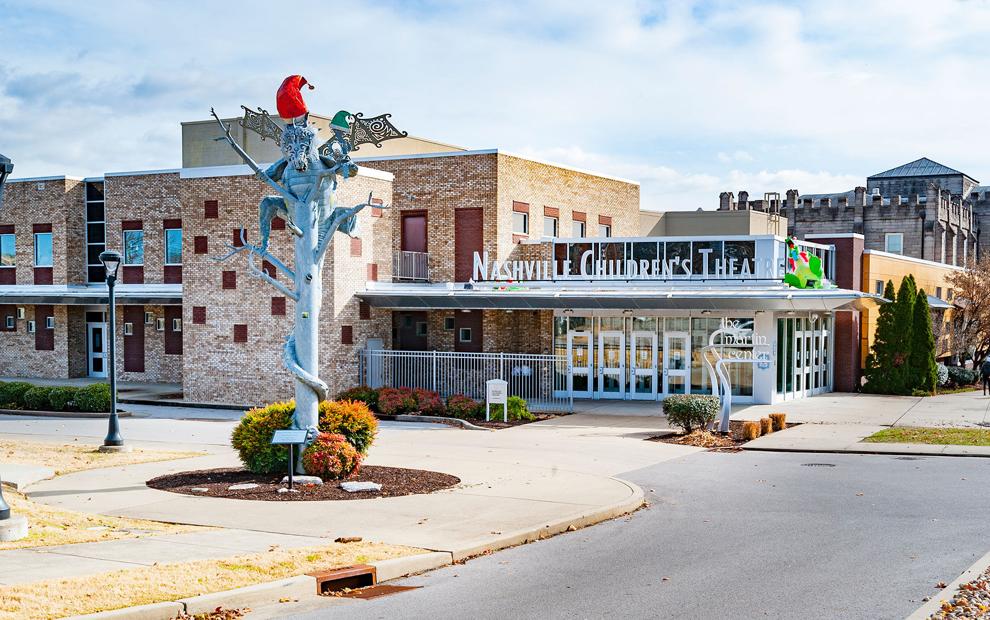 If you've ever visited Nashville Children's Theatre, you've likely seen Bob Roberts — the tireless front-of-house and box office manager — bustling about with his trusty clipboard, answering questions, coordinating volunteer ushers or helping out at the merchandise stand. As a child, Roberts often attended NCT shows on field trips, and he eventually came to work with the city's oldest performing arts institution in 2013. In 2020, Roberts completed his master's thesis at Belmont University on NCT's history, covering the years 1977-2019. (Previous theses by students at other universities documented the organization's history prior to 1977.)
As NCT prepares to celebrate its 90th anniversary, Roberts spoke with the Scene about what he learned, what surprised him most, and how NCT continues to affect local children.
In the course of your research, you dug through periodicals and published writings as well as the organization's own archival material and conducted 21 interviews. What surprised you most in the course of your research?
I was really shocked by just how different the day-to-day operations looked in those early years. In the beginning, the Children's Theatre was a completely volunteer-led organization, created by the Junior League of Nashville. We didn't have our first full-time employee until 1960, when Charles Doughty was hired as NCT's first artistic director. So in those early days, volunteers actually visited local schools, selling season membership cards directly to the students. It was sort of like a Scholastic Book Fair Day — volunteers visited the classroom, talked about the upcoming shows, and at the age of 8 or 9, these kids became season pass holders at the Children's Theatre. It continued that way into the early 1980s, which just amazed me. And it was only possible because of this dedicated group of volunteers. In its heyday, NCT had one of the most incredibly organized local support networks you could imagine, and it was regarded nationally as a template for other organizations to follow. The training manuals and regimens, communication protocols, bookkeeping practices and other processes they developed — which allowed a highly professional theater to function on almost entirely volunteer labor — were as sophisticated as systems you'd find in place today in a lot of major national corporations. This company wasn't just a hobby for these women — it was a calling, a duty and a lifelong cause to support.
What common themes have carried through over time?
Certainly the dedication to the kids was a constant. There's always been a feeling that all children deserve to have access to top-quality professional theater. I think there's always been that sense of purpose — the why we do what we do. Another common theme was just how much people love it here. The stories and memories that surround this place are so amazing. Almost every single person I talked to spoke of how rewarding or energizing, or just how fun the work was, and how it fulfilled something within them as artists and as people.
What impressed you most about NCT's impact on the city?
The Children's Theatre has been a consistent presence in the local arts scene for the last century, often leading and shaping the community. When Charles Doughty created the company's first education program, he kick-started a whole new way to serve the community. In the '70s, NCT helped ease Nashville's integration struggles by presenting shows during school hours, and in the early '90s they stepped up to cover the costs for kids who couldn't afford those field trip fees.
I also think the decision to go professional [NCT officially affiliated with the Actors' Equity Association in 1998] was significant. NCT recognized that by promoting a stronger artist community, they could promulgate stronger art. If you look at the painted bricks in the backstage hallway [a long-standing tradition, actors commemorate their time at NCT by signing/decorating individual bricks], or peruse the cast lists I've been reconstructing, it's a veritable who's-who of Nashville theater and beyond. Roger Bedard, one of the great modern minds of children's theater theory and criticism, directed for us in the 1980s. The best playwrights — Charlotte Chorpenning, Sara Spencer, Moses Goldberg, Aurand Harris, Laurie Brooks, Max Bush, Idris Goodwin — have premiered and/or workshopped plays at NCT. Actors and directors tied to nearly every other Nashville theater company have performed here — The Nashville Shakespeare Festival's Denice Hicks and Donald Capparella, BroadAxe's Jeremy Childs, Amun Ra's jeff obafemi carr, Chaffin's Barn's Martha Wilkinson, Actors Bridge's Vali Forrester, Wishing Chair's Mary Tanner, all three artistic directors of People's Branch Theatre, Destiny Theatre Experience's Shawn Whitsell, and of course René Copeland of Mockingbird Public Theatre and Nashville Rep. All Nashville theater roads lead to — or through — NCT.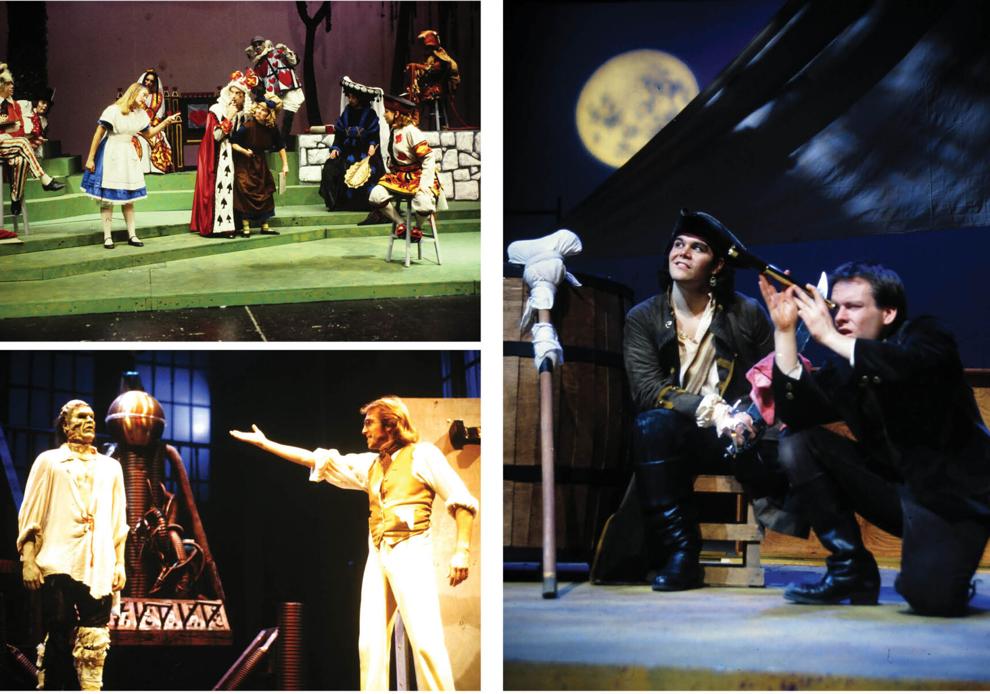 And what about its impact on local children?
Another way that NCT has contributed, and indeed the way all theater contributes when it's done well, is that it helps start important conversations and promote understanding. Many of NCT's best works have been the ones that help audiences see a perspective that's different from their own. Ramayana, in 1995, helped students learn stories important in the Hindu religion. Most Valuable Player tackled racism by examining the life of Jackie Robinson. Mockingbird put an important focus on how life is experienced on the autism spectrum. Former education director Martha Goodman's groundbreaking drama curriculum in the 1990s helped students learn about Tennessee's Cherokee inhabitants up through the Trail of Tears, as well as the lives of Tennesseans during the Civil War. So many Nashville adults today were shown both the world around them, and their own history, in performances and classes at NCT. 
Just the other day, I spoke with someone about a season membership for her granddaughter and great-grandchild. The caller explained that she'd helped design costumes for NCT in the early 1960s, and was so happy her great-grandchild would get to experience art in the very same theater where she'd worked almost 60 years ago. With all the changes that Nashville has undergone in recent years — and even across the last 90 years — I feel like that simple gesture speaks volumes about the consistent, multigenerational reach and presence of NCT, and about how an artistic institution can contribute to a community over time.