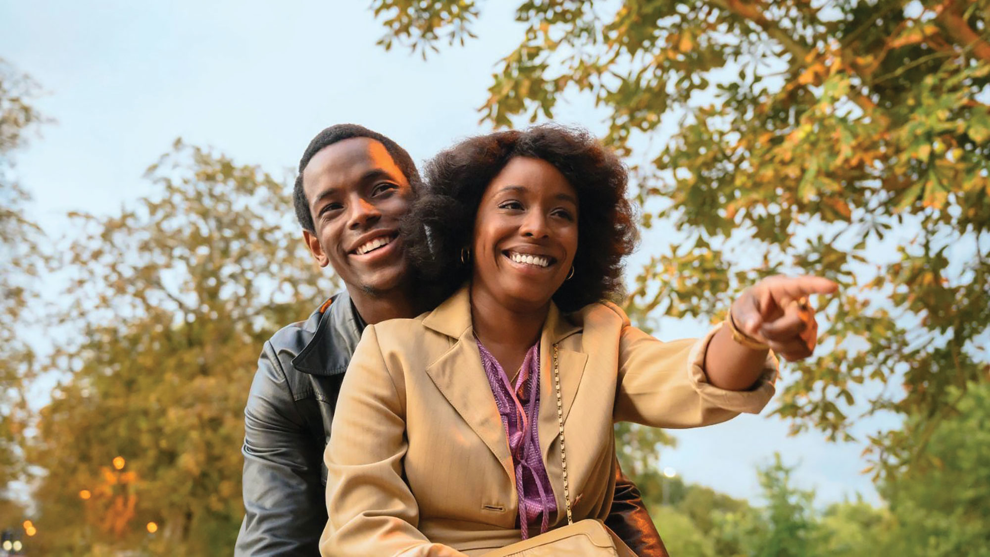 Well, Christmas is careening toward us like one of those Wile E. Coyote trompe l'oeil paintings on the side of a cliff. Please be careful. Make the gift that you give everyone, regardless of religious affiliation, the gift of not furthering the spread of COVID-19. Now is a very good time to give to food banks and other community food resources, because without any sort of food or housing aid, it is going to be a very dire holiday season for many folks even before we factor in the virus. Be generous with whatever you can. If you've got a place to be and a stable internet connection, there are all sorts of viewing options. I hope that you can find bits of joy wherever you can. As always, look back at past issues of the Scene for dozens more installments in our streaming recommendations series: March 26, April 2, April 9, April 16, April 23, April 30, May 7, May 14, May 21, May 28, June 4, June 11, June 18, June 25, July 2, July 9, July 16, July 23, July 30, Aug. 6, Aug. 13, Aug. 20, Aug. 27, Sept. 3, Sept. 10, Sept. 17, Sept. 24, Oct. 1, Oct. 15, Oct. 29, Nov. 5, Nov. 11, Nov. 26, Dec. 3.
The joy of human contact. The experience of a dance party where all the drama is in the streets outside, and in the yard. Where the scent of freshly made curry mixes with Proustian dub beats and the smiles and sweat of your friends, loved ones and strangers you've just met. This year's Lovers Rock is part of Small Axe, a quintet that director Steve McQueen (12 Years a Slave, Widows) has made about the West Indian immigrant experience in late-20th-century England. Each of the five films is exceptional, but Lovers Rock is a sensual riot that anyone who enjoys films, or parties, or just having a tactile experience, can enjoy. At only 70 minutes long, it's exactly right, and it will stay with you in the part of the brain where liberation lives, scratching that itch until we can safely gather together again. You will want the soundtrack.
A phenomenon both in terms of national attention and streaming records, this kind but stressful holiday epic from co-writer and director Clea DuVall (But I'm a Cheerleader, The Faculty, 21 Grams) aptly demonstrates that holiday stress eats away at everyone. But more than that, Happiest Season gets into the pernicious way in which the closet eats away at the lives of everyone around it. Harper (Mackenzie Davis) and Abby (Kristen Stewart) have a life together, but one that is built completely apart from the former's family. So in the way that Christmas is a crucible for every bit of stress that all family members are experiencing, the Pennsylvania home of Harper's family is where everything will eventually get hashed out. It's a great cast (shout-outs to periodic Nashvillian Mary Steenburgen, who is iconic and elegantly vicious, and Dan Levy and Aubrey Plaza as the gay superhero brigade — or as friend and colleague Alonso Duralde calls it, in the Eve Arden parts), and it's a good film to spur potentially difficult conversations. It's not safe to travel home for the holidays, so let this family's stress be the understudy for your own family drama, at least for this year. Also, as a Christmas pet sitter, I felt seen. And people who still bag on Stewart because of her Twilight time need to let that go — she's superb. (She also battles undersea monsters in the brisk creature feature Underwater, now on HBO Max, which is fun as well.)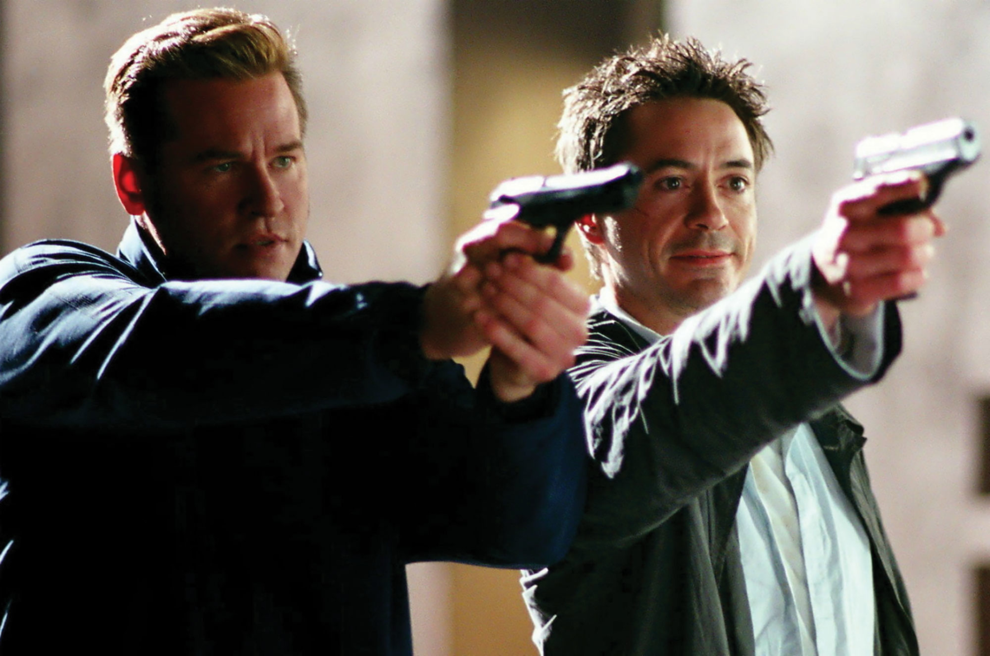 A modern Christmas classic built around a great central mystery (as well as a love of classic detective fiction), Kiss Kiss Bang Bang features Robert Downey Jr. and Val Kilmer at their best since Black and White and Top Secret!, respectively, hoping to solve a mystery involving bad fathers, identity theft, corporate corruption and murder. This is writer-director Shane Black (The Nice Guys, The Long Kiss Goodnight, The Last Boy Scout) at the absolute peak of his skill, with a gift for structuring the film's narration like an old mystery novel. It includes all the fourth-wall breaking and timeslipping one could hope for. Funny, violent, smart and pitched perfectly to anyone who wants their own sun-blasted dirtbag Christmas mystery, this could be your It's A Wonderful Life.
A pair of grieving grandparents, having just lost their grandson and daughter, reach out to their church for support in a time of crisis. But the church is devoted to Satan worship, and when they take inspiration (and an ancient tome of unholy rites) and try to channel the soul of Anything for Jackson's titular dead grandson into the unborn child of a woman they've kidnapped, the end result is ghosts, demons, recursive hauntings and shocking acts of yard violence. Director Justin Dyck got his start making Hallmark movies, which means the bloodlust is real. It's rare to find this kind of tonal mastery in a film in which so much crazy shit happens, and the tiny swirl of deadpan humor is perfect for leavening such an ultimately unsettling story.
Pre-Hays Code cinema doesn't get kinkier or more ghoulish than this masterpiece from Edgar Ulmer. Pairing Bela Lugosi and Boris Karloff together for the first time, 1934's The Black Cat packs a honeymoon on the Orient Express, a lethal car wreck, human taxidermy, a Black Mass, the legacy of WWI atrocities, a live flaying and battling psychological philosophies played out on amazing Art Deco sets — and it does it in just over an hour. This is the unheralded masterpiece of Universal Pictures' indelible run in the '30s, sitting alongside James Whale's Bride of Frankenstein and The Invisible Man as the truly great films that hold up even for modern audiences.
You'll be shocked that something this gory originally aired on CBS. Harper's Island is a perfectly contained one-season epic that blends the aesthetics of similar Aughts TV like Revenge or Pretty Little Liars with the orchestrated mayhem of a classic mystery/slasher. (There's a lot of 1986's April Fool's Day in the narrative DNA.) At its best, this is perfect binge TV for genre enthusiasts or people who really miss crazy soap operas, though it does sometimes slip into a bit too much structural cruelty (particularly in the back half of its 13 episodes). But a destination wedding with a body count is a primo concept, and I burned through all 13 hours in two days. Jim Beaver is the MVP, as you would expect.
With all the internet back-and-forth going on about David Fincher's Mank on Netflix and its portrayal of the making of Citizen Kane and the real-life exploits of William Randolph Hearst (my short version: it's Fincher's Big Fish, sadly), might I direct you to this little-seen marvel. Peter Bogdanovich's The Cat's Meow portrays an incident drawn from a real-life boating trip involving a lot of the same characters you find in Mank. Only this one has a murder, and it's got Joanna Lumley, Jennifer Tilly, Eddie Izzard and Kirsten Dunst as Marion Davies, and it's incredible. Funny, fun and also relentless in holding responsible those who would tap-dance over the corpses of the inconvenient, this is an absolute gem.