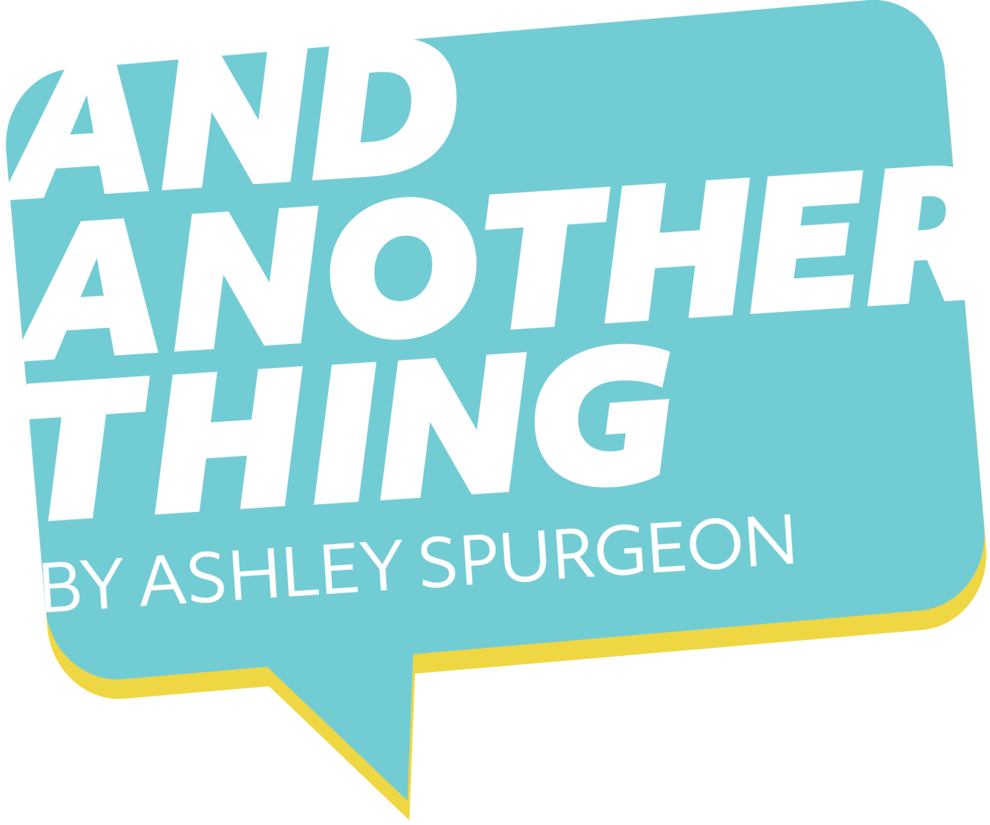 Ashley Spurgeon is a lifelong TV fan — nay, expert — and with her recurring television and pop-culture column "And Another Thing," she'll tell you what to watch, what to skip, and what's worth thinking more about. 
---
There are — to be overly simplistic for the purposes of a TV column thesis — two primary ways to approach the study of history. The first is through the lens of the "Great Person": Biographies of Kings and Generals and the battles won and lost — Charlemagne, Gettysburg, George Washington and so on. The other is, broadly, "social history": What did Charlemagne eat? Were there any Muslims in the Northern Army? Who were the people George Washington owned? 
I have two recommendations, one of each kind: In the Red Corner, we have The Great, Hulu's new series about 18th-century Russian monarch and all-around bad bitch Catherine the Great, starring scads of sexy young starlets. In the Blue Corner is A Stitch in Time — an effervescent, delightful and educational tour through art, history, art history, fashion and society (found on Amazon Prime, originally produced by BBC Four). 
Truly, these could not be two more different shows — but over the past couple weeks, I have found enough room in my heart to love them both. Think of it as the daytime/nighttime TV dichotomy — A Stitch in Time is more than acceptable for adolescents to watch in lieu of schooling, but I'd save the lurid The Great until after the kids are in bed. There's actually very little sex, nudity or violence compared to other historical dramas I've seen, but holy shit the Russian court, as helmed by Peter III (Nicholas Hoult, so good in this) when Catherine (Elle Fanning) arrives, is one of the most amusing depictions of just out-and-out depravity I've seen on TV.
Spoiler alert: In 1762, Catherine overthrows her husband and becomes Empress of Russia — we stan a foreign usurping queen. There's a gleeful, effeminate, anticipatory bloodlust pulsing throughout the whole debauched silly thing, and a decadence so perverse it's camp. It's Sofia Coppola's Marie Antoinette (the end credits songs are good) meets John Waters. Did you like The Favourite? If so, you'll probably like The Great — it's the same screenwriter, Australian Tony McNamara, and goes quite a bit darker exploring the personality disorder that is absolute power. 
The subtitle of The Great is An Occasionally True Story, so there you go. One of my favorite parts is when, in the middle of court, Catherine and co-conspirators whisper things like, "This coup will take focus." Poor twisted Peter III has his mummified mummy on display and, friend, let me tell you, that thing makes a reappearance when you least expect it. There is a narratively satisfying allusion to vagina dentata. Another quote: "I'll just ask, have you ever fucked a horse?"
Catherine the Great never fucked a horse, but millions of people believed she did for centuries because of how Western history was written and taught. I prefer to learn about "social history," and boy oh boy does A Stitch in Time dish out the good stuff. The series' BBC website describes it thusly: "Fusing biography, art, and the history of fashion, Amber Butchart explores the lives of historical figures through the clothes they wore." I describe it as "art cosplay, but make it history." 
Host Butchart is a fashion historian, dresses every inch the part, and — like your humble columnist — gasped and said "Oh wow" when a museum brought out a pair of actual Napoleonic leather trousers. A mere six episodes topping out at 30 minutes each, A Stitch in Time manages to cover a lot of ground — through recreating the clothes of Dido Belle, we learn about the legacy of slavery in Britain; Charles II is an entre to discuss how the silhouette in menswear changes perceptions of masculinity and the effect clothes have on your movement. Did you know medieval armor involved lots and lots of quilting? We also see clothes from still images move, and flow — this is a fashion lover's show first and foremost, and the well-tailored Butchart is a fun, engaging and very knowledgeable host. The coolest part is how she and her cadre of designers used traditional methods and techniques to create clothes from art history. And it can be astonishing the amount of man-hours things take — no longer will I take for granted the humble buttonhole. The show does not necessarily always utilize traditional materials — faux fur was explicitly said to be used on the enormous sleeves in the show's version of the gown worn in van Eyck's "Arnolfini Portrait," and at one point they did say, "Lots of bones to prepare and insert," even if "boning" doesn't use bones anymore. 
There are as many ways to view the past as there are people, and we're all basing our thoughts on the work left to us by the past itself. Most of the wilder stories are only occasionally true, but as I've said more than once since 2016 — I believe a lot more about Caligula than I used to. But the embellishers and fact-checkers both have their place, and I think we can all get along (as long as the costumes are good).