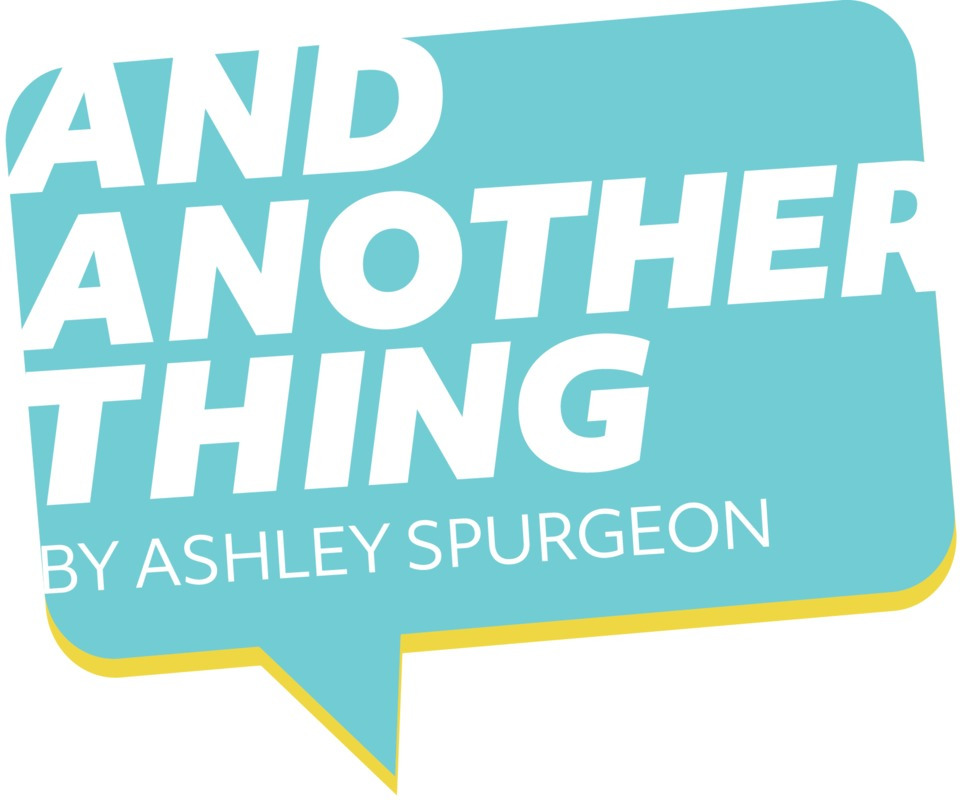 Ashley Spurgeon is a lifelong TV fan — nay, expert — and with her recurring television and pop-culture column "And Another Thing," she'll tell you what to watch, what to skip, and what's worth thinking more about.
---
The Great British Baking Show, in any iteration, is one of the gold standards of reality TV competitions. We all know GBBS to be among the best of the best, and I'm not here to argue otherwise. The talent is pure. The competitors are kind. The hosts and judges, even Paul Hollywood, are fair and encouraging. And the food? Well, obviously, my God, the food. There's nothing better than seeing middle-aged builders, elderly grans and Type-A college students share tips and tricks on how to create the most delectable cookies and cakes. And watching GBBS has encouraged me to expand my own baking skills. I now own a springform pan, and have successfully utilized saffron on multiple occasions. 
However! The show is not perfect. Example: My partner is allergic to peanuts and tree nuts, and let me tell you, there's nothing these people won't cram full of nuts for no discernible culinary reason. It's very frustrating for him to get excited over, say, a perfectly lovely chocolate dessert, only to see it turn into an emergency-room visit. He also recently described the baking as "too British," which didn't really seem like a fair complaint — but after I witnessed a particularly pink slice of meat pie glisten in fatty iridescence under the hot camera lights, I kind of saw his point. It probably had raisins in it too.
So our reality TV competition repertoire has expanded, and just in time to binge-watch for the holidays. Gentle competition shows are among the very best holiday fare: extremely low stakes, accidentally educational and just saucy enough to trigger arguments-that-aren't-really-arguments about personal aesthetic preferences. Two series, both on HBO Max, take the "do an artistic craft under pressure" format and expand into two more Martha Stewart Living-ready hobbies: pottery and flower arranging. 
The Great Pottery Throwdown, taking place at the "hallowed cobbles of Middleport," is, like GBBS, perhaps a little prideful in its excessive Britishness. But like the clays the contestants work with, there's an earthy warmth to the show; it just feels nice, you know? The music is kind of corny, and there's also a fair bit of juvenile humor — at least coming from my sofa, because do you know what it looks like to pull a clay handle? It looks like you and gravity are gently caressing a gray, floppy, damp wiener. Perhaps a cow's udder. Every time! 
Airing in the U.K. (on BBC2) since 2015, the first three seasons of The Great Pottery Throwdown (I must be getting soft in my old age not to rip on that title) are available, and I think closest to Baking Show in terms of ethos and format. "Dough" and "clay" are obvious metaphorical cousins when it comes to creating something from nothing, and the challenges for bakers and potters are very similar: build a delicate object from heavy materials; make a dozen identical items with your bare hands.  
I assumed, very wrongly, that Full Bloom, the HBO Max original about professional flower arrangers, would live in pretty much the same realm as potters and bakers — peppy, gentle, with just a little bit of razzle-dazzle. Incorrect! Maybe it's the difference between extremely talented amateurs and semi-high-profile professionals, but from the theme song to the way the judges style themselves to (frankly) some of the contestants' attitudes, there's just a "Turn Los Angeles up to 11" miasma wafting around the whole proceedings. Who knew the world of floral arrangements was so painfully, tragically, you-are-making-me-cringe goddamn hip? 
Maybe Full Bloom is just more American in ethos? A little more Chopped? The cloying trendiness of everyone and everything is a little disappointing, because Full Bloom is just as pleasurably sensual as GBBS in the very best way. This is a show you want to smell. And the skill level of the florists is much, much higher than average: They're more akin to Project Runway designers (arguably the very best competition show) who've seemingly been able to make a living with their craft before cameramen ever showed up. 
Once I thought about it for more than five seconds, though — flower arranging is a very trendy art. I could probably score decently on a test where you match wedding centerpieces to their decade. Even looking at historical aspects of flower arranging I find trends — thanks to centuries of hard work from poets and painters alike, flowers are imbued with symbolic meaning, and a popular 19th-century fad was to send bouquets that were actually hidden messages. Daffodil means new beginnings. Tulip is a declaration of love. Forget-me-not means, uh, don't forget me. 
So I guess my problem is more with current West Coast-y trends than, I suppose, the ephemeral art of flower arranging. Nevertheless, I wish Full Bloom had been "More British" in execution, whatever that means. So it looks like I remain on the hunt for the world's most perfect arts competition show. Let me know if there are any good ones about papermaking.