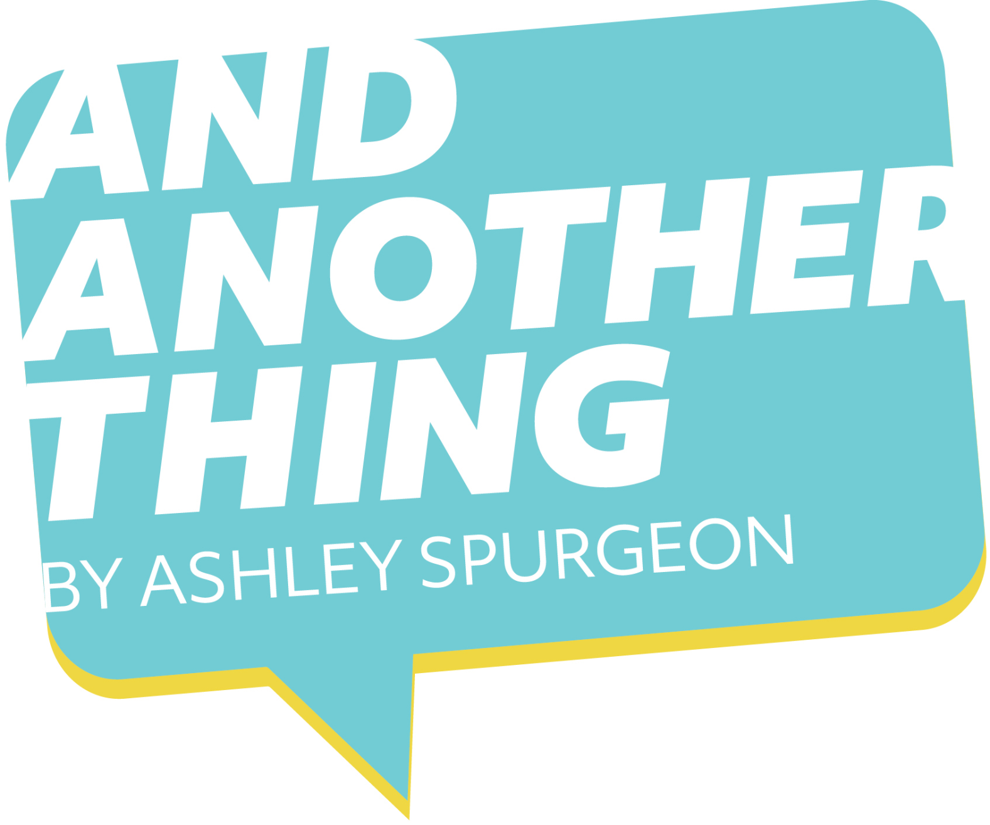 Ashley Spurgeon is a lifelong TV fan — nay, expert — and with her recurring television and pop-culture column "And Another Thing," she'll tell you what to watch, what to skip, and what's worth thinking more about. 
---
The long denouement of an odd 2020 has resulted in a year-end situation I've never experienced before: one with no holiday travel whatsoever. (Very happy with the idea in principle, sorry it had to come about this way.) Taking wins where I can find them, my Christmas break has thus been an exercise in extreme, hardcore relaxation — I've felt like Homer Simpson competing against Teamsters on who can be lazier. (I'm also the Teamsters.) And 'tis the season to take the opportunity to catch up on quality comfort viewing. I'm happy and excited to say I still have a few dozen episodes of Below Deck: Mediterranean to plow through. I picked up Northern Exposure where I left off. 
I also have a DVD transfer of a VHS tape recorded across several nights in 1987, titled "Christmas Shows for Kids," which includes near-perfect classics like A Charlie Brown Christmas and A Muppet Family Christmas, not to mention a few of the worst and weirdest of the Rankin-Bass offerings. 'Twas the Night Before Christmas includes a charming voiceover from Joel Gray: He gets to say lines like, "Here's another example of how you ruined everyone's Christmas with your opinions." (This is to his son.) And really, when you think about it, Frosty the Snowman is the story of a little white girl literally named Karen who repeatedly waltzes past authority figures in pursuit of what she wants — to party with a snow golem she created with magic (stolen from a struggling artist). The recording also includes this deeply satisfying network bumper. 
There was some small need to catch up on anything I might have missed along the way. Pretty much nothing on anyone's Best of 2020 list struck me the same way it struck the zeitgeist. Sorry, I just have zero interest in The Queen's Gambit — checkmate! I still need to pick up Fargo's Season 4 where I left it. Some of my very, very faves like Chris Rock, Jessie Buckley, Ben Whishaw and Jason Schwartzman are all present and accounted for, but there's nothing this year that felt like "appointment viewing." 
I wanted to find something good in 2020: If ever there was a year for a show to take a captive audience by storm, this was it. Instead, I watched Talking Heads' Stop Making Sense, which for whatever reason I'd never seen (good stuff!), followed by the Documentary Now! parody of the concert film, and capped the whole experience off with The Staple Singers performing "Slippery People" on Soul Train. Now THAT'S what you do with your non-mic hand! 
Nashville, a city of record collectors, on some level is a city that respects and recognizes the fun of physical media, and a few of my Christmas gifts fit the bill. I picked up the shooting script for one of my favorite movies, Gosford Park. Friends, if you're a fan of Downton Abbey, just watch this movie: Maggie Smith's Countess of Trentham is basically the first iteration of the Dowager Countess, the obvious best character in the PBS show (Julian Fellowes wrote both Park and Abbey). Hanukkah brought me an old DVD copy of Clueless (the "Whatever!" Edition) and, most happily, the complete Miss Marple, produced from 1984 to 1992. 
Everyone loves a detective: Or at least, I do. From Columbo to Poirot to Shaft to Sherlock, there's just something in human nature that makes one want to right the wrongs and follow the clues: The mediocre (sorry not sorry!) Knives Out! was pretty much carried by the charm of detective Benoit Blanc — and they literally had to hire James Bond to play him. Miss Jane Marple has always been one of my favorites. Miss Marple is a churchgoing spinster (read: proper virgin) and has lived her whole life in the picturesque village of St. Mary Mead. She lives through the help of magnanimous, wealthy old friends from school (invariably more glamorous than Jane) and an indulgent literary star nephew. Jane solves the mysteries because she understands human nature, having actually paid close attention to life in the village of St. Mary Mead.
I endearingly paraphrase Miss Marple: "Ah, this devious murder reminds me of the time little Tommy Tuppence stole a treacle tart from behind the vicar's back," connecting the dots between greed and deed. Hickson's Marple is old — she was in her late 70s through mid-80s throughout the run. That's her other secret power, besides observation: playing the role of a soft-spoken old biddy peeping slyly out from under her sensible hat. There are always red herring diversions and more than one person with something to hide, but for these stories the motives are always simple: money or love. (Or love of money, or lovers needing money, you get it.) And, best of all, they're all wrapped up at the end, with Jane and her crew having a good laugh about how they solved the murder(s) over tea or something stronger. It all comes down to fingernails and Mozart.