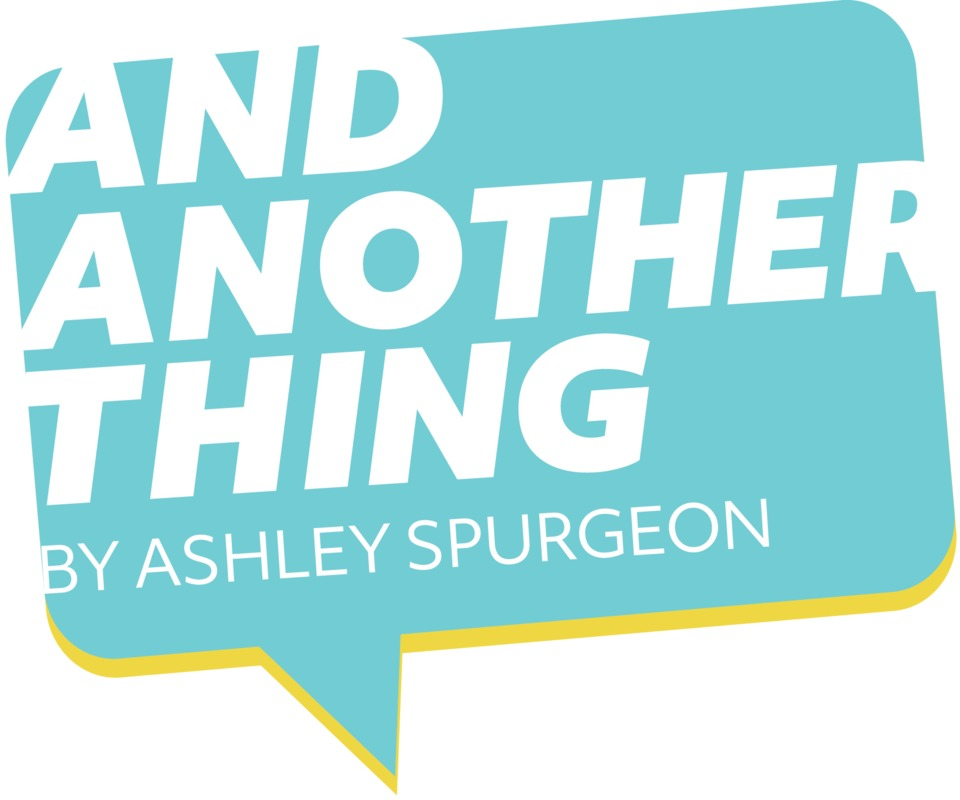 Ashley Spurgeon is a lifelong TV fan — nay, expert — and with her recurring television and pop-culture column "And Another Thing," she'll tell you what to watch, what to skip, and what's worth thinking more about. 
---
An interesting thing about the A&E Network is that it used to be very, very good. Specifically, it was good during the late 1990s and early 2000s, when it aired an afternoon block of programs under the name "Daybreaks." The shows were a syndicated grab-bag of drama, comedy and dramedy: There was original-recipe Law & Order, Night Court, NewsRadio, Northern Exposure and more. These few daytime programming hours were so beloved by TV nerds that "Daybreaks" even got a mention in the official Television Without Pity book (the fine folks at TWoP having pretty much invented the episode-by-episode snarky recap format).
But around the early 2000s, A&E — like all networks at that time — began to shift programming away from, broadly, "good shit" and toward much-cheaper-to-produce reality television and true-crime series.
The afternoon reruns of NewsRadio and Northern Exposure in particular really wormed their way into my still-developing heart and mind. NewsRadio is arguably the best sitcom of the '90s, and Emily VanDerWerff's 2015 love letter to the show goes into great detail on exactly why — from how it's a multicam sitcom so well-directed you can tell it's actually a stage play, to the strengths of all eight (!) cast members: Dave Foley, Phil Hartman, Maura Tierney, Stephen Root, Khandi Alexander, Vicki Lewis, Andy Dick and Joe Rogan. (True fact: Rogan's character was originally going to be played by Ray Romano, but he was fired before the pilot. I wonder sometimes about what's going on in the alternate universe where Romano kept the job.)
Premise: Wacky hijinks ensue at a place of employment, in this instance, a news radio station. You do not need to know more. I can't pick a favorite character, episode or joke, because the show was consistently excellent — but let me narrow down a few: Stephen Root played billionaire radio station owner Jimmy James with folksy, childlike aplomb, and in the episode where he runs for president, he decides his campaign song should be, in his words, "My Maserati Does 185." Obviously everything Phil Hartman did was wonderful, and I especially like the canes. The show is, overall, quite heavy on japes, shenanigans, antics, capers and overall manic tomfoolery, performed by crackerjack professionals.
Where NewsRadio is madcap, Northern Exposure is one of the most humane — and casually philosophical — series that aired in the United States. Taking place in and around the remote town of Cicely, Ala., the series follows the handsome and incredibly annoying Dr. Joel Fleischman (Rob Morrow) as he begrudgingly does his time as the town sawbones, thanks to med-school loans from the state. But really, Joel's just here to lead us to the town and its residents: The townsfolk and spirit of Cicely are what it's all about.
Northern Exposure combined gentle '90s dramedy with extended dream and fantasy sequences, eventually taking it even further with overt mysticism and magical realism, and diverse spiritual lessons from all over the world, from the Tlingit people to the Torah. It also kind of, just, goes hard for the '90s: The show had a gay wedding in 1994, Anthony Edwards had an extended role as an ecological activist so prescient it's triggering, and the largely Native American town's annual Thanksgiving tradition is, you guessed it, throwing tomatoes at white people. Extremely good stuff. Another important fact: It also starred one of Tennessee's Own, John Cullum. While Northern Exposure very much toes the line towards the dreaded Q-word, I don't think it ever goes too far towards the world of twee. The way to think of it is, Northern Exposure is Light in every way Twin Peaks is Dark — they parodied Twin Peaks in their fifth episode, in fact. Here is that parody scene with Hungarian voiceover.
The reason it's in Hungarian there is because the show is pretty hard to find. Northern Exposure was popular and critically beloved, a big hit for CBS, racking up several Emmys and a couple Peabody Awards. It's currently available to stream absolutely nowhere, and I'm fairly sure never has been. Used DVDs are available, and if you, like our friends in Africa, the Middle East, and Eastern Europe have a Region B/2 Blu-Ray player, then you're all set. (Can't one of those badass nostalgia antenna-TV stations called "Snuggle-Up TV" or whatnot give a bitch some reruns???) NewsRadio, by comparison, was yanked around NBC's schedule for its entire run, and was one of the lowest-rated sitcoms of its day. Per VanDerWerff's article, you've either seen it and loved it, or have no idea it existed. However: It is currently available to purchase for streaming on Amazon, and worth every penny. (The final season, after the death of Phil Hartman, can be skipped.) Two good shows, totally different, but both 12/10 practitioners of their chosen arts.