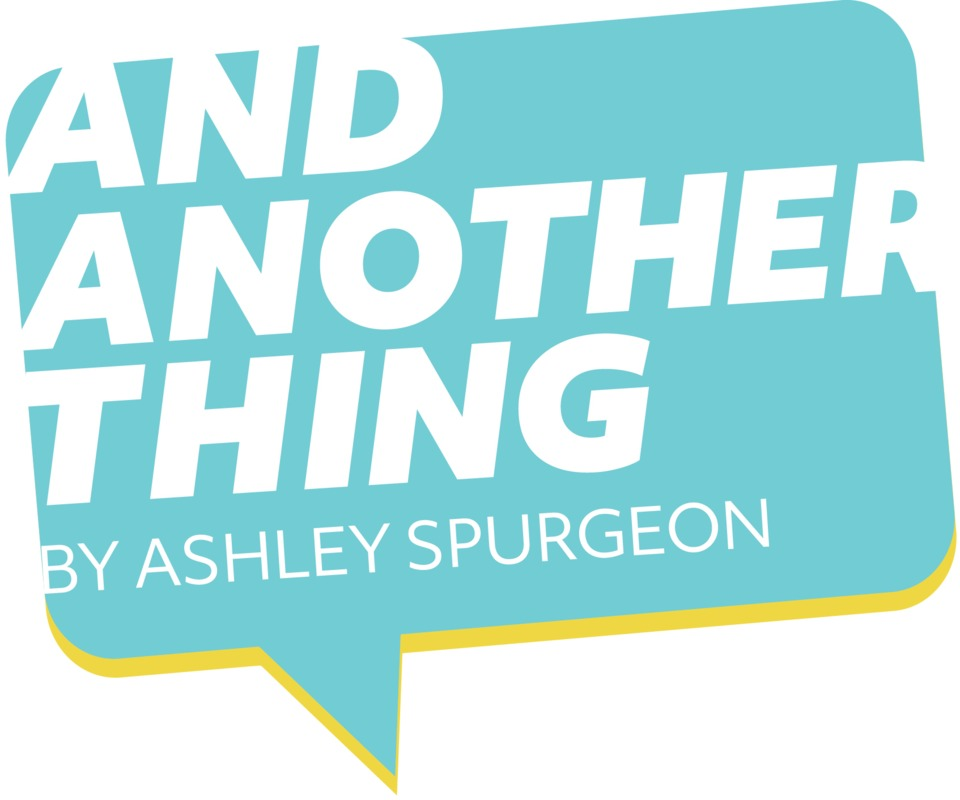 Ashley Spurgeon is a lifelong TV fan — nay, expert — and with her recurring television and pop-culture column "And Another Thing," she'll tell you what to watch, what to skip, and what's worth thinking more about. 
---
From prehistoric oral traditions to the gnarliest fanfic on the web, humans use storytelling to attempt to explain, basically, everything. Why does the sun rise? Why is Alf so sexy? Why, in the midst of what amounts to plague times, do so many of our fellow serfs insist on traveling from village to village with their flea circus? Human behavior is consistently the most inexplicable of all natural phenomena, and throughout 2020, like many, I've turned to storytelling to help me make sense of it all.
I've found a great deal of solace in a three-minute clip from HBO's satirical outer-space dark comedy, Avenue 5. It's even become shorthand in my household: "The Airlock Scene." Confused by the rationale of people literally dying to party in the middle of a pandemic? Airlock Scene. (Also applicable: "The Masque of the Red Death.") Not sure why some have a hard time believing bodies — even yours! — are capable of dying? Two words, my friend: Airlock Scene. I'd like to share it with you now, but be warned, you will see people become desiccated:
Don't worry — it's just visual effects. And like I said, this show is a dark comedy. Avenue 5 is another series from Armando Ianucci, best-known in the U.S. as the creator of the (dark) political satire Veep. I briefly discussed my long-simmering feud with satire in a recent column on Veep: My main complaint is it really doesn't do anything, other than act as in-group catharsis. Not that that's not important. (The moral exemption is political satire made by people living under regimes where that kind of thing can get you disappeared. And for what it's worth, because most mass media in most of those places is state-controlled, you won't generally won't find dangerous satire in film or television, but online.) 
This admittedly bleak scene from a fairly bleak series works for me though, because ... well, some percentage of people are always going to jettison themselves from the metaphorical airlock, whatever that airlock may be. That's why it's funny — the truth in the horror. I particularly like the pair who go out representing two sides of the same obnoxious, death-wish coin: one refusing to listen to reason and praying for the best, the other looking reason dead in the face and saying, very plainly, "Fuck you."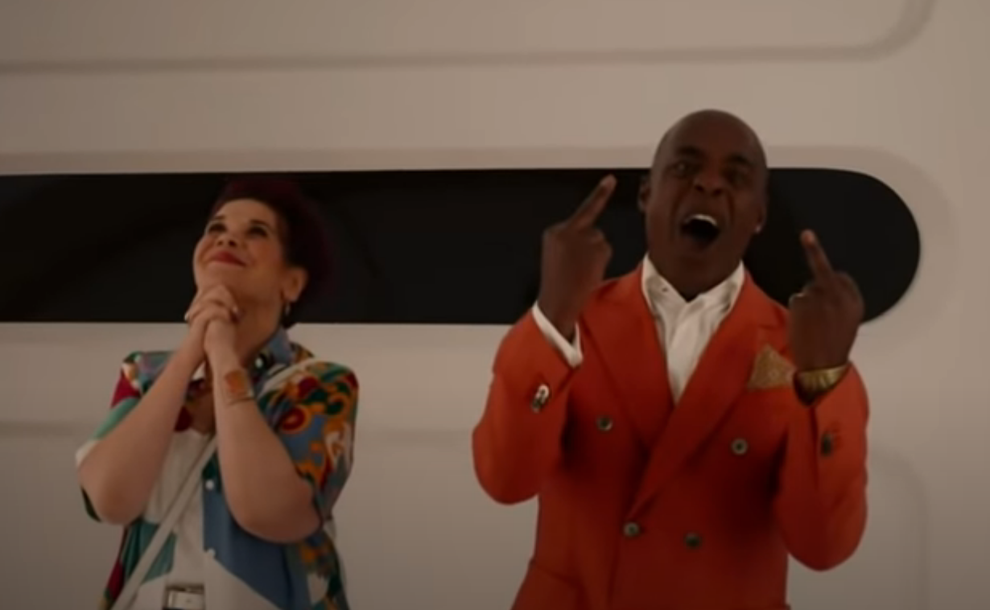 One huge reason satire is tricky to pull off (and why about 99 percent of what technically qualifies as satire is garbage) is just because of what the genre actually is — it's actually very easy! One: Find a true fact. Two: Exaggerate slightly for effect. Three: Point and laugh. This is tricky because, as we learn more and more every day, it is almost impossible to exaggerate for effect. Don't think people are going to trample on faces for the chance to hurl themselves into the icy infinity of outer space? Well, they are, and it turns out they want to do it from a Kid Rock-branded bar and restaurant. 
The reason the Airlock Scene (and, Avenue 5 broadly) works for me is because the scope of satire is zoomed out from regional politics or culture and applied to human life on planet Earth. The Airlock Scene was written and filmed months before any pandemics swept the globe, but look: Here it is, ready to educate on arguably the most human aspect of our strange condition: stupidity. 
It's easy to be frustrated and angry with stupid people, but lo, am I not myself a frustratingly stupid person to others? I have to, for example, examine my own particular "Burn the witch!" tendencies. I just binged the last three seasons of Real Housewives of New Jersey, and have watched all the different versions of Teen Mom for so long, I know it won't be long now before one of these Teen Moms is a grandma. 
Wanting that hit of darkness is where my ethical compromises creep in, too. I really, really, really don't watch cable news, and avoid Fox personalities like the plague — but is it OK to watch Gretchen Carlson's show on the college admissions scammers? I've watched a few Nancy Grace clips recently because I'm following a particularly grim murder case: If you loved to hate Tot Mom, wait'll you meet Cult Mom! 
Another Avenue 5 scene I love is about the near-murder of Andy Buckley's character Frank — he's the considerate husband in TAS — in a comedy club. There's great physical comedy from his dangling arm as he's lowered back to safety, but the mob turned on him like that, and as my extensive knowledge of Cult Mom's family tree will tell you, I am part of the mob. We all are, or can be at a second's notice. Better to try and keep the pointing and laughing to fiction, instead of at actual people. Or at the very least, in watching the new Unsolved Mysteries.