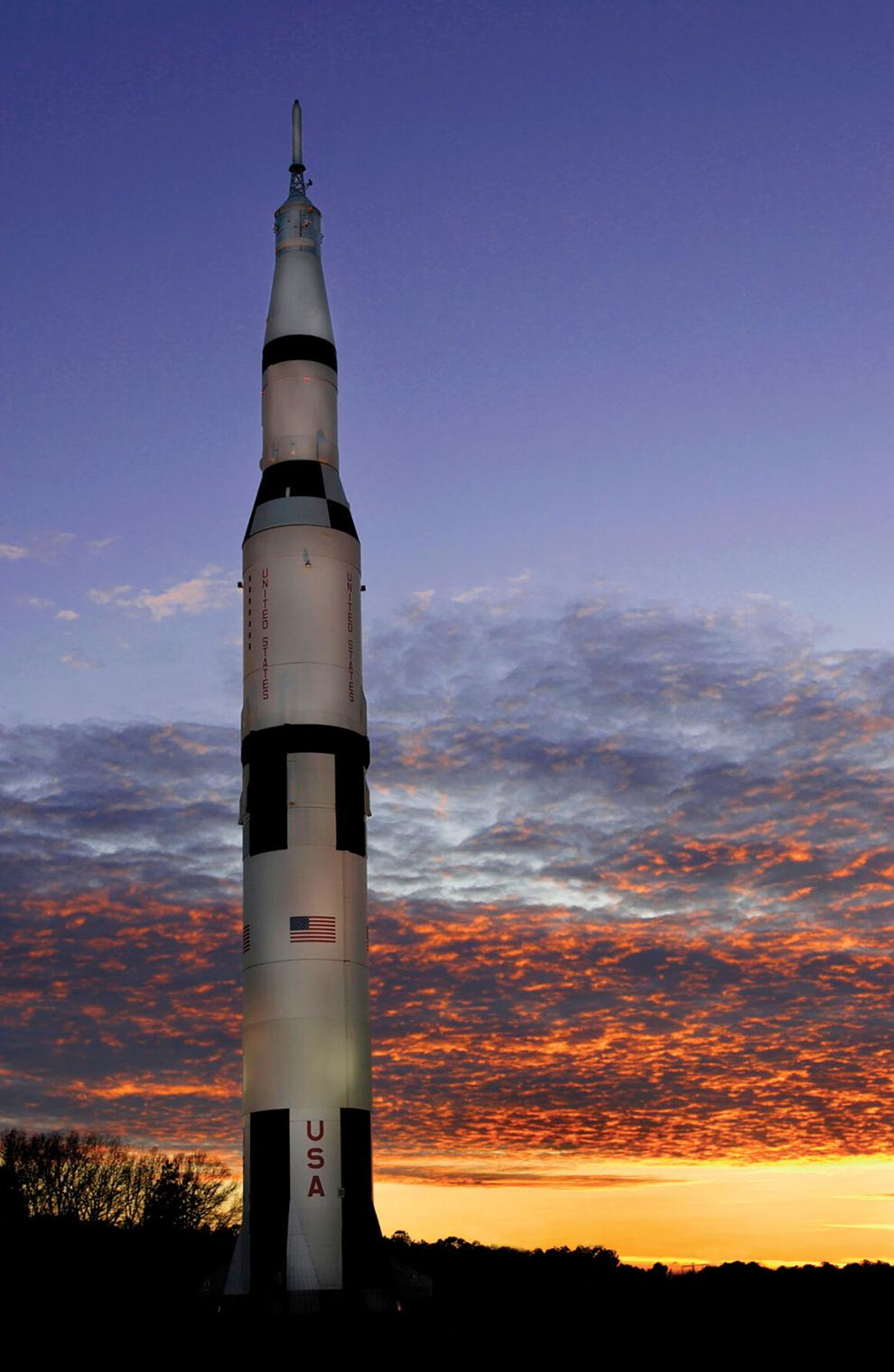 What do Chelsea Clinton, the Olsen twins and Ozzy Osbourne have in common? They all came to Space Camp in Huntsville, Ala. While camp is still an option if you so choose, there are plenty of things to do in Huntsville for those who don't want to follow in their zero-gravity footsteps. Plus, at less than two hours from Nashville by car, it's an ideal weekend escape from the record trashlorette season our city is projected to have this year. Here's how it's done.
---
Stay
Boutique hotels have yet to hit Huntsville, so you're looking at big-box lodgings. With less than 200,000 people, Huntsville is still a small town, relatively speaking, and that has its pros (free parking!) and cons (no room service). 
Embassy Suites by Hilton is dog-friendly but dated, with big convention-at-the-airport vibes. But it's downtown, has an indoor pool and offers a free hot breakfast that's more than rock-hard bagels and thimbles of cream cheese. The best lodging, however, is the AC Hotel by Marriott, which is clean, comfortable and centrally located. Its on-site restaurant and a bar were closed much of the time we were there due to COVID-related staffing issues, but we did manage to grab a drink at the outdoor second-floor bar, which has a lovely view of Big Spring International Park.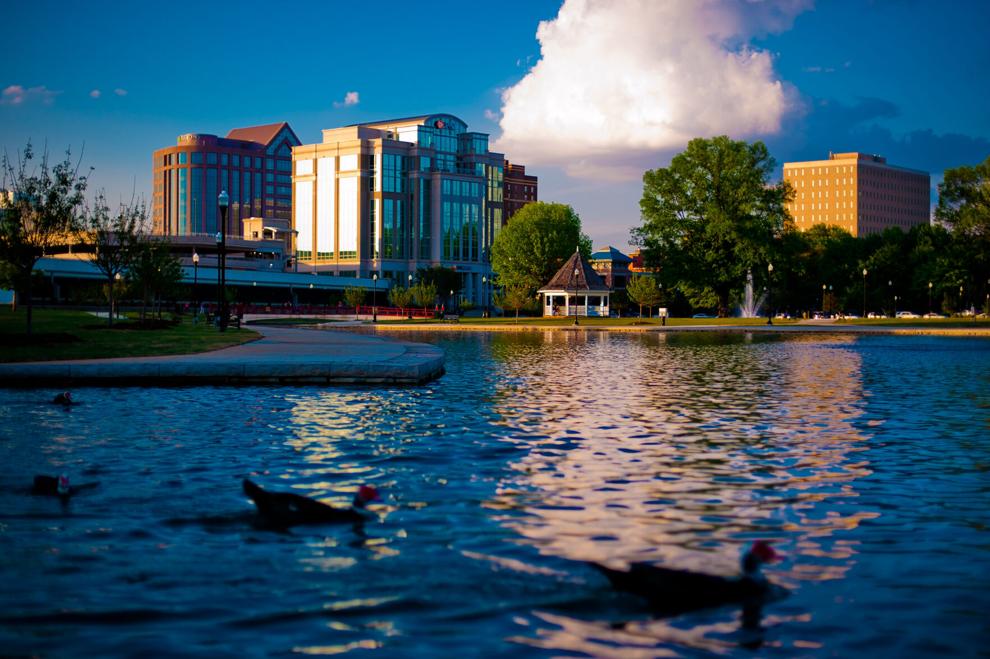 Big Spring is important. It's the reason Revolutionary War vet John Hunt founded the city where it is in 1805. The limestone spring pumps out up to 20 million gallons of fresh water a day — though the land and the name "big spring" were stolen from the indigenous Cherokee and Chickasaw, as was (and is) the American Way. The surrounding park — which had been established by 1900 — is decorated with international gifts to the city: a lighthouse from Norway, a bench from the U.K., a sundial from Germany. The most iconic: 60 cherry trees and a red bridge donated by a Japanese general who attended a nearby missile school (!) in the '60s and grew to love the city. Strolling around the lake and feeding the ducks, geese and koi is a great way to start your day — preferably with cinnamon-roll bread pudding from nearby Cozy Cow in hand. 
---
Do
Most fine dining in Huntsville comes from James Boyce. The Culinary Institute of America grad worked under Daniel Boulud and cooked in Vegas and Southern California before moving to Huntsville in 2008. He opened Cotton Row, which features "fine American cuisine with strong Southern influences" — aka the logline of 99.9 percent of upscale dining establishments in the South. We grabbed brunch there, and it was appetizing if unremarkable. (Can truffle fries please be over?) Dinner looks more interesting, but I'd recommend kicking it fully old-school at Boyce's Commerce Kitchen. Their fried green tomatoes (pimento cheese, smoked aioli) were a crunchy, zingy paragon, as was their impeccable shrimp scampi (angel hair, tomato — the basics, but better). Add approachable cocktails, an ebullient staff and a cozy bar and you'll see why this place is often booked full of locals.
For casual fare, hit Campus No. 805. The former middle school has been flipped into an adult playground complete with arcade games, virtual golf, ballroom dancing and ax throwing. Campus is also home to two breweries, bars, a coffee shop and a tasty "Mexican-fusion restaurant." Hops N Guac is worth visiting for the self-serve drink wall alone, which uses electronic wristbands to unlock 50 taps of beer, wine and cider that are added to your bill with each swipe. It's equal parts thrilling and terrifying, especially since Huntsville's purple-cup rule means you can get a go cup most anywhere and legally stumble all over town with it.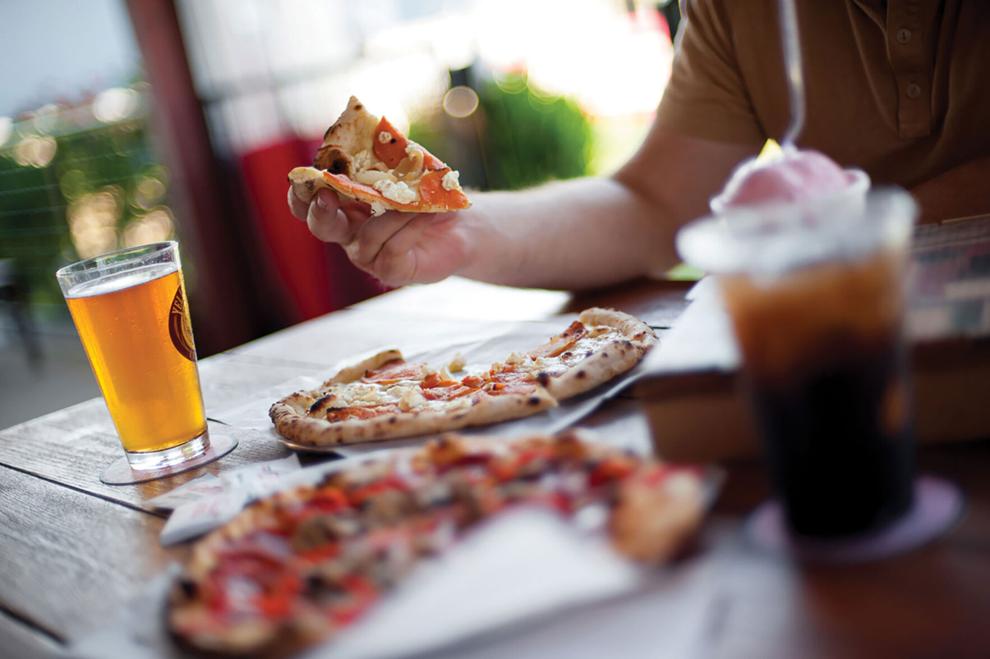 The best place to eat at Campus is at Yellowhammer Brewing. Start with a T-Minus Kölsch — a tangerine beer spotlighting NASA's love affair with Tang — served in skinny "stange" glasses, just as they do in Cologne. Then grab a pie from Earth and Stone Wood Fired Pizza. One taste of the Infamous Tommy G pie — tangy red sauce, fresh spinach, salty meats — and you'll see why they've grown to two brick-and-mortar locations from the single trailer where they started back in 2013. Finish with their signature adult ice cream in bourbon butter pecan. 
A few blocks from Campus, there's Bandito Burrito, which is beloved but skippable. It's got clever decor and a decent margarita, but if you serve me a burrito where one bite is all sour cream, the next is all lettuce and so on, may God have mercy on your soul. Luckily, across the street is the superior Taqueria El Cazador Bus. I ordered a mango agua fresca and street tacos (pastor, carnitas) that were cheap, delicious and served with the crucial pickled carrots and citrusy green sauce. Bonus: You can also get Taqueria El Cazador's cuisine at Stovehouse, another mixed-use facility a quarter-mile down the road. It made me think: Wouldn't it have been cool if we put Mas Tacos or La Juquilita in Fifth + Broadway instead of the 65th concept by Arizona's Fox Restaurants? Just a thought.
Anyway, Stovehouse is worth a walk-through. It stands on the grounds of the Martin Stamping & Stove factory, which was built in 1929 and reopened in 2019. Today it's full of restaurants, shops, outdoor spaces and live music, but its history still peeks through in bridge trusses, weathered tanks and industrial remnants.
When it comes to beer, Huntsville's got you covered with 10-plus spots downtown. Enjoy a pint and a board game at InnerSpace Brewing Company (just beware of '90s Trivial Pursuit, which is less about Kurt and Courtney and more about Clinton's cabinet). Dip into Salty Nut Brewery for lots of outdoor space and even more squirrel paraphernalia. Or hit up Green Bus for small-batch specialties or Chandler's Ford to experience their unique tank-to-tap delivery system.
If you're traveling with children, EarlyWorks Children's Museum is a no-brainer. Kids can touch, climb and pull on stuff till they plum pass out. There's a storytelling tree, a "Kidstruction Zone," a bandstand and an old general store. (I don't know what it is with kids and old-time grocery stores, but based on the amount of time I spent in the Piggly Wiggly at the Pink Palace growing up, it's an ageless fascination.) On your way out, grab a pamphlet for the Lucky Duck Scavenger Hunt. If your kids can spot all 14, hit the visitors' center to claim your prize.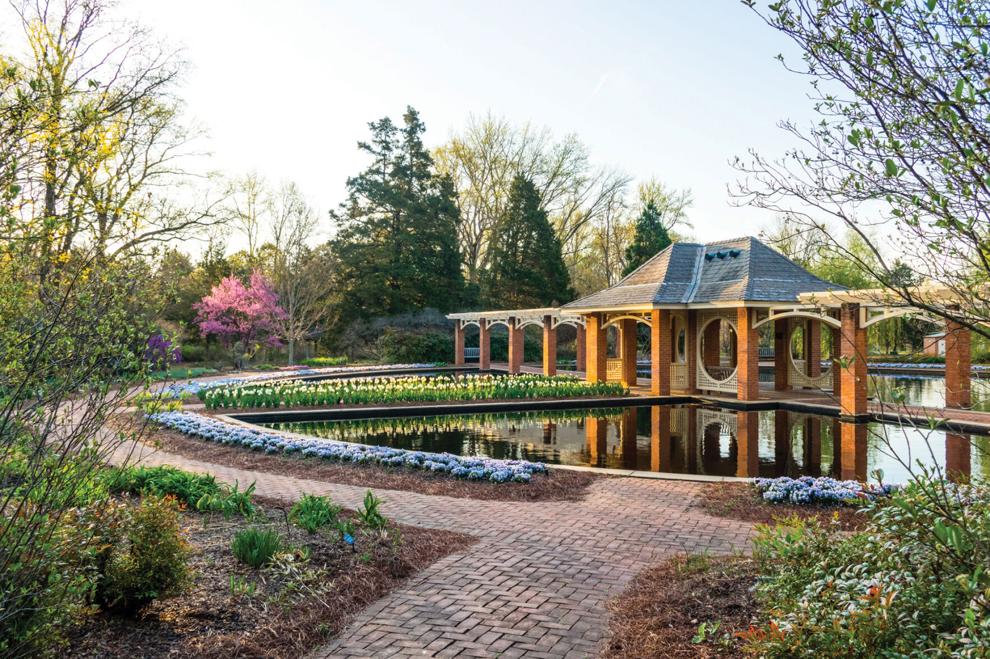 For a dose of tranquility, try the Huntsville Botanical Gardens, which offers 120 acres of flowers, wooded paths, grassy meadows and water features. It also has an interactive Children's Garden and the nation's biggest open-air butterfly house, which is apparently A Thing!
Last but not least, there's Huntsville's best-kept secret: the U.S. Space & Rocket Center. Obviously, that is a joke. Rocket City is not shy about proclaiming itself the "space capital of the universe," so don't be surprised if astronaut ice cream magically appears in your hand as you cross the county line. For those who weren't aware — i.e., me — Huntsville is home to the rockets that first put men on the moon, and the center delivers on being the largest space museum in the world. They've got moon rockets, capsule trainers, design modules, next-gen vehicles and a bunch of other words I only vaguely understand. Bottom line: If you like space, go. At the very least, standing under a real space shuttle is pretty cool. And if you don't find that entertaining, just look up the video of Ozzy asking an astronaut why she didn't have sex in space. All hail The Prince of Darkness.