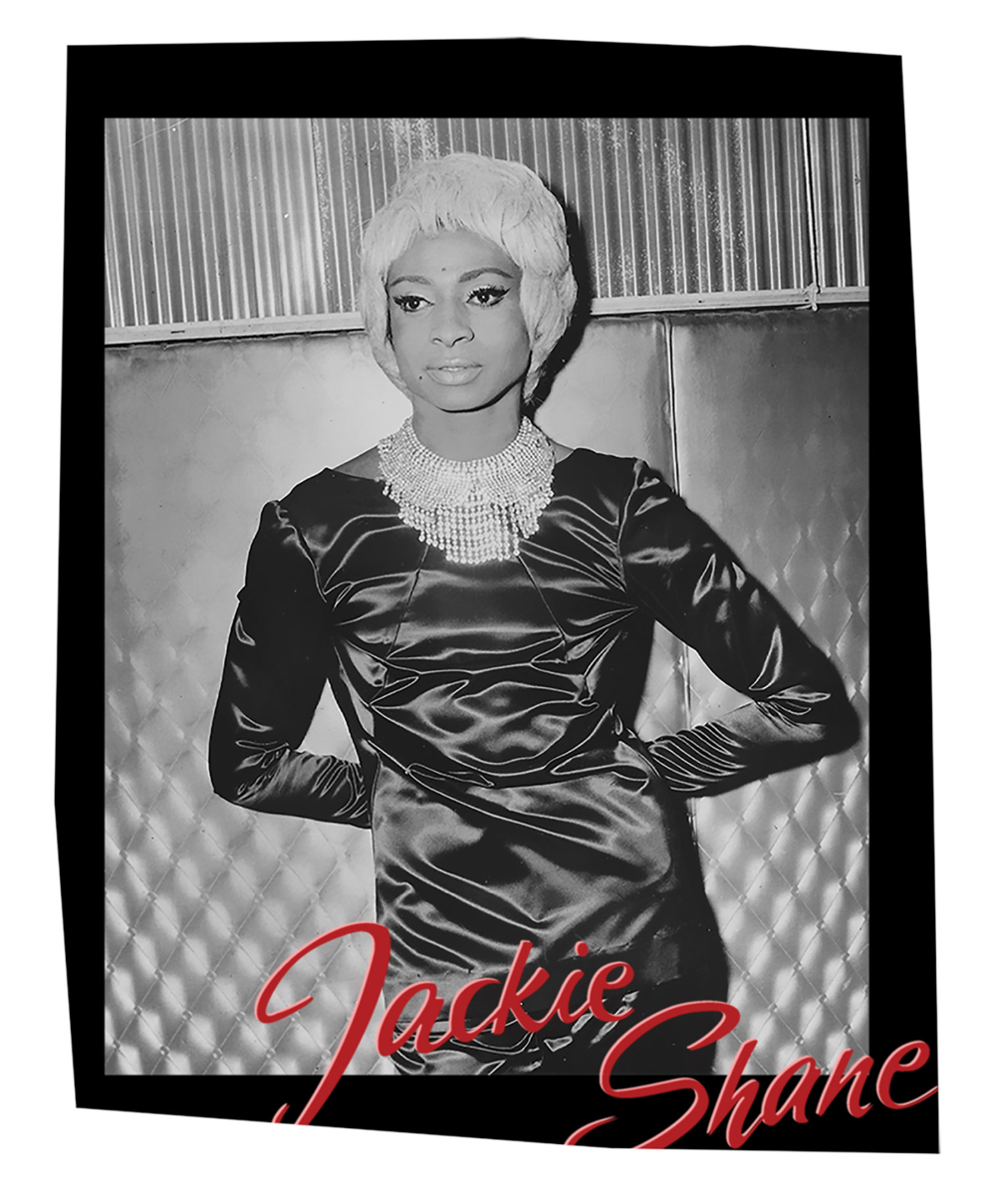 In October 2017, soul singer Jackie Shane made headlines when she released Any Other Way, a compilation from archival label Numero Group featuring selected recorded and live material from her musical heyday in the 1960s. 
It was a remarkable release on a number of levels. First and foremost, there is the music, which showcases a truly rare musical talent. Then there is the fact of Shane's disappearance from the spotlight in 1971, after which little was heard from her until Any Other Way's release. Finally, there is Shane's identity as a transgender woman, which she confirmed both in the release's accompanying liner notes and in an interview — her first since leaving music decades earlier — with The New York Times' Reggie Ugwu.
The Scene recently spoke with Shane via phone from her home in Nashville. In an hourlong conversation that touched on not just her music but her friendship with Jimi Hendrix ("When Jim became an addict, I moved away from him," she says), Shane discussed her upbringing in the Jim Crow South and her feelings about what happens to us after we die, which she calls "the greatest mystery ever." It was one of only a handful of interviews Shane has agreed to since Any Other Way's release, a decision she came to upon hearing that she has a sizable following here in her hometown.
"I must say, it's wonderful," Shane says of the current interest in her music. "I want to say that. It humbles me. It's so wonderful, after many years, to know that people still care, and that when they hear your music, they like it. This is something that — if you are an entertainer, a vocalist, a musician — it's a wonderful thing to still be cared for, for people to enjoy what you do. I'm very thankful. I'm truly, really thankful that it's gone so well."
Any Other Way came to be after Numero Group's Douglas Mcgowan tracked down Shane and struck up a long-distance friendship with her, eventually convincing her to sign off on releasing the project. The two-LP/CD set features six of Shane's singles and accompanying B-sides, as well as 13 songs recorded live at Toronto's Sapphire Tavern in 1967. Highlights include a live cover of "Money (That's What I Want)," complete with one of Shane's famed off-the-cuff monologues, and the studio recording of the title track, in which Shane slyly sings, "Tell her that I'm happy, tell her that I'm gay." It's a collection that can hold its own with the era's best soul albums, and shows Shane, whose velvet vocals are rivaled only by her showmanship, to be one of the genre's great performers. 
Shane, now 78, grew up in North Nashville with her mother, Jessie Shane, and her maternal grandparents, whom she calls Grandmama and Grandpapa. She and her mother briefly moved to Ohio when Shane was young; at age 10 Shane moved back to Nashville to live with her grandparents. It was in Nashville that she discovered her musical talents, first in church and then in her junior high school's glee club.
By her teens, Shane was playing drums as part of Nashboro imprint Excello Records' studio band and in the house band at the famed (and now closed) North Nashville venue The New Era. Her star continued to rise in Nashville, but in the late 1950s Shane decided to leave Nashville after witnessing one too many instances of hatred and violence against other black people. She joined a musical troupe, Jerry Jackson and His Hep Cats, and played traveling carnivals, a gig that eventually landed her in Cornwall, Ontario. Shane was enamored by both Canada's club scene and its distance from the South, and eventually moved to Toronto, where she'd stay and develop a devoted regional following until walking away from music in 1971. At that time, she says she moved to Los Angeles to care for her mother, remaining there until her mother died in 1997. She moved back to Nashville after. 
Shane's professional life was shrouded in mystery for decades, and her personal life was too. Until Any Other Way's release last year, curious fans and critics referred to Shane as a man, aware of her penchant for dressing in a feminine manner but not of her identity as an out transgender woman. 
It was around age 13 that Shane began living as female. Having played "dress-up" in women's clothes and makeup since childhood, she began doing so in public, with the steadfast support of her family. Though one would imagine a transgender woman of color in the Jim Crow South would experience a great deal of adversity, Shane says she never once wavered from living as her authentic self. 
"Even those who, at first, would wonder about me — well, I'm a human being just like you are," she says. "We're all different. And that is the wonder of it all. It's a beautiful thing. Can you imagine if we were all the same? Oh, please, the world is boring enough." 
Shane harbors no resentment for those who have expressed disapproval of her, saying that such people simply need a bit of education. "Don't become angry," she says. "Become wise. Talk to people who have been led down the wrong path. I can assure you they start to think for themselves."
Shane speaks slowly and with great care, and she's a captivating presence even via phone. She's quick with a turn of phrase and possesses a wealth of Southern witticisms — like, for instance, "If you want to be careful, feed them from a long-handled spoon," which she picked up from her grandmother. More than once, she shares her life's motto: "Live and let live,"  adding,"There's no one on this planet that knows the secret of it all." She is also free with her opinions on current events, like the United States' relationships with Russia and North Korea, which she hopes could be remedied with a renewed focus on "our shared humanity."
Shane cares a great deal about the future, because she cares a great deal about people. Though she rarely leaves her home these days, she expresses deep concern for those around her, and for the fans "who have been so good to [her]." She also hopes to see those fans again someday, though she's reluctant to commit just yet. 
"Now the question is, will I walk back on the stage again?" she says. "I'm giving it thought. I don't know yet. I have things I need to look at, but it is possible that I would do a very short tour. Nothing too taxing, but it is possible."
Toward the end of our conversation, Shane expresses hope that our conversation has been meaningful, reiterating that she talks to very few people. She hopes, too, that she has imparted wisdom that has proved useful to her over the course of her momentous life. 
"I see myself as one other person that lives on this planet that cares about others," she says. "And that is what I try to portray when I walk out on a stage. You can beat and knock and tear down things. I prefer to create, and to build. ... You'll find that I am not a phony. I speak about my life the way I see it. That's Jackie."