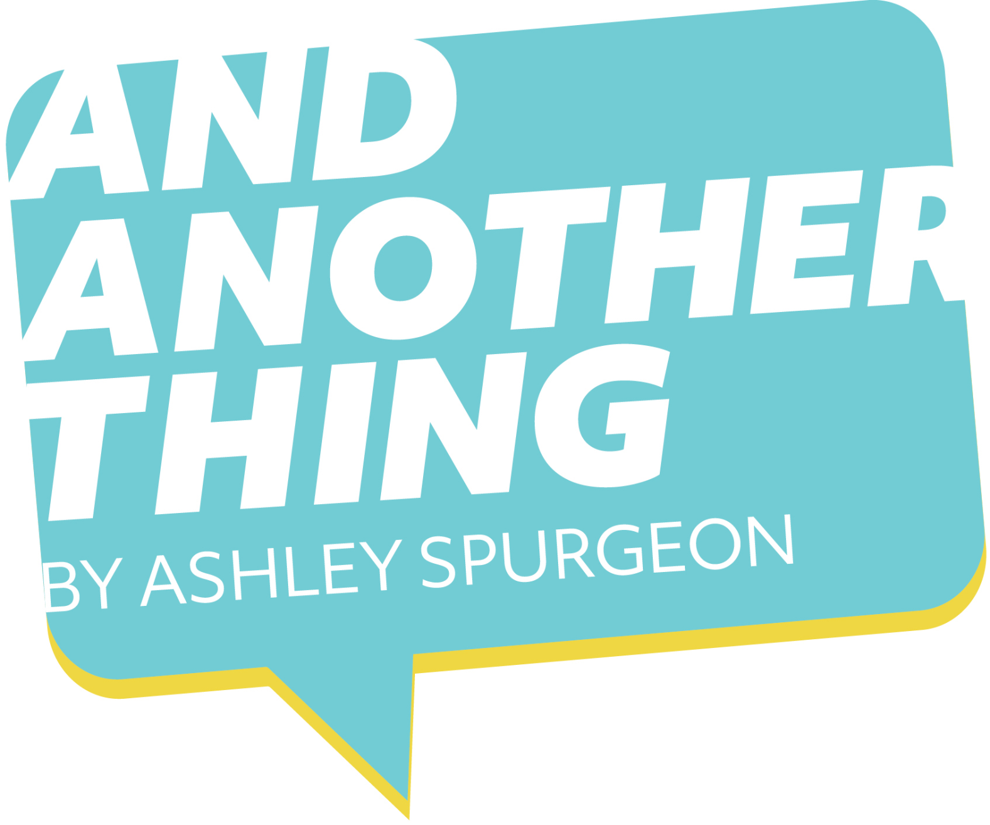 Ashley Spurgeon is a lifelong TV fan — nay, expert — and with her recurring television and pop-culture column "And Another Thing," she'll tell you what to watch, what to skip, and what's worth thinking more about. 
---
Lo, note the emerald isle east of the Atlantic and west of the (checking a map real quick ...) Irish and Celtic Seas — 'tis Ireland! Éire! A proud, ancient nation, this Indiana-sized powerhouse has culturally punched well above its weight for quite a few centuries now. Dracula, Oscar Wilde, Thin Lizzy, Derry Girls — I'm telling ya, these folks have got it all. To that list, we can safely add Moone Boy, the coming-of-age sitcom co-created, written by and starring Chris O'Dowd, the attainably attractive boyfriend of every nerd girl's dreams. 
You might know O'Dowd from his work as a tall weirdo on the sitcom The IT Crowd, as a tall cop in the iconic diarrhea film Bridesmaids or as a tall gangster/screenwriter in the alarmingly fun TV adaptation of Get Shorty (co-starring, you guessed it, Ray Romano). Set in the late 1980s and early '90s, Moone Boy is a semi-autobiographical account of O'Dowd's childhood in a small town called Boyle, in Ireland's third-most-sparsely populated county — "A Struggling Rural Town With Big Plans," per an actual 2019 Irish Times article, to give you a quick scope of the scene. ("The council has estimated over half of Boyle's retail units are empty and only 15 people live in the town centre.") 
As you see, he was not raised as a rich kid. Here, O'Dowd plays a (tall) imaginary friend to a version of his younger self, a self-described "idiot boy" ("eejit" in Irish Gaelic ... not really) named Martin Moone (David Rawle) who lives with his mom and dad, goes to school and church, watches TV, suffers from some bullying, and is striving for scraps of attention versus his three older adolescent sisters. Part Wonder Years, part Malcolm in the Middle -- and dare I suggest a dash of Lizzy McGuire vis a vis Drop Dead Fred? — Moone Boy has something for the whole family. Throwback 20th-century tunes for the oldsters, some dangerous light swears for the kids, and enough good-natured sacrilege against the church that even Henry VIII might smile up from hell. Well, I'm assuming it's good-natured, since "Traumatic Catholic childhood" is arguably Ireland's most famous export, after Bono's ego.
Believe it or not, there isn't enough space here to go into Ireland's 20th-century history (just trust me that there's a lot of it), but long story short, by the time young Martin is growing up he finds himself in a land that's changing, modernising, becoming marginally less sexist. Moone Boy wistfully approaches watershed Irish cultural moments like Mary Robinson's presidential campaign and other things I've never heard of, mostly involving soccer. But hyper-specific references to foreign events past are easy enough to understand — the O'Dowd-provided voiceover narration (not unlike a young Clarissa) explains it all, and context clues fill in the rest. Also, and maybe most importantly, Ireland during young Martin's time was still importing a vast deal of culture from the States — do you remember shows like Dynasty or Airwolf? Well, so do the Irish. 
Martin's entire life and worldview (imaginary male friend and all) can't help but be shaped by the fact that he's the youngest kid out of four, with three older sisters. There is big feminine energy in the Moone house, and Martin's sisters Trisha (Aoife Duffin), Fidelma (Clare Monnell) and Sinéad (Sarah White) are each powerful and terrifying in their own way; it's hard not for me to have a soft spot especially for Trisha, as pitch-perfect a late-'80s alt-rock post-punk princess. She cried when Talking Heads broke up — that's how you know you've got a real one on your hands. 
It's called Moone Boy, but the lives of the whole Moone family are covered — it's not all about Martin. In fact, it's rarely to never "about" Martin, even when it's his birthday. This is especially true as eldest sister Fidelma finds herself a young fella who directs music for the church and, very soon after that, finds herself pregnant. "Very young unwed mother" is a radically different experience in late-20th-century Ireland than for earlier young women who, I'm deadly serious right now, were literally shuffled off into actual slavery. But happily for Fidelma, her family is loving and generous, if stretched kind of thin. 
Sounds kind of serious, but it's not. The baby and new brother-in-law very quickly become a part of young Martin's life, because that's what happens when you're a kid. Other people make decisions and now your entire life has changed. But sweet, simple eejit Martin truly knows how to roll with the punches. There are very few episodes total — you could blast through the whole thing with your family over Thanksgiving, should the mood strike, and play games where you try to identify the guest stars (Steve Coogan, Paul Rudd.) All three six-episode seasons are available now on Hulu. But whether you go with one episode or all of 'em, know this: You will spend the rest of the day humming the theme song.