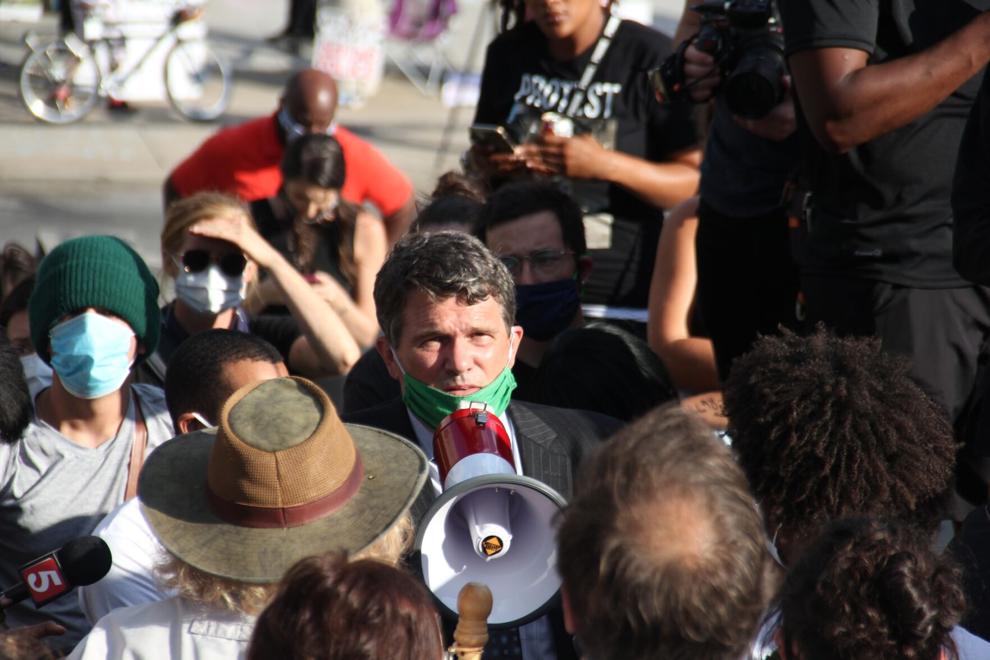 State Rep. Mike Stewart (D-Nashville) announced Friday that he would not seek reelection in 2022.
"As a lawyer and a person who has been deeply involved in elections for many years, I hope to do what I can to protect the democratic process in the upcoming 2022 and 2024 elections," Stewart says. "Specifically, I will be working with leaders around the nation to ensure that polling places are adequately monitored to prevent false claims of fraud, working to ensure that state legislatures are not controlled by anti-democratic leaders, and working to develop legal strategies to check those who continue to make false statements undermining our system of elections."  
Stewart, an attorney who has represented District 52 in Nashville since 2008, is the former chair of the House Democratic Caucus. Outside of the legislature, he is a litigator and member of law firm Branstetter, Stranch and Jennings. Stewart is a U.S. Army veteran and graduate of the University of Tennessee College of Law and the University of Pennsylvania.
He first won office in 2008, when he was an attorney at Waller Lansden. He beat out Eric Stansell in the race for the seat formerly held by Rep. Rob Briley, brother to future Mayor David Briley, in a district that before the last round of redistricting included much of East Nashville.
Stewart had previously run for the seat twice before — in 1996 against former Mayor Bill Boner and again in 1998, before he bowed out and Rob Briley won it.
As Democratic power waned rapidly upon his arrival in the legislature, Stewart carved out a role as a loud anti-GOP voice. In 2016, he brought a semi-automatic rifle to the legislature to protest Republican gun legislation.
In 2020, he fended off a Democratic primary challenge from local pastor James Turner. Stewart lives in a small corner of East Nashville's Lockeland Springs that barely clings to the rest of the district, which at least until this coming election includes much of Southeast Nashville.
No other candidates have yet filed with state campaign finance officials to run for the seat. The boundaries of the district have been altered slightly in redistricting, though still include a small portion of East Nashville and much of Southeast Nashville.
Another Nashville Democrat, Rep. Jason Potts, is also retiring at the end of this term.
This article originally appeared at our sister publication the Nashville Post.