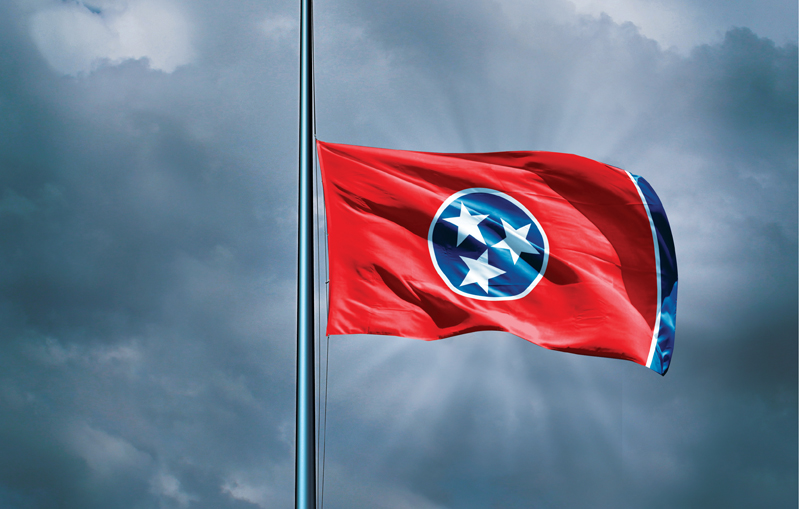 Pioneers and pathfinders. Civil rights fighters and kingmakers. A saxophone giant who rocked the world with one of the greatest bands ever, and a beloved keyboard player who died just months before his band's triumphant return home to Bridgestone Arena. In this annual issue, we commemorate the many irreplaceable figures we lost in 2014, whether they were known to millions or only to a lucky few. There are many more we regret not being able to include, but as the year draws to a close, we ask you to read on — and remember.
Compiled by Steve Haruch | Special thanks to Pat Embry, Kay West and E. Thomas Wood
---
MUSIC
Phil Everly
1939-2014
Singer, songwriter, Country Music Hall of Fame member
By Randy Fox
When Don and Phil Everly recorded "Bye Bye Love" at RCA's Nashville studio in March 1957, they were hoping for a hit. Music had been a center point of the brothers' lives since their earliest days. Both of their parents were musicians, and the Everly boys had grown up singing at home, on the radio and on the road — living the hardscrabble life of hillbilly musicians who couldn't quite make the jump to the big time.
But the Everlys were different from other country "brother duos" in the mid-'50s. Their tastes extended far beyond the songs their daddy taught them. Like many Southern teenagers, they had been soaking up R&B from the radio and other sources for years, and cutting a rock 'n' roll record seemed a natural choice. Rather than following the Elvis Presley pattern, or the Chuck Berry blueprint, Don and Phil took the same building blocks of country, R&B, gospel and pop, and created a startling new template. It was a design that led to hit after hit for the Everlys and would inspire Beach Boys, Beatles and Big Stars — making close harmony a permanent fixture of the rock 'n' roll lexicon.
While Don and Phil always achieved perfect harmony on their recordings, years spent in studios and on the road eventually led to a level of acrimony attainable only by siblings. They spent a decade estranged from each other, eventually reuniting for new recordings and tours in 1983. On his own, Phil Everly gained a reputation as a sterling singer, songwriter and all-around nice guy. He scored solo hits in the U.K. and provided backup vocals for John Prine, Warren Zevon, Vince Gill and many others. When Phil drew his last breath on Jan. 3, the world lost far more than one-half of a classic duo, it lost a true legend in his own right.
Billy Adair
1947-2014
Musician
By Jack Silverman
It's a safe to say Billy Adair had no plans for a career in music when he chose to major in history at Peabody College. But by the time he finished college, he'd been bitten by the music bug.
"He kind of morphed into a musical career on his own," says jazz pianist Beegie Adair, Billy's wife of 38 years. "He was almost completely self-taught."
That career included countless recording sessions on guitar and bass, directing the renowned Nashville big band The Establishment, playing in Lynn Anderson's band, serving as music director for country star Janie Fricke, and eventually landing a gig as a professor and head of jazz studies at Vanderbilt's Blair School of Music.
"He was a quick learner, and became a fine director and teacher," Beegie says. "I don't think any of us saw this coming. But he became a fine teacher, which was a surprise to all of us, including him."
Beegie recalls with some amusement the story behind a gold record that used to hang on the wall in their den. Billy was taken aback when he received it, because as far as he knew, he had played on a demo for the band, not a master recording.
"He said, 'I barely knew I had done it. It was a demo,' " Beegie says. "They liked his demo track so well that they used it instead of recutting it. And it won a Grammy."
Billy was born and raised in Franklin, and never really left, except to travel. He was extremely affable and even-keeled, and put a high priority on maintaining friendships.
"When I first met him," Beegie says, "some of the people he introduced me to were his friends from birth, and first and second grade. One of the first people I met was the girl he took to the prom.
"Everybody liked him. He was kind of like Jimmy Stewart in It's a Wonderful Life."
John Larry "J.L." Allison
1919-2014
Music Row insiderBy Kay West
Back when dinosaurs walked the earth and Nashville's music business took place within Music Row, one of its best-known figures was an unlikely one. John Larry Allison — known to everyone as J.L.. — was an African-American born in Cheatham County, raised and educated in the Jim Crow South. He, his parents and seven siblings lived in the area of Nashville that is now TSU. He joined the Army, and World War II took him to Normandy, the Rhineland, Central Europe and Northern France, where he developed a love for French food, people and lifelong knowledge of the language.
Honorably discharged with a rank of sergeant, he came back to Nashville and worked a variety of jobs to support his family of three children.
He was 60 years old when he broke into the country music business, thanks to Katie Gillon, who in 1975 was a young secretary at ABC Records. "J.L. cleaned our offices at night, so we all got to know him. He was the kindest man and so hard-working," she remembers. "We had a guy who made deliveries and did odd jobs, but he drank on the job so we let him go. I went to Jim [Fogelsong, president of ABC] and asked if we could hire J.L., and he said yes. J.L. was so thrilled."
When MCA Records bought ABC and Music Row renegade Jimmy Bowen took over the country office, the entire staff was let go on March 21, 1984 — with the exception of Gillon and Allison. "J.L. was vital to day-to-day operations," Gillon explains.
When Phil Hart came to MCA in 1985, he worked alongside Allison and they became friends. Hart's mother is French.  "He loved to speak French with her when she came to have lunch with us at the office," he says. "When she made French dishes, she always made extra for J.L.
"Everybody loved him. When Reba or Vince came to the office for meetings, they always went to the mailroom first to see J.L."
"He knew everybody and everything, but he never gossiped or revealed confidences," Gillon adds.
He kept something else secret too, even to fellow veteran Hart — the four Bronze Stars he earned during his service.
"I didn't know until I read it in the program at his funeral," he says. "They don't hand those stars out like candy, even to white guys. To earn those stars as a black man back then, he had to be one badass dude."
Lester Armistead
1947-2014
Musician
By Jon Weisberger
Look past Waylon and Willie, back past the Possum and the Hag, and then dig down a little deeper behind the modernizing stars of the '50s like Ray Price and Hank Williams, and you'll find the real deal of Music City's country music — hillbilly music from the time when that term wasn't, at least on the lips of Nashville's elite, any kind of compliment at all. Back then, it was still, in some respects, a local style for Nashville, with every picker and singer arriving from out of state still matched by Tennessee talent, symbolized by the King of Country Music himself, Roy Acuff, but extending deep into every corner of the music.
That music — that entertainment — isn't quite gone yet, but the efforts to not only preserve its sounds, but to relish its hilarity and pathos, its unabashed country-ness, suffered a grievous blow with the death of "Lonesome" Lester Armistead from cancer on May 2. Growing up with a father whose partner in a Goodlettsville bait shop was veteran fiddler and longtime Acuff bandmember Howdy Forrester, Lester was surrounded by country musicians from the start. He got his first banjo, and his first banjo lessons, from another Smokey Mountain Boy, Bashful Brother Oswald, and started a weekend band with his brother that endured through a long career in the printing business.
But it was with the Tennessee Mafia Jug Band, a group he founded with his son Mike in 1997, that Armistead really hit his groove. Opry appearances, bluegrass festivals, featured numbers on Marty Stuart's TV show — wherever the Jug Band appeared, and whether he was singing lead, a leather-lunged tenor, doing a bit of flat-footing or playing the jug that once belonged to Oswald, Lester was the grinning, warm-hearted center of the band. Host to countless musical tourists and to some of the biggest and best picking parties the city's ever seen, Lester Armistead was a link to a slice of Nashville's musical past that yielded unending treasures, and whether you knew it or not, Nashville is the poorer for his passing.
Dawn Sears
1961-2014
Singer
By Jewly Hight
One of Dawn Sears' signature numbers when she performed with The Time Jumpers each Monday night was "Don't You Ever Get Tired (Of Hurting Me)." She must've sung that old, Hank Cochran-penned weeper — a mid-'60s hit for Ray Price and late-'80s No. 1 for Ronnie Milsap — hundreds of times. Not because it had done anything for her on the charts, but because she had a way of teasing intensely personal emotion even from half-century-old honky-tonk standards, and that had a way of enthralling crowds.
There were several different eras to Sears' Nashville career: when Ralph Emery first gave her screen time on TNN; when she cut a pair of neo-trad major-label solo albums that disappointed commercially; when she became a harmony-singing fixture in Vince Gill's backing band; when she, her fiddler husband Kenny Sears and the rest of their Western swing group, which eventually included Gill, became a live institution. But the most significant thing she accomplished in music, on a weekly basis, was illuminating the consequential expression in country heart songs with her elaborately intimate phrasing and the climactic flaring of her sumptuous, full-throated vocal tone.
George Hamilton IV
1937-2014
Musician
By Jewly Hight
Over the years, middle-aged pop-rockers have worn ruts in the reverse crossover path to country, trying to revive sluggish mainstream careers by making a niche musical pitch. Not only did George Hamilton IV walk that path a whole lot earlier — he couldn't have conceived of his own shift in format more differently.
As a teenager enrolled at the University of North Carolina, he scored a pop hit with the puppy-love patch-up "A Rose and a Baby Ruth," and repeated with the light-footed doo-wop number "Why Don't They Understand." But within just a few years, the North Carolina native — who'd been raised on Eddy Arnold, Jimmy Dickens and the like — was an articulately amiable addition to Chet Atkins' roster at RCA, a frequent presence in the Top 40 of Billboard's country chart, scoring his first No. 1 with the silkily sung "Abilene" in 1963, and a member of the Grand Ole Opry, where Hamilton would remain a fixture for more than half a century.
Here's the paradoxical thing: Hamilton found country to be both a comfortable cultural home and a platform for international accessibility and respectability. He was quick to absorb sophisticated singer-songwriter compositions into his repertoire in the mid-'60s, including those of Canadians Gordon Lightfoot and Joni Mitchell, which opened doors for Hamilton on Canadian television. And after he began bringing his tours to the U.K. almost annually, taking care to emphasize the Scots-Irish and English lineage of the music he performed, he went on to host several shows for the BBC, and he won the British Country Music Association's International Artist Award. It's no wonder there was an air of political heft to his unofficial title, "The International Ambassador of Country Music."
Brian "Brain" Harrison
1959-2014
Musician, recording engineer, producer
By Jack Silverman
On Feb. 18, musician and producer Brian "Brain" Harrison was found dead at his Donelson home, where he operated his recording studio The Rendering Plant.
His friend Bryan Owings, a drummer known for work with Buddy Miller, Emmylou Harris, Tony Joe White and Iris DeMent, had known Harrison since the two jammed together as teenagers in Columbus, Miss. Shortly after Harrison's death, Owings remembered Harrison as a talented songwriter who could play bass, guitar, flute, piano and drums. Harrison's projects included The Guinea Horn Quintet and The Hubcap Thieves, and Owings says Harrison played virtually all the instruments on those recordings.
"Anybody who knew Brain loved him," Owings said. "He was just a generous, hardworking guy. He loved to work. His idea of relaxing was to change the capacitors in an old amp."
Guitarist John Jackson, a veteran of Williams' and Bob Dylan's bands who now plays with Minton Sparks and Amelia White, told the Scene that Harrison had been his closest friend for some time. "We shared a room on tour with Shelby [Lynne] for however many years that was. Most of the recording I do in Nashville is at his house. He was the best musician I ever played with. He just touched so many people. Everybody he touched felt like he was their best friend." Lynne, incidentally, recorded a couple of her records at Harrison's studio.
"There wasn't a mean bone in his body — except for him wishing Dick Cheney was dead," Jackson said, chuckling. He explained that the former vice president was a frequent target of Harrison's irreverent quips.
Here's what Jackson posted on Facebook as a remembrance:
"He was a son and the sun. He was a brother to his three sisters and as close as a brother can be to me and countless others. He was the most loyal friend I or every single person that knew him could ever wish for. He was the best musician I have ever worked with and I'm not sure what we'll all do without him.
"I'm certain that without a doubt he's throwing a ball to Leon right now and is as happy as he's ever been.
"If only Dick Cheney would have died first. That would have been his one wish."
Harrison was 54.
Don Light
1937-2014
Musician
By Jewly Hight
There's a pretty good chance that the only thing premier Southern gospel quartets like the Happy Goodman Family, NASCAR racing and Jimmy Buffett have ever shared in common is that they each benefited from the promotional ingenuity of one Don Light. A Tennessee native and former Opry drummer, Light was one of the more agile business minds and warm, straight-shooting wits on Music Row over the past half-century. He set himself up as the very first Southern gospel booking agent and co-founded the Gospel Music Association; got Buffett — his totally unknown, miles-from-Margaritaville managerial client — a record deal; parlayed his own stock car racing hobby into an opportunity to rep star drivers and broker a festival uniting country music with NASCAR; and guided the careers of multiple generations of country and bluegrass acts, from the Oak Ridge Boys to Keith Whitley and the Steep Canyon Rangers. Right up to the end of his life, Light was still reporting to the 17th Avenue offices of Don Light Talent in smart suits and working the phones — because doing business by email, to his way of thinking, would've been unsociable.
Jimmy C. Newman
1927-2014
Singer, songwriter, Grand Ole Opry member
By Randy Fox
Jimmy Yeve Newman grew up on a farm about 10 miles from Mamou, La., in the heart of Cajun country. Despite his background in the Louisiana bayous, he showed little interest in local music during his early years, preferring the recordings of hillbilly stars like Jimmie Rodgers and the Carter Family and the pop-influenced singing cowboys that filled the movie screens at local matinees every weekend. It wasn't until his late teens, when he began singing with Cajun fiddler Chuck Guillory, that Newman gained a true appreciation for his native music. His first recordings for Modern Records and the tiny Feature label highlighted a blend of Cajun influences and honky-tonk country.
Gaining a spot on the Louisiana Hayride radio show, he signed with Dot Records in 1954 and soon scored a series of hits starting with the honky-tonk weepers "Cry, Cry, Darling" and "Daydreamin'." Moving to Nashville and a regular spot on the Grand Ole Opry, he scored one of the biggest hits of his career with the pop-influenced "A Fallen Star" in 1957. Although there was little Cajun influence in Newman's music at that time, Nashville DJ Tommy Cutrer began referring to him as "Jimmy Cajun Newman" and the nickname, in the form of the initial "C," stuck.
In 1961, he signed with Decca Records where he continued recording pop-influenced country, but also cut two records that were a tribute to his Cajun heritage, a cover of Link Davis' "Big Mamou" and the song "Alligator Man," which Newman co-wrote with Floyd "Lightnin' " Chance. Although they weren't major hits, they established Newman as a proponent of Cajun music. It was a mantle he took on with great pride through the remainder of his career, adding a dash of Louisiana spice to his regular appearances on the Grand Ole Opry and becoming an ambassador for the music of the bayous throughout the world.
Randolph Isaiah "Ikey" Owens
1974-2014
Keyboardist, producer, sonic wingman
By Dominic Davis
By the time I had met Ikey, he was "retired" from touring and working hard as a producer. Once a noted sideman with The Mars Volta and Long Beach Dub Allstars, he made the difficult and deliberate transition from a musician to a true artist. His identity was stamped on everything he touched, whether he was producing, playing keyboards or shaking maracas. What brought Ikey out of retirement and into my life was a phone call asking him to join Jack White's touring outfit.
As a bandmate, he was more than you could wish for. He played with such passion, fist clenched to the sky, that nothing else seemed to matter. In fact, at that moment in time, nothing else did matter. Some people see music as a form of problem solving or as mathematical equations. Ikey was simply and exclusively emoting. He didn't complicate music, he simplified it through the of eyes a child. Off the stage, he was our travel guide. There didn't seem to be a place on earth where he hadn't toured. He quickly became a close friend as we took to the road and the stage making plans along the way.
When we lost Ikey, he was on top of the world. Having just relocated to Nashville, he was producing a pile of records and working on establishing residencies across town. Days before he passed, he handed me the master of his self-titled debut LP, and his irons were red-hot in every fire in town. On Oct. 13, Ikey Owens, dressed in a suit and tie, played his heart out in Puebla, Mexico, and didn't wake with the rest of us. Those who knew him and had the chance to see him perform every night know how lucky we are.
Jesse Winchester
1944-2014
Musician, songwriter
By Jewly Hight
Memphis-bred singer-songwriter Jesse Winchester set himself up to be a certain sort of album-oriented artist — one bound for lasting appreciation, though little chart success of his own — when, fresh out of college, he dodged the Vietnam War draft by hightailing it to Toronto. After he fell in with the right crowd north of the border (i.e. Robbie Robertson and the rest of The Band) and recorded his head-turning self-titled debut, his inability to tour the U.S. at the time meant the focus was placed, once and pretty much for all, on the earthy elegance of his songs and the blues-bent suppleness and offhand gentility of the performances he laid down in the studio.
Even after amnesty from President Jimmy Carter freed Winchester to traverse his native land and eventually move back, it was still his albums — those deliberate artistic documents of his writerly vision — that continued to further his reputation more than anything he'd do in front of a live audience. And there was plenty on those LPs — from the coltish rumination of "Defying Gravity" to the patient deflation of fantasy found in "The Brand New Tennessee Waltz" and "A Showman's Life" — that seized the imaginations of far more famous song connoisseurs, Emmylou Harris, George Strait, Jimmy Buffett, Waylon Jennings and Elvis Costello among them. Even when Winchester's output slowed during the '80s, '90s and Aughts, the singular songs he'd already committed to tape could quietly extend his legend.
Ann Soyars
1947-2014
Doorkeeper at The Station Inn
By Jon Weisberger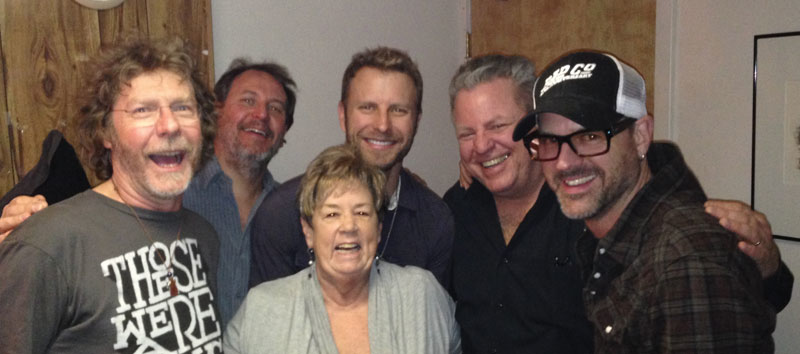 "I remember asking a friend, 'Who is this Ann person, and why is she everywhere I go?' " recalls Jill Crabtree, a longtime International Bluegrass Music Association staffer and occasional Station Inn bartender and employee. The answer, first and foremost, was that Ann Soyars, who died of cancer Nov. 14 at age 67, was a fan. But if that's what came first, what came after was something rare.
It's a truism that fans are the lifeblood of the music profession, but it's a truth that musicians, their families and their non-performing colleagues tend to live in a zone where few fans get to go and even fewer get to stay. Yet Soyars pretty much made a beeline straight for the center of that zone — not on purpose, but as a consequence of who she was by then: a woman equipped with both a generosity of spirit and a well-tuned bullshit detector, as well as a quick wit that managed to be both acerbic and disarming.
All of those were perfect attributes for someone with her job — working the door in a town where the cover charge is typically a steal, yet almost everyone feels entitled to be on the guest list. Not on Soyars' watch. One of Crabtree's favorite stories concerns the well-dressed couple who strolled up to her perch behind the cashbox as a bluegrass band wailed away onstage. Upon hearing the cover charge, the gentleman said, "Do I look like I have $20?" Soyars gestured to his dolled-up date and shot back, "I don't know, but she looks like you have $20."
For every patron she dog-cussed for yakking through a set, there were hundreds more who welcomed her fond greeting. And her displays of force were always on behalf of the musicians, who often depended on those $10 cover charges to pay bills and feed themselves and their families. Seeing that they got their due was Soyars' own admission to the fan-free zone, but it was genuine friendship that kept her there. Plenty of The Station Inn's dazzling pickers — famous and unknown alike — would spend as much or more time hanging with her by the door as listening to the music or catching up with colleagues. A steady stream of world-class artists (from John Prine to The Fairfield Four) came to pay tribute to her with their music while she could still enjoy hearing it.
But just as many — including some of those musicians — came calling with other things too: home-cooked meals, her favorite doughnuts, gag gifts and more. Others, like Crabtree and Jenny Littleton, co-star of the popular Doyle and Debbie Show that resides at the Gulch bluegrass mecca, stuck around for the harder stuff as well: Crabtree with legal and medical affairs as she stayed by Soyars' side, Littleton with just plain living in her difficult final months. In the end, though, the amazing thing about Ann Soyars was that, thanks to the sweet irascibility and no-nonsense demeanor that drew people to her in the first place, even the hard stuff was pretty damn easy.
Bobby Keys
1943-2014
Saxophonist
By Edd Hurt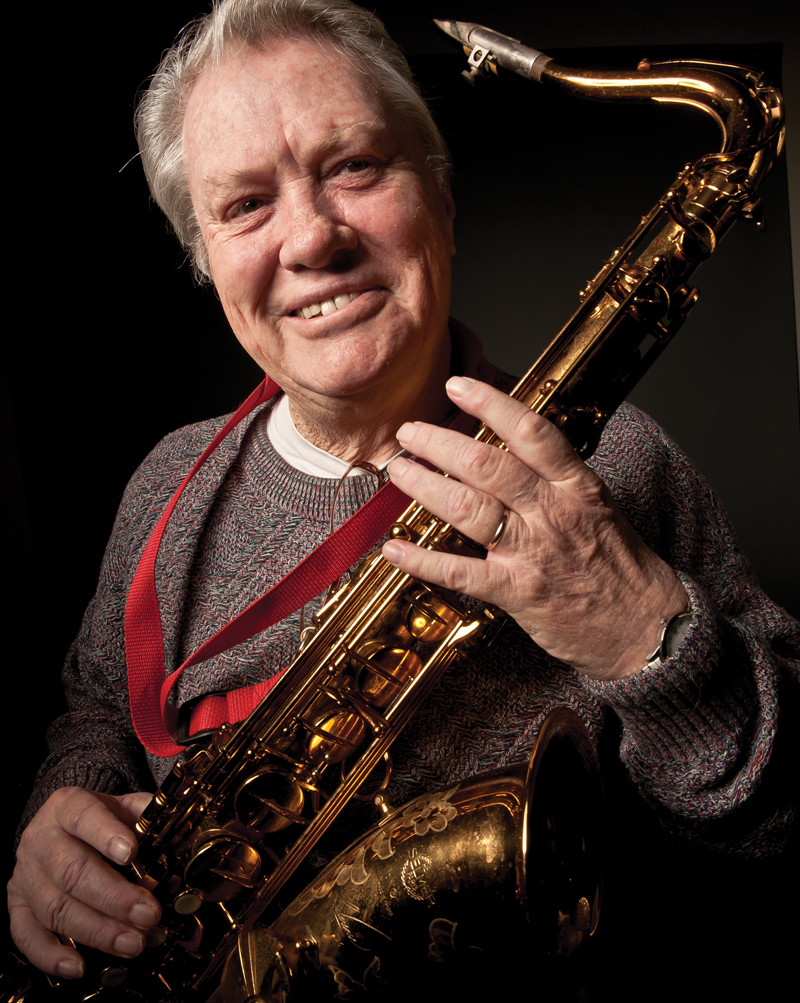 Bobby Keys, who died Dec. 2 in Franklin, was among the most prominent of a group of instrumentalists who helped define the sound of rock music in the late 1960s and early '70s. A saxophonist influenced by the work of fellow Texan King Curtis Ousley and blues harmonica player Little Walter Jacobs, Keys made his mark as a sideman for The Rolling Stones. His dirty, slippery tenor-sax solo defined The Stones' 1971 track "Can't You Hear Me Knocking," and he toured with the group for most of their career until illness caused him to cancel plans to travel with them to Australia and New Zealand earlier this fall.
Keys' work on the Stones' "Live With Me" — the first track he cut with the band — established him as one of rock's greatest saxophonists. Over the next few years, Keys played with the Stones on the road and in the studio, and he bonded with Keith Richards, whose exploits with the saxophonist became part of rock lore, from golfball-shooting incidents Keys missing a gig while lolling in a bathtub full of Dom Perignon. Perhaps most famously, the two pitched a television from a hotel-room window in a 1972 prank captured by filmmaker Robert Frank for his movie Cocksucker Blues.
After moving to the Nashville area in 1992, Keys kept a low profile in a music scene that never had much use for R&B-influenced saxophonists. But he played a series of memorable shows in town with a band called The Suffering Bastards that included like-minded Nashville musicians such as Georgia Satellites guitarist Dan Baird and drummer Brad Pemberton.
In 2012, Keys published his autobiography, Every Night's a Saturday Night: The Rock 'n' Roll Life of Legendary Sax Man Bobby Keys, which included a foreword by Richards. It tells the story, but the records he made complete his tale. An avid golfer and model-airplane enthusiast, Keys mellowed in his later years but remained unpretentious. As he told the Scene's Adam Gold in 2012, "I just play into the microphone. Where it goes is beyond me."
REMEMBERED
Millie Kirkham, 91, session singer whose iconic soprano helped define Elvis Presley's "Blue Christmas" and a number of other classic '50s, '60s and '70s recordings.
Arthur Smith, 93, guitarist known as "Guitar Boogie," writer of the song "Feudin' Banjos," which became the theme song for Deliverance without his permission. (He later sued and won.)
Paul Craft, 76, songwriter whose credits include "Dropkick Me, Jesus (Through the Goalposts of Life)" and "Hank Williams, You Wrote My Life," died just 13 days after his induction into the Nashville Songwriters Hall of Fame.
Kevin Sharp, 43, country singer who dedicated his life to music and providing inspiration to children with chronic illnesses.
Weldon Myrick, 76, steel-guitar great whose credits include the signature licks on Connie Smith's career-making 1964 single "Once a Day."
---
ARTS / LETTERS
Diann Blakely
1957-2014
Poet, teacher
By Anne Delana Reeves
I loved Diann's home. It was light and airy with pale yellow walls and built-in bookshelves filled with books by her friends and the books by writers she considered touchstones: Yeats, Eliot, Bishop and O'Connor. Flannery had achieved sainthood status in her home, Diann herself a professed "Keatsian Voodoo Episcopalian." Because of Diann, I found the courage to call myself a poet; she affectionately called me her sister in song and I looked to her for guidance. Diann began hosting a weekly get-together in her comfortable living room to read and discuss poetry. After my long-term relationship ended and I had no idea where I would go, she insisted I move in. We became perfect roommates: Diann was a night owl and slept during the day, while I puttered around downstairs drinking coffee and taking books off the shelves to read until I left for work. Late in the evenings, we enjoyed dinner together — usually standing in the kitchen eating salads from Whole Foods out of boxes, not bothering with plates, sipping wine, talking poetry and listening to Robert Johnson's high, haunted voice. Diann was working steadily on her latest manuscript, Rain in Our Door: Duets with Robert Johnson, incorporating his song titles and lyrics. Her devotion was fierce as she delved deeply into the Southern experience of race, family history (Johnson's and her own) and the idea of exile, a theme she returned to often and is most prominent in her book, Cities of Flesh and the Dead. Diann had traveled extensively in Europe, and had lived in both Northern and Southern cities, finally settling uneasily in Nashville.
I miss Diann's house like I miss the rental house I settled into near Radnor Lake not long after Diann moved to the Texas hill country, then to southern Georgia and into a lovely white clapboard cottage by the river. She never returned to Nashville, never visited the falling-down Southern colonial I called home. I adored its gracious pillared verandah, the heart of pine floors a herd of mice scurried across nightly (I could hear them in the walls, too), and the woods where I roamed with my dogs. It was one of the happiest times of my life, even when I had to run for the buckets when it rained. We kept up a steady stream of communication, exchanging poems back and forth as if we were still in her living room, wine glasses full, and blues echoing throughout her house.
Weeks before Diann's death, we reminisced about our days as roommates. She was planning another move, this time to Oxford, Miss., closer to the delta and Robert Johnson's crossroads. After shelving her Johnson manuscript for other literary projects, she was ready to return and anxious to write the next poem that would open the final chapter of Rain in Our Door. She was excited about the promise of a new life, a new place, and a new home. I would be there to help her settle in.
Robinson Neil Bass
1928-2014
Architect
By Christine Kreyling
Neil Bass had an unusual architectural vision: He saw forward and backward simultaneously.
A 1953 graduate of Yale University's Department of Architecture, Bass relished recalling how visiting critics and eminent modernists Louis Kahn and Philip Johnson argued over the merits of his thesis project. (Kahn loved it; Johnson didn't.)
Bass' projects in Nashville reflect his modernist training and his interest in the aesthetic, sculptural properties of concrete. For Cheekwood he designed Botanic Hall (1970), a poured-in-place structure whose curvilinearity he described, in a 2010 interview, as "like a growing thing" — an appropriate metaphor for a house of horticulture.
In 1974 he designed Olin Hall on the Vanderbilt campus, a more muscular use of concrete. The Olin Foundation, which gave $4 million for the project, insisted that the building be architecturally unique. Unfortunately, the foundation didn't insist that Bass' concept of a four-building complex framing a dynamic courtyard be fully implemented. Today Olin stands alone, a late modernist oddity in a sea of brick tradition.
Bass also designed the Hobbs Human Development Lab on the Peabody campus. The building respects the red brick classicism of Peabody, with a literal twist. The walls are composed of scrap brick that Bass instructed the masons to lay irregularly. "It was hard to get them to be sloppy," he remembered.
While his professional devotion was to modernism, Bass also strove to save architectural history. Displaced from his office on Seventh Avenue by the construction of headquarters for National Life — now the Tennessee Tower — in 1967 he moved his drafting table to 170 Second Ave. N. The urban renewal plan for the city called for the demolition of the whole row of warehouses between First and Second avenues and "you couldn't get loans" for rehab, so Bass undertook what he called "serial renovation."
Bass was subsequently one of the founders of Historic Nashville and among those whose efforts saved the Ryman Auditorium. In 1974 he received a National Endowment for the Arts grant to study the Nashville waterfront, producing a plan for its preservation and reclamation.
Maggi Bowden
1950-2014
Actor, director, sound engineer
By Danny Proctor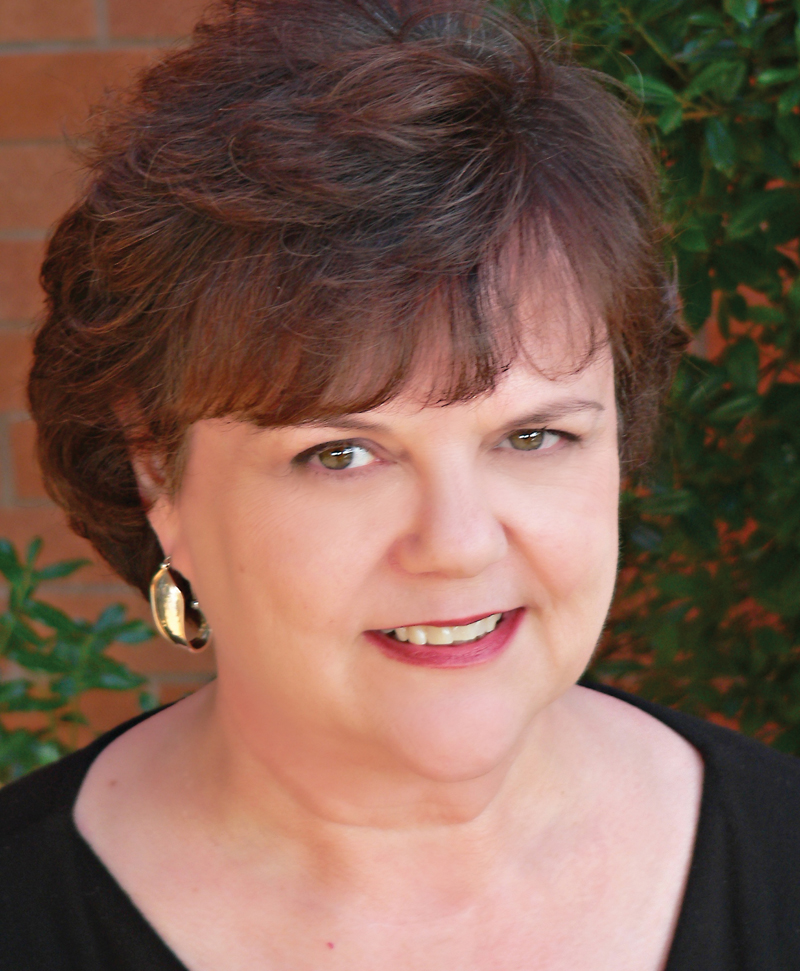 For more than 40 years, Nashville theater knew that it could count on Maggi Bowden. For everything. Born and raised in Alabama, Margaret Platt moved to Nashville in 1968 as a freshman at Vanderbilt University, where she quickly honed her skills at producing, directing and acting, as well as set design and construction under the guidance of Dr. Jones. She soon took some of those skills with her to Opryland U.S.A.'s live entertainment unit, where she would meet and marry the love of her life, Lynn Bowden, an accomplished sound designer and engineer, who survives her.
Usually in tandem with the late Sue Stinemetz, Maggi was a master at begging, borrowing and building anything required to make community theater shows sparkle like Broadway. The flawless taste, wit and style she brought to plays she directed for Circle Players — most notably I Hate Hamlet and A Piece of My Heart — made them unforgettable.
As an actor, Maggi worked with Circle Players, ACT 1, Town Centre and others in such roles as Stella in Light Up the Sky, Kitty in The Royal Family, M'Lynn in Steel Magnolias, Golde in Fiddler on the Roof and finally as Eleanor in The Lion in Winter. In 2012, Maggi and Sue were presented the First Night Nashville Theatre Honor for the years they devoted to theater.
As much as we will miss her technical savvy, what we will miss the most is Maggi's laugh, her loyal friendship, her encouragement. We knew that when her battle with ovarian cancer began several years ago, Maggi would find a way to win. Sadly, she slipped from us on Aug. 28.
Yet another talent Maggi possessed was her voice. As part of the Nashville Jazz Workshop, she could croon a Rodgers and Hart tune with the best of them. As one song says, "She's easy to remember ... but so hard to forget."
Stephen Gaskin
1935-2014
Author, activist, co-founder of The Farm
By Peter Schweitzer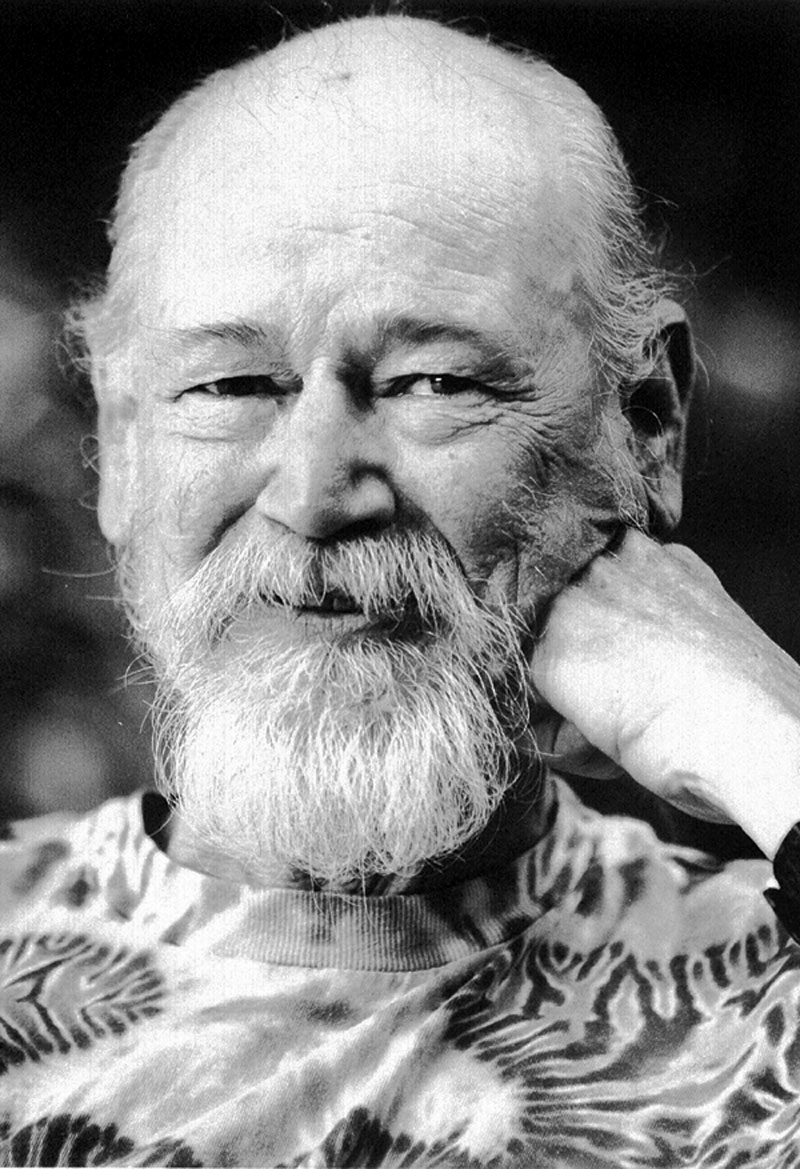 During 1970, up to 1,500 people gathered each week in a San Francisco rock hall for "Monday Night Classes" led by a charismatic ex-Marine named Stephen Gaskin. These discussions of war, peace, religion and enlightenment explored ideas about how to change the world for the better, and Gaskin's local fame began to spread. Accompanied by his family and 200 hippies in a caravan of live-in school buses, he began a tour of 30 U.S. cities, and the experience encouraged the group to field-test their vision for peaceful living.
Pooling resources, they established The Farm on 100 acres in Summertown, Tenn., in 1971. In the next few years, Gaskin was interviewed often on Nashville radio and TV, assuring curious Tennesseans that their new neighbors were unarmed, nonviolent, and mainly interested in learning how to farm. But the hippies soon looked outward, wanting to help people who weren't as lucky as they were. Gaskin suggested they start a nonprofit and call it "Plenty" because "there is enough for everyone."
Now in its 40th year of sending volunteers and assistance to more than 20 countries, Plenty has an enviable record of community service. Plenty volunteers were among the first to arrive on the Gulf Coast after Hurricane Katrina in 2005, offering emergency supplies, helping repair homes and providing primary medical care. Other Plenty projects have included an emergency ambulance service in the South Bronx, assistance to Native Americans in the Dakotas, and a steady supply of high-quality free books to low-income children in Nashville, the Mississippi Delta and Appalachia.
Gaskin authored 10 books, and he and Plenty won the 1980 Right Livelihood Award (the "alternative" Nobel Prize). But his epitaph may have been this passage from an interview with the Canadian TV show Man Alive in 1980: "We are tragically heartbroken by the vision of the world that we see and believe that the only thing you can do to ease your heart is get out and see what you can do to make it better." Asked if he were a guru, he replied, "I think I'm a pretty advanced hippie with a lot of nice friends. What is unique about me is my ability to articulate what everybody already knows to be true."
He is survived by his wife Ina May and children Dana, Eva, Sam, Paul and Floyd, five grandchildren and his sister, Sherry.
Dan Burton
1923-2014
Interior designer
By Ann Shayne
The quantity of love and affection in the room at Dan Burton's memorial gathering in August cannot be overstated. It was packed, of course, with family, friends, and admirers who came together to share memories of this giant-hearted man — an interior designer by trade, but in fact a rare combination of tastemaker, raconteur and diplomat/psychoanalyst.
Appropriately, the loving horde gathered together in the rooms of the Whitland Avenue home Dan Burton shared with his beloved wife Pat for decades — the house where they raised their children and sank their roots into the town where Dan was born.
And what a home. The designer's celebrated eye was obvious in every detail of the house, from fabrics that bumped up against each other in a riot, to the textures of the wood cabinets, to the curiosities collected from faraway places and tucked throughout the rooms. As I watched the conversations happening all around these rooms, I remembered something he said to me years ago: "It shouldn't look decorated." Looking around, I saw what he meant. It looked inhabited, this house. Spectacular yet intimate. Full of love. Beautiful.
In 2001, Dan Burton picked out two rugs for my house. We went to the shop, sofa cushions in our arms, me filled with dread because an Oriental rug is a daunting thing to contemplate. We walked in, laid the cushions on the floor, and he took a stroll around the hundreds of bundled-up rugs lining the walls. He tapped two of those cumbersome burritos, which revealed only the backs of the rugs, and the rug guys pulled them out. The sofa cushions were nudged on top, and I saw for myself this man's legendary color sense at work. Done. Time elapsed: four minutes.
Departing the memorial gathering, I walked down the Burtons' curved driveway and recalled many hot summer days when the driveway became a stage at the Whitland Avenue Fourth of July celebration, the parade/potluck/reunion founded by the Burtons and their neighbors. It was the setting for politicians reading the Declaration of Independence, a huge brass band playing the 1812 Overture, and the occasional celebratory shotgun blast into a trash can. Like just about everything having to do with Dan Burton, it was spectacular and intimate, full of love and beauty.
REMEMBERED
Donia Craig Dickerson, 81, art historian and art dealer and collector; former volunteer art history teacher at Julia Green Elementary School.
Tim Wilson, 52, comedian and musician who had a hit with "Garth Brooks Ruined My Life," co-writer with Jeff Foxworthy of "The Redneck Twelve Days of Christmas."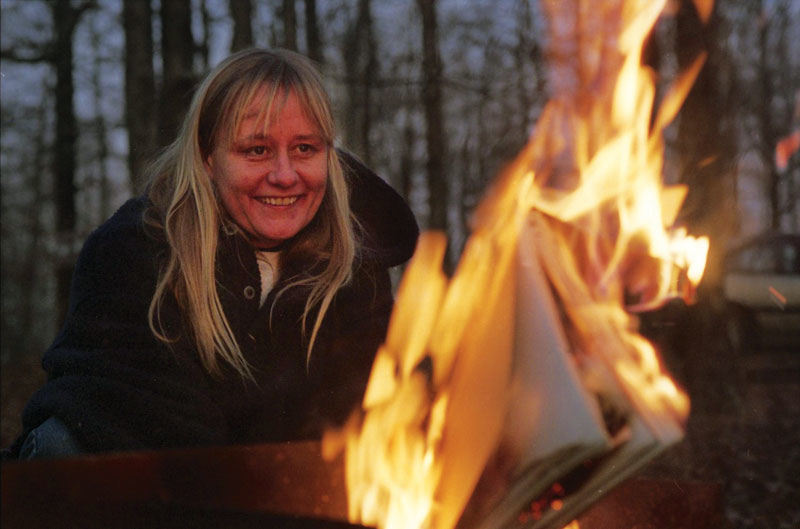 Many years ago, Karen Martin emerged from a movie with her friend Collin Wade Monk only to find her windows had been smashed and her car ransacked. An angrier person would have spent the long ride home brooding and sulking, Monk remembers; she laughed it off. An MTSU graduate, Martin built a long roster of credits as a production manager and coordinator on music videos and TV shows, including the Nashville Star series and projects with Faith Hill, SheDaisy and Travis Tritt. She died of a sudden illness in May, just weeks after her 50th birthday. Friends remember her smoky voice, her kindness to strays, and her willingness to help a friend in need with work. The photo is by her close friend, photographer and Jake Leg Stompers frontman Bill Steber.
Gary Haber, 68, founder of the Nashville Screenwriters Conference, music business manager and accountant whose clients included Carrie Underwood, Lynyrd Skynyrd and Peter Frampton.
Jack Norton, 85, architectural draftsman, cartoonist and master craftsman noted for his work on projects such as the Opryland Hotel.
---
FOOD
Evelyn Rotier
1920-2014
Co-founder of Rotier's restaurant
By Paula Ropp
I didn't cry when a friend called to tell me Evelyn Rotier had died. I didn't cry when I read the many posts on social media about her death on Nov. 22 at age 94. I didn't cry when, after her visitation, several of us traveled to Melrose Billiards to have a drink and to propose a toast to her.
I cried when I sat down to write this and thought about how much she was loved.
As matriarch of Rotier's, one of Nashville's oldest and most popular restaurants, she affected everyone she met. She was a sassy country girl from Lawrence County who never met a stranger.
She served comfort food to Vanderbilt students who were far from home. She was like a mother to them.
She held babies while their grateful parents ate, all the while regaling the dining room with stories about "Rotier" — her husband John, who died in 1981 — and the children and grandchildren.
She broke up fights, gave advice and played matchmaker. She laughed and listened. She scolded and soothed. She gave her opinion about any topic without apology. She worked every day with her family, and the people who were lucky enough to become her family. She was like a cop, keeping her keen eyes on everyone and everything.
One of the hundreds of tales about her concerns a young Vanderbilt student who left his tab unpaid and went home after graduating. After five or six years, he returned to Nashville for a reunion. He took a cab straight from the airport to the restaurant to pay off the delinquent tab.
Evelyn was behind the cash register. He walked up to her, cab driver in tow, and said, "Mrs. Rotier, my name is Jack Murphy and I have a tab running from a few years ago, and I've come to settle up with you."
She looked at him and said, "Yes, you do — I have it right here," and immediately pulled it out from under the drawer where she had been keeping it. The cab driver roared with laughter.
I would not be the Paula I am today had I not worked at Rotier's. All the Rotiers taught me something. One day when I found an empty lettuce box full of beer cans, Mr. Rotier taught me how to keep a secret. John Jr. and Camille showed me that there really are good, solid relationships. Margaret Anne taught me that sometimes it is better just to laugh and go on to the next table. Charlie taught me how, when you work at a job that can be difficult on many levels, it's good to have your best friend with you.
Evelyn taught me how to stick up for myself, no matter who was trying to pull a fast one on the little waitress, and that being a waitress was a good thing.
And she taught me how to be a friend. I miss her already.
Stephanie Weins
1955-2014
Co-founder of Blackstone Brewing Co.
By Chris Chamberlain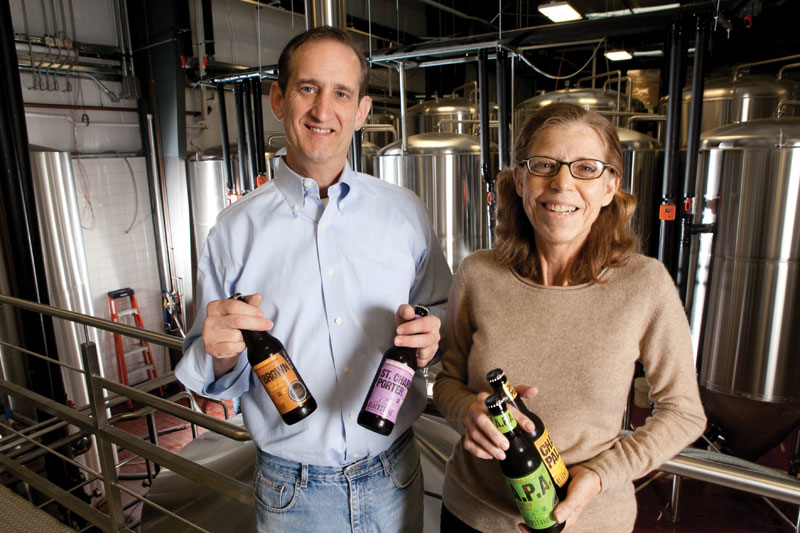 After spending years in restaurant management, Stephanie Weins never wanted to open her own place.
According to Kent Taylor, Weins' longtime friend and business partner in Blackstone Brewing Co., "She didn't want to be married to a business that promised a life of banging your head against a wall trying to accomplish what everyone else was trying to do." But when Taylor suggested starting up Nashville's first brewpub, she softened her stance.
"She saw the opportunity to differentiate our place from everybody else," Taylor says. "The idea of offering unique products could make all the effort worthwhile." Together, Weins and Taylor revolutionized the craft beer business in Nashville. Their beers won more awards in national competitions than anyone else in town before or since. Blackstone's collaborative support of other fledgling brewers resulted in the burgeoning beer boom that locals are currently enjoying, pint after pint.
While CPA-by-trade Taylor watched the numbers, Weins was the heart and soul of the operation. She earned the respect of Nashville craft beer aficionados along with the honorific title of "Lady Blackstone."
In 2011, on the day after the first bottles rolled off the packaging line of Blackstone's modern production facility in West Nashville, Weins learned she had Stage IV lung cancer. Undeterred, she soldiered on during her treatments as Blackstone continued to prosper and grow in production and reputation. Weins far outlived her doctors' pessimistic prognosis, finally passing away on Valentine's Day. In her honor, Taylor established Stephanie's Fight, a charitable organization focused on raising funds for innovative lung cancer research. (More information is available at stephaniesfight.org.)
Special releases of some of her favorite Blackstone brews are periodically offered in packaging decorated with Gerbera daisies, Weins' favorite flower. Proceeds from these beers are earmarked for the charitable fund so Weins' legacy and determination can live on. She is fondly remembered with every sip.
---
MEDIA
John Seigenthaler
1927-2014
Former editor and publisher of The Tennessean, civil rights activist
By Bruce Dobie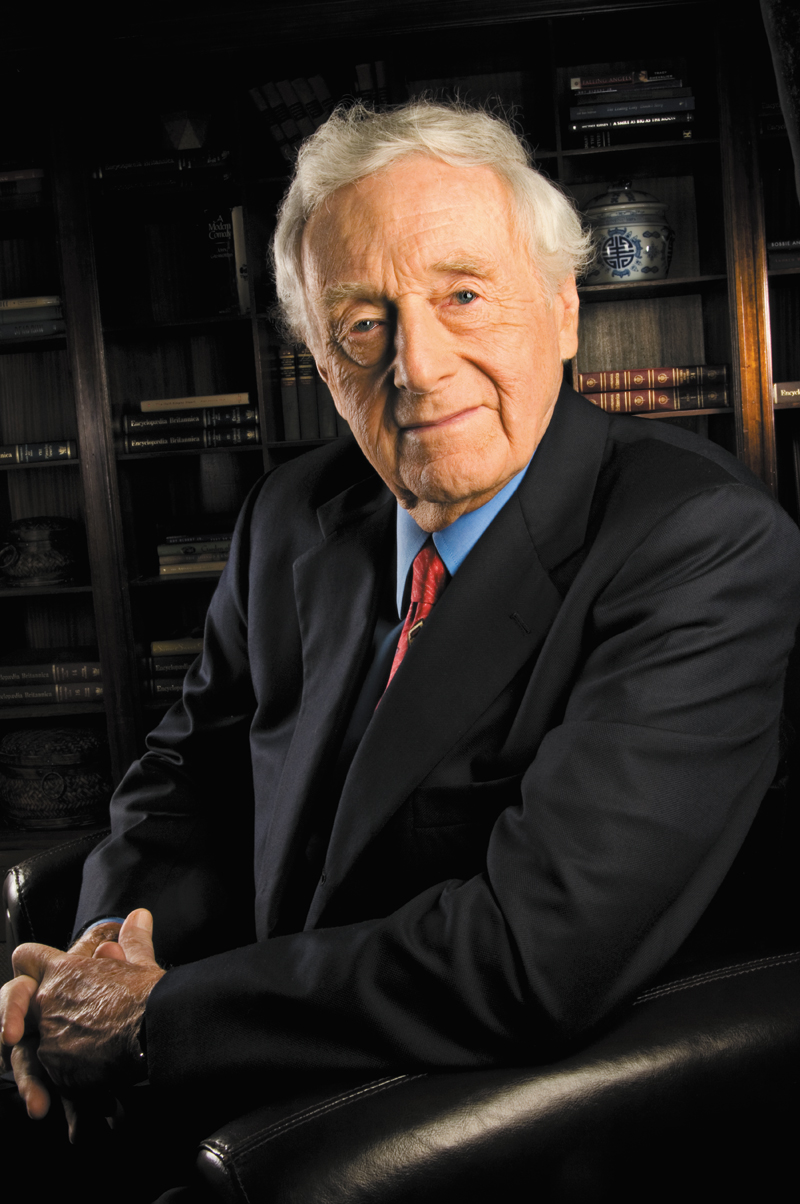 John Seigenthaler changed the lives of people he'd known since childhood and people he will never meet. He's the reason many people came to Nashville — among them, me. People told me he had the best paper in the South. And so I drove here, wanting badly to work at The Tennessean. Turned down, I later helped start this newspaper, the Scene, where he was of enormous help. Which is all by way of telling a story.
I had been given some information about something — I will be vague — that concerned the city's print media. The information made one person look particularly bad. I knew that only one person could confirm what I had. That person was Seigenthaler.
I was young then. As I dialed his number, I felt like I was calling God.
He answered the phone. I told him what I had.
"Listen," he said, "I'm headed up to New York for the Democratic Convention. Can you come meet me in the lobby of the Roosevelt Hotel day after tomorrow?"
Well, sure, I could do that. I was headed there, too.
We sat down in two old winged chairs. I had already written the story. I gave it to him. He read through it, and he changed a couple of commas, rearranged some syntax. Nothing major.
"Run it," he said.
I said, "OK, thanks."
He said, "But you need to insert a paragraph. You need to say that Seigenthaler was asked to comment, but he declined. And you need to take a shot at me."
I said, "You want me to be critical of you?"
"Yeah," he said. It took me a while to figure out what was going on. But it dawned on me. If I described him negatively, nobody would think he had helped me with the story. I thought about how to describe him. He was waiting for me to fill in the blanks.
"How about I call you 'the aging hack of Nashville journalism?' "
Seigenthaler exploded in laughter.
"Oh, that's good," he said.
So the story ran. Thus did John Seigenthaler's influence in the city both appear, and vanish, at the same time.
Read a full version of this remembrance here.
Jack Gunter
1929-2014
Newspaperman, photographer
By Pat Embry
Jack Gunter spent a joyful nearly half-century as a newspaperman — an elbow-swinging, rock 'em, sock 'em photographer befitting the perennially underdog afternoon Nashville Banner — but that was just part of his story.
His story was about power, and about being a friend of the powerful, about being the consummate political insider.
By the time I joined the Banner in 1979, Jack had clawed his way up the newsroom ranks, from 16-year-old East High School clerk to staff photographer to chief photographer. He later was promoted to vice president and general manager.
This kind of upward mobility doesn't happen unless your cache includes some intangibles. And Jack's kit bag included card-carrying, honorary badge-waving entree into Nashville's political power structure.
Local politicians and would-be politicians made the West Nashville home of Jack and his beloved wife of 60 years, Bettye, a must-stop long after he retired from the paper, as well as after later years as a court officer at the Metro Courthouse, until his death at age 85 on April 10.
Jack Gunter knew where the political bodies were buried. And the shovel in the car trunk may still have had dirt on it as proof.
"Hey, bay-bee," he would drawl, his voice dipped in molasses, a conspiratorial grin on his face as he sidled up and proceeded to dish information that would lead directly to a story with meat on its bones. Conversely, he could attempt to steer you away from a hot tip, if need be. Some of Jack Gunter's bridges you didn't cross.
This black-and-white world of influence befitted the life of a newspaper photographer back in the day, when going from a murder scene to a Belle Meade cotillion to a sandlot league baseball game was just another day at the office.
Some of Jack's best photography — compelling, important work during the civil rights sit-in movement of the early 1960s — never saw the light of publication at the time. But thankfully, some can be seen at the Nashville downtown public library's Civil Rights Room. His slice-of-life images — the East Nashville kid had a keen, sympathetic eye for the day-to-day neighborhood goings-on — appear in occasional special exhibits.
His most prized photographs may well have been his images from the Korean War, where he had been a decorated combat photographer. Jack's war photos debuted for public viewing at a special library program, featuring the selected works of surviving veteran Banner photographers Gunter, Bill Goodman (who also brought his Korean War images), Johnny Morgan and Don Foster.
War is hell. Working for a newspaper? That was fun.
You wanted a guy like Jack Gunter in your foxhole.
Jackie Pillers
1961-2014
Television producer
By Demetria Kalodimos
There was an unmistakable beacon on Nashville's red carpets over the past 25 years. A head of polar-bear-blond hair, punctuated by a laugh any radio sideman would envy.
It was Jackie Pillers — the best friend a country music publicist ever had, a star maker in her own right. She could get a young act on camera and guarantee their nervous punchlines got great response. And before you knew it, Jackie's favorites were posing with gold and platinum plaques on the Row.
When Jackie died suddenly on Dec. 2, word traveled like breaking news in Nashville television. Heartbreaking news. Former co-workers flew in and road-tripped. Dust-covered friendships were — as we say in TV — joined in progress.
As if we hadn't missed a beat.
Like a program Jackie might have produced herself. With a clipboard in one hand and a stopwatch in the other.
A show perfectly timed ...
Finished on deadline. With room for credits.
Gail Kerr
1961-2014
Columnist for The Tennessean
By Liz Garrigan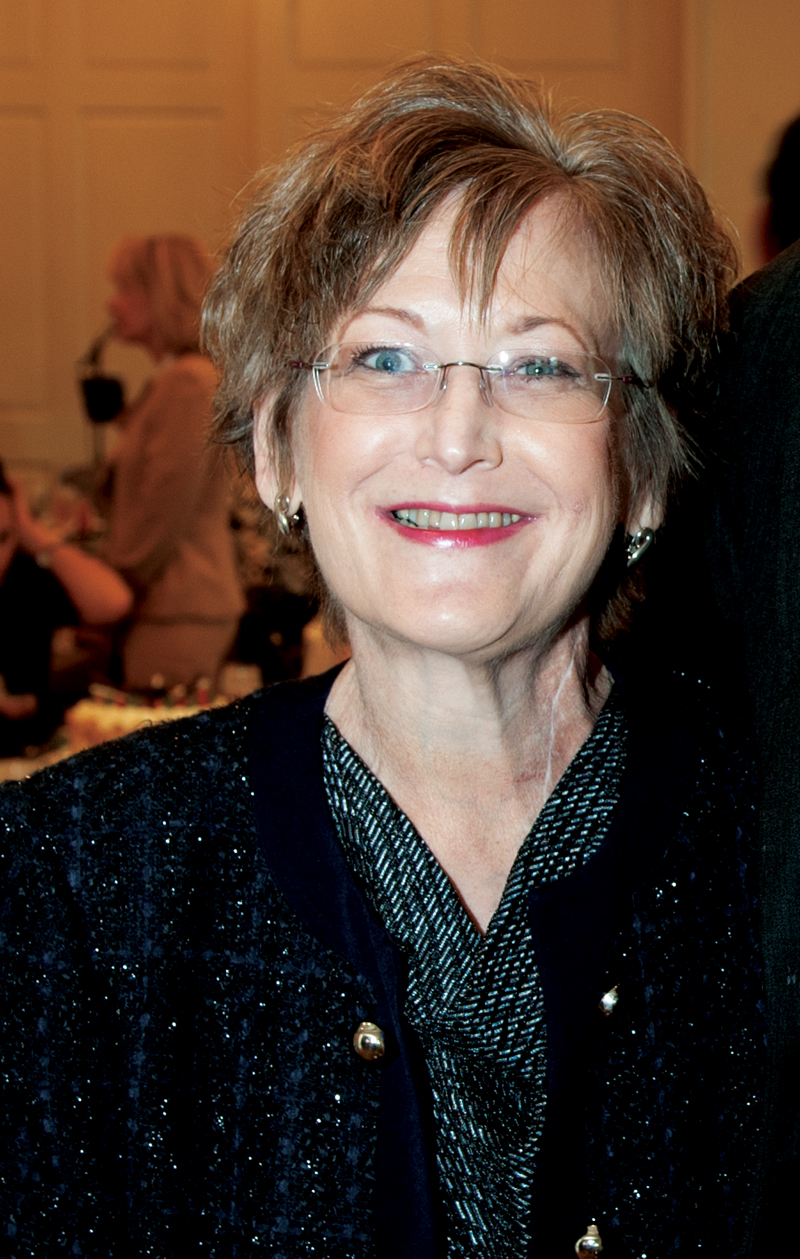 I'll never forget getting a call at home during the crisis that followed the Nashville flood in May 2010. I was at home with two babies, and my husband was working 16-hour days as part of the Metro government's response effort. It was longtime Tennessean columnist Gail Kerr calling. She and her husband Les had been out of town and were headed back to Nashville, having missed the torrential rains and the desperation that ensued.
Gail and Les lived in Bellevue, parts of which were devastated by the flood, entire homes and cul-de-sacs under water. We were friendly, and she knew that my husband was involved in sorting out the aftermath, so she was calling to learn what she could expect — basically, whether they had a home to return to. Of course, had she been in town, she no doubt would have been knee-deep in the flood coverage, home or no home.
Wanting to choose my words carefully, knowing that they lived right in the middle of the catastrophe zone, I told her that she should be prepared for the worst. The reason I'll never forget that phone call is because of her response: "Oh well, I've got what's important with me right here. It's just stuff." She added something along the lines of, "How many framed cross-stitches can you possibly have, anyway?"
That was pretty much Gail, and thankfully, their home was spared. Since her death in March, there have already been reams written about Gail's dedication to her craft, the many people she helped, and her personal strength amid being dealt a bad medical hand. But while I respected her for her work, mostly I just liked her. She was always grateful, forever smiling, quick with a kind word and always game to share a laugh. Sure, the pen is mightier than the sword, but kindness is never forgotten.
The Rev. Morgan Babb
1929-2014
Religious leader, broadcaster, entrepreneur
By Ron Wynn
The Rev. Morgan Babb liked to call what he broadcast over his Nashville radio station WMDB-880 AM "gumbo music in black" — a daily potpourri of every music African-American artists make, he was fond of saying, "except for gutter rap." The station he dubbed "The Big Mouth" might have broadcast only during daytime hours at 2,500 watts, but don't confuse signal with reach. In a career that spanned decades and generations, the multimedia entrepreneur, religious leader and broadcaster left a legacy of accomplishments in numerous fields across several eras.
Babb, who died Feb. 7 at 84, was an accomplished vocalist, arranger, band leader and savvy talent scout, as well as a highly respected minister who served as mentor and adviser to several future church leaders. But it was as a radio DJ and broadcaster that he made history, becoming the first African-American in Nashville to establish his own radio station.
His radio career began in the 1940s, playing "race" records and perfecting a joyous, vibrant on-air personality on radio station WHOP in Hopkinsville, Ky. — though in a bitter irony, he was driven away when his popularity prompted a mutiny by the otherwise all-white staff. Nevertheless, his radio persona there, "Happy Jack," introduced a style he would refine over decades on the Nashville airwaves, starting at WSOK (now known as WVOL-1470 AM): a strong rapport with listeners marked by empathy and community awareness.
Besides broadcasting, Babb's musical exploits included performing, songwriting and discovering talent. The Radio Four, a group started by his brothers, which he joined in 1950, never attained the popularity of standard bearers such as the Soul Stirrers or Swan Silvertones. But they amassed a sizable following during his tenure as lead singer and arranger before he came off the gospel trail in 1956 to devote himself to family — he's survived by seven children — and to radio.
Babb was a key figure during a prolific period in Music City's emergence as a gospel and R&B recording center. He wrote the 1957 Lillian Offet hit "I Miss You So," formed the Philco Singers and Voices of Nashville groups, made solo recordings for the esteemed Music City gospel label Nashboro, and helped break stars.
Babb founded King Solomon Missionary Baptist Church on 10th Avenue North in 1965 and was a familiar figure in its pulpit right up until his final days. Babb started WMDB, his mighty "Big Mouth," in 1983, and made it both a destination for vintage and traditional black music and a center for community events and advocacy.
Babb's involvement in music, broadcasting and community affairs continued until his death. He recorded a 1995 album, Keep Faith, while a 1999 reissue introduced a new audience to the wonders of the Radio Four. Others benefited from various WMDB initiatives that included fundraisers, on-air prayers for the sick and shut-in, and campaigns to feed the homeless and hungry.
"As huge as his life image was, he was always among the common everyday people," said the Rev. Enoch Fuzz, pastor of Nashville's Corinthian Missionary Baptist Church and a longtime friend. "There were no big or little people to him."
---
POLITICS
George Barrett
1927-2014
Civil rights attorney
By Hedy Weinberg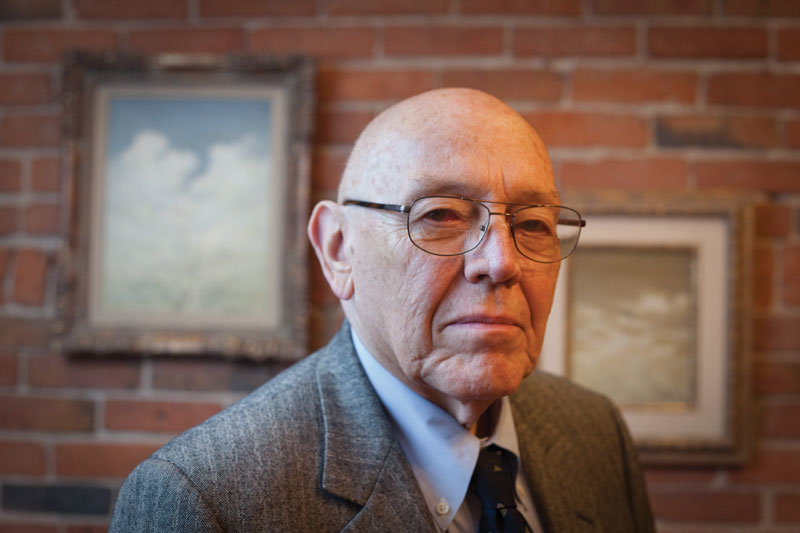 "The Citizen," aka George Barrett, embraced life. His nickname was more than a moniker to him. It was his life's work. A nationally recognized labor and civil rights attorney, George represented the marginalized and disenfranchised. He dedicated his life to translating the promises of the Bill of Rights into a living reality for all Americans, strategically advocating on a range of issues from religious freedom to freedom of speech, from fair treatment of immigrants to abolition of the death penalty.
A devout Catholic who regularly attended mass, George understood the importance of religious freedom and opposed government sponsorship of religion.
A civil rights champion who desegregated lunch counters and Tennessee State University, George also enthusiastically defended the First Amendment and did not believe government should restrict speech and assembly for anyone.
Most recently, George sought to ensure access to the ballot box by challenging Tennessee's photo ID law, arguing that the law was a partisan voter-suppression tool that disenfranchised thousands of eligible voters. Although George lost this case, he remained undaunted in his pursuit of the franchise for all citizens.
I could always count on George to both challenge me and give me that extra dose of courage when needed. He was tenacious, he was irreverent, he was fearless and he was an inspiration to all of us who believe in equality and justice. His passion for our freedoms was surpassed only by his love for his family and friends. He took great joy in traveling to Ireland with each of his 11 grandchildren to share their family history.
The way George lived and worked and pursued his passion is best described by the late journalist Molly Ivins, when she wrote, "So keep fightin' for freedom and justice, beloveds, but don't forget to have fun doin' it ... rejoice in all the oddities that freedom can produce. And when you get through kickin' ass and celebratin' the sheer joy of a good fight, be sure to tell those who come after how much fun it was."
George didn't have to tell us how much fun it was for him. We could see it.
Ted Welch
1933-2014
Real estate magnate, blockbuster GOP fundraiser
By Bruce Dobie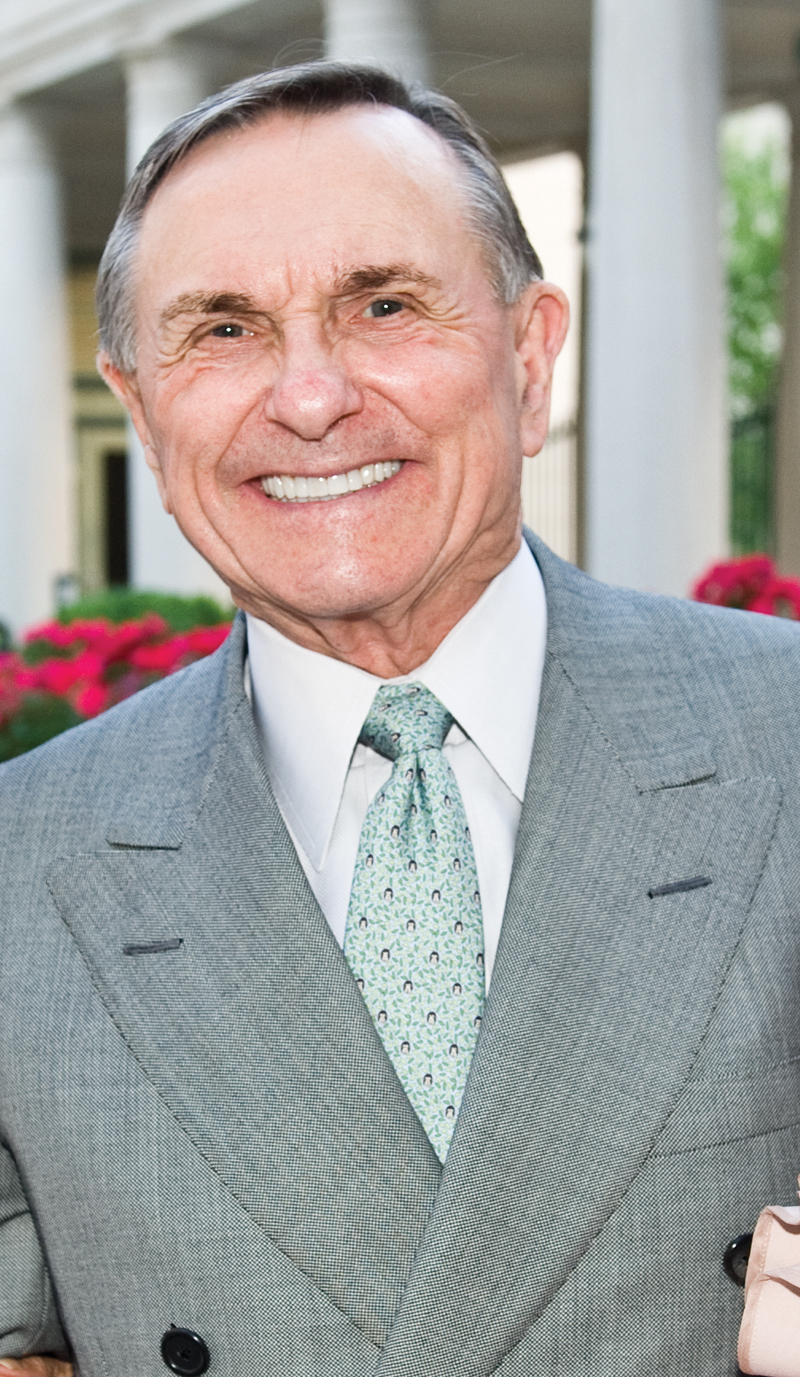 It has been said many times that the most feared words in the English language were: "Ted Welch is holding on line 1." The person answering the phone was about to get the full-on fundraising pitch from one of the most driven, effective, and sought-after Republican fundraisers in the nation.
A former college football player whose ramrod straight posture radiated raw zeal and gung-ho confidence, Welch might have looked like a million bucks, but he certainly wasn't born that way. A native of Parsons, Tenn., Welch attended the University of Tennessee at Martin, then cut his teeth on sales the same way as a number of other well-known Republicans: selling Bibles door to door for the Nashville-based Southwestern Publishing Co.
After rising through the ranks at Southwestern, Welch launched his own real estate investment firm in Nashville, whose projects included the development of the city's downtown convention center hotel on Lower Broadway. Welch wasn't a hands-off operator of his properties. Most often, if you called to inquire about renting a Ted Welch commercial property, he was the one who picked up the phone and came by to show you the space and negotiate terms.
Married to the strikingly attractive Colleen Welch, who for years ran the nursing school at Vanderbilt, and living in a gorgeous Italianate home on a fashionable street in Belle Meade, Welch landed his first major political victory with the election of Republican Winfield Dunn as governor in 1970. Welch was named Dunn's commissioner of finance and administration, typically one of the highest spots in any administration.
After he left the Dunn administration, Welch was on call as the go-to fundraiser in the Tennessee GOP. His tentacles extended across the South and into the rest of the country when he got involved in the presidential campaigns of Howard Baker and Lamar Alexander. For the past two decades, Welch stood atop the short list of influential GOP fundraisers nationally, and he was sought out by whatever Republican was running for president, including Reagan, the Bushes and others.
Interestingly, we in the press corps who covered politics never heard Welch expound on policy or Republican theory or anything of the sort. He pretty much stuck to his knitting — that being raising the bucks. And that he did, extraordinarily well.
The 80-year-old Welch died in March from complications related to a fall.
Cecil D. Branstetter
1920-2014
Attorney, founding partner of Branstetter Stranch & Jennings
By E. Thomas Wood
A consummate insider who devoted great energy to defending those on the margins of society, Cecil Branstetter helped shape the destiny of Nashville even as he bucked old norms.
He played a pivotal role in the multi-year campaign to bring a united metropolitan government to Nashville and Davidson County, chaired Metro's Charter Revision Committee for decades and enjoyed a thriving legal practice. Yet he followed his own moral compass rather than any chamber-of-commerce consensus when choosing his battles.
"Mr. Branstetter has never been afraid to champion unpopular causes when he believed they were right, even if he was subjected to ridicule for his positions," his law firm biography stated. In the early 1950s, during a one-term stint in Tennessee's General Assembly, he sponsored a bill to allow women to serve on juries. Later, he would be in the forefront of the state's environmental advocates, co-founding the Tennessee Environmental Council. And then there was Highlander.
The first time Branstetter defended the Highlander Folk School in Grundy County Circuit Court, a 1959 police raid probing claims of communist activism had turned up little more than a barrel with nasty liquid at the bottom, which the commander on scene ordered a highway patrolman to taste, seeking evidence of illegal hooch.
Civil rights pioneer Septima Clark had been caught up in the police action after taking part in a seminar on school desegregation at Highlander, where movement leaders including Rosa Parks and the Rev. Martin Luther King Jr. had refined the tactics of nonviolent protest — most memorably by adapting the spiritual "We Shall Overcome" as a marching song.
Highlander founder Myles Horton later checked the offending barrel and found it full of rodent droppings. "You know what you drank?" he asked the cop. "You drank mouse turd soup."
Jurors whom Nashville author John Egerton tracked down decades after the raid and subsequent prosecution would call Branstetter "the smartest lawyer I ever saw" and "the man I'd want to represent me if I ever got in trouble."
The attorney could not stop the state of Tennessee from securing a verdict that Highlander was a den of impropriety (liquor-drinking, race-mixing and the like). The authorities seized and sold off the school's property and land, including the home Horton had built. But Branstetter did outmaneuver the state to re-charter Highlander as a new nonprofit, based at a campus in Jefferson County in East Tennessee, where it operates to this day.
REMEMBERED
J.B. Loring, 84, former director of Nashville Electric Service and former Metro Council member representing the 15th District.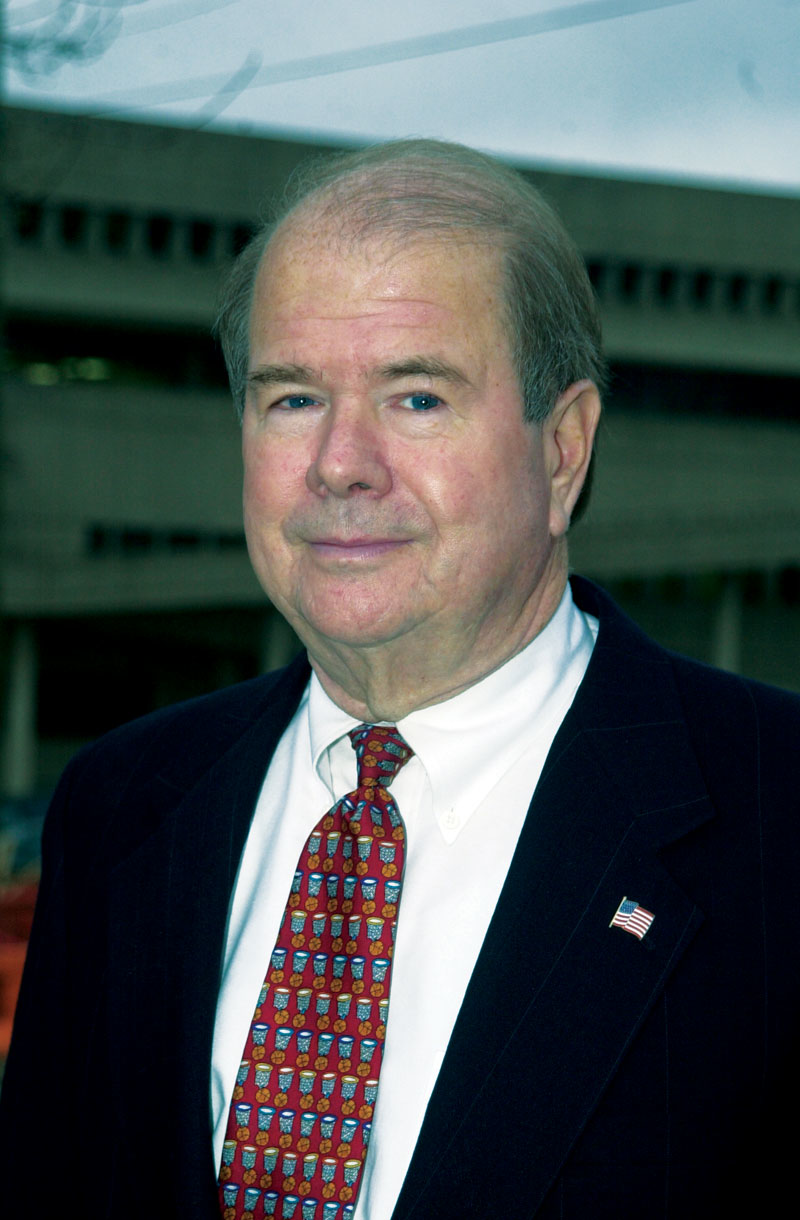 Charles French, 72, former Metro Council member and chairman of Historic Nashville who helped bring the Titans to Tennessee.
Harlan Mathews, 87, U.S. senator appointed to vice president Al Gore's seat in 1992, former aide to governors Frank Clement and Buford Ellington.
---
BUSINESS
Paul Cohn
1923-2014
Business leader, former tourism commission president
By J.R. Lind
Among movers and shakers in Nashville — particularly in the hospitality industry — Paul Cohn was a man of foresight and forethought. An operator of Peco truck stops and later president and general manager of Howard Johnson-North and Hampton Inn-North, Cohn understood the nuances of one of the city's most important economic drivers. That led him to a cavalcade of civic appointments — president of Metro's Tourism Commission for 13 years, a spot advising the U.S. Congress' Travel and Tourism Caucus, member of what was then called the Convention Center Commission, so on and so forth. He sat on the board of the Nashville Area Chamber of Commerce, the United Way, Travellers Aid, Woodmont Country Club and was president of the board of trustees at The Temple.
He was the fourth generation of his family to serve on the Nashville Board of Education.
He was an archetypical Business and Civic Leader with all the capital letters.
Cohn, who died in November at 91, came back to his beloved hometown, which had educated him in its public schools before sending him to Vanderbilt, in the manner of so many others: as a veteran of World War II.
He was commissioned in 1943 then served in the very disparate roles of supply and disbursing officer and air defense officer on the destroyer, USS McKee. While aboard the McKee, he served from the New Hebrides to the invasion at Leyte in the Philippines. He then transferred to the Fast Carrier Task Force, with which he served until V-J Day.
Rather unusually — perhaps not for Cohn, who made a life of serving when his city called — his country called him back during the Korean War, where he again acted as a supply officer at Naval Air Station, Norfolk.
Like many of that great generation, Cohn never stopped serving.
Jack Vaughn
1937-2014
Hotelier
By Kay West
Before Loews Vanderbilt, the Hutton and the Omni, there was The Opryland Hotel, or as business and community leaders called it, "The House That Jack Built." Jack Vaughn began his decades-long, impeccable career in the hospitality industry in 1959 as a key clerk at Westin's Hotel Benson in his hometown of Portland, Ore. A peripatetic and upward career trajectory took him to the general manager's office of the iconic Century Plaza Hotel in Los Angeles, where he remained until 1975, when he took a call from WSM Inc., in Nashville. The company that owned The Grand Ole Opry and opened Opryland theme park in 1972 and The Grand Ole Opry House in 1974 had a new project in mind, though it took Jack Vaughn to get them to think big. "When he was first approached, WSM was planning to build a little motel to support the park and the Opry," remembers Mary Hance, who before her post as The Tennessean's Ms. Cheap was a business reporter for the Nashville Banner and for many years a neighbor of Vaughn and his wife Ellie on a street overlooking the Cumberland River.
"Jack said, 'No, no, you're missing a huge opportunity.' Before Jack, there was no convention business in Nashville. He convinced them that the hotel could be the foundation of a major convention business. He was right, partly because he also had the foresight to see there needed to be a hotel/motel occupancy tax in order to promote the city as a convention and tourism destination."
The Opryland Hotel opened in 1975 with 600 rooms, lushly landscaped grounds, a circular drive and a grand entrance that evoked the antebellum architecture of Southern plantations, all meant to convey the hotel as a gracious symbol of Southern hospitality. Aside from lodging for out-of-towners, the Opryland Hotel and its huge ballrooms hosted gala black-tie fundraisers that brought Belle Meade to Donelson. During his 25 years with the company, the hotel expanded to nearly 3,000 rooms, becoming the largest hotel/convention center in the world outside of Las Vegas. His case of industry awards rivaled the trophy collections of country superstars he mingled with.
Yet he never lost touch with the people who filled the positions where he got his start, greeting them by name, and never so big he didn't stoop to pick up a piece of lint that only he saw on the carpet. "Nashville would not be the 'It City' it is today if not for Jack Vaughn," says Hance. "He was a true visionary."
Remembered
James W. Carell, 77, founder of home health provider CareAll and education philanthropist; brother of late Central Parking co-founder Monroe Carell Jr.
Neely Coble Jr., 87, chairman of Neely Coble Co., the four-generation family commercial truck dealership that led the South for years in selling Mack trucks.
Ed Netherland, 60, prominent and controversial local insurance executive noted for his marketing of "life insurance life annuity combination" plans; found dead last month after police said he interrupted burglars in his remote Virgin Islands rental home.
---
MEDICINE
Ralph J. Cazort
1916-2014
Physician, civil rights activist, artist
By The Rev. Gail Seavey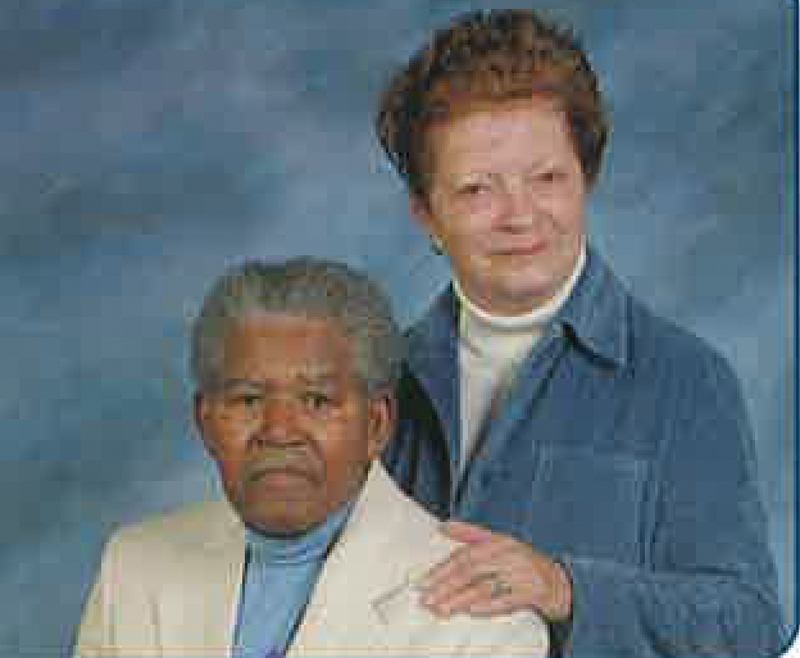 Ralph Jerry Cazort became a member of the First Unitarian Universalist Church of Nashville during the civil rights movement of the 1960s, when it was one of the few places in Nashville where black and white allies from Vanderbilt, Fisk and Meharry could meet together to work for civil rights, integrated child care and to support the United Nations. It was at that church on Nov. 1 — All Saints Day — that the community gathered to celebrate his life, which ended this year. Unitarian Universalists don't have saints exactly, but if we did, Ralph J. Cazort would be among them.
Cazort earned his M.D. at the Meharry School of Medicine 1947, in a class that included many others like "Jerry" (as he was forever called there) whose education was supported by the U.S. Army, which he joined during World War II. He returned to Meharry after studying to become a founder of the School of Pharmacology, first as a professor in the then-new field and then as dean. He and his wife Jean raised two children, Eric and Ivan, and traveled the world. They also changed the congregation, and the city of Nashville, with their calm steady activism.
For instance, during the sit-ins downtown, the Cazorts were among the few supporters who owned a home, so they mortgaged it so they could post bail when several demonstrators were arrested. They defied the law to rent part of their home to a couple of a different race. Then as members of the Unitarian Universalist Black Caucus they received a grant to work on fair housing that systematically tested real estate agents for housing discrimination: A white couple and a black couple would apply to rent an apartment; more than once, the Cazorts would be informed that the rental was already taken, while the white couple was encouraged to apply. Their work was used as testimony to change housing laws. When Ralph turned 90, the church awarded him the Joe and Joan Moore Award for his leadership in the UU church and beyond.
I asked him then what guided his faith. He said, "We are saved by character." What he meant was that we are made whole, and our life made holy, by the way we mark the world with justice, love and beauty.
When Ralph retired from medicine he set up a large loom and wove rugs saturated with color. He was also a faithful and beloved volunteer at Fisk, helping many people feel welcome and comfortable in the world of the visual arts.
Ralph was ready to die. He had lived a good life and was prepared to go. He did not believe that a saint went to heaven. He was happy to have his atoms recycled back into the universe, but he was also happy to have left a church and a city, a field of science and family better off for his having lived. We grieve with his family and friends while continuing his legacy by remembering his creedless faith in salvation by character.
---
AROUND TOWN
Nancy S. Whitehouse
1940-2014
Educator
By E. Thomas Wood
As mourners filed out of Belmont United Methodist Church into the July sunshine, the final hymn of the service brought smiles to many: "When the Saints Go Marching In." The upbeat organ tune at the end of Nancy Whitehouse's funeral called to mind her habit of finding joy even in tough circumstances.
Before she lost her husband when she was 50, Nancy took on the challenge of leading Nashville's first racially integrated Girl Scout troop while serving as president of the Glendale Elementary School PTA. After the Rev. Don Whitehouse passed away in 1990, she traveled to China to teach. There she was profoundly moved by a visit to an orphanage. When her daughters wanted to adopt internationally, she traveled to China twice with them, bringing home four granddaughters.
In Nashville, Nancy devoted her career to helping troubled families. She worked for the Board of Education in its pupil accounting and truancy divisions, and she eventually retired from the Metropolitan Nashville Juvenile Court as a probation officer and director of early intervention programs.
"She believed strongly in putting feet on prayers," the family's obituary said. "Among her last acts were arranging for much-needed cows to be sent to a remote school on the Tibetan plateau and for Chinese grandmothers to receive a small stipend for going into orphanages and rocking babies."
Kathy Woods
1950-2014
Teacher, University School of Nashville administrator
By Carrington Fox
By all accounts of the students and educators who loved Kathy Woods, University School of Nashville's former head of the lower school was a study in contrasts: equally wide-eyed and sage, earthy and elegant. A quiet leader. A teacher, but ever a student. She saw unity in differences, heard harmony in extremes.
So it makes sense that her favorite song was "The Rainbow Connection," the soulful, serious words of a poet sung, incongruously, by a plush frog.
When Woods left the cheerful kindergarten corridor to focus on her health, she turned her keen intellect to subjects of meditation and mindfulness. With husband Gordon Peerman, she explored these topics through Mindfulness Education in Nashville and Insight Nashville, where her Dharma talks are still available online.
This summer, Woods' and Peerman's mindful musings turned to her inevitable departure — what's on the other side, as Kermit the Frog might say. Ever the teacher, Woods mentored friends and family through her final days with warmth, patience and gentle humor.
In August, when the pews of Vanderbilt's Benton Chapel groaned under so much grief for too short a life, the St. Augustine Ramblers followed Peerman's tribute to his wife with a haunting version of "The Rainbow Connection."
In November, the song again rose in tribute to the beloved educator, this time at USN's annual Grandparents' Day celebration, where her own grandsons participated on stage. Much like the woman it honored, the performance was a chorus of contrasts — playful and plaintive, whimsical and wise — connecting equally with adults and children, along a single arc of uncommon understanding.
Christine Wideman
1963-2014
Mother, wife, knitter
By Kay West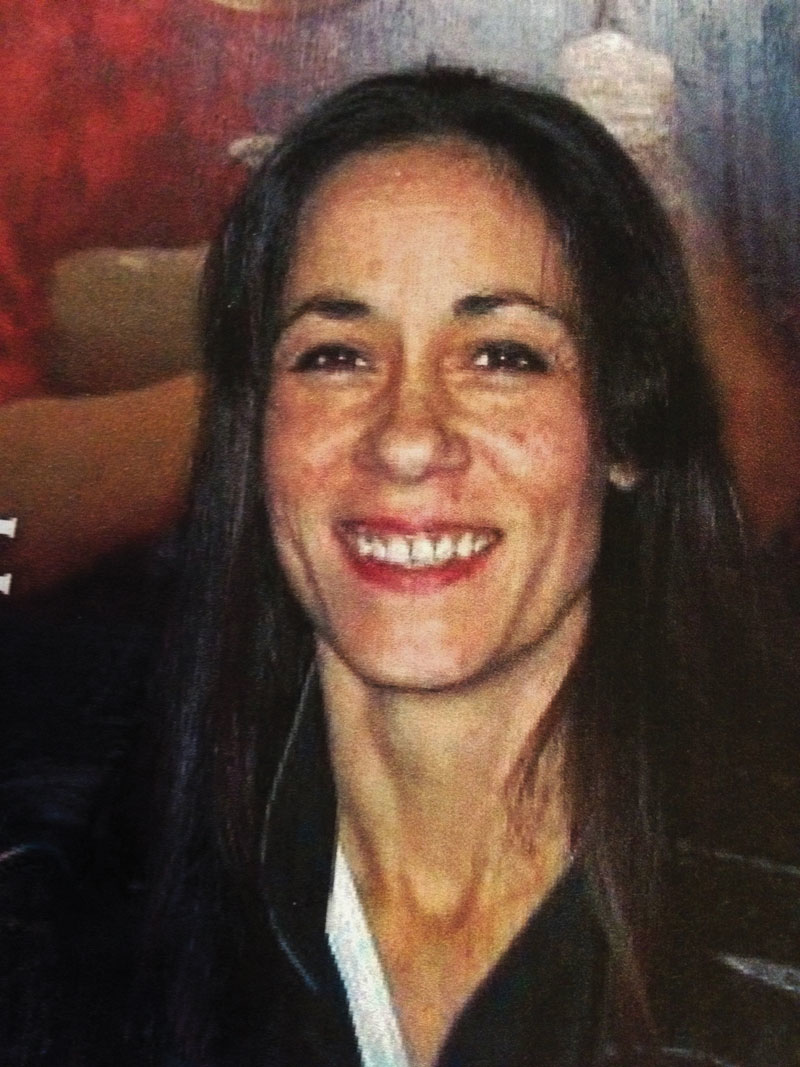 When Christine Stroth Wideman moved into a Magdalene house more than 15 years ago, she was a person "beaten, addicted and criminalized," remembers the Rev. Becca Stevens, the founder of the residential recovery program for women with a criminal history of prostitution and addiction. "She was very broken, but in Magdalene, she discovered she had a beautifully creative side. She loved to knit and crochet. That Thistle Farms was getting started about the same time she was getting ready to graduate and have a baby was just perfect. She did the program, graduated, married Tom, had Tiffany and helped us start Thistle Farms."
At Thistle Farms — whose mantra is "Love Heals" — Wideman hand-sewed the little sachet pillows, bringing baby Tiffany with her to the St. Augustine chapel where the social enterprise began.
Eventually, she got a counter job at McDonald's, then worked her way up to assistant manager. "She was so proud of that," says friend Toni Rogers, a Magdalene volunteer and member of St. A's. Eight years ago Wideman was diagnosed with a very aggressive cancer for which she endured chemotherapy, radiation and several surgeries.
"Even as she was battling cancer, she kept working and knitting," Rogers remembers. "She was so devoted to Tiffany, she read to her, and when she was too weak to read, she listened while Tiffany and I read."
She also continued a ministry she began after graduating Magdalene. "She asked everyone at St. A's to give her their leftover yarn," Stevens says. "She would take yarn that people weren't using and make beautiful scarves and hats for every new woman coming in. When we built the house on Lena she crocheted afghans for the house that are still there."
Love heals broken bodies, heart and souls, but it could not heal Wideman's husband Tom McCauley, who died on Feb. 16, or Christine, who passed away on her way home from Michigan following a family reunion with her four siblings and parents, the first time she was with them all in 25 years.
Tiffany, who will turn 15 in January, lives with Christine's first husband — with whom she had three now-grown sons — and his wife. Rogers recently went to see her, with a gift. "I brought her an afghan her mother made me 10 years ago. It is still beautiful."
Bertie Dean "Pee Wee" Johnson
1930-2014
Nightclub owner, political fixer, road manager, hot-chicken ambassador
By Jim Ridley
Michael McCall was the music writer for the Nashville Banner when he got a call one day. He'd just written a glowing review of a George Jones show, in the days when your odds of seeing George Jones at a George Jones show were judged about 50-50. This wasn't lost on the caller, Jones' staunch friend and road manager, Pee Wee Johnson. Johnson figured his buddy could use some good publicity. Problem was, Jones didn't give interviews.
But Johnson was a fixer. He'd presided over a honky-tonk and hot-chicken nightspot, Pee Wee's Place, where you'd find the likes of Police Chief "Hang 'Em High" Joe Casey hanging out. He'd raced cars at the Nashville Speedway and served in the Army during Korea. So with Jones' wife Nancy in cahoots, he summoned McCall to a dim, cavernous poker-machine joint on Nolensville Road.
McCall arrived. There in the parking lot, incongruously, was Jones' tour bus. There inside, stationed at a machine, was Jones. Johnson, sitting nearby at a table with Nancy, sprang to his feet. Why, George, he exclaimed, as if every arrow in fate's quiver had led to this coincidence, it's Michael McCall, the young fella who wrote that nice article about you! Many pleasantries were exchanged, lubricated with liquid refreshment. By the next evening's end, not only had McCall walked away with an interview and a scoop, he'd sat in Jones' tour bus and listened to masters of his next album: Who's Gonna Fill Their Shoes, one of his late-career best, featuring the title track and the wonderful "The One I Loved Back Then (The Corvette Song)."
Friends and acquaintances have hundreds of similar stories about Johnson. The man, alas, was one of a kind.
REMEMBERED
Penny Campbell, 61, community activist, ACLU Bill of Rights Award winner and former director of residential services at Park Center, where the Women's Safe Haven is named in her honor; daughter of the late Rev. Will D. Campbell, who was remembered in these pages last year.
James Meriwether, 79, dedicated teacher and principal.
Carl Carlson, 67, Vietnam veteran and founder and director of Men of Valor Prison Ministry, designed to help the incarcerated begin new lives once they are released.
---
SPORTS
Rodney Thomas
1973-2014
Former Tennessee Titans running back
By David Boclair
Rodney Thomas was accustomed to being a star.
That he ended up not being one in the NFL was hardly unique — countless prep and college football greats fail to live up to their potential in the professional game. It's that Thomas was so comfortable in a lesser role that set him apart.
A running back, Thomas led his high school team to two state championships and still ranks fifth in Texas high school history with 8,439 career rushing yards. Then he played at Texas A&M, where he was the Aggies' leading rusher all four seasons of his college career.
The Houston Oilers drafted him in the third round in 1995, two years before the franchise relocated to Nashville. That fall he rushed for a team-high 947 yards, fourth among all NFL rookies.
Then the Oilers drafted Eddie George. Over the next five seasons Thomas rushed for just 900 yards total. Rather than rant about his role as a backup, however, he embraced it. He contributed on special teams and was a calming veteran presence in the locker room. It was telling that he earned a game ball in 1999 for his play in a contest in which he ran one time for six yards and caught two passes for 15 yards.
After six seasons with the Titans/Oilers, he played one with Atlanta in 2001, and then retired.
At his funeral service a week after his death, Thomas was described by one as a person who "didn't want to be famous — just a simple man" and by another as "selfless, loyal, honest, always about his teammates."
The first thing Thomas did when he signed a professional contract was to buy his mother a home in Groveton, Texas. It was there that he died of a heart attack on June 14. He was 41.
Rob Bironas
1978-2014
Former Tennessee Titans kicker
By J.R. Lind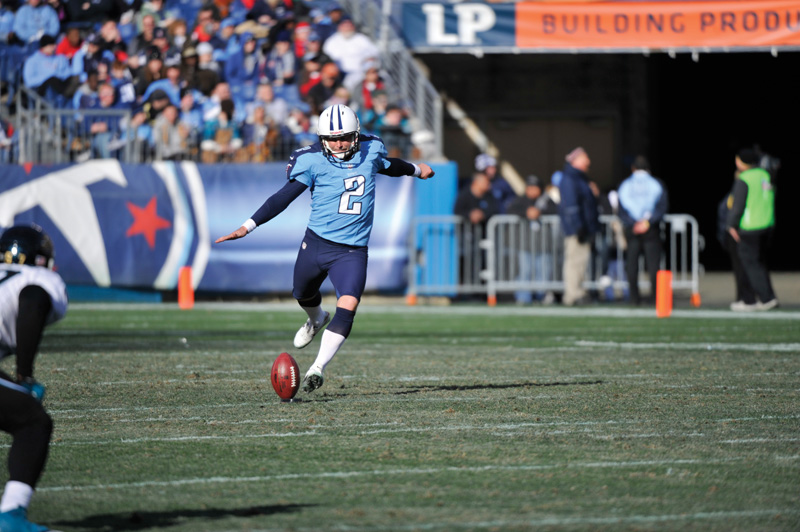 Rob Bironas' kicks sounded different.
Other kickers' attempts hardly made a peep, but when Bironas put foot to leather, his tries boomed like mortar fire.
Kickers are either maligned or beloved (sometimes both in the same game), but Bironas was more often the latter. The frequently anemic offense doled out by the Titans during his nine years in two-tone blue relied on him to get points when drives inevitably stalled behind whoever the quarterback of the moment happened to be.
He struck at nearly 86 percent for his career and was north of 70 percent on kicks longer than 50 yards (and once kerplowed a 60-yard game winner against Indianapolis that was a no-doubter from the second he swung his leg).
He had one of the greatest single-game performances by a kicker in 2007 when he put through eight field goals against Houston. Fantasy football players lucky enough to have had Thunderleg on their roster (or those unfortunate enough to be playing someone who did) still talk about the day he put up 27 fantasy points. As a kicker.
Bironas was cut by the Titans prior to the 2014 season, though; as an expensive kicker in a salary-cap era, it was not unexpected. But he was reliable still, and eventually one of the NFL's 32 kickers would be hurt and Bironas would sign a contract. Even at 36 years old, he could still thump the football.
He never got the chance.
Bironas died on Battery Lane in a one-car crash on Sept. 20. Toxicology reports found he had a blood alcohol level of 0.218. There were other stories from that night: his frantic wife calling 911 not knowing where he was, rage-filled encounters with other drivers.
Another Titan gone too soon. Another Nashvillian dead because of a terrible decision.
But there may never be another like Rob Bironas, the 210-pound kicker who made the football soar like a shell from the gun of a dreadnought.
Don Meyer
1944-2014
Longtime coach, Lipscomb University
By Steve Cavendish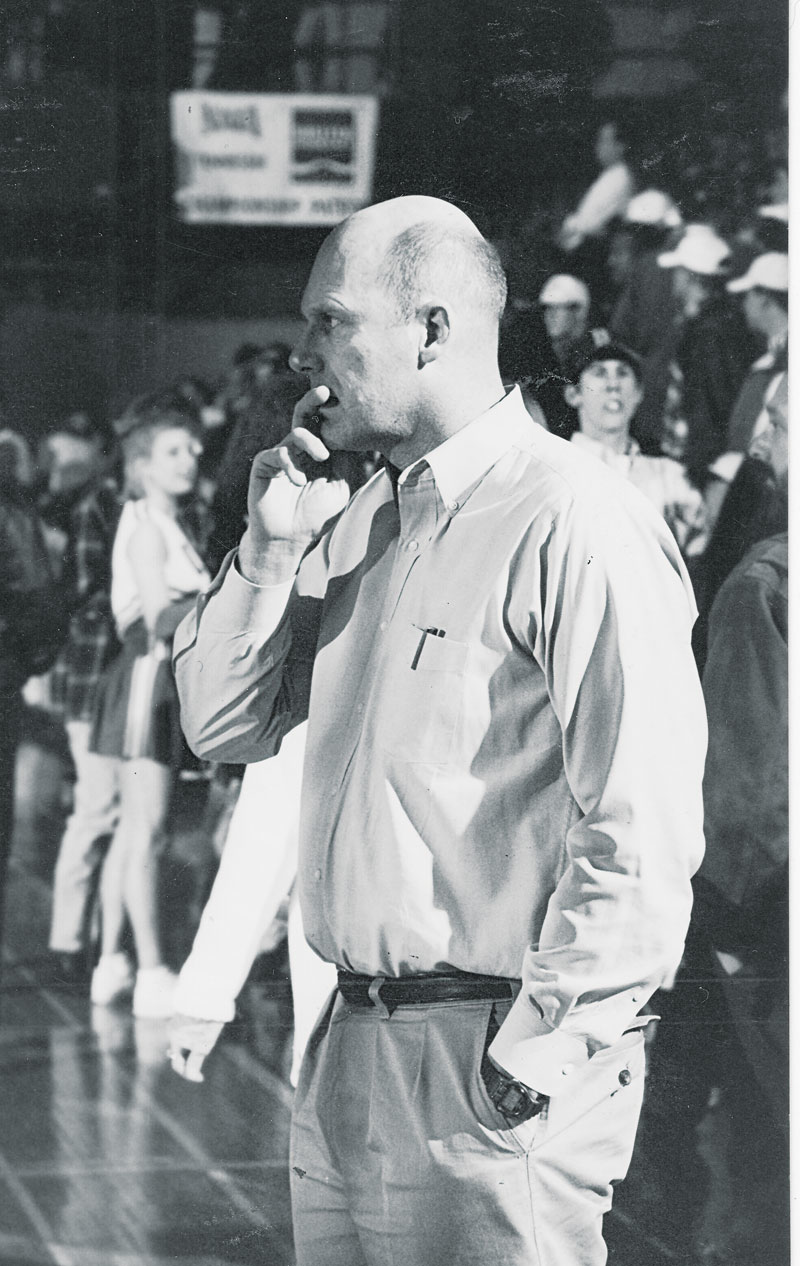 What if Don Meyer had never left?
I found myself wondering this over the years, a kind of parlor game for the local basketball scene. What if the legendary coach had never disagreed with Lipscomb's decision to follow Belmont to the brutally competitive world of NCAA Division I basketball in 1999? Would he have retired with more career wins than Bob Knight, Dean Smith and Adolph Rupp if he hadn't gone to Division II Northern State in Aberdeen, S.D.? I like to think yes, because even as a Belmont alum, I had the ultimate respect for Meyer. All he ever did was win.
The year after Meyer's 2010 retirement, I talked to him for a piece I was writing on Belmont coach Rick Byrd, his longtime rival. Meyer was fighting cancer and still feeling the effects of a horrific crash three years earlier. The conversation wandered into why he left — he didn't want to be part of the recruiting rat race at the Division I level — and I asked him if he regretted leaving. "Maybe," he said, his voice much softer and more contemplative than the shouting, maniacal sideline presence he exuded during his career. He saw Byrd's success and thought it showed you could have D1 success without turning into a cautionary tale.
Even now, 15 years after he left Nashville, Meyer's influence lives on. It wasn't just in the records and the NAIA national championship he brought to Lipscomb. It was in the players who became coaches and the kids who attended his camps. For almost a quarter-century, Meyer was one of the biggest influences on Nashville basketball at all levels. If you've stepped into a high school or rec-league game since the 1980s, you've likely seen a team run some version of Meyer's motion offense. But those coaches and kids were also just as likely to recite Meyer's three rules that he demanded of everyone: 1) Everybody takes notes. 2) Everybody says "please" and "thank you." 3) Everybody picks up the trash.
More than 1,000 people packed a memorial service in June at Lipscomb. For them, where Meyer finished his career mattered much less than the impact he made while he was here.
Todd Williams
1978-2014
Teacher, former Tennessee Titans lineman
By David Boclair
Todd Williams died alone and far too young in a Manatee, Fla., hotel room that had been his home for six years.
Yet it could have been so much worse.
He was 14 when his grandmother, who raised him, passed away in 1993. Rather than submit to foster care he ran away from home and, for a time, lived on the streets. Eventually he spent time in juvenile detention.
"Sometimes I would break into a hotel room or sleep behind dumpsters and do all sorts of stuff," Williams said 10 years later, the day the Titans drafted him in the seventh round. By that time he not only had his high school diploma but multiple degrees (criminology and sociology) from Florida State.
Over the course of his short life, which included three seasons as a reserve offensive lineman with the Tennessee Titans, Williams became an inspirational figure whose story of perseverance resonated well beyond anything he accomplished on the field.
The NCAA recognized him in 2002 with its Inspiration Award, which is presented only when it is determined that someone "serves as a role model to give hope and inspiration to others in similar situations."
Williams was 6 foot 5, 330 pounds and blessed with natural physical strength that matched his emotional resolve. Yet even before he made it to the NFL he shared his story with church groups and charities and children's services, anyone he thought it could help.
"I have a story kids need to hear," he told All Sports Community Service Foundation. "I went that way and I went this way. If you take that road, I know where it will lead. If you take this road, I know where it goes, too. I'm not just telling them by reading a book. I've actually been locked up. And I'm successful now."
At the time of his death on Jan. 6, he was a social studies and history teacher at Manatee Y Technological High School. He was 35.
GONE TOO SOON
Michael Petrina
1989-2014
Police officer, struck and killed by vehicle
By Kay West
During his first week at the Metro Nashville Police Department Training Academy, Michael Petrina wrote in his autobiography: "The strength I have gained because of my family support has helped me make my decision for a career in law enforcement. ... I will serve the city of Nashville, my country, and most importantly, make my family proud."
Just 24 years old when he entered the academy, Petrina had already made his family proud, graduating from the University of Memphis with a degree in criminal justice. He served his country as an officer in the Tennessee National Guard, volunteered in the "Forever Young Senior Veteran Wish Organization" and accompanied a group of World War II veterans to the National Memorial in Washington.
In May 2013, Petrina left Shelby County and moved here to serve the city of Nashville, entering the academy as a member of Session 71, graduating on Sept. 26.
Shortly after 9 a.m. on May 10, 2014, Officer Petrina answered a call to assist a TDOT Help Truck operator with an accident blocking I-65 North at the Old Hickory Boulevard entrance ramp. Standing beside the Help Truck, Officer Petrina was struck by an oncoming motorhome, thrown under the trailer it was pulling. He died at the scene.
Five days later, hundreds of law enforcement officers from across the state — their badges bearing the black band of mourning on their dress uniforms — gathered in Our Lady of Perpetual Help Catholic Church in Germantown for their 25-year-old comrade, his classmates offering words of tribute to his family. One remembered: "Nobody had a better attitude about this job; nobody had a better attitude about life. He was immune to bitterness, immune to pessimism. You couldn't stop his smile." Officer and friend Austin Brass said simply, "He was better than any of us."
When Officer Petrina graduated from the academy, he was chosen by his class to receive the Officer Christy Dedman Spirit Award, named in honor of the last Metro officer killed in the line of duty. Officer Dedman died on July 19, 2004, after being struck by a tractor-trailer while assisting a stranded motorist on I-40.
Gordon Schaffer
1992-2014
Restaurant worker, shot and killed by robbers
By Steven Hale
Many deaths are described as "senseless," and they are in many ways, particularly to the grieving. But Gordon Schaffer's death was senseless not just because he had a whole life ahead of him and he did nothing to contribute to its tragic end. It was senseless because it was without sense — its logic did not fit, even within a twisted criminal frame.
Schaffer was working the late shift at a Papa John's in Columbia, Tenn., on the night of Oct. 20 when two armed robbers came into the store. It was tragic chance that Schaffer was working alone on that particular night at that particular time, but even then, he should have lived. He emptied the register and gave it to the masked thieves. And as they went to leave, one of them turned around and fired at Schaffer multiple times, hitting him once in the chest. When police arrived he was still conscious and able to describe the suspects, but he died on the way to the hospital.
"Mr. Gordon did everything he was supposed to do, he complied to everything, he gave them the money they asked for. The reason we're saying senseless is because it didn't have to happen," Sgt. Michael Kash of the Columbia Police Department told WSMV-TV at the time. "He was compliant, and they still shot him"
But as senseless tragedy can do, Schaffer's death also provoked startling kindness. Papa John's founder and CEO John Schnatter flew to Tennessee for Schaffer's funeral, and employees of the chain arrived in a line of about 25 cars topped with Papa John's delivery signs, according to a Facebook post by Schaffer's sister. The CEO paid for the funeral and the family's medical costs.
Gizzy Fowler
1990-2014
Transwoman, shot and killed in North Nashville
By LaSaia Wade
Gizzy was a beautiful warm-spirited woman. She lived to be free, have fun and enjoy life. Because of our society these days, she would only go to clubs as her authentic self, still not sure whether the trans women around would accept her as-is. She was beyond stoked on transitioning. She appreciated how other women were open and accepting of the goddesses they are. Gizzy loved family — especially her mother for accepting her as the butterfly she was. She enjoyed talking about transitioning and its safety at the same time. She felt one must hide their true self, in order to survive.
Email editor@nashvillescene.com