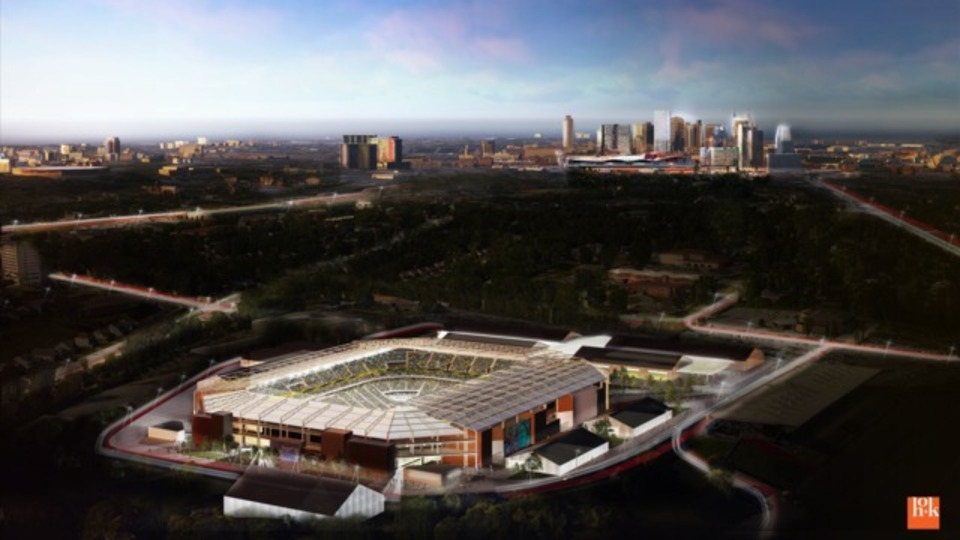 Major League Soccer announced this morning that Nashville is one of four finalists for the 2017 round of expansion bids. The other three cities are Sacramento, Detroit and Cincinnati.
In a statement, MLS2Nashville lead investor John Ingram said that the finalists would make final presentations to the league next week.
"We are excited to be headed back to New York for this next opportunity to strengthen the case that Nashville belongs in the first expansion round," says Ingram. "From soccer fans to elected leaders, Nashville has demonstrated an unprecedented level of enthusiasm for bringing MLS to the city."
Though there are two slots for four cities, Sacramento has been virtually assured of receiving one of the expansion bids, leaving Nashville to face off with Detroit and Cincinnati.
Cincinnati's city council is expected to vote today on a $37 million infrastructure plan that would shore up roads in the Oakley neighborhood for a stadium to be financed privately by the club. FC Cincinnati officials admitted on Monday, however, that the council's vote was just a placeholder agreement and that the stadium could end up in another spot. Detroit, after failing to secure a land swap for a downtown stadium, would play at Ford Field, home of the NFL's Detroit Lions. 
Nashville was the second city, after Sacramento, to fulfill the league's three criteria for a successful bid: stable ownership, desirable market and a soccer-specific stadium plan. The third criteria may be a hangup for the Detroit bid.
The vote by the MLS Board of Governors is scheduled for Dec. 6.