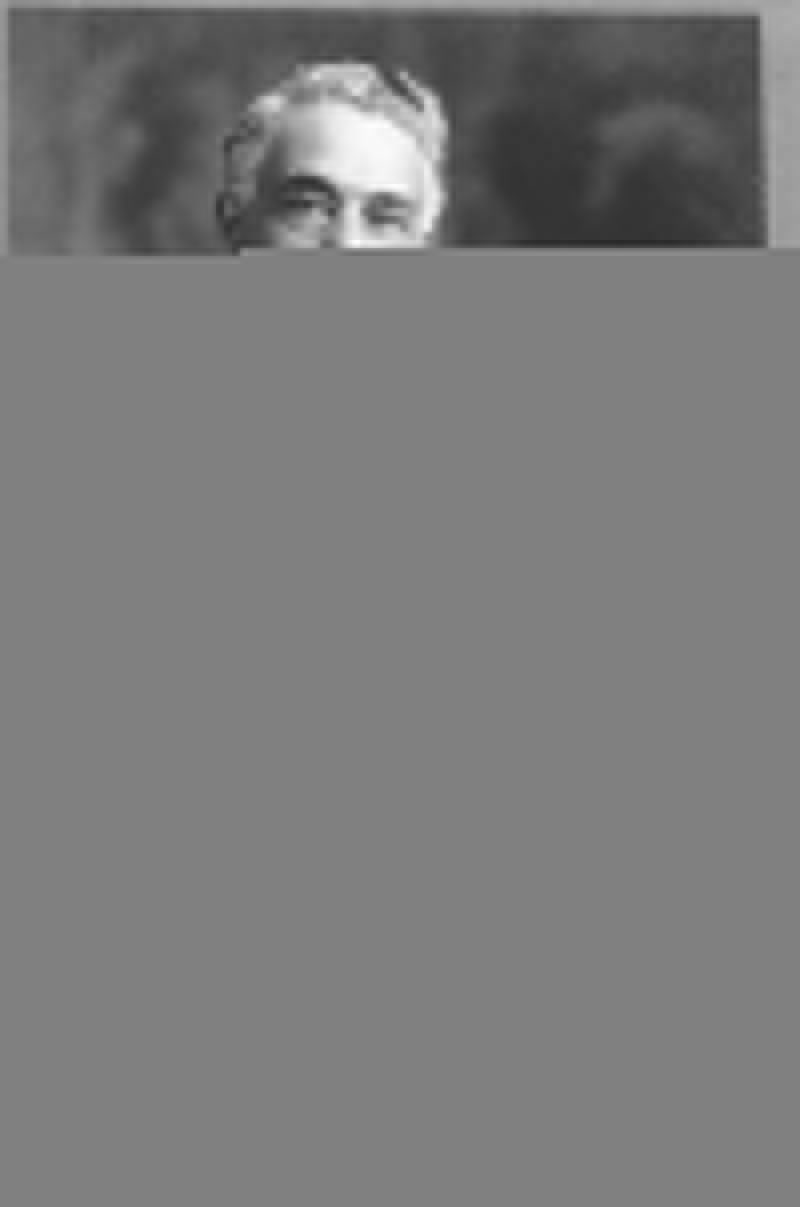 In the latest round of charter-school proposals facing Metro Nashville, which made news last week, one detail attracted surprisingly little notice. The nonprofit Martha O'Bryan Center, which offers a variety of services to low-income families and children as a way out of poverty, announced its intent to take over Napier Elementary School, located near the J.C. Napier Homes public housing project off Murfreesboro Road. If awarded the charter, it would change the school's name — to Southside Community School.
The change is motivated no doubt by the best of intentions. But if the idea was to remove any association with the name on the nearby projects, the irony behind it is cruel. By removing the name attached to the building, renaming the school would accomplish something racists have tried throughout the city's history: to diminish and subvert the efforts of a family who worked to better Nashville — especially through education — for its black citizens.
Those efforts began with a man whose history should be better known. We likely wouldn't know as much about him as we do if not for the three city-changing sons who bore his name: Napier.
Appreciate the dilemma that black leaders faced at the end of the Civil War. Black people were free. At least in theory, they now had access to the same opportunities as white people: schooling, jobs, marriage. Black men could vote, same as white men. They could shape the direction of the country, same as white men. And since Confederate whites had been disenfranchised in the war's aftermath, as the U.S. government sought to reconstruct the South, they had real chances to secure local leadership positions, to run for office — even to serve in the federal government.
The problem, of course, was that the South (and frankly, much of white America) had worked mightily to discourage those ambitions. Most black people in the U.S. in the mid-1800s had been slaves. It had been illegal for them to learn to read and write, dangerous for them to show too much initiative or leadership. So where were the men who were going to fill these positions?
That was the situation confronting John Mercer Langston — the famed abolitionist and civil rights advocate, and the great-uncle of Langston Hughes — when he came to Nashville before the war seeking the South's first wave of black leaders. He found the men he needed in three brothers: James Carroll (J.C.) Napier, Elias Watkins Napier and Henry Alonzo (sometimes just called Alonzo) Napier. The families impressed each other so much that J.C. Napier married Langston's daughter, while his sister, Ida Napier, married Langston's son.
The Napiers were extraordinary. Even as the post-war promise of opportunity and equality dimmed — first as the country abandoned Reconstruction, then during the rise of Jim Crow — the Napiers proved to have the character and drive Langston knew the country needed. Elias followed in his father's footsteps and owned his own business: a livery stable. Henry Alonzo was the second black man to be admitted to West Point. He went on to become a brilliant teacher.
And J.C. Napier — how to concisely sum up what he meant to the city and the country? He served on the executive board of the Tennessee Republican Party. He was one of the first black Tennesseans with a formal law degree. He served on Nashville's city council, and in the 1880s he led protests to force Nashville to hire black teachers. He was one of the businessmen who started the One Cent Savings and Trust Bank, now Citizens Savings Bank. He organized the Nashville streetcar boycotts and founded a streetcar company that would serve black citizens.
And those were just his local accomplishments. As a young man, he worked as a claims clerk in the Freedman's Bureau in Washington, D.C. He worked with Frederick Douglass to try to get federal support for African-American schools. He worked closely with Booker T. Washington to try to find common ground with white Americans, and closely with Washington to boycott when whites refused to concede that there was any common ground. He was Registry of the Treasury under Taft.
Perhaps most importantly, for the sake of generations to come, he was a champion of higher education in Nashville, famous for his support of Fisk, TSU, Meharry and the now-defunct Walden. On the day of his funeral, Fisk, TSU and Nashville's public schools all canceled class in his honor.
Of the three Napier sons, much is known. But why were the Napiers ready when the nation needed them?
The answer to that question lies with their father, William Carroll Napier, a man whose life was an investment in a future he would never see.
William Napier came into the world on Sept. 24, 1824, a mixed-race child born to one of Nashville's oldest and wealthiest white families. His father, Elias Napier, owned three furnaces, and the family operated a string of furnaces and mines stretching from Charlotte, Tenn. (named for Elias' aunt's mother, Charlotte Robertson, one of the founders of Nashville) to the town of Napier. William's mother, Judah, was a black slave owned by Elias, a situation hardly uncommon in the slavery era.
Elias' treatment of William is another story. Not only did he name his son in a way that instantly identified him as a family member — there were five or six other Williams just among his first cousins — he seems to have raised him in similar fashion. William often accompanied his father into town on business. When he got older, he conducted his father's business on his own.
That just wasn't done, unless you had as much money and power as Elias Napier. We're used to arguments over federal versus state control, and we expect to find slavers on the side of states' rights. But families such as the Napiers — and the Macons and the Franklins like them — believed neither in the primacy of the state or of the federal government. What's more, their wealth insulated them from the scorn of their neighbors. Think of it as a kind of proto-libertarianism: "I do what I want. I'm a free man."
Elias Napier taught all his children by example that free men get to do whatever they want. William Napier, born into slavery to a slave mother, learned from his father that a free man has the gift of free will.
And when Elias died in 1848, in his will he set William free.
Thus William, his mother Judah, his three brothers, and his sister and her five children left the Napier home with half the household furniture, a large supply of food, and a child Elias gave Judah to raise. They moved into the old farmhouse Elias had owned on Richland Creek, and under Tennessee law they had a year's time to leave the state or give up their freedom.
They did. They settled in Ohio just outside of Cincinnati, where they could legally read and write and go to school. Where they could legally get married when the time came, and where they could work and keep the money that they earned. Where no man could rip a woman's child out of her arms and send him off to be raised by another.
By this point, William had a wife, Jane Watkins, a slave on the Watkins Plantation out along Charlotte Pike. They were married on the farm in a slave marriage, and in another quirk that goes against the grain of the times, the Watkinses appear to have recognized the marriage of a free man and one of their slaves. (They would not be married for real until 1861.) He went back to Ohio with the rest of his family, however, and they lived apart.
In 1850, however, according to the state census, William returned to Nashville. No doubt he came back in part to be with his wife. But that doesn't completely explain why he stayed. He stayed because he was a free man, and a free man had the right to live where he wanted. He wanted to be here.
Pause, for a moment, to consider the guts this position took. William Napier came back to a state where he couldn't live legally. He raised five children as free, even though he couldn't be certain the state would respect that assertion.
Above all, William and Jane were committed to the education of their children, and they helped set up at least two schools black children could attend. This was also illegal, and on this occasion white Nashville was not so forgiving. White vigilantes rioted against one school in 1856 and burned down another in 1858, though the schoolmaster escaped the fate of Alphonso Sumner, who founded the first black school in Nashville — and was publicly horse-whipped by angry whites for this affront.
William, Jane and their children escaped to Ohio and continued their educations undaunted until they could return. Once back in Nashville, William found work as a hack, and eventually he made enough money to open his own livery stable. He frequently drove for Dr. John Lindsley, head of the medical school at the University of Nashville.
In 1862, the city was gripped with panicked confusion as the Union army approached and Confederates and Confederate sympathizers fled. In the midst of the chaos, William transported patients to safety for Dr. Lindsley. On Feb. 23, 1862, Nashville Mayor Richard Cheatham sent word for William to drive him to the river. Dr. Lindsley insisted he needed William at the hospital. It fell to William's oldest son, J.C., to drive the mayor to the banks of the Cumberland — allowing the city's leader to cross over and surrender Nashville to the advancing U.S. troops.
William's displays of bravery continued throughout the war. In his essay "James Carroll Napier (1845-1940): From Plantation to the City," Bobby L. Lovett writes, "In November 1862 the Union post commander twice used William C. Napier as a spy to go to Murfreesboro and reconnoiter the Confederate army. William Carroll also was employed to secretly count the Confederate troops camped along the Harpeth River."
On its face, this is — for lack of a better term — genuinely badass. But consider this: Nashville at the start of the war had a population of roughly 20,000 people, and William Napier had a reputation as an advocate for black Nashvillians. A lot of people knew him. And because he worked as a hack, a lot more people would have recognized his face. In addition, his white cousin, Thomas Alonzo Napier, rode with Nathan Bedford Forrest, who was known to be somewhere nearby.
So William Napier wasn't just sneaking among strangers, at risk of being discovered. He was at tremendous risk of being recognized.
This is the striking thing about the accounts we can find of William Napier's deeds. He was constantly risking his well-being, his life, for a better world he wouldn't see. He was willing to break the law — and risk a whipping, or worse — so that his and other black children could go to school. He risked life and limb to help transport patients during a war. He and the men who dispatched him to spy fully understood that his reconnaissance missions could result in his death.
And what did he get for it? He was chased out of town, forced to abandon his school to mobs, pelted with slurs, sent to what must have seemed certain doom. He lived a long time. He was 71 when he died in 1895. And he didn't live long enough to see a guaranteed education for all of Nashville's children. He didn't live long enough to see his sons and daughters, even with the remarkable opportunities they had, enjoy the same rights as white people.
Even his sons, who did so much to realize the goals William began, never got to see the full fruition of the family's work. And today, the items the city has named in their memory scarcely honor their legacy. The Napier Homes embody precisely the kind of poverty the Napiers worked for generations to liberate themselves and others from. As for Napier Park, naming a tiny half-block area after the man who helped fund the huge, elaborate and beautiful Greenwood Park, the city's first park for black citizens, is an insult.
When you look around town and see the disparity in school quality, the way poverty thrives in certain neighborhoods and not in others, and the still-sorry lack of representative numbers of black people in positions of power in our government and businesses, you have to wonder if any of us will live long enough to see in reality the Nashville the Napiers worked to build. A true honor to their memory, then, would not be removing their name from Napier Elementary. It would be keeping the name, and building a school that's worthy of it.
---
Places Bearing the Napier Name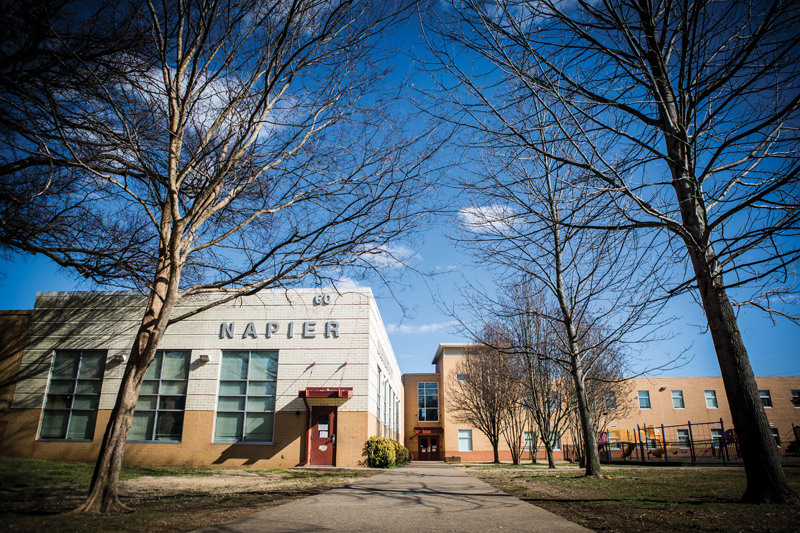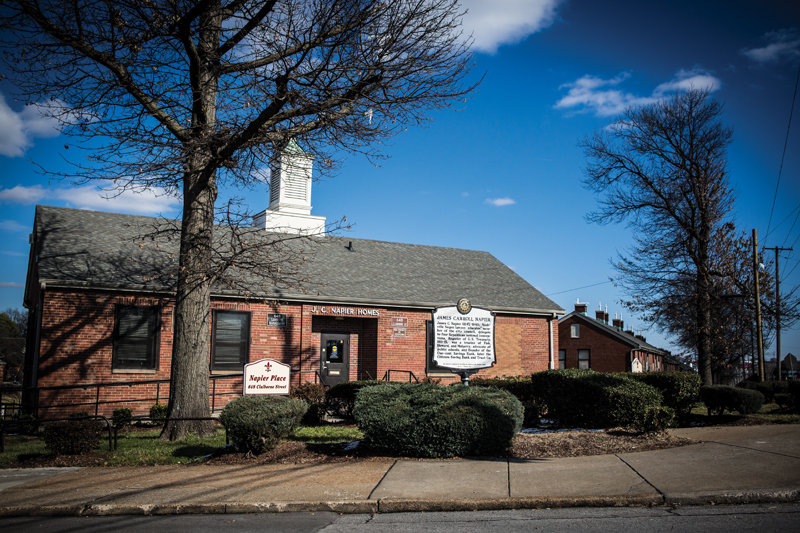 Email editor@nashvillescene.com