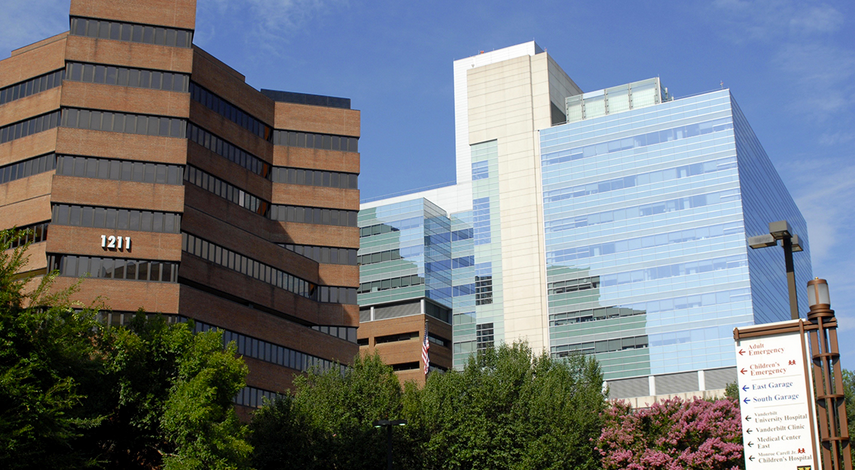 Thursday morning, Vanderbilt University Medical Center announced that its hospitals have begun postponing inpatient surgeries due to the dramatic increase in patients hospitalized for COVID-19, a seasonal rise in trauma cases, and a record total of admissions of "regular" pediatric and respiratory viral illnesses.
"We have no choice," says Seth Karp, chair of the surgical sciences department at VUMC. "Our hospitals are completely overrun."
Operations that can safely be postponed for two weeks will be rescheduled. While the hospitals are not overwhelmed solely because of COVID patients, Karp says the pandemic is adding preventable pressure to a season that historically has a high volume of hospitalizations.
"We expect to see a surge in trauma cases and respiratory viruses like RSV and the flu this time of year," Karp says. "We know how to treat those patients. What we don't expect is this drastic increase in COVID-19 hospitalizations. We don't know enough about the Delta variant to efficiently and effectively treat patients."
Less than four weeks ago, VUMC's seven-hospital medical system was caring for 10 patients admitted for COVID. Today, largely due to the Delta variant, there are 83 inpatients battling the virus in the system's hospitals.
"It is very clear that the Delta variant is spreading more aggressively than the original strain," says Karp.
Unlike last year, when the majority of VUMC's COVID patients were elderly, now they are of all ages. The overall severity of their illness has increased, causing longer lengths of stay and more frequent use of ventilators. Karp says if the Delta variant continues to spread at its current rate, in two weeks, VUMC hospitals will have no choice but to postpone surgeries that would cause significant harm and risks to patients.
Karp says what is a choice is getting the vaccine.
"This pandemic is a choice right now. Nearly all of the patients we are treating right now for COVID-19 have not been vaccinated. People who have been vaccinated are not being hospitalized."
Karp says Gov. Bill Lee should implement a statewide mask mandate to help control the spread of the Delta variant, and he believes that if everyone who could receive a vaccine did, the pandemic would be over in a month. Based on current hospitalization trends, hospitals' general capacities would be stretched even for people who get in a car accident or have a heart attack.
"We won't be able to treat them because we are so overwhelmed," he says. "We simply won't have the space or the staff."