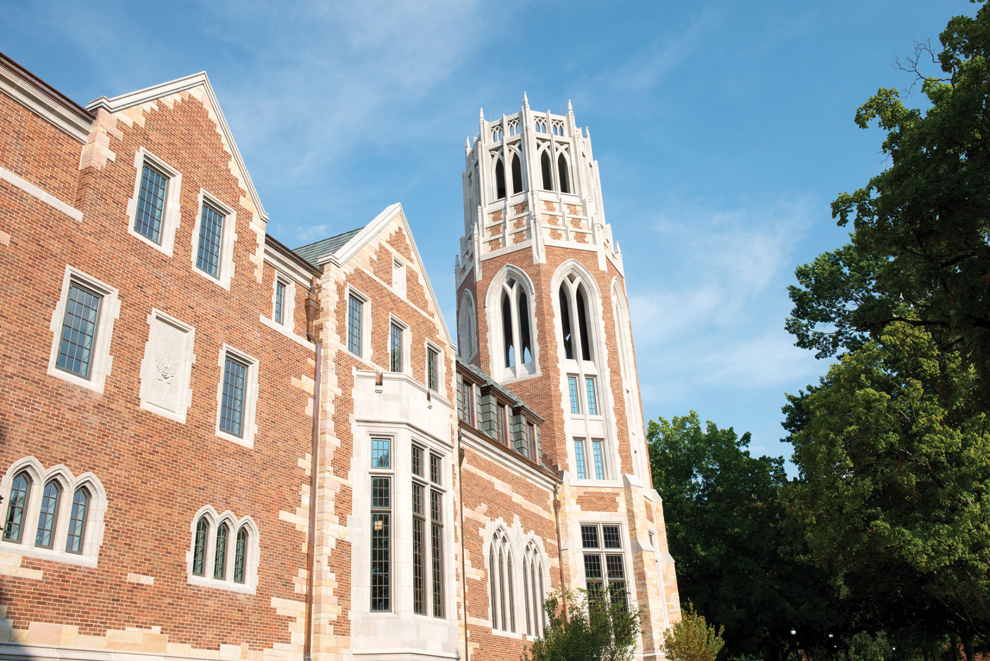 A transgender woman filed suit in September against Vanderbilt University alleging she faced "continuous" and "egregious" discrimination from co-workers and superiors at the university. 
The allegations are detailed in a thorough story by the school's student newspaper, the Vanderbilt Hustler, which notes that Olivia Hill was the first person to transition while employed by the university. Hill, a Navy veteran, spent 25 years working at the Vanderbilt Power Plant.
Quoting from the complaint, the Hustler reports some of the alleged mistreatment Hill faced at work:
Per the lawsuit, Petty and other co-workers also allegedly refused to use Hill's correct pronouns and name, calling her "sir" and by her deadname. It states that he criticized her appearance and asked intrusive questions regarding her hygiene. The lawsuit further details alleged harassment that Hill experienced.

"Ms. Hill was accosted at work by a salesman who pulled her close to him, looked down her shirt at her breasts and said, 'you have pretty eyes,'" the lawsuit reads. "One of them [her co-workers] asked her if she was a virgin and whether he could be the first to 'fuck her' and 'be the first to use her new vagina.'"
The paper reports that Hill filed a complaint with the university's Equal Employment Opportunity Office in December 2019. She has been on administrative leave ever since. 
"Being recognized and accepted for who we are is essential to Vanderbilt's teaching and learning mission," the university said in a statement responding to the lawsuit. "We take complaints to the university seriously as we continue to move forward in our commitment to foster an inclusive community. As a rule we generally do not discuss details of employment or pending legal matters in order to protect the privacy of the individuals involved."
Hill tells the Hustler that Vanderbilt's policies would be good if they only followed them. 
"If they [Vanderbilt] only did what they said they would do and nothing else, they would be leaps and bounds ahead of other people and other companies," she tells the paper. "Vanderbilt's got some really great policies, but they talk the talk and don't walk the walk."
Hill is represented by civil rights attorney Abby Rubenfeld. You can read the full complaint here: