The Metro Nashville Public School board announced a universal mask mandate for the 2021-2022 school year in a special meeting on Thursday. The announcement comes a day after Mayor Cooper reinstated a mask mandate for all Metro government buildings. Following Cooper's announcement, director of schools Adrienne Battle also released a statement in support of a mask mandate in schools.
"Consistent with Mayor Cooper's Executive Order 21, I move that MNPS adopt a universal mask policy," said Vice Chair Rachael Anne Elrod at Thursday's meeting, "and that all persons indoors and on MNPS buses be required to wear a cloth face covering or mask, effective Friday, Aug. 6, 2021. The director of schools is given discretion to design and implement alternatives to this directive, in order to appropriately meet the needs of MNPS students, employees or members of the public, while providing reasonable access to educational services and government facilities and services. The board will reassess this mask requirement, under our given authority and with guidance from the health department, when all Metro government-issued mask requirements end."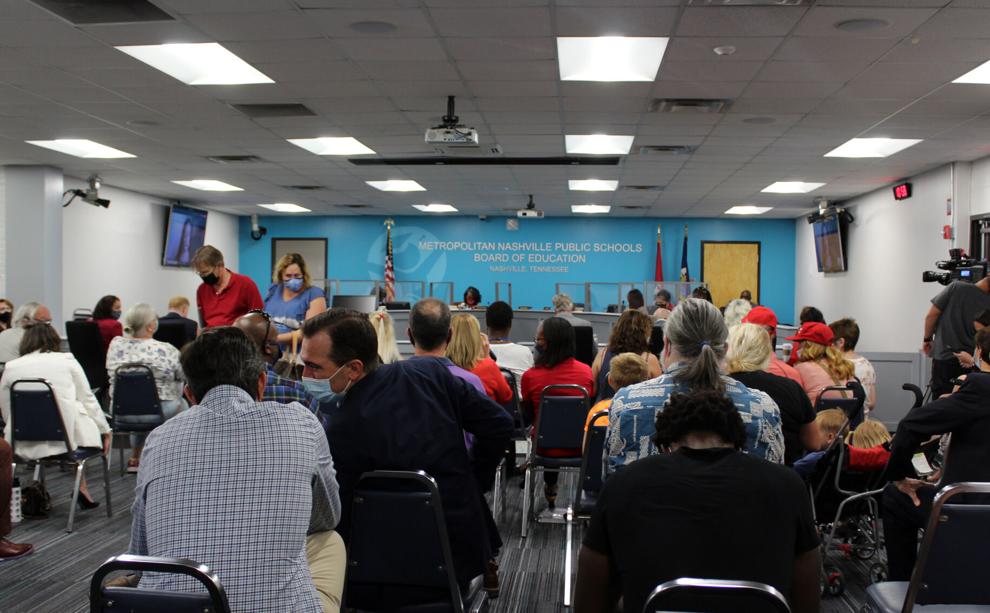 The motion passed 8-1. Board member Fran Bush was the only vote against. 
"I am not voting in favor of a mask mandate because we shouldn't even be trying to do a mask mandate," said Bush. "This city is open, city-wide, no city-wide mandate. There is no data to support any of this right now. There's no state mandate, mask mandate. So why are we doing this to our children? Why are we doing this to our families when everyone has choice?"
In a press conference on Monday, state House Speaker Cameron Sexton said he hoped that "school systems do not require a mask mandate for those students." If districts were to impose a mask mandate, Sexton said, he would "ask the governor for a special session," even as Senate Speaker Randy McNally said the decision on masking should be left up to local districts.
Davidson County schools are scheduled to start on Tuesday, Aug. 10.