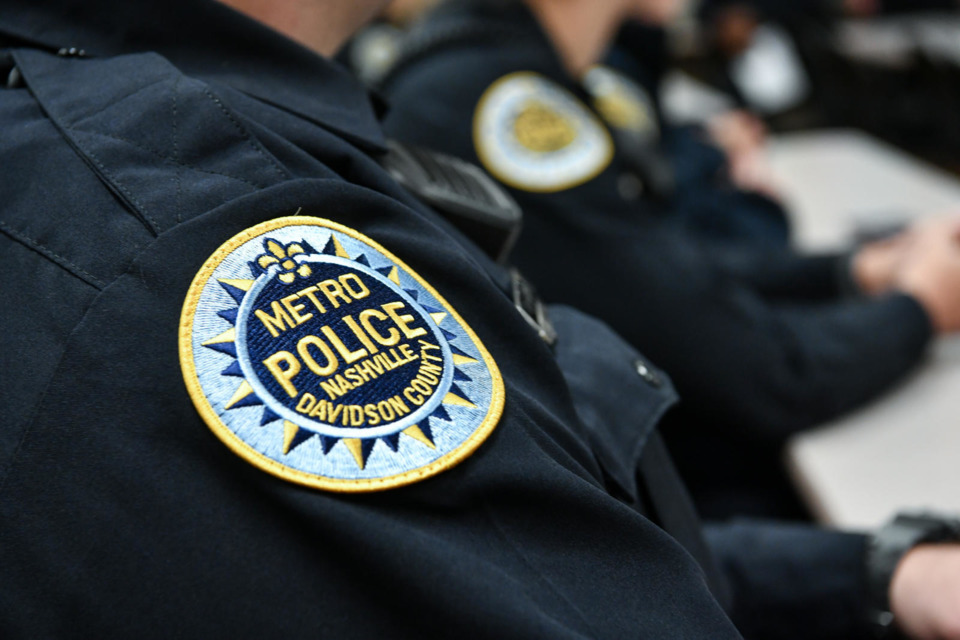 Sekou Franklin is associate professor of political science at Middle Tennessee State University and is a resident of North Nashville. He served as president of the National Conference of Black Political Scientists from 2019 to 2021.
---
The selection of John Drake as Nashville's police chief — the second African American to hold the position — along with Mayor John Cooper's Policing Policy Commission were supposed to represent a culture shift in the city's policing. Drake replaced Chief Steve Anderson, who retired after years of criticism for slow-walking police reforms and responding poorly to police killings of Blacks. Cooper's police commission was established to "begin a community-wide process of reimagining how Nashville can build trust and enhance community safety" in response to the wave of summer protests.
Some observers gave Cooper high marks for hiring Drake and creating the police commission. Drake immediately set up the Community Field Intelligence Team to stem the tide of violent crime and created the Office of Alternative Policing Strategies to reach at-risk youth.
Despite Drake's and Cooper's efforts, MNPD lags in accountability and seems no more committed to implementing meaningful changes than it was under the Anderson regime. Controversies over multiple police shootings in the past two months, along with Drake's fumbling around the Christmas Day bombing, suggest that the culture shift that Cooper insisted upon is still a pipe dream.
Drake's inadequate response to the organization Silent No Longer's charges of toxic sexism in MNDP also foreshadowed a culture unyielding to reforms. The group gathered several dozen accounts of gender-based workplace harassment and retaliation and at least one allegation of sexual assault. But the MNPD has yet to implement the comprehensive policy changes recommended by the group.
Another mistake by Drake was his decision to retain Kathy Morante, an acolyte of Anderson, as the director of the Office of Professional Accountability, MNPD's version of an internal affairs division. In her previous position with the district attorney's office, Morante was reprimanded for withholding evidence in a criminal investigation that led to a 19-year prison sentence for a 16-year-old. (She claimed it was an honest mistake and apologized for it.)
Drake's biggest mistake was not replacing Don Aaron as MNPD's public affairs manager and chief spokesperson. Aaron has been inconsistent and unreliable in his treatment of police misconduct allegations and shootings. His scripting of the March 12 shootout between Officer Josh Baker and Nika Nicole Holbert was painful to watch. Holbert was shot and killed in the encounter. Although we will never know, it is possible that she frantically evaded the officer after mistaking the officer's stun gun for a real one.
In MNPD's video edit of the shooting, Aaron played executive producer and screenwriter, delivering the prologue and epilogue. In doing so, he explained away Black life to preempt public outrage and sway the public that her killing was justifiable. Yet the video also exposed MNPD's failed de-escalation policy — a policy that was supposed to be the centerpiece of new reforms.
Aaron has routinely misfired when it comes to mediating disputes with Black activists and civil rights groups. He dismissed grassroots organizers in 2015 who resisted Mayor Karl Dean's efforts to put the police headquarters on Jefferson Street in North Nashville. A year later, he disputed the findings of Gideon's Army 2016 "Driving While Black" report, which found widespread racial profiling in MNPD traffic stops. 
In reality, Aaron garnered too much power during the Anderson years. Now that Anderson is gone, his outsized personality overwhelms the public with one-sided scripts of police-community interactions and makes Drake seem like a bystander in his own department.
The worst display by Aaron was his scripting of Officer Joshua Lippert's killing of Jocques Clemmons on Feb. 10, 2017, in East Nashville's Cayce Homes. Aaron initially said that the two men were involved in a "confrontation" and "scuffles" in a press advisory circulated the night of the shooting. He retracted the statement several days later after a new video of the incident revealed that Clemmons attempted to run around — not physically confront — Lippert. According to the Tennessee Bureau of Investigation, MNPD failed to interview the passenger who departed the vehicle driven by Clemmons until a month after the shooting. Another witness told the TBI that he heard Lippert utter a racial slur after shooting him. The witness claimed that others videotaped the aftermath of the shooting, which may have determined the accuracy of Lippert's statement.
Despite these inconsistencies, Aaron and MNPD worked overtime to convince the public that Clemmons was a victim of a justifiable shooting. Meanwhile, TBI Deputy Director John Locke wrote Anderson on March 14 and 20, 2017, expressing concern that his agency was unable to conduct an independent investigation of the incident concerning MNPD's irregular actions. In the end, District Attorney Glenn Funk decided against a murder indictment of Lippert. Aaron is not solely responsible for this decision, but he played a part in the outcome — his actions shaped the public narrative before TBI was done with its investigation. 
After years of protests and multiple police shootings, no serious grassroots organizer working in heavily policed communities believes that MNPD can build the kind of trust Cooper referenced in his announcement of the police commission. To do so requires transparency, accountability and most importantly, the recognition that racism and toxic masculinity are in the bloodstream of MNPD's culture. It also requires ridding MNPD of Aaron, Morante and others whose actions have disadvantaged racial justice advocates and the Black communities that they claim to protect.