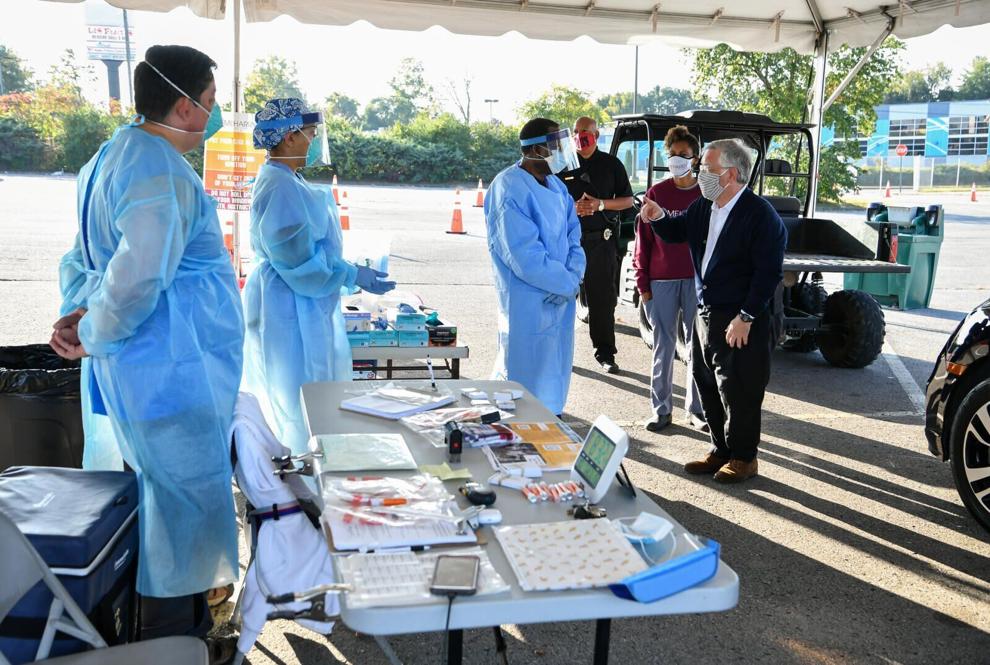 The Nashville Office of Emergency Management announced Thursday that it will cease operations at its Murfreesboro Pike COVID-19 testing and vaccination center on June 30. 
The site, operated by Meharry Medical College at a former Kmart, is the longest-operating drive-thru testing and vaccination site in Nashville, according to a press release. It began operations on March 30, 2020. 
Since its inception, the site has provided more than 100,000 combined tests and vaccinations, including more than 13,000 COVID-19 vaccinations since April 2021. 
"Our team is monitoring COVID-19's presence in the community and remains ready to increase testing and vaccinations if the need arises," says Dr. Gill Wright III, director of health at the Metro Public Health Department. "Testing and vaccination services are widely available in pharmacies, urgent care practices and physician's offices across Nashville. Through these offerings and our Strike Team's numerous community-based pop-up clinic events, we are confident the community's current needs for testing and vaccinations will continue to be met."
Earlier this month, local health officials recommended that people in Nashville wear masks in public indoor spaces again as the city's COVID-19 levels breached the Centers for Disease Control and Prevention's "high" designation.
This article first ran via our sister publication, the Nashville Post.