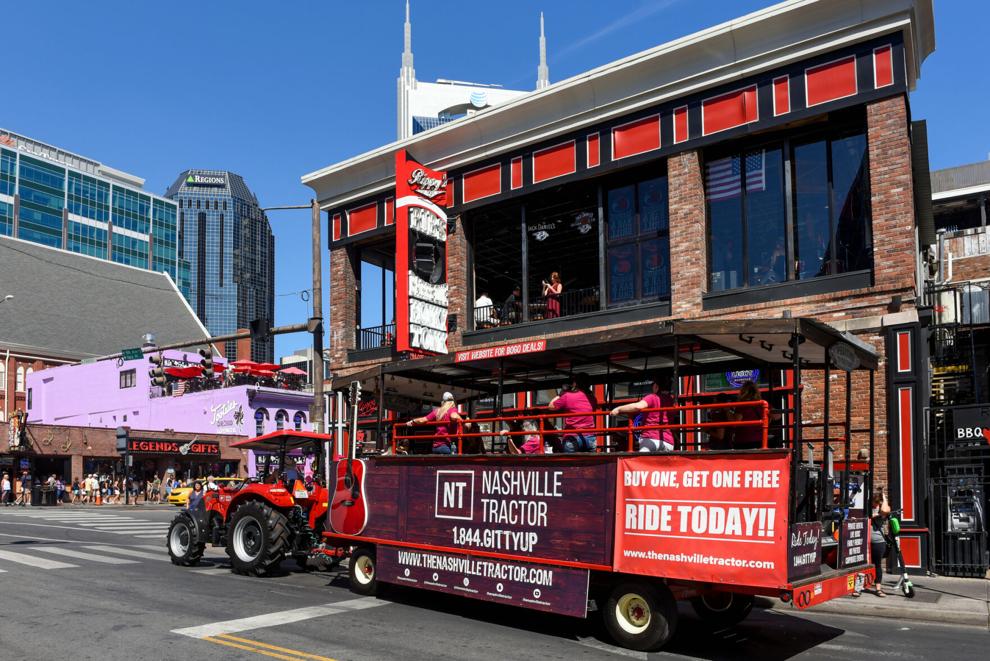 The Metro Council on Tuesday night overwhelmingly approved a bill bringing the array of party vehicles on Nashville's downtown streets under the jurisdiction of the Transportation Licensing Commission, aiming to regulate the growing and rowdy armada of so-called transpotainment. The bill also bans alcohol on the vehicles, a provision that, if left as is, could effectively be a death blow for the industry. 
The bill's passage was expected, and it was approved by a vote of 33 to 3. Its lead sponsor, downtown Councilmember Freddie O'Connell, offered an amended version of the bill with compromise language that he described as a "good-faith effort to absorb some industry concerns," but it was blocked from consideration when two other councilmembers objected. The bill was amended to reduce the insurance requirement for transpotainment operators that had been set in the original version of the legislation. 
O'Connell emphasized that he hopes to follow up with more legislation that would allow alcohol use on the vehicles in some way.
"We are waiting on some analysis from Metro Legal to pursue a potential permitting process for 'bring your own' and possibly something equivalent to or akin to a mobile catering permit that could allow point-of-sale, and something that moves to a level but regulated landscape for all of these vehicles," O'Connell said.
The alcohol ban in the bill the council passed would go into effect in December. Most of the other regulations would not be in effect until next year. 
Although the bill did have overwhelming support, there were objections even from some of its co-sponsors. 
At-Large Councilmember Bob Mendes, a co-sponsor of the bill who voted for it, told the council he spends "more waking hours" in the middle of transpotainment while at his downtown law office than he does in his home. Regulation is needed, he said. But he did have some issues with the bill and the process leading up to it.
"I am, on the downside, a little disappointed at what feels like the opaqueness of the negotiations that have [gone on] so far," Medes said. "Unlike a lot of the big things we've done in recent years, this feels like it's essentially been one or two council people, every lobbyist in town, the major downtown organizations, and the rest of us are sort of along for the ride where due to public pressure we have to vote for it even though there's the known flaws and shortcomings that Councilman O'Connell described."
Mendes added: "The alcohol sales being stopped fully is meant to be, frankly, a punch in the face to the industry to get their attention and ... what I hope we see for round two is a more widespread conversation. At least for me personally — and remember, I listen to this all week, especially the end of the week once tourists come to town — but if we don't come up promptly, all the parties who have hired all the lawyers and all the lobbyists, figure out a way to find an avenue to allow alcohol on these vehicles then we're really more killing an industry than we are regulating."
Councilmember Zach Young was also a co-sponsor of the legislation and said regulation was needed but ended up voting against the bill. 
"I'm very disgusted by the [Nashville Convention & Visitors Corp] at ram-rodding through legislation to essentially kill an industry that, though it might not be the most popular one, plays an important role, I think, by providing a safe way for some folks to enjoy our city," Young said. 
In comments to the Scene ahead of the vote, attorney Jamie Hollin who had been lobbying on behalf of an organization representing transpotainment operators, suggested that a legal fight over the new regulations could be coming.