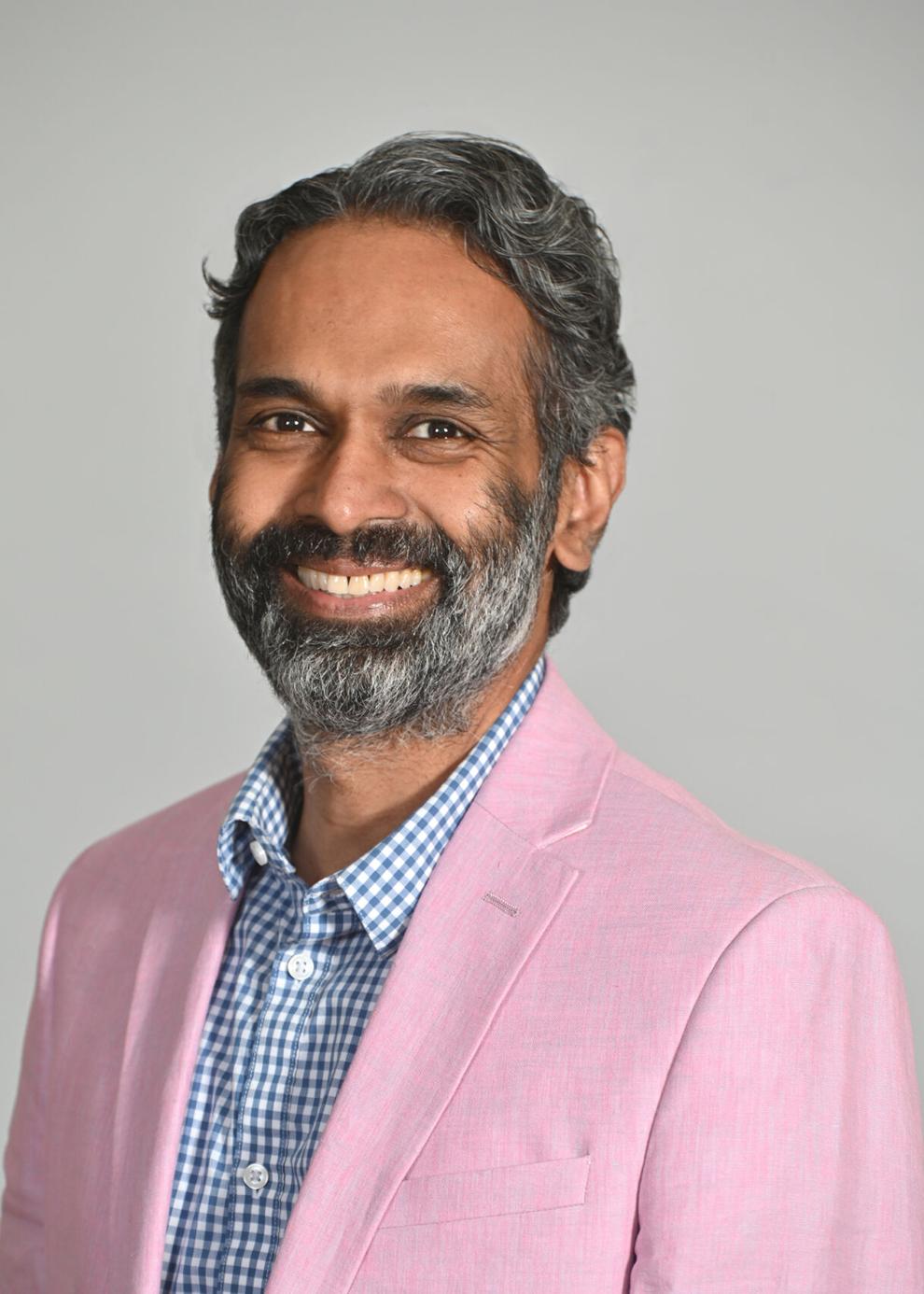 Metro Arts Commission on Thursday announced the appointment of Daniel Phoenix Singh, the agency's new executive director. Singh is the founder of Washington, D.C.'s Dakshina/Daniel Phoenix Singh Dance Company, which performs and presents Indian dance forms as well as modern dance. The Dakshina website says Singh's "identities lie at the intersection of his queer, South Asian, immigrant, artist and advocate roles in the various communities he inhabits."
Singh worked at the Association of American Colleges and Universities for 20 years and was one of the founding staff members of that organization's Campus Diversity Initiative. He is a member of the Queer South Asian National Network and has a background in LGBTQ organization and coalition building. His work in municipal leadership includes serving as director of the McLean Community Center in Fairfax County, Va., and the Division Chief for Tourism and Cultural Arts at Baltimore County in Maryland. According to the Metro Arts release, he recently served on the board of Maryland Citizens for the Arts, an advocacy arm for Maryland State Arts Council.
"Singh brings an interdisciplinary perspective and a systems-level approach to arts leadership," says Metro Arts Commission chair Matia Powell in the release. "One of his many strengths is his ability to engage diverse communities and operationalize equity-centered practices and processes, particularly in the government sector. Singh is also a passionate arts advocate who envisions innovative partnerships in education, social justice, technology and other fields to address system-level inequities." 
Singh succeeds director Caroline Vincent, who resigned in April amid accusations of racial bias and creating a toxic work environment. Reports by Metro Human Resources about these allegations found "no violation by leadership of any rules, policies, or laws," and the board of commissioners issued recommendations for addressing the allegations. Vincent joined the agency's staff in 2011 and became acting executive director in 2018, succeeding Jen Cole. In June, under the leadership of finance and operations director Ian Myers, strategic funding and initiatives manager Janine Christiano was terminated. Christiano had previously filed a complaint about Vincent.
In a 2011 interview on the NPR show Tell Me More, Singh describes his childhood in Chennai, India, where he was influenced by Bollywood and Tamil films. "But growing up in India," he said, "we were from a lower-middle-class family and [my] parents were struggling to get us into a private school. Education was the focus, arts were the luxury that you kind of can't afford, and so I never had a chance to study dance." When attending college for computer science in the U.S., he saw his first live performance of traditional Indian dance and began training. 
According to the release, Singh's vision for Metro Arts includes "providing a mirror and tool for a powerful re-imagining of our lives and our society through the arts."
"The arts are the nexus of critical interrogation," he says, "a sanctuary for those on the margins, and a repository for the emotional energy of our complicated times. Together, we can leverage the collective power of the arts ecosystem as a catalyst for change."