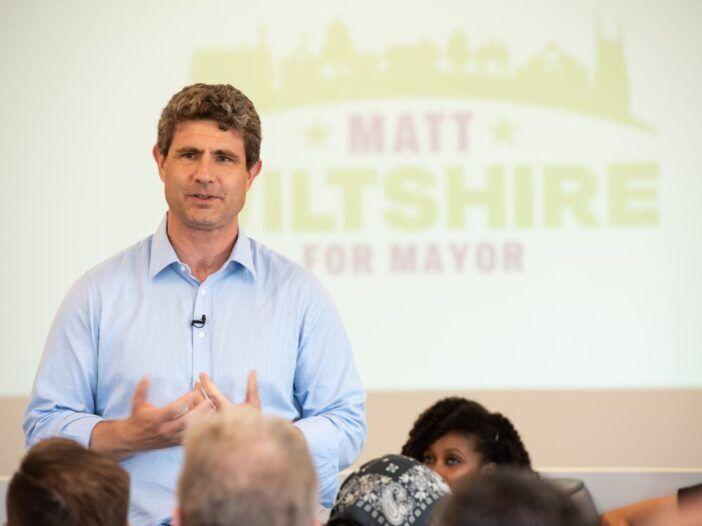 Matt Wiltshire, a longtime Metro official, made his run for mayor official Wednesday morning.
Wiltshire stepped down from his position as chief strategy officer at the Metropolitan Development and Housing Agency earlier this year as he discussed a possible bid for mayor in 2023. Previously, he was director of the Mayor's Office of Economic and Community Development for eight years under then-Mayors Karl Dean, Megan Barry and David Briley.
"I deeply understand the challenges that we are facing as a city," Wiltshire says in a release. "I grew up here in Nashville and attended Metro Nashville Public Schools. My wife and I have dropped off our six kids at some of those same schools. I have worked for the past few years on building more affordable housing in Nashville through public-private partnerships and on transforming areas of concentrated poverty into thriving mixed-income neighborhoods that improve the safety and quality of life for residents and neighbors."
Wiltshire, who spent 15 years in investment banking before working with Metro, joins Metro Councilmember Freddie O'Connell in the race. Though Mayor John Cooper has made quiet moves toward a reelection bid, he has not formally launched one. Nonprofit executive Hal Cato has said he could join the race later this summer, as others continue to make moves toward a possible run.