Elmington Capital Group has paid $2 million for a West Nashville fast-food building — the second and final puzzle piece needed for the locally based development company to eventually reimagine the site best known for venerable retail business The Great Escape.
The 0.88-acre property offers an address of 5320 Charlotte Ave. and is home to a Burger King. ECG already owned the adjacent 5330 Charlotte Ave., for which it paid $17 million in December 2021 (read here). That 8.3-acre property offers a suburban retail strip center once anchored by a Goodwill and still home to The Great Escape, which sells used CDs, vinyl albums, DVDs and books.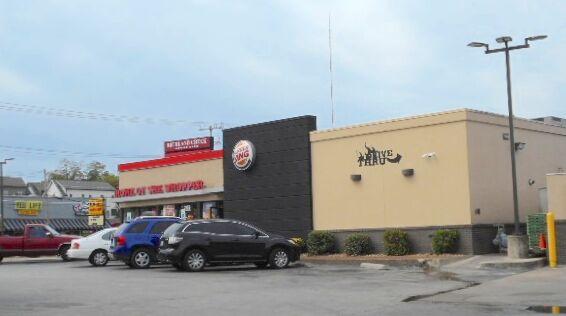 The seller of 5320 Charlotte Ave. seemingly was an individual, details about whom the Scene could not determine. The person's apparent deceased relatives purchased the Sylvan Park property in 1941 for $1,200, according to Metro records.
Cary Rosenblum, ECG chief executive offer, declined to disclose lease terms of the current tenants at 5330 Charlotte Ave. — which include Pep Boys, Melissa's Sir Pizza and China Buffet, among others. He also did not note when (or if) ECG might raze the site's existing buildings so as to reinvent the surface parking lot-heavy property with an urban development. The company is known for multiple real estate holdings in Nashville and has undertaken the development of a handful of sites with mixed-use buildings offering urban form and function.
"We are still evaluating the best way to move forward with repositioning or redeveloping the property," Rosenblum says in an email to the Scene.
The Great Escape began operations on Broadway in 1977. The Midtown location closed in 2010 (read more here) after having opened at its current Charlotte Avenue space in 2009. The Great Escape also operates locations in Bowling Green, Louisville, Madison and Murfreesboro. Founder Gary Walker died in 2020 at age 87.
This article originally appeared in our sister publication, the Nashville Post.