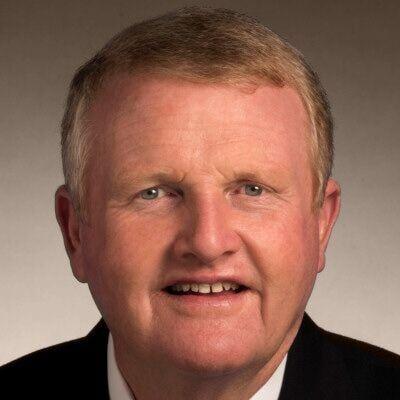 Black lawmakers in Tennessee are calling for Rep. Paul Sherrell (R-Sparta) to be removed from legislative committees or resign after he espoused support for "hanging by a tree" as an alternative execution method in the state.
Sherrell made the statement during a Tuesday committee debate over a bill that would add firing squads to the state's execution arsenal. Black lawmakers and advocacy groups point out that Sherrell's language evoked Tennessee's long history of racist violence and lynchings.
Later, Sherrell said he had used "very poor judgment" and described his statement as "exaggerated comments ... intended to convey my belief that for the cruelest and most heinous crimes, a just society requires the death penalty in kind."
On the House floor Thursday and in a later press conference, Black members of the legislature called for discipline or Sherrell's resignation.
There were 233 reported lynchings in Tennessee between 1877 and 1950, according to the Equal Justice Initiative, including six in Davidson County.