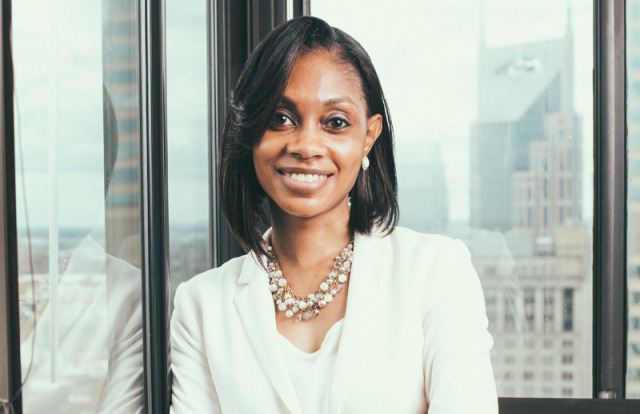 Former public defender Keeda Haynes' bid to unseat longtime Democratic Rep. Jim Cooper was always considered a longshot.
She hoped to channel the energy evidenced by progressive congressional challengers around the country like Alexandria Ocasio-Cortez, Jamaal Bowman and, just two days before her own primary election, Cori Bush. And to an extent, Haynes did.
Though she fell short last week, Haynes considers the nearly 40 percent of the vote she captured against the 15-term incumbent Cooper a win.
"We did something that nobody ever thought could be done," Haynes says. "We ran against a 30-year incumbent and gave him a run for his money. Jim Cooper was having to campaign, he was having to spend his money. These are things he's never had to do. That's a win for us."
Jjust days after the primary election, Haynes is looking ahead to 2022. She hasn't committed to running for the congressional seat again, but she is thinking about it.
The conversations about 2022 center on a couple of outstanding questions: whether the state legislature will dramatically alter the makeup of the district during impending redistricting, and whether Cooper will run for re-election again.
"I am having conversations with people about what a run in 2022 looks like," Haynes says. "The door is not closed."
If Cooper does decide to hang it up after 16 terms in Congress, the Democratic primary race to succeed him could attract several candidates, ambitious Democrats drawn to the rarely open position that is among the most prominent in the state comfortably held by Democrats. Haynes' performance last week may vault her to the front of the pack of local elected officials and others long envious of the post.
"There probably would be a ton of people that would want to run," Haynes says. "Even if [Cooper] doesn't retire, I think there may be some other people that may throw their name in the ring because they see that he's vulnerable."
But Haynes points to both her own relative success and the victory in the Democratic Senate primary of Marquita Bradshaw over James Mackler — a white attorney endorsed by the Democratic Senatorial Campaign Committee — as evidence that the Democratic establishment should reconsider its electoral strategy.
"Hopefully the Democratic Party will start looking at some things and will start to make some changes to the people they're putting out as the face of the party," she says. "If I decide to do this, whether they pick me to be the favorite or the person to back, it's not going to determine whether I do it or not. I'm always up for a challenge."
Haynes believes that putting forward more Black women like her and Bradshaw could help Democrats drive turnout and win more races in heavily Republican Tennessee.
"We had so many people that were saying this was the first time ever that they were excited about casting their vote for someone," she says. "That's telling. We need to really start paying attention to that. Whether it's me, whether it's somebody else, we really need to start paying attention to who is it that is going to excite people, that's going to get people out. The same rich white men is just not going to cut it any longer."