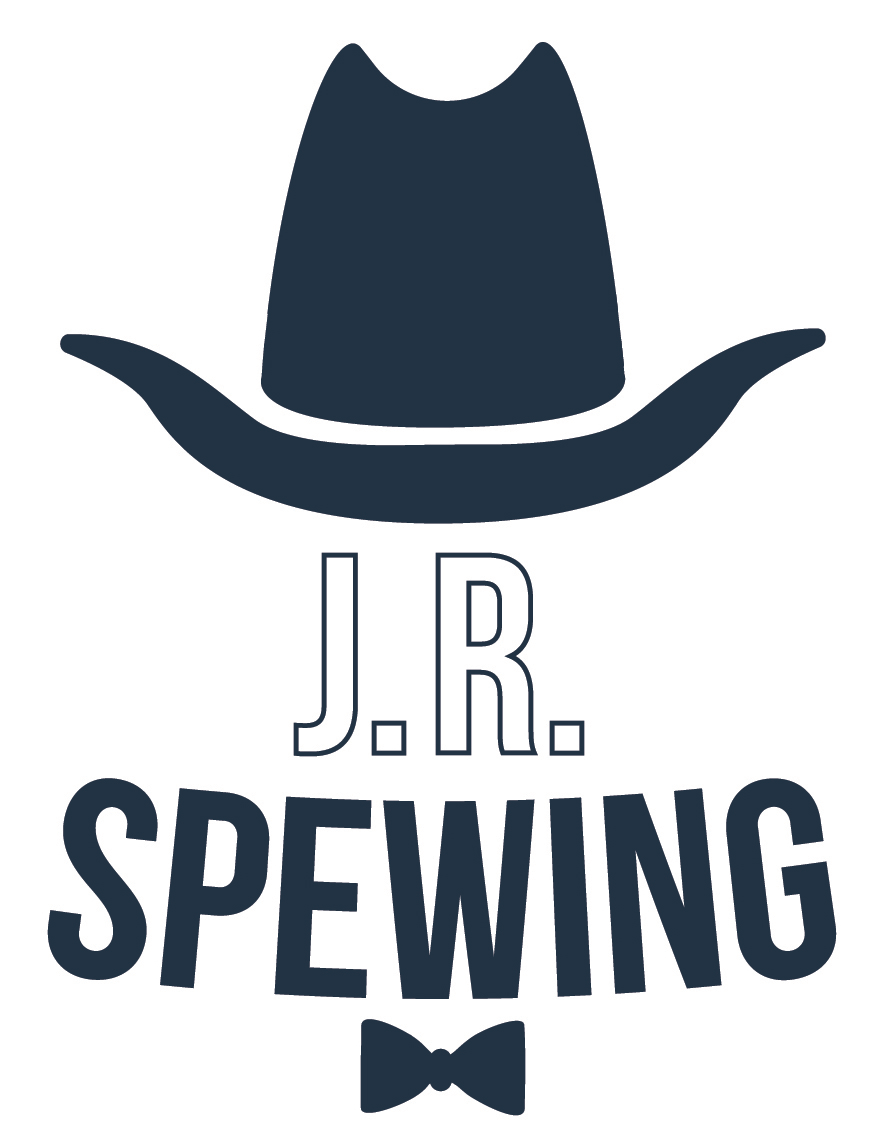 [Editor's Note: We here at the Scene are blessed to work with J.R. Lind, in part because we get to experience — daily — his lengthy Slack screeds expounding his theories on a wide variety of subjects. For example, why The Bellamy Brothers' "Let Your Love Flow" is a Christmas carol, how Dirty Dancing is an allegory about the history of the American left after World War II, and why orderly bison are to blame for our city's transit woes. Rather than keep this bricolage of verisimilitude to ourselves, we've asked him to share some of his declamations with our readers.]
---
As 1795 gave way to 1796, a group of bullheaded Tennesseans, led by John Sevier, Williams Blount and Cocke, Andrew Jackson and a bunch of other dudes who would later have counties and state office buildings named for them, decided they wanted Tennessee — more properly, the Territory of the United States South of the River Ohio —  to become a state. There wasn't really a mechanism in place for this (the Constitution leaves it pretty wide open), so these ur-Volunteers just declared themselves a state, elected a governor, two senators and a congressman, drafted a constitution and scooted up to Philadelphia with all the trappings of a state but without the important formality of actually being a state.
The bold gambit worked, as we know, and Tennessee was admitted June 1, 1796. The Tennessee Plan became a model other that states used to shoulder their way into the constellation that is the good old U.S. of A.
As September 2019 gave way to October, a group of bullheaded in-movers — led by former Attorney General Alberto Gonzales, ex-reliever Dave Stewart and businessman John Loar — decided to take the next step in making their dream of bringing Major League Baseball to Nashville. Echoing the aforementioned statesmen, they decided they'd not wait for the formality of actually having a team or even the formality of MLB saying that, yes, expansion is a real possibility. (Commissioner Rob Manfred and others have vaguely waved their hands in the general direction of adding teams, but said it has to wait for stadium issues in Tampa and Oakland to resolve.) Our trio just flopped out a stadium plan.
Now, first of all, let me say I love baseball. The best trip I ever took with my father was to see the Kansas City Royals play the Oakland A's during the former's magical run to the World Series in 2014. Any forthcoming objections are not out of some attention-deficit millennial opposition to anything that takes more than an hour to play. For one thing, I also love cricket; and secondly, I am not technically a millennial, because the Important and Learned People Who Determine Such Things say 1981 births are the last of Generation X. 
I'm also an unabashed homer — so, yeah, I will own several items of Nashville Stars merch. While I applaud the would-be ownership group for nodding to Nashville's Negro Leagues history with the name, they should have opted to play off the way-cooler Elite Giants (that first word pronounced to rhyme with "delight"). Obviously, there are already two pro sports teams named "Giants" (and one named "Stars," for that matter), so they could call them the Elites. Please send my consultancy fee to 210 12th Ave. S., Nashville, 37203.
And, hey, against all odds, the group claims they don't want any public money. Of course, Metro will probably give them a whole bunch anyway, and I'll remain skeptical of any pro sports franchise rejecting public funds until they actually do same. 
So understanding those caveats, let me say: This stadium proposal is patently offensive and preposterous on its face.
For a group that says it doesn't want or need public money, they sure do want a lot of public land, for starters. Included in the footprint of what I'm calling Subway Field until it has a real name is Cumberland Park, a gorgeous piece of greenspace with a splash pad and bizarre old industrial equipment from its days as a NaBriCo facility and a host of other cool things. The rendering does show a new public park and "potential marina," because sure why not?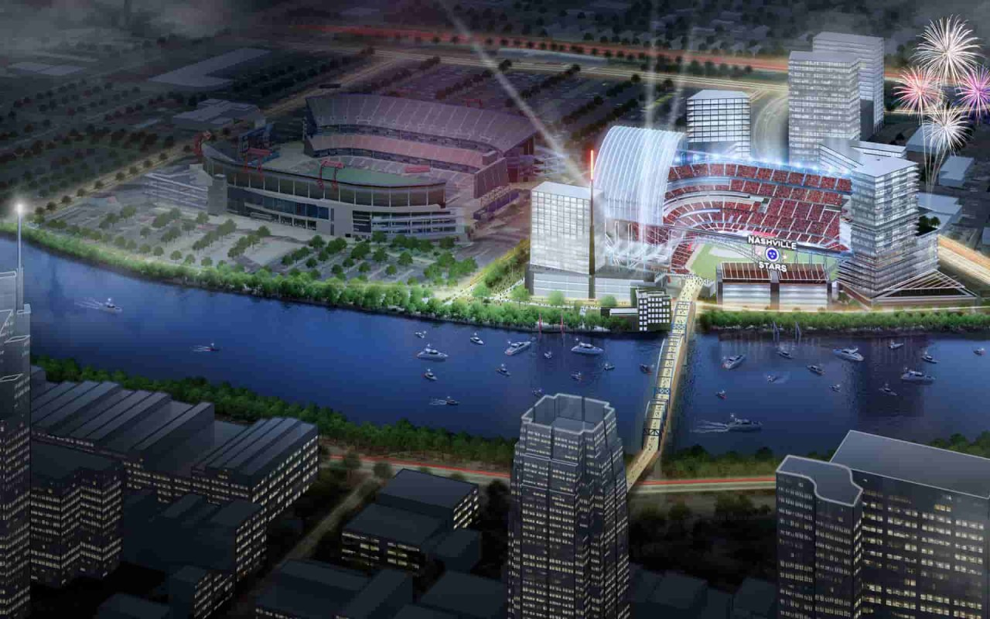 Also underneath the retractable-roof stadium: massive surface parking lots that are utilized by all sorts of folks, most notably: me going to Predators games. The lots are already owned by the Sports Authority so, sure, in a technical way, it's not much of usage leap from parking for sports to facility for sports, but that doesn't make it not inconvenient.
The rendering also shows the pedestrian bridge merging into the stadium and possibly descending into center field. Don't get me wrong, I like quirky stuff happening in the outfield of baseball parks, but outfielders were so flummoxed by the hillock in center at Minute Maid Park that the Astros took it out of play — but we're going to ask them to play up a bridge ramp? We'll end up with ground rules more inscrutable than Tampa's.
The rendering also indicates there's a rooftop bar planned, but that's only because Metro's building codes actually require rooftop bars on any nonresidential structure. Nashville just doesn't have enough bars per square mile, so we are putting them up in the air now, and eventually we'll just ride-share from one to the other in flying Jetsons cars. Talk about your Lyft! Thank you.
There's also something called a "covered entertainment living room." Will there be La-Z-Boys? Beanbag chairs? A dining-room table with four extra leafs you only use once in a lifetime but that you refuse to get rid of? A set of Encyclopedia Britannica from 1987? And aren't living rooms usually covered anyway? Are there people with open-air living rooms?
What's particularly irksome about the proposal is not necessarily where it is, but more where it isn't. Namely, the PSC Metals scrapyard, which Nashville has been trying to move since 15 minutes after Tim Demonbreun curled up in his cave. Assuming this proposal is a real thing and not a massive vanity project from three men with nothing better to do, wouldn't it make more sense to eliminate an eyesore instead of a perfectly nice park? The group has said they are considering other locations — like Rutherford or Williamson counties — because they definitely aren't going to try to hold local governments hostage for incentives by playing them off one another; because Alberto Gonzales, for example, would never do anything unsavory!
There's also the relatively important matter of whether this is even a good idea in any case. Nashville has flirted with pro baseball at various times in the past half-century or so. Former Nashville Sounds owner Larry Schmittou even put together a package to score an expansion franchise in 1990s when MLB ultimately expanded to Miami and the Phoenix area. Former Mayor Karl Dean talked openly about the prospects of luring an existing team to town, usually the Rays. In 2015, The Tennessean's Nate Rau interviewed both men about Nashville's big-league prospects. Schmittou said with pro hockey and football in town (this was before the MLS expansion news), there just wasn't the level of discretionary income to support a third team. Dean was rosier.
The wealth needed to support 41 hockey games, eight NFL games, 17 MLS games and 81 baseball games may well in exist in the greater Nashville area these days. Certainly, there's more discretionary income than there was even four years ago when Rau did his story. But is there enough? There's also corporate sponsorships, advertising dollars and so on and so forth to consider. And I won't mention Nashville's ever-shrinking debt capacity, because these guys definitely aren't going to ask for public financing, no siree!
Look, scoring a professional sports team requires more than just a will to do so (it also involves bulldozing public parks, apparently), just as statehood takes more than just wanting to join the club (callback!). Tennessee had to lobby and cajole Congress and broker deals to really convince the powers-that-were it was ready for the next big step, and even then it took some luck.
Take a look at Tennessee's eastern border. Notice how for almost the entire thing it wiggles and meanders, following the ridge of the mountains, except at the very end when it shoots almost straight south for 16 miles? Legend has it the surveyors — exhausted from tramping up and down the mountains for months drawing the new border — spotted a tavern and knew they were close to the end, so they just shot a straight line and called it a day. Their little shortcut had one very important ramification: It put Turtletown, Ducktown and the rest of the Copper Basin on the Tennessee side of the line, giving the nascent state the rich vein of copper and, more importantly, tax revenue from same, which helped keep the young state afloat while it found its feet.
All that to say, there's a zillion seemingly little factors that work together to determine the success or failure of a venture and just having Big Bold Ideas and the force of will is never enough. Sometimes it is better to ask for permission than it is to beg for forgiveness.