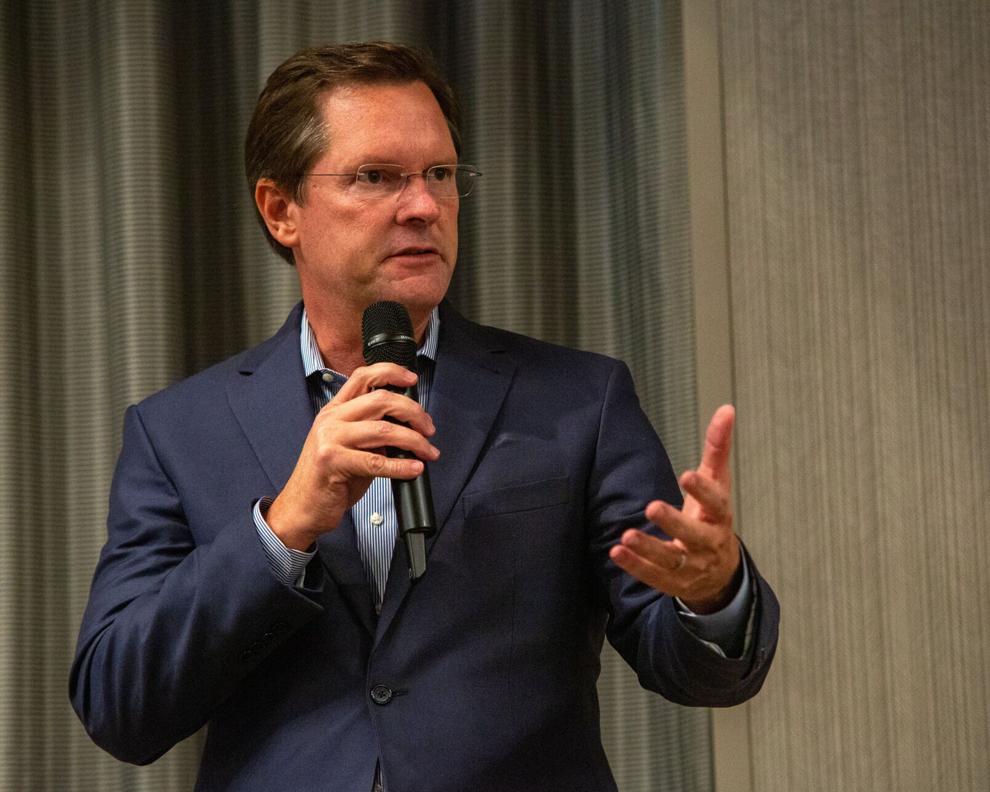 Republicans in the Tennessee House of Representatives unanimously picked Rep. Cameron Sexton (R-Crossville) as their nominee for House speaker, all but guaranteeing that he will return to the leadership position when the legislature reconvenes in January.
The GOP controls three-fourths of the seats in the state House. The caucus met at Paris Landing State Park this week for leadership elections.
William Lamberth (R-Portland) was picked again as majority leader, while Jeremy Faison (R-Cosby) will remain caucus chair. Johnny Garrett (R-Goodlettsville) is returning as whip, and Pat Marsh (R-Shelbyville) will remain speaker pro tempore.
New to the leadership team is Mark Cochran (R-Englewood), who was chosen as assistant majority leader, succeeding Ron Gant, who was involved in a head-on vehicle collision earlier this year that required he undergo surgery.
"I greatly appreciate the overwhelming support and the trust my colleagues have placed in me to continue serving as speaker," Sexton says in a release. "Tennessee leads because Republicans continue standing strong to preserve the freedoms, liberties and conservative values that are important to the citizens of our state. Together, we will continue to effectively partner to prioritize solutions that build upon the General Assembly's successes so Tennessee remains the best place to live, work, raise a family and retire."
Sexton was first elected speaker in 2019 following the resignation of Glen Casada (R-Franklin), who has since been indicted on federal fraud and bribery charges.
Senate Republicans, who also control a supermajority, earlier this month voted to return their same leadership group, including Lt. Gov. Randy McNally and Majority Leader Jack Johnson.
House Democrats could see a leadership shakeup, as Minority Leader Karen Camper (D-Memphis) announced recently she will run for mayor of Memphis.