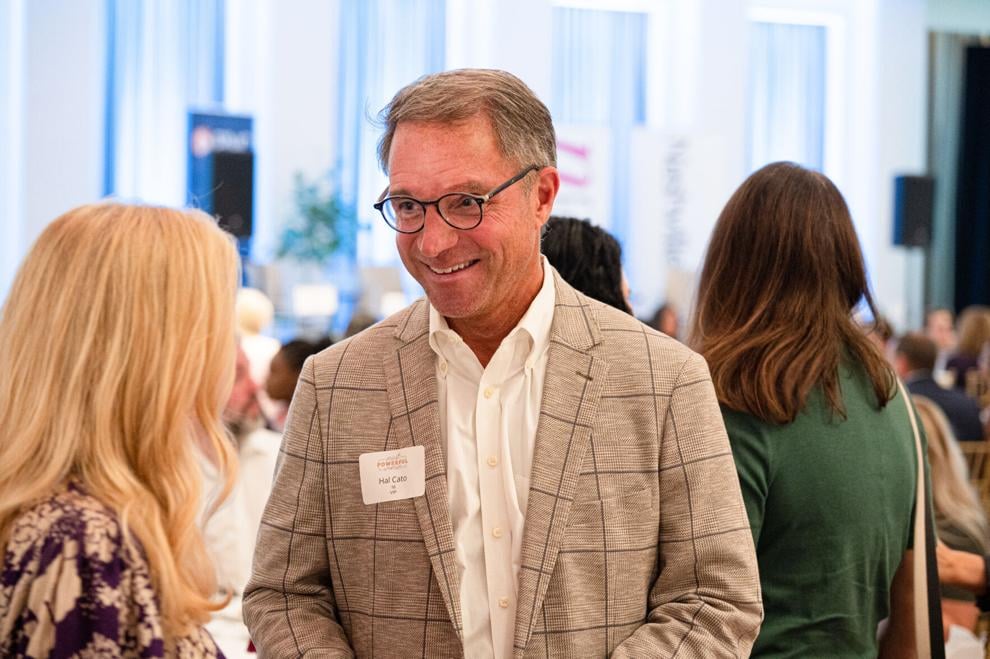 Hal Cato, a veteran Nashville nonprofit leader and onetime potential mayoral candidate, has been named the new CEO of The Community Foundation of Middle Tennessee.
Cato will succeed CFMT head Ellen Lehman, who is retiring at the end of the year. Cato's appointment is effective Nov. 14. 
The Community Foundation bills itself as Nashville's largest nonprofit. The organization, founded by Lehman, manages disaster relief funds in the wake of tornadoes, floods and during COVID-19. Metro Nashville is currently reviewing the organization's disbursement of funds following recent disasters, to which CFMT responded that "we stand strongly by our work."
Most recently, Cato was CEO of Thistle Farms. He previously founded and led Hands On Nashville and ran the Oasis Center. Cato seriously considered a 2023 bid for mayor before deciding last month not to run.
"Hal, who is deeply committed to Nashville and Middle Tennessee, is the ideal person to take the reins of The Community Foundation and establish a vision for our next era of philanthropy in Nashville during this time of tremendous growth and challenge across our region," CFMT board chair Lyle Beasley says in a release. "Hal is uniquely equipped to maximize our impact while staying true to our important legacy that is marked by compassion and effectiveness."
The CFMT also manages more than $550 million and helps other nonprofits with financial needs. The organization manages The Big Payback annual citywide giving event.
"Our goal has always been to make giving so comfortable, so convenient and so cost effective for people that they can't help but give," Lehman said. "I feel confident that Hal is the right person to protect the broad vision of The Community Foundation and its commitment to connecting generosity with need."
This article first ran via our sister publication, the Nashville Post.