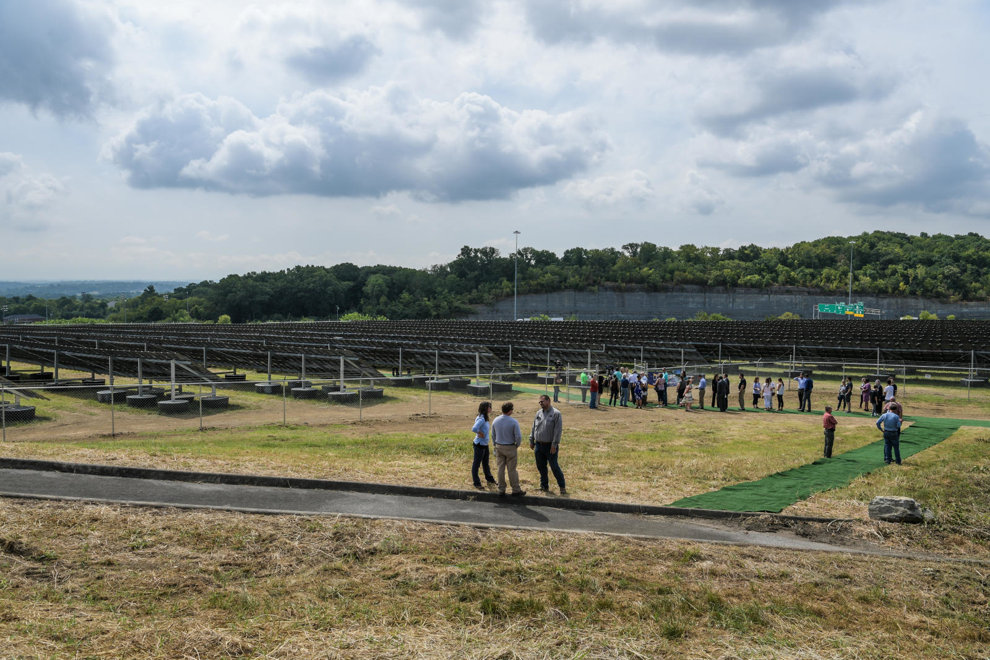 Earlier this year, District 19 Metro Councilmember Freddie O'Connell told the Scene about his plans to bring legislation that would "effectively be a 'green New Deal' for Nashville."
Those bills are here now — three of them, in fact — and O'Connell plans to file them today. Together, they would put Metro on a schedule to transition to using 100 percent renewable energy, make Metro's vehicle fleet 100 percent electric and adopt new green building standards for Metro buildings. 
"These are fairly simple concepts that we just have to create the collective will around," O'Connell told the Scene in January.
One of the proposed ordinances would establish a Renewable Energy Portfolio Standard Program with annual benchmarks weaning Metro off of dirty energy. By 2020, the schedule states that the percentage of total carbon-free energy usage would not be less than 53 percent. By 2041, it would have Metro using 100 percent carbon-free energy sources. The Metro fleet electrification ordinance states that Metro's vehicle fleet would consist entirely of zero-emission vehicles by 2050. 
The bill creating new green building standards lays out a goal of retrofitting existing Metro buildings. From a draft version of the legislation:
By January 1, 2020, the Department of General Services shall develop a strategic energy management plan for reducing energy and water use across metro-owned buildings. The plan shall include timelines and cost estimates for implementing:    

1. An energy retrofit program across at least 9% of metro government-owned buildings by square footage between 2021 and 2024, prioritizing buildings that have core systems and equipment nearing the end of their useful lives, with a goal of achieving at least 30% reductions in energy and greenhouse gas emissions; and   

2. A net-zero energy retrofit program across at least 12.5% of metro government-owned buildings between 2026 and 2032. 
The bill would also have Metro adopt higher sustainability standards for new construction projects that "exceed five thousand gross square feet of occupied space or for which the total project cost exceeds two million dollars."
O'Connell tells the Scene that he is filing the legislation today so the council can consider it in conjunction with Earth Day later this month.