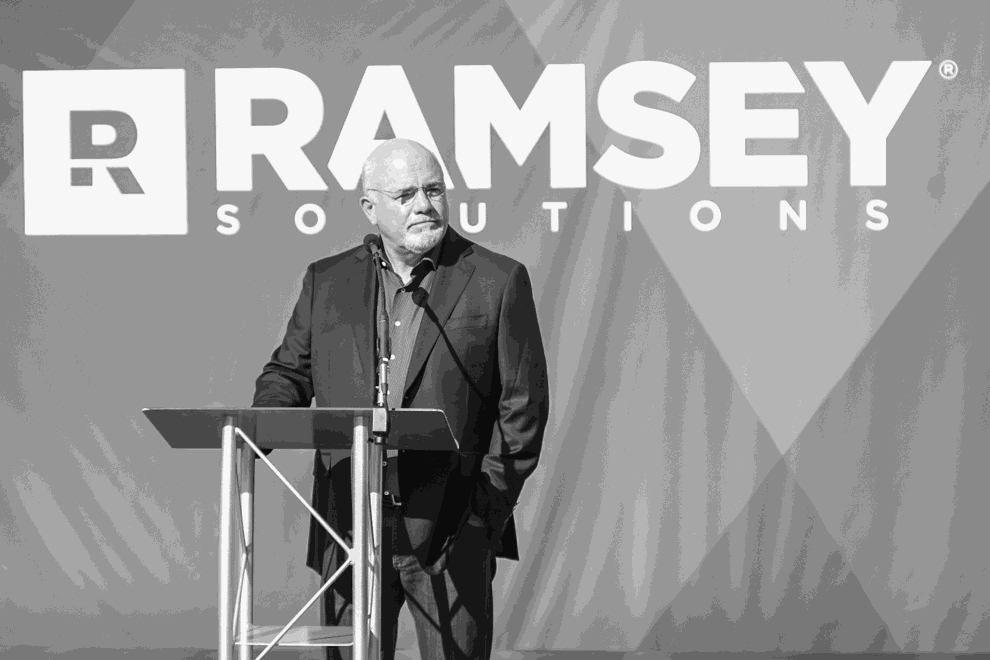 Julie Anne Stamps says she had been working successfully as a member of the customer care team at Ramsey Solutions when she started to come to terms with her sexuality. It was spring 2020. At the time she was married to a man, but she says she had "struggled with her sexuality since she was in middle school and that she was ready to live her life in a more open and honest way." 
She alleges in a lawsuit filed this week against the Franklin-based company run by conservative Christian finance personality Dave Ramsey, that if she did that, she couldn't keep her job. 
Ramsey has already been sued this year over allegations that his company fired a woman for getting pregnant outside of marriage and that he runs Ramsey Solutions like a cult. He has also attracted attention over the course of the COVID-19 pandemic for proudly flouting public health guidelines. 
Stamps' lawsuit accuses the company of discriminating against her based on her sexual orientation. She is seeking a jury trial and financial compensation for damages. The company denies her allegations. 
"As Ms. Stamps knows, she left Ramsey Solutions voluntarily and on good terms to pursue another career opportunity," the company says in a statement. "Months later, Ms. Stamps changed the story to falsely accuse her former supervisor and friend of discrimination. While we are saddened by Ms. Stamps' sudden reversal, we look forward to defending the company and her supervisor."
Stamps says that she and her husband decided to get a divorce in May 2020 and that she came out to a trusted supervisor that month. The supervisor, Stamps says in her complaint, referred her to a Christian counselor who "had 'saved' another person who had expressed a homosexual sexuality." The following month, Stamps says, she came out to her family and asked her supervisor about coming out to co-workers. She says she feared "her sexuality would be prohibited" by the company "because it imposes its version of Christianity and 'Judeo-Christian' values on its employees."
When Stamps asked her supervisor what would happen if she came out, she says she was told she "needed to choose whether she wanted to remain employed" at the company or not. Later, she says she was told that if she wanted to continue working at the company she "would not be able to tell anyone she was a lesbian or post on social media about her sexuality."
The complaint goes on to say: "Rather than continue to live a life in secret, Ms. Stamps told her supervisor she was going to come out about her sexuality. In response, Ms. Stamps' supervisor informed her that she had to give two weeks' notice of her intent to resign and that an exit interview would be scheduled."
Stamps says in the complaint that her departure from the company was accelerated following the release of the United States Supreme Court opinion in Bostock v. Clayton County, holding that the Civil Rights Act protects employees from discrimination based on their sexual orientation or gender identity. After the opinion's release on June 15, 2020, Stamps says she was informed that her last day at the company would now be June 17 and that she was being terminated. After her exit interview, the complaint says, she was escorted off of company property. 
Ramsey has made his views on similar employment issues clear. During a Q&A, the transcript of which is posted on the company's website, he answered a question from Twitter about whether employers could fire someone for having an extramarital affair. 
"I've got a right to tell my employees whatever I want to tell them," he said. "They freaking work for me."