Dollar General faced protests by store employees from across the South Wednesday morning at its annual shareholder meeting at Goodlettsville City Hall. Workers spoke out against what they describe as low wages, unsafe working conditions, poorly maintained stores and unreasonable, shifting worker expectations. 
The corporation refused to seat three legal proxies, including minister and civil rights leader William Barber II. Barber, along with labor organizer Gabriel Bolden Shaw and Dollar General employee Kenya Slaughter, were denied entrance to the meeting despite being legally designated to serve as shareholder proxies. When Barber, Bolden Shaw and Slaughter entered the building, Dollar General representatives packed up check-in materials and kept the meeting room's doors locked, explaining that the three individuals had shown up four minutes late. The corporation has not given official comment.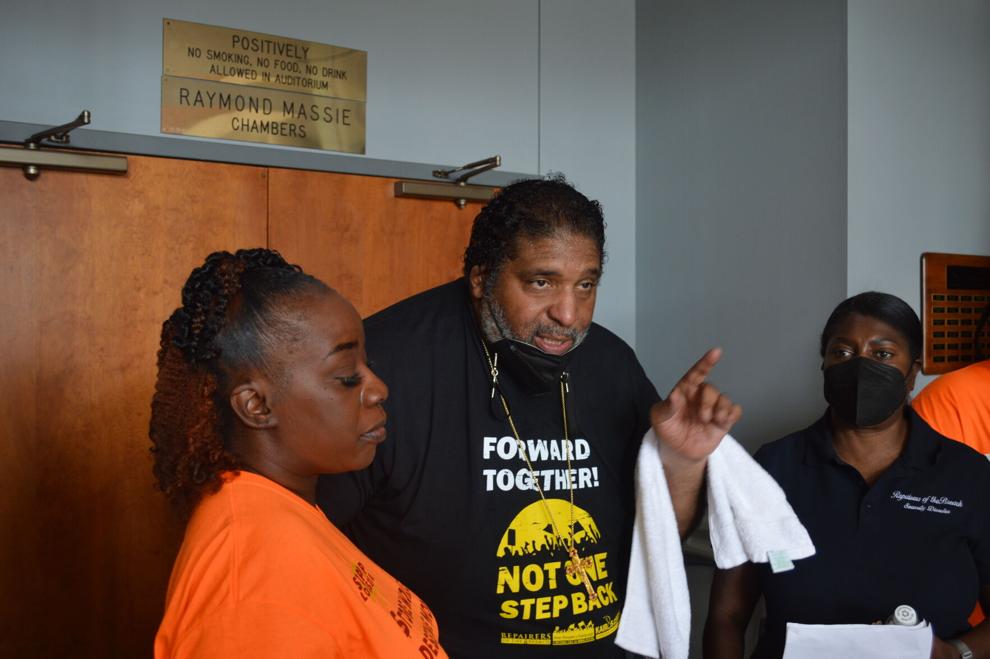 New Orleans-based economic justice center Step Up Louisiana organized the demonstration. Speakers included Mary Gundel, a former manager who was fired by the corporation after she began documenting her experience working at Dollar General. Labor activists, clergy and other Dollar General employees from Florida, North Carolina and Tennessee joined the protest. 
"We're here for respect, dignity and better pay," one attendee told the Scene. He asked to be referred to by only his first name, David, and works at a Dollar General in Louisiana. "We're sick and tired of the bullshit in these stores. We get paid little to nothing, and this is where we need to make our statement. Those executives get top dollar." In two years of work at the store, David says he has moved from a starting hourly wage of $8 per hour to his current hourly wage of $9.25. 
The disparity between executive pay and employee wages was cited frequently by speakers. Employees chose Nashville because of Dollar General's Goodlettsville corporate headquarters, drawing a sharp contrast between the company's hierarchy of workers. In addition to compensation differences, sharp racial differences exist between management and employees: Protesting employees were largely Black, while the company's management team is entirely white. 
The company gave CEO Todd Vasos a compensation package in 2020 worth more than $16 million and reported $3.2 billion in profit on $34.2 billion in revenue in 2021. Dollar General operates more than 18,000 stores across the country, and their stores are often among few options for groceries and other essentials in rural areas.
As with companies like Amazon and Starbucks, labor concerns and organizing attempts at Dollar General stores across the country have made headlines recently. Employees have struggled to organize with a formally recognized union. Shirley Carroll, a former manager at a Dollar General in Maryville, Tenn., told the Scene that the company makes active efforts to suppress organizing.
"We want to educate our customers — every bad thing you hear, every story, it's all true," said Carroll. "The entire system is broken."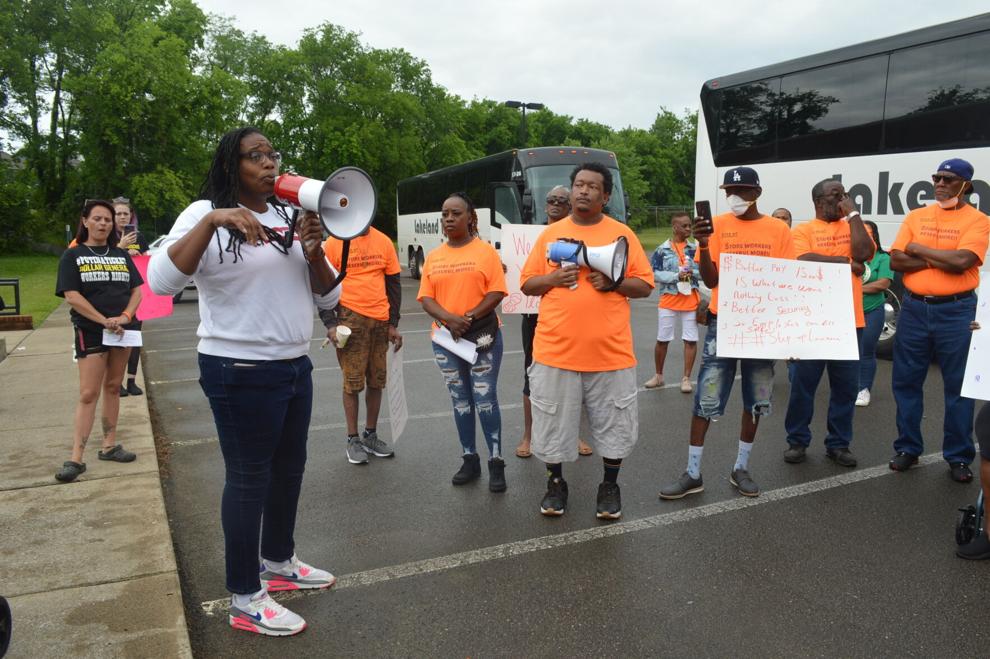 After hearing from several speakers, including brief remarks of support from Congressional candidate Odessa Kelly (TN-7), the group marched from Peay Park to City Hall. A brass band accompanied the crowd.
"We come wanting fairness and justice," said Barber. Based in North Carolina, the faith leader has organized for decades for health care rights, economic justice, climate justice and voting access. "We come here with the strength of nonviolence, simply to make a day's living for a day's work. We are tired of being offered up on the altar of greed." Barber led the group in prayer, emphasizing the way economic justice, voting rights and health care intersect.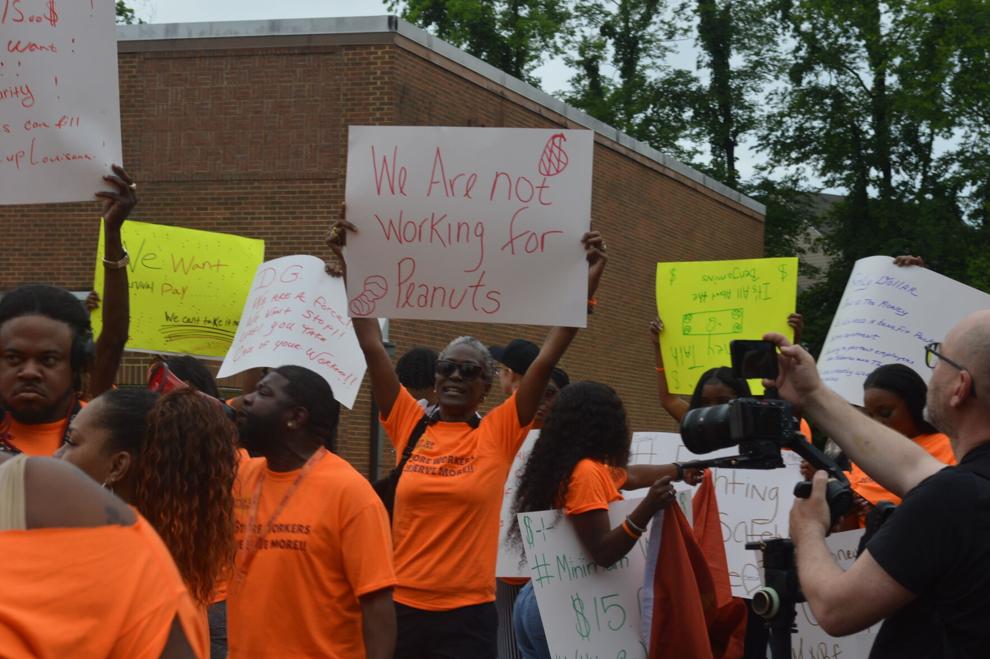 Soon after the 9 a.m. meeting began, Barber, Slaughter and Bolden Shaw walked up the steps of the building and entered the lobby. After being denied entry despite providing legal documentation that they had been designated as shareholder proxies, the three waited outside the closed doors of the shareholder meeting and addressed press and followers. 
"We have a right to be in there and be heard," Barber told the room. After waiting outside the meeting for 20 minutes, the group headed back outside to address the crowd, which dispersed amid chants and music.