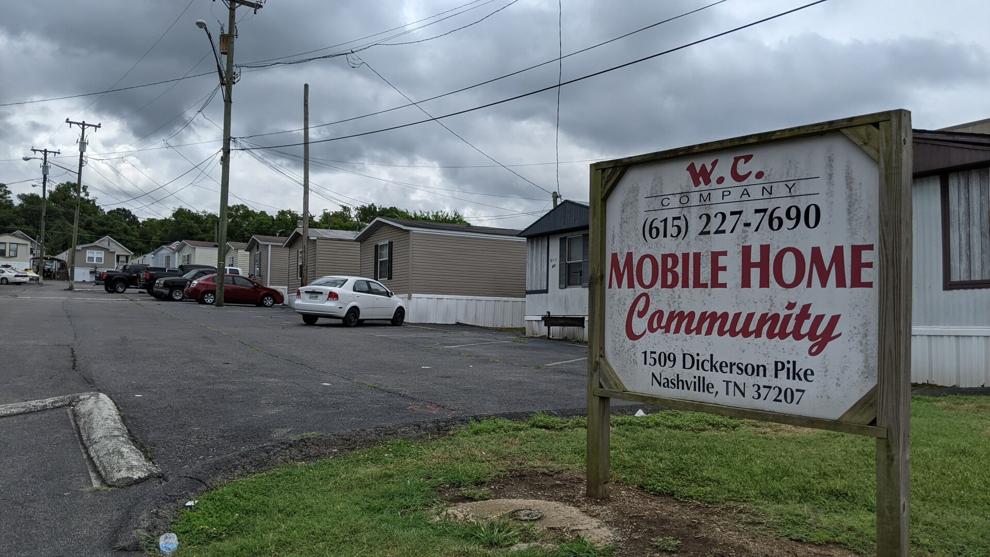 Mobile home residents who were facing eviction on Aug. 31 have secured more time to find new housing — and they hope to negotiate for financial compensation as well. Tenants of the W.C. Company-owned trailer park on Dickerson Pike met with a lawyer for Key Real Estate Thursday morning and were told they can remain in their homes until the end of the year. Councilmember Sean Parker — who represents the district where the community is located — was also present for the meeting.
Workers' Dignity, a workers' rights center that helped organize the tenants, announced the news in a Facebook video featuring a few of the residents. They also note that as part of the new purchasing agreement, current property owner Tony Clouse will not be allowed to interact with the tenants.
The next step for the tenants, who call themselves Dickerson Road United in Struggle, is to negotiate for compensation for the trailers, which may either be too expensive or too old to be relocated. Many note the money would also help them find new places to live. The New Orleans-based developer gave them until Sept. 9 to come up with documentation to support the request.
Residents of the mobile home community first received eviction notices in June, and began mobilizing with help from Workers' Dignity. In July, they met with Councilmember Parker to voice their concerns and later held a press conference to highlight their experience. At the time, about 48 families lived in the trailer park, some with small children.
At the Aug. 3 Metro Council meeting, tenants convinced councilmembers to delay a rezoning order that would have allowed the purchase of the property to go through. While the rezoning hearing was set back to October, tenants were still unsure what would happen on Aug. 31.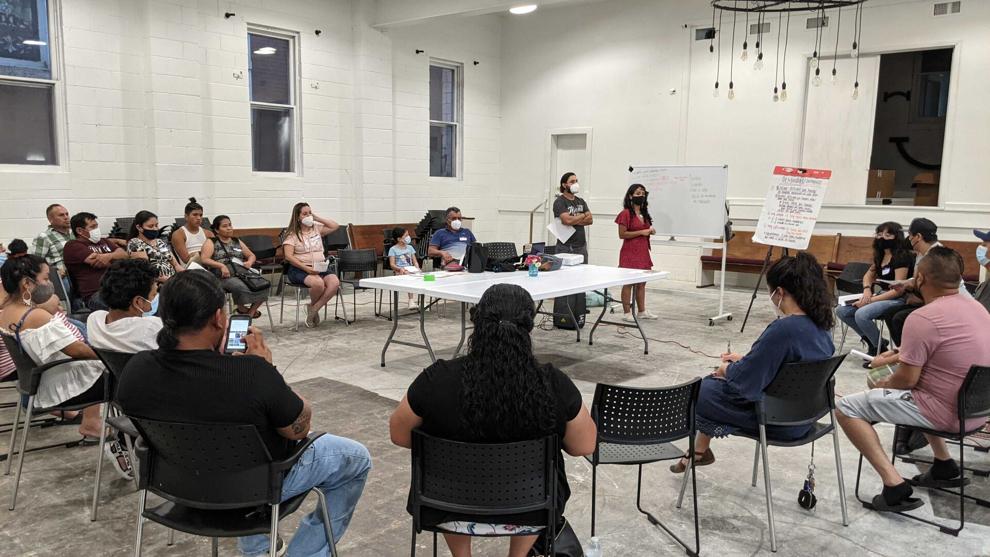 In preparation for Thursday's meeting with the Key Real Estate's lawyer, the tenants met at Trinity Lane Community Commons — a community-focused nonprofit in East Nashville — to discuss their demands, pick representatives and plan for best- and worst-case scenarios. About 22 people, including some children, were present for the Wednesday night assembly.
The meeting opened with a simple question for tenants: What's something that is difficult to find in Nashville? The top answer: A place to rent.