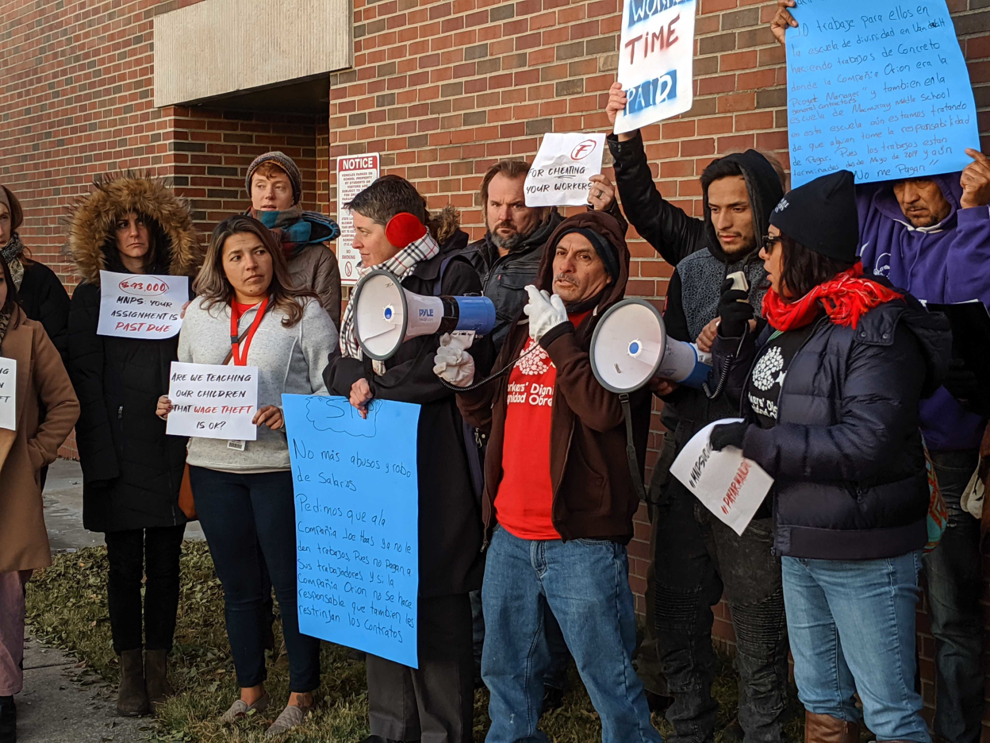 On Tuesday night, a cement worker and several advocates asked the Metro Board of Public Education to help secure unpaid wages for work he and his crew did on a Nashville school. Armando Arzate of RSA Concrete said he and his cousin are owed $43,000 for their work on McMurray Middle School.
"My cousin and I run a very small company, and in order for us to ensure that all of our workers were paid we had to take out loans," said Arzate, speaking through a translator during the public-comments portion of the school board meeting. "We had to pawn both my truck and my cousin's truck in order to have enough money to do that."
Arzate said he's spoken about his case with other officials, including Mayor John Cooper, but so far has only gotten promises — no action on the case.
Five workers at the site, including Arzate's son, also spoke at the meeting and asked for help securing payment.
"If they made the effort to ensure that we were paid, then I ask you to make an effort to ensure that they get paid," said one of the workers, also through a translator.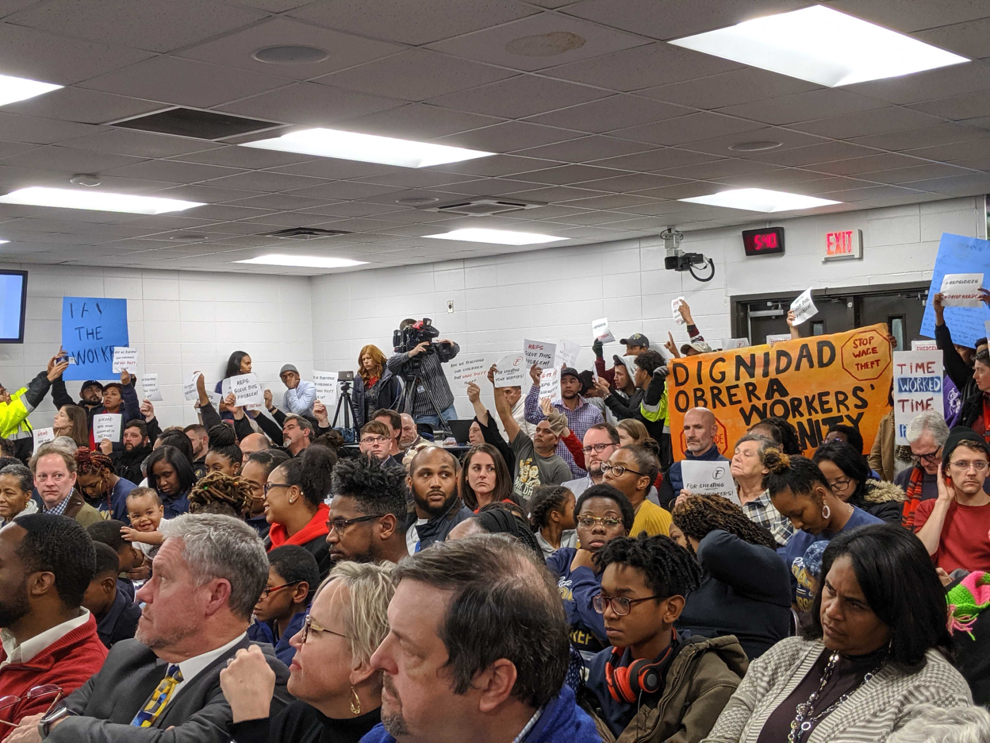 Jack Willey, the interim co-director of local labor rights organization Workers' Dignity, said that Arzate's case was brought to Interim Superintendent Dr. Battle's office in June and that no action has yet been taken. Workers' Dignity is helping Arzate with his campaign and organized a rally outside the Metropolitan Nashville Public Schools administration building before the meeting. They also packed the meeting room, holding up signs reading "pay the workers" and "solve this problem."
In addition to the McMurray site, Arzate also fought to receive back pay for his crew's work at Vanderbilt Divinity earlier this year — he won that case, receiving $66,000. (The Scene has previously covered Workers' Dignity and their wage theft campaigns, and briefly mentioned Arzate's case.)
At both sites, Arzate was owed money by Joe Haas Construction Company, a subcontractor hired by Orion Building Corporation. MNPS hired Orion for the construction.
Other speakers at the board meeting included students from Vanderbilt Divinity and teachers from MNPS school. 
"They already made a great sacrifice to support McMurray Middle School," said Amanda Kail, president of the Metropolitan Nashville Education Association​. "I ask that we do the same, that we follow Armando's example and stand by our word of what we believe in — in equity, in justice."
Kail and Workers' Dignity are also asking that in addition to paying Arzate what he's owed, MNPS also establish mechanisms to guarantee that contractors fully pay workers going forward.
A previous version of this story said Arzate's case was brought to the school board in June. It was actually brought to the interim superintendent's office. We regret the error.