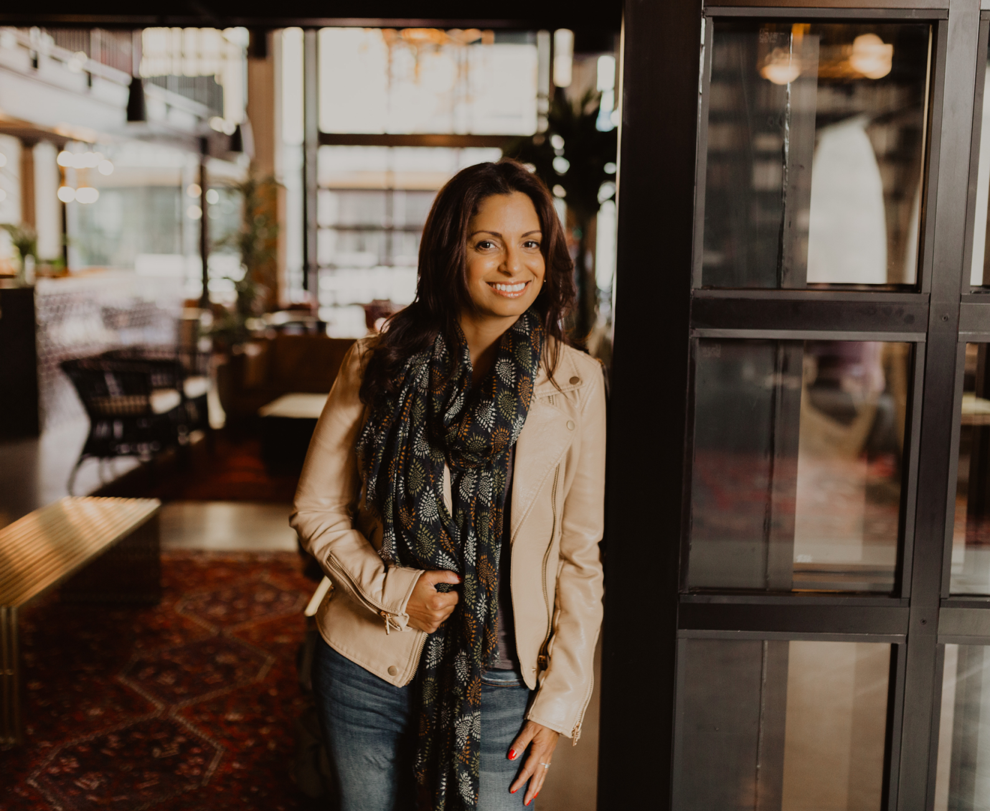 In more than a decade as a lawyer, Nashville defense attorney Sunny Eaton has seen clients she believed were innocent go to prison.
"Every defense lawyer has those two or three cases that keep us up at night, and will forever," Eaton says.
That said, Eaton's new gig makes a lot of sense — even though she's as surprised as anyone that she'll be taking it. Starting next month, Eaton will lead the Conviction Review Unit at the Davidson County District Attorney's Office, working to right wrongful convictions and free innocent people from prison. The unit was created in 2017 and acted on a case for the first time earlier this year, when its work led to the decision not to pursue a new trial against a Nashville man named William Arnold whose conviction had been thrown out in February. Eaton is complimentary of the work the unit has done so far, but her appointment — the hiring of a defense attorney from outside the office — feels like a reboot. 
"Did I ever see myself going to work for a prosecutor's office?" she asks. "Truthfully, no. I think most people who know me would be surprised by that decision."
Eaton got her start working in entertainment law on Music Row, but she says she'd always wanted to be a criminal defense attorney. It wasn't long before she got a job at the Metro Public Defender's Office, where she worked for four years — first under Ross Alderman, then Dawn Deaner. After that, Eaton started her own firm, working alongside several other former public defenders, until a series of events changed her life. She got married, and when her wife developed a rare, life-threatening medical condition, the couple was forced to reevaluate their life. They sold everything and embarked on a road trip through Mexico and Central America. Eaton and her wife have been back in Tennessee for about a year now. 
Eaton says her decision to leave the defense side of the bar was motivated by a desire to influence the system in a broader and deeper way.
"[As defense attorneys] our power to change things and power to impact lives is very finite," she says. "It is person by person, and that is tremendously important. It is. But for me, I reached a crossroads where I wanted to have a bigger part in the conversation about reform and change, and what this justice system means and what it's come to mean." 
Eaton says she sees District Attorney Glenn Funk as a part of the movement of progressive prosecutors who have come into office in recent years and have turned away from the old way of doing things. Funk has, for instance, worked with the public defender's office to divert driver's license charges that disproportionately affect lower-income people, and he recently announced his office would stop prosecuting simple possession of marijuana. After Funk approached her about running the CRU, Eaton says she came back to him with a list of conditions that would need to be met in order for her to do the job. Those conditions included the ability to choose her own investigators and work with independence — she'll be based in a different building than the rest of the DA's office. 
Eaton wants to increase awareness of how people can apply to have their cases reviewed and emphasize transparency around how the unit's decisions are made. Most importantly, though, she says she wants to get started. Her first day on the job is Sept. 1, but she says, "I have a trial transcript in my hand and will be participating in meetings over the next few weeks."
"One thing that I feel very good about the mandate that I've been given is to act with a sense of urgency, and I really intend to do that," Eaton says. "Because either way, when I get a case to investigate, we either quickly need to restore confidence in that conviction, or continue the confidence we had in it, or we need to remedy it."
Note: This story has been corrected to include the CRU's work on the William Arnold case earlier this year.