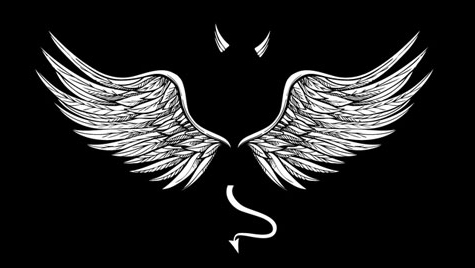 Anyone who looked at Gaile Owens, 32, in passing would have thought they were seeing the picture of suburban contentment. She was an adoring wife, a doting mother. She was a God-fearing member of the choir at Abundant Life Church in Memphis, which she attended each Sunday morning and evening (and on Wednesday nights). She had two fine-looking, well-adjusted boys, ages 12 and 8. She had a handsome husband, Ron Owens, the respected — even beloved — associate director of nursing at a local hospital. It was almost abnormal, how normal her life appeared.
It was 1985, and the family shared a two-story woodframe house with shutters flanking gabled windows. It sat on a quiet street lined with massive oaks in the conservative, mostly white Memphis suburb of Bartlett, Tenn. — the kind of place where people picket the 7-11 store because it carries Playboy. A colleague of Ron's said they were almost anachronistic in their white-bread perfection, a sort of contemporary Cleaver family.
Yet the picture-book house — and within it, the family that occasionally wore matching polo shirts and looked as though they had been clipped out of a Christian Living magazine — was anything but a dream.
Gaile, the devout churchgoer, was a convicted embezzler who couldn't stop herself. She'd been convicted of 35 counts of forgery for stealing thousands of dollars from a local doctor's office, where she worked as a receptionist. It wasn't the first time Gaile stole from employers. Nor would it be the last.
But she wasn't the only one whose behavior undercut the flawless façade. Ron, as it turned out, had a mistress — a woman he affectionately referred to as "Lollipop." What's more, his respectable resume, including his supposed exploits in Vietnam, was riddled with lies. That was merely the preamble, though, to what Gaile would later claim was an abusive secret existence hidden away behind the pretty house's firmly closed doors.
The couple's sex life, she maintained, was a nightmare of "perversions" and painful "sexual humiliations" that began on their wedding night. And it didn't end until 13 years later, on the night of Feb. 17, 1985 — when Ron Owens was found with his skull crushed on the living-room floor of that perfect home.
The bludgeoning, police and prosecutors would learn, had been perpetrated by a hitman. The person who put out the hit was Gaile Owens.
Ron's was only the second murder the otherwise serene suburban enclave had seen in 80 years. It was a matter of days before someone stepped forward, one of several men claiming Gaile had solicited them to kill her husband.
What would make a churchgoing mother of two drive repeatedly to one of Memphis' roughest districts, offering a rotating cast of thieves, drunks and criminals money to murder the father of her children? Gaile Owens knew — but she never took the stand in the trial that ensued. She told her attorneys she never wanted her two sons to hear what took place behind her closed bedroom doors. Instead, she sat in silence as the prosecution painted her as a cold-blooded murderess hungry for her husband's multiple life-insurance policies.
The jury, therefore, never heard about Ron's affair. Worse, they never learned that the "bad marriage" she mentioned to one hitman may in fact have been a litany of grotesque abuses. Without those possibly mitigating factors, the jury was untroubled. Following a short deliberation, they pronounced Gaile guilty and sentenced her to death — a first in Tennessee history. She has been on death row now for 25 years. Just this week, the state set her execution date: Sept. 28, 2010.
Gov. Phil Bredesen can step in and grant her clemency if he chooses. If not, his legacy will grant him a dubious distinction — nearly two centuries have passed since a woman was executed in this state. The last was a hanging around the time Tennessee Congressman David Crockett spoke out against President Andrew Jackson and the Indian Removal Act. Should the state of Tennessee proceed with killing Gaile Owens, Bredesen will become the first Tennessee governor to preside over a woman's execution in almost 200 years.
This is not the story of an innocent woman wrongly accused. By Gaile's own admission, her guilt is one of the few unequivocal facts found in this story. As the direct consequence of her actions, her children grew up without their father, or their mother. But other women have served less time for greater crimes. Even if you reject the idea that a convicted killer can redeem herself — and those who know her today insist she is not the desperate, unstable person a jury sentenced to death 25 years ago — the story of Gaile Owens raises glaring questions about equal justice, inconsistent standards, and a judicial system that often takes an antiquated view of spousal abuse. It also demonstrates the sometimes infuriating limits of judicial review, which does nothing to remedy the damage caused by inept or inadequate representation at trial or post-conviction. In Gaile Owens' case, that damage may literally kill her.
In the realm of crime and punishment and the near-incoherent manner in which death is dealt to the convicted in this country — this state in particular — Gaile Owens is a testament to how ill-equipped the court system is to consider what transpires within the four walls of a couple's bedroom. Was she a money-hungry black widow and a pathological thief? Or was she a battered wife who deserved help, as her attorneys and defense witnesses claim, and got a death sentence instead?
As it turns out, nothing in Gaile Owens' life is black and white.
---
Wilson Kirksey must have prayed as hard as anyone had ever prayed as members of the Calvary United Pentecostal Church approached him. They laid hands on his head and palsied limbs, their penitent brows bowed in prayer.
The boy had cerebral palsy and unspecified other deficits, and his condition was irreversible. But that meant nothing to the church and its fervent adherents. Faith would overcome all, they preached. If the boy's faith were pure, healing would surely follow.
The message was as clear to Wilson as it was to his little sister Gaile, looking on from the congregation. Time after time, Wilson would offer himself up to the laying on of hands, waiting for his miracle. Time after time, the boy would come away crushed, blaming himself.
Of all the forces that would mold Marcia Gaile Kirksey into the woman she became, for good or ill, her faith is one of the most powerful. This fact — along with most everything else known about Gaile Owens, who has never granted an interview to the media in her 25 years on death row — comes from two assessments conducted by clinical social workers hired by the defense.
The most extensive of these came from Jan Vogelsang, who compiled a similar assessment for the defense of Zacarias Moussaoui, the Al-Qaeda member who claimed he was the 20th 9/11 hijacker. Gaile told Voglesang in 2009 that she was scared by her church's services. The many paths leading to Hell stood out in the preacher's sermons more than the few pointing to Heaven. Meanwhile, innocents such as Wilson only suffered without relent. Speaking in tongues upset her, and the children were expected to participate in order to demonstrate an ability to channel the Holy Ghost.
[page]
At school, Gaile was isolated by the unbending tenets of her religion. She was forbidden from participating in sports at recess. She was not allowed to wear a bathing suit and swim during the muggy Memphis summers, much less be anywhere near the sinewy, half-naked bodies of boys her age at swimming holes.
Her hair was to be kept long, and her body was to be hidden by full-length dresses with long sleeves. As a member of "God's peculiar people," Gaile was taught a fundamental lesson that would shape her life: A woman submits to her husband utterly.
Yet it was the church's strict, near-fundamentalist interpretation of the Bible, and the brimstone-laden sermons Gaile sat through week after week, that made the behavior of the adults around her so perplexing. Her father, Jewell, was a mechanic who ran a service station. He worked hard and, according to Gaile's accounts of her childhood, drank hard, too. Her mother, Izora, ran a day care out of the house, watching after as many as 10 young children and babies at a time. She "prided herself on toilet training and potties were lined along the pantry hallway of their small home."
But running the day care made Izora neglect her own children. According to another assessment of Gaile conducted in the late 1990s, Wilson was 4 before he received any special care for his cerebral palsy. In the Kirksey household, though, neglect was often better than any attention. Physical violence was commonplace. Gaile says Jewell beat Izora and the children savagely. Gaile's youngest sister, Carolyn, has denied that Jewell was a "mean-spirited man," but acknowledged that her father was abusive when dealing out corporal punishment with his leather belt.
"At first I tried to stop [Jewell] from doing that," Izora told Eric Gentry, the first social worker to assess Gaile, "but then Gaile just had to — she had to just take her beating. She had to — I got out of the way and she just had to take those beatings."
At least one family friend tells the Scene he had absolutely no reservations about leaving his children with Jewell and Izora, whom he remembers as decent people. According to both assessments of Gaile's childhood home life, however, Izora hardly protected her children. Even when they spent the day helping their mother with her day care, she would tell their father they'd caused nothing but trouble. An exhausted and irritable Jewell would rise to the bait, belt in hand.
Gaile wasn't the oldest child, but because of Wilson's disability she took on the role. As a result, certain responsibilities fell to Gaile alone. Izora often forced her to wait up with her until Jewell came home late at night, usually drunk — reasoning that he would be less likely to beat her in front of Gaile. When Jewell would finally pass out, Gaile told Vogelsang and Gentry, Izora would occasionally steal cash out of the bag he brought home from the service station. Whenever Jewell discovered the bag was short, Izora had a scapegoat handy: her daughter.
A defense attorney might cite these anecdotes as a psychological basis for Gaile's later behavior. A prosecutor, on the other hand, might challenge them as suspiciously convenient, a compulsive thief's cover. The problem is, their only source is Gaile herself, whose credibility has been assailed by numerous former acquaintances, even members of her own family. That is not to say they aren't true — they may very well be. But they're impossible to corroborate, since Izora and Jewell Kirksey are both dead.
Despite the turbulence at home, Gaile received mostly As and Bs in her report cards, which described her conduct as "excellent." There were other bright spots in her life, too — chiefly the weekends she spent with her Uncle Nicky and Aunt Nanny and her two cousins. They took her to the Presbyterian church they attended, which only compounded Gaile's confusion. It was as though they worshipped a different God. Gaile was allowed to be a girl, to paint her nails — something her own church said would lead to expulsion.
Gaile told Vogelsang she remembered eyeing the clock and its sweeping hands every time her much-anticipated visits with her affluent relatives drew to a close. Her aunt and uncle always stopped for nail polish remover on the way home.
For a while, there was another person who made Gaile feel wanted and loved — her other uncle, Marshall Kirksey. He was one of the few men in the girl's life who doted on her. That's why it confused her so, she said, when he pinned her against a hay bale on his farm and forced his hands down her pants. Gaile was between 5 and 7 years old. She says she told Izora, but her mother did nothing. Izora would later deny this — not an uncommon discrepancy in terms of sexual abuse within the extended family. His ex-wife, though, would later tell Gentry she divorced Marshall because he had an affair with a minor who lived on the farm. She said she would not doubt Gaile's story.
Uncle Marshall's advances made Gaile feel sick inside, she told assessors, but as a child she couldn't comprehend how wrong they were. As she entered junior high, her uncle became more insistent, eventually attempting to penetrate her. After that, Gaile was able to stay away from the family gatherings at his farm altogether. Around the same time, her sterling marks at school began to be replaced by Cs, Ds and Fs. Her "excellent" conduct, too, was now deemed "satisfactory." In class Gaile was now the "solitary, standoffish, depressed, isolated" girl who allowed teachers to call her Marcia even though she always answered to Gaile.
Gaile's adolescence wasn't characterized by time with friends — she had very few — or by awkward dates with teenage boys. Jewell made sure of it. Many a father has joked about brandishing a shotgun in front of young men taking their daughters out on first dates. Jewell, openly aggressive, kept one by the front door in plain view.
---
By this time, the tenor of Calvary United Pentecostal was beginning to shift. There was a new preacher, the Rev. Jimmy Greer, who brought with him a sea change in the prevailing religious paradigm. The church split with the United Pentecostal Church and its rigid, legalistic tenets, becoming Abundant Life Church. Women were no longer banished from the congregation for wearing pants or having short hair.
Meanwhile, Gaile's little sister, Carolyn, began spending more and more time with the pastor's wife and his three daughters. Before long, Carolyn practically lived with the family. As teenagers, the sisters orbited different worlds. Carolyn was the pretty, popular one with the beautiful voice. Gaile, confused and socially stunted, bore the brunt of the hectic home/day care that Carolyn largely avoided. She strove to be the perfect daughter.
After high school, Gaile continued to live at home. Yet the rules constricting her social life didn't relax much with her coming of age. One event in which the two assessments begin to diverge is the incident that propelled her out of her parents' household. She spent a night — or a few, depending on the account — with an older female friend.
When she returned home, Jewell forced Gaile, now a grown woman, to strip down to her underwear so he could search her body for track marks. It didn't matter that Gaile had apparently never tried drugs or been in trouble with the law. Nor did it matter when Jewell found no evidence. Just for good measure, he whipped her with his belt. Carolyn corroborated the story, but added she didn't know whether or not Jewell whipped her. Whatever the case, Gaile moved into an apartment shortly afterward.
She got a job at LeBonheur Children's Medical Center in Memphis. There, she met an Air Force veteran who said he'd served as a medic in Vietnam. "I stood up twice in Vietnam and was shot both times," Ron Owens told friends, pointing to scars on his elbows. Now a nurse at the hospital, he was charismatic and gregarious, always regaling friends and coworkers with a new joke or story. A golfer and basketball player, he was a stickler about his appearance, which was usually flawless, and he was a man who demanded order and neatness — not the kind of man Gaile thought would ever be interested in her.
But whether she knew it or not, Gaile was an attractive young woman with a petite figure. And Ron was interested. Gaile felt, if nothing else, grateful to be at his side.
Even so, when he proposed to Gaile at the Gridiron Restaurant, she told him she'd have to think about it. He approached her again the next day and told her he was serious. This time Gaile said yes. They were married in 1971, and the couple drove to Little Rock, Ark., for their honeymoon, to start their married life.
[page]
The wedding night would prove to be a nightmare for both parties. Gaile, just 20 years old, was a virgin and an utter novice in the bedroom. She was mortified when Ron insisted on having sex with the lights on. The act, she told assessors, was to be conducted in complete darkness. The female body, she'd been told since childhood, was a thing best kept hidden.
Ron was rough, she said, and her first sexual experience was anything but pleasurable. According to both assessments, Ron told Gaile she was "frigid." If she couldn't fulfill his needs, he told her, he'd find someone who would. Thus began the couple's sex life. From there, Gaile said, it would only get worse.
---
In 1972, Gaile became pregnant with her first son, Stephen. According to Vogelsang, Gaile said Ron was not happy about the pregnancy. He was attending school and didn't feel they were financially secure enough to raise a child. Publicly, however, he beamed with pride — the picture of a proud father-to-be.
After Stephen's birth in January 1973, Gaile began working as a receptionist for a local doctor. Though you wouldn't know it by looking at the couple, Gaile was unhappy and depressed. She had gained as much as 70 pounds, and she began popping diet pills to control her weight. She felt unloved, and her husband let her know in private he was sexually frustrated.
If she couldn't fulfill her husband's desires, though, Gaile ensured that he came home each night to a spotless house. Fueled by the diet pills she was taking, Gaile wove an appearance of domestic bliss — the All-American, clean-cut family in a spit-shined home. Yet it wasn't enough. Gaile began to suspect Ron was having an affair.
At around that time, Gaile was caught embezzling from the doctor she worked for. She'd used the money to buy things she needed for her son and clothing for Ron. The stealing, Gaile claimed, was meant to ease her family's financial pressure. Naturally, it had the opposite effect. Gaile was required to pay back every cent. Izora loaned her some money, and in return, Gaile cleaned her house and helped with the day care to pay it off. According to testimony, however, it's likely that Ron picked up a hefty chunk of the tab.
But Gaile wasn't the only one living behind a construct. According to court records, Ron was put on probation at LeBonheur for falsely claiming he held a bachelor's degree in biology on his job application. He had only an associate's degree in nursing from Memphis State.
No less suspect were his claims of being a twice-wounded medic. According to his military records, Ron Owens was not wounded in Vietnam. Nor had he contracted malaria in the jungle twice, as his employment records at the hospital indicated. In fact, Ron was never even in Vietnam, his military records indicate. The closest he came was an Air Force base in Korea.
Behind the closed doors of their bedroom, the relationship deteriorated. From the beginning, Gaile Owens maintains, Ron was sexually abusive. In part because of the abuse Gaile says she suffered at the hands of Uncle Marshall, the assessments say, sexual intimacy was difficult. It got worse, she says, when Ron expanded his idea of intercourse to mean penetrating her with inanimate objects.
Gaile told both social workers Ron penetrated her with a rough clay marijuana pipe shaped like a penis and testicles, causing her to bleed. Though her sister Carolyn said she never saw any indication Ron was abusing Gaile, she verified the existence of the pipe in court. Gaile also claimed Ron penetrated her with a wine bottle, hard enough to break the bottle's neck. She told Eric Gentry that Ron, with his medical knowhow, just laughed and retrieved the glass with a pair of forceps. There was no record of Gaile seeking medical attention.
In fact, there is no way to verify any of her claims, which raises one of the most troubling facets of the case. It could be (and no doubt will be) argued that the lack of evidence — medical records, police reports, photos — shows that Gaile's abuse allegations are the desperate tactic of a compulsive liar trying to save her hide. One of Ron's best friends, Keith Ferguson, who also happened to be married to one of the Rev. Greer's daughters, tells the Scene he doesn't believe her story.
"One of the things I tell people now, having been married to a minister's daughter, you hear a lot more stuff than you ever want to know about what goes on in the church because you have access," Ferguson says. "In all of those years — and I was married to the pastor's daughter for 18 years — in all of those years there was never any kind of talk, any insinuation that Ron had mistreated Gaile in any way."
Yet experts say the lack of verification is the rule rather than the exception in such cases, part of the severely intimate nature of the abuse. Victims will typically keep it secret even from their closest confidantes. It's difficult to dismiss her claims, then, simply because they don't meet the criminal court standard of independent corroboration.
In 1976, Gaile was due any day to deliver her second son. The night before her scheduled C-section, she and Ron had dinner at Red Lobster. According to both Gentry and Vogelsang, he insisted afterward on sex. Even with severe abdominal pains, there was little Gaile wouldn't do to please her husband. After several unsuccessful attempts to penetrate her, Ron relented.
The next morning, Gaile found her bedclothes soaked in blood. Of course, there are no eyewitnesses to corroborate what happened in the bedroom that night. But hospital records from the following day point to trouble. Doctors were able to deliver Brian, a healthy boy. Gaile herself, though, was diagnosed with a partial placental abruption — a separation of the placenta from the uterine wall, which could conceivably be caused by sex if the placenta is low-lying.
With the new addition to the family, the financial pressures on the young couple continued to mount. Ron received a promotion to director of education at LeBonheur, but money was still tight. Gaile looked at the accumulating debt, and a familiar idea occurred to her.
---
One morning in early 1978, Keith Ferguson got a call from his friend Ron Owens. Ron was sobbing. He needed Ferguson to come to the house to watch the boys as soon as he could. The police had just led Gaile away in handcuffs, he said, and he had to go down to the station to find out what exactly was going on — though surely he must have suspected. Ferguson said he'd be right over.
Ron was one of Ferguson's best friends. The two lived no more than a block from each other. Not only did they carpool to work each morning, Ron's recommendation had gotten Ferguson his job at LeBonheur. He had dinner with Ron, Gaile and the boys every night. Ron even taught him how to golf. Yet this was the first he'd heard of any problems the couple had. It's telling that even one of Ron's closest friends, up to that point, knew them only as the model family he hoped to have one day.
Gaile was charged that night with forgery. While she was working as a receptionist for Memphis Orthopedic Associates, authorities charged, she'd cut unauthorized checks to herself from her employer. According to friends familiar with the situation, Ron mortgaged the house and nearly depleted their savings to make restitution. The Rev. Greer helped Gaile find a lawyer, as well as a psychiatrist who might be able to make sense of her crimes.
[page]
She went to a single one-hour session with Dr. Max West — not enough to plumb Gaile's damaged psyche, but enough to scratch the surface. West suspected she suffered from obsessive-compulsive disorder, which might explain the meticulousness with which she kept house. He concluded that she might have a severe personality disorder, coupled with poor problem-solving skills. These issues, he posited, expressed themselves in times of great stress, resulting in behavior that seemed utterly out of step with her closely held Christian values.
Gaile volunteered that she often found herself lying to those closest to her, especially her husband. West advised Gaile to schedule another session. She never did. Gaile went on to serve three months in jail.
Apparently it did little good. According to Ferguson, Ron insisted she work to pay back the money she'd stolen. He got her a job through a church friend who owned a music supply store. It wasn't long, though, before Gaile was caught stealing once again. Because the owner was friends with Ron, Ferguson says, he didn't press charges, instead allowing them to pay back the embezzled funds. "Her need for money was incredible," her former employer and fellow church member told the Memphis Commercial Appeal. "And nobody has ever figured out what she was doing with all that money."
Stealing from employers seemed more like compulsive behavior than the hallmark of a savvy career criminal. Still, Ferguson says Gaile was shrewd enough to launder her stolen money through a joint checking account she shared with her sister. Gaile was in charge of maintaining the ledger. Carolyn deposited and cut checks from the account.
Others close to the family, as she confessed to Dr. West, noticed she struggled with the truth. State Rep. Joey Hensley (R-Hohenwald), then a young doctor in his residency, married Carolyn in 1981. Gaile always claimed she hadn't embezzled, he tells the Scene. "She was a good person, but she was sort of a pathological liar. She just had a hard time telling the truth. Whether it was to cover up ... Or sometimes it was easier to tell the truth than it was telling lies, so sometimes you couldn't hardly believe what she said."
The year Gaile was arrested, the family was in a slightly better position to afford her transgressions. Ron moved to Baptist Memorial Hospital in Memphis and became associate director of nursing. His new position required him to travel often. Gaile, meanwhile, was attempting to better herself. She began taking basic courses at Shelby State Community College.
Though the Owenses found themselves in constant legal, financial and marital turmoil, Ron's colleagues apparently were none the wiser. Lucy Shaw and Ron were a team at Baptist — they shared the same position and put their heads together in daily meetings. The Ron she knew was the consummate unruffled professional. He was "neat as a pin," as Shaw puts it; the only flaw she recalls is a sometimes reckless sense of humor. For a colleague's birthday, Ron once brought a penis-shaped cake to the hospital. Shaw declines to discuss specifics, but court documents indicate it didn't go over well.
Shaw also notes that his jokes often came at the expense of his wife. Still, Gaile struck Shaw as a woman whose world revolved around her husband. Despite her past, Gaile found a job across the street from Baptist as a receptionist. Shaw remembers Gaile dropping in from time to time to see Ron. She was almost unchanged from the unassuming girl who answered to Marcia instead of Gaile in class. She was pleasant, deferential, never without a warm and ready smile.
"She gave the picture of a woman who was very intent and preoccupied with trying to please her husband," Shaw tells the Scene. "Whether she was successful or not, I don't know. But one woman can always look at another woman and tell — boy, she's working hard to please her husband. It was things like being on time, or the kids — everything had to appear to be perfect."
Either Gaile had a poker face, Shaw says, or she was completely oblivious to the rumor swirling around the hospital: Ron was having an affair with a subordinate, a nurse. The former is more likely. Sometimes when she answered calls at the house, Gaile heard nothing but faint breathing on the line. Other times, whoever it was simply hung up. She claims she once received a message composed of letters cut from a magazine. It said, "Your husband is having an affair and everyone knows it."
Gaile began forging checks at work again. She was quickly found out and terminated, and the family was left to pay another stiff sum. Ron said he couldn't afford to absorb this latest financial blow alone. Gaile's parents chipped in by mortgaging their home and selling some rental property. Carolyn testified that her parents put themselves $20,000 in debt to keep Gaile out of prison — a debt they could ill afford.
Depending on whom you ask, there seem to be two paradoxical Gaile Owens. One was the demure, unfailingly gracious and beaming wife — the generous one who always picked up the tab at dinner, even though her family was mired in the financial morass she made. The other Gaile behaved like a pathological thief caged by her own deceit. Keith Ferguson says Gaile had a way of manipulating her friends, whose social lives all centered on the church. Ferguson said if the social agenda wasn't to Gaile's liking, she'd play one friend against another to change it.
"Eventually it gets back to people," Ferguson says, "and they feel like they've been manipulated at that point."
According to Carolyn, Gaile involved her oldest son Stephen in her deceptions. Despite Gaile's obvious problems handling money, for example, Ron put her in charge of the family's finances. He provided the money to pay bills, family friends say, but the bills weren't getting paid. Gaile allegedly told Stephen to tell his father they'd gone to the bank, when in fact they hadn't.
Worse, she was losing control. Their bank account was in the red. Gaile was writing checks on her disabled aunt's empty account. She tried hiding unpaid bills, and the delinquent payment notices that kept rolling in.
"...[Dad] would come home, and they would fuss over some bank statements," Stephen testified. He and Brian had caught their mother stuffing sheets of paper and envelopes beneath the mattress in the guest bedroom. Gaile told them it was money. It looked to the boys like bank statements.
Those close to the family said the Owenses wouldn't be able to make their next mortgage payment. Gone would be the picture-book home, even Gaile's new Buick. She stood to lose even more. She knew if Ron found out what was going on, he'd divorce her. And if he did, she had no doubt he'd take her boys with him.
Meanwhile, Ron's romantic relationship with a subordinate blossomed. Ferguson says he never had any direct knowledge of his friend's affair. But he says it might have been one of the few good things Ron had going during that dark period, other than his sons.
"I think he was frustrated," Ferguson says. "Ron had become the associate director of nursing at Baptist Hospital, and I think he was embarrassed by [Gaile's embezzlements]. For Ron, in a lot of ways, he was just trying to maintain some sense of normalness given what had transpired. But we all make mistakes, and I'm sure Ron made his, too."
Finally, Gaile told a social worker, she followed Ron to work early one morning. As she pulled into the Baptist parking lot, she found Ron with a nurse who worked for him, Gala Scott. Scott could not be located to confirm Gaile's account, but Gaile says she confronted Ron. He slapped her, she says, slammed her against the car, and told her never to spy on him again.
At this point, assessors say, Gaile saw her fantasy of suburban perfection crumbling. Her perfect husband had hurt her where no one could see; now he was openly hurting her with his new lover. She would lose her perfect sons, her perfect life. Gaile fled the parking lot and drove toward the Memphis-Arkansas Bridge. She says her idea was to jump.
Some say what happened next happened because she was fed up with her abusive, philandering husband. Some have theorized she wasn't about to let him take her sons from her. The prosecution would later say that for Gaile, it was all about the money — always, from her first embezzlement to her last unpaid bill.
For reasons known only to her, and to the social workers she confided in, Gaile Owens didn't jump. Instead, she eased her late-model, two-tone Buick Cutlass off North Second Street into a rundown section of Memphis called Bearwater. She spotted a group of men on a street corner, and she decided to make them a proposition.
---
Bearwater, in the mid-1980s, was an all-black neighborhood composed partly of working-class folks employed at the now-shuttered Firestone tire plant or at the steel mill. It was also a place where cocaine and marijuana were available on demand from dealers who worked the street corners.
Despite the nice sedan and the upper-middle-class, suburban white woman behind the wheel, someone like Gaile would not have drawn that much attention from the men drinking Thunderbird wine on the sidewalk. North Second Street carried heavy traffic downtown, past row after row of two-room shotgun houses with slat siding. It wasn't uncommon for suburban whites to pull off onto one of these side streets, looking to score coke.
If there were a physical embodiment of a person who wasn't supposed to be in this part of town, Gaile would have been it. She usually wore her hair in a short bob, her features delicate, almost girlish. By this point, though, she had become a familiar face on the corner, where almost everyone knew her by the mocking nickname "Big Money."
According to corner regulars, who later turned witnesses for the prosecution, it was just after Christmas 1984 when she nosed the Cutlass up to the corner of Second and Keel.
She motioned three men over to her car — Michael Powell, known as Twin; a convicted murderer named George Sykes, aka "Bubba"; and a sometimes informant named George James.
James had heard of her. In fact, she was the talk of Bearwater. Every wino on the street with empty pockets knew hers were deep and generous. Plus it was really easy to get quick cash out of her. All you had to do was say that you would kill her husband.
[page]
Some say she'd handed out as much as $5,000 to the corner men, along with a photo of Ron in his bowling-team uniform and a drawing of the layout of their home. On this day, she told James she had a job for him. James claims he was given $40 that day — it was all she had — and says she told him he'd get $15,000 if he made the hit. When asked why she wanted her husband dead, he said she only hinted vaguely at a "bad marriage." Like everyone else who took her money without intending to follow through, James pledged his services.
Arranging Ron's murder, much like Gaile's life up to this point, was anything but simple. Every man she solicited was a potential witness against her. None had any real incentive to hold up their end of the bargain. Gaile soon found herself in an honor-among-thieves impasse.
"Here's a rich woman come down in the ghetto, and she starts talking to guys on the corner trying to nickel-up to get a bottle of wine, and she's offering them big money. She got a job for them to do," testified Sykes, a convicted murderer and former drug dealer. "Well ... hey, everybody lined up. In fact, anybody in my neighborhood would have told her, 'Sure, I'll do it for you. Pay me.'
"She was the laughingstock of the corner."
According to testimony, Gaile became impatient with James. It's difficult to reconcile the meek, demure Gaile from Bartlett with the woman tracking down a convicted felon in the Memphis ghetto and attempting to hold his feet to the fire. Yet she began showing up in Bearwater, witnesses said, on a daily basis.
James quickly figured out there were easier ways to wring money out of the pathetically desperate housewife. He began to blackmail her. He'd only return the map and the picture of her husband for a price. If she didn't pay, he said he'd turn her in. Twin said she began sobbing and muttering something about losing her children.
Her attorneys have said this proves Gaile realized she had made a mistake — one which she was attempting to rectify. And eventually, James sold the materials back to her for $60. But others said Gaile was so persistent that they began to see her as a nuisance and avoided her. Sykes said he instructed his roommates not to let her into the house if she showed up and to tell her he wasn't home.
They also grumbled that she was tapped out. She'd handed out so much money — for weapons, transportation for the killer and other materials like silencers, which no one in Bearwater could procure — that she was "steady-crying broke." Carolyn would later testify she found bank statements that indicated Gaile was many thousands of dollars in debt.
Finally, she took them on a reconnaissance trip. According to James' testimony, Gaile pulled up to him, Powell and John Wesley Jordan, known as Stonewall, on the street corner in her Cutlass and beckoned them to get in. She shuttled them away from their blighted neighborhood toward the Raleigh Springs Mall in Bartlett. She dropped them off across the street while she withdrew roughly $500 from Leader Federal Bank.
Because of the drug traffic in Bearwater, it wouldn't have been that unusual to see a white woman in a nice car. But for the same white woman to cruise past the manicured homes of the mostly white East Hills subdivision, in a Buick filled with black men, in the mid-'80s? That almost certainly couldn't have gone unnoticed — especially if the passersby recognized Gaile Owens.
That didn't stop her from pulling back up to James. He tossed an empty red Thunderbird wine bottle into the bushes bordering the sidewalk. As he slid in next to her, he said, she passed him the money. Then she took them to her church, Abundant Life, and showed them where her husband played basketball after Sunday evening worship. She pointed to the side door through which he would leave, and to the spot where he usually parked.
Though James might not have been the most unimpeachable witness, his testimony on this point was credible because he later led police to both her church and the discarded wine bottle. Police also said he correctly identified the house from his memory of the photo.
In the end, this mission proved no more satisfactory than the others. But Gaile met someone else — a roommate of Sykes' named Sidney Porterfield. A short, stout mechanic and all-around handyman with a reportedly solid work ethic — not to mention a stint in prison for robbery with a deadly weapon — Porterfield ran a shop on Second and Marble. He told police Gaile came by one day looking for Sykes. She told him she wanted her husband killed, he later testified, and asked if he was interested.
Porterfield said he needed to "look into the circumstances" before deciding. He claims she offered him $17,000 and indicated she was willing to negotiate. They agreed to meet on a Sunday. It was Feb. 17, 1985, the last day of Ron Owens' life.
It began like any other Sunday. The Owenses went to Abundant Life for the morning service. Gaile sang with the choir. Afterward, Ron and Keith Ferguson teed off at Woodstock Hills Country Club. Gaile had lunch with her sons and her sister.
At approximately 2:30 p.m., while Ron golfed, Gaile drove to Memphis. Porterfield didn't have his own car, so he caught a cab to the Royal Oaks Motel at Watkins and North Thomas Street. The cab driver saw a white woman drive up. "But I couldn't swear [Gaile] was the lady with Porterfield," he later testified, "because when the lady drove up in the car, she came up, and I was looking ... you just don't stare at white women, you know, so I didn't stare at her."
According to Porterfield, Gaile drove him to a gas station where she filled the Buick's tank. She told him she couldn't pay him until next week. She would have to call him some other time, he replied. She asked him to come by the house to get the lay of the land. He said he'd try to later that afternoon, but he had to borrow a car first. Porterfield's defense would later say if he went to Gaile Owens' home that day, it was to case the house and burglarize it. He had no intention of committing murder on credit.
At that, Gaile dropped Porterfield off at the motel. She made it back to Bartlett by 4:30 p.m. at the latest. She was just in time for choir practice.
---
Ron showed up late to the Sunday evening service, Carolyn would later recall. He usually played basketball with the other men when church let out. This time, though, a team from a nearby Methodist church showed up to use the court. This meant Ron and his teammates wouldn't get the usual playing time. Ron didn't want to wait around, Carolyn said, but Gaile convinced him to stay and play with Keith Ferguson and the other guys.
The Owens boys, Brian and Stephen, always watched their father play basketball on Sunday evenings. Tonight, though, Stephen said Gaile told them they couldn't stay. She wanted them to come with her to Carolyn's house. He begged her to let them stay, but Gaile wouldn't budge. Before they left the church, Carolyn said her sister made a call. She wasn't sure to whom.
Gaile and the boys stopped at the Taco Bell drive-through on the way to her sister's. They were joined by Ferguson's wife and children, along with some other women from the church. Brian and Stephen played Trivial Pursuit in Carolyn's living room.
Sometime around 9 or 9:30 that night, Ron and Ferguson wrapped up their game. Ferguson tells the Scene he called his wife and asked her to come pick him up. He and Ron were talking when Ferguson's wife arrived, and he remembered Ron played with their 5-month-old son, Matthew, who was strapped into a car seat. Ron said he was going to go home to get something to eat. He threw his yellow vinyl Puma duffel bag into the Honda and drove off. It was the last time his friends would see Ron Owens alive.
At around 10 or 10:30 that night, Carolyn remembered Gaile remarking on the time. She couldn't believe she was letting the boys stay up this late on a school night, she said. Soon after, Gaile Owens gathered the boys into the Cutlass. Together, they steered for their perfect home.
[Next week: How the hitman's confession raises doubts that have never been laid to rest; how unanswerable questions, lies and missed opportunities conspired to ensure no one court would ever hear the whole story; how Tennessee's sentencing record remains frustratingly inconsistent; and how Gaile Owens' professed desire to shield her family from the harshest secrets of her marriage may end up costing her life.]