Radley Balko is a journalist who covers criminal justice and more for The Washington Post. He is author of the books The Rise of the Warrior Cop and The Cadaver King and the Country Dentist. With his ongoing series Nashville Byline, he'll profile fascinating characters, businesses and other parts of Nashville.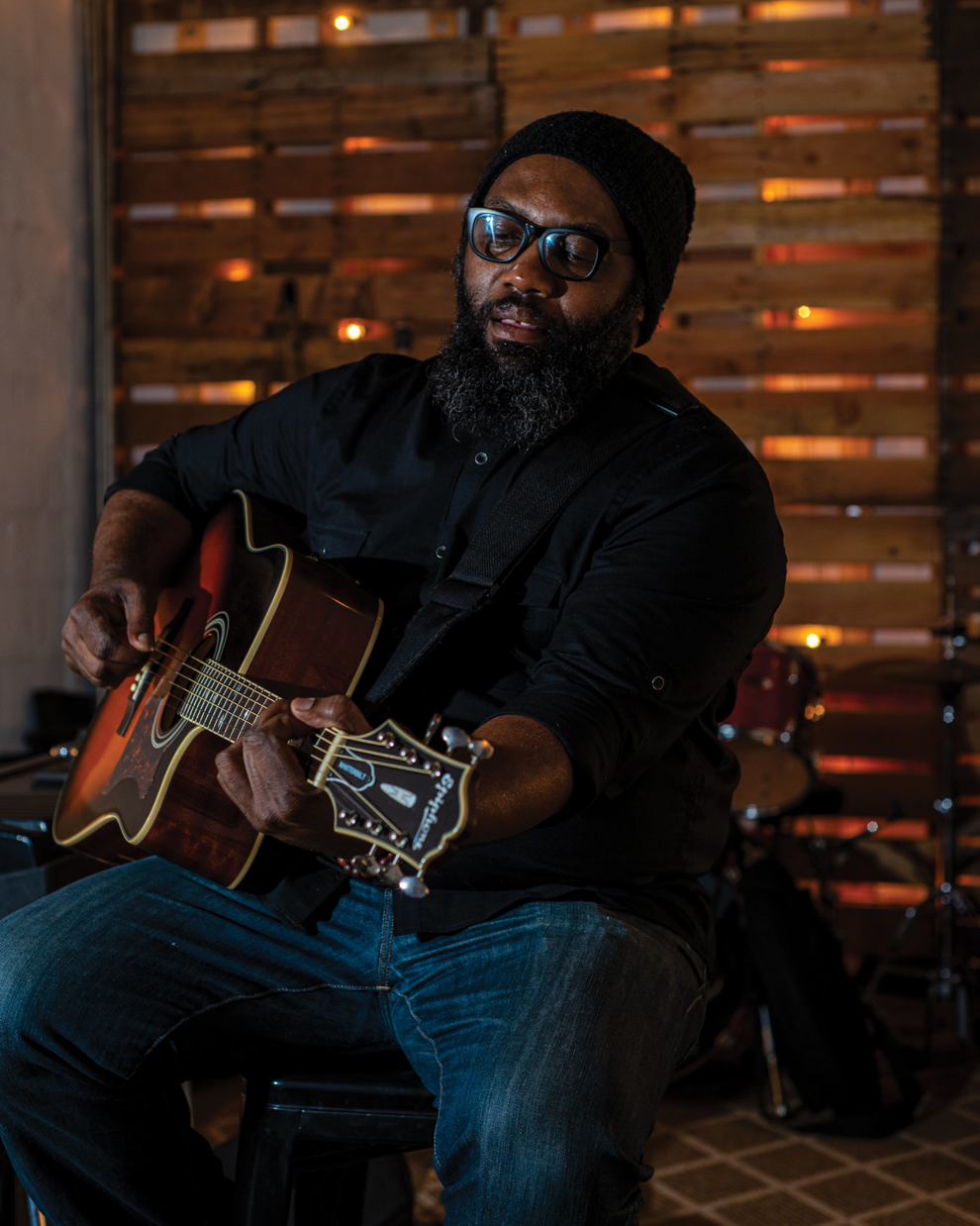 ---
There was a time when Nashville was a Moveable Feast of soul. In the 1950s and 1960s, up and down Jefferson Street, venues like Club Baron, Club Stealaway and the Del Morocco hosted talent like Little Richard, Otis Redding and Jimmy Church and the King Kasuals — the latter a band that also featured a virtuoso young guitarist named Jimi Hendrix. Well before Soul Train, Music City's WLAC-TV station broadcast Night Train, one of the first all-black musical television shows.
But that all changed in the late 1960s, when the newly constructed Interstate 40 cut through the city's black business and culture district. The behemoth highway suffocated the black neighborhoods thriving on the north side of the city. It shuttered clubs and restaurants, pulling the plug on the primary incubators for Nashville's soul and R&B talent. Music City would remain a country town. 
More than a half-century later, a chiffon-voiced ex-mechanical engineer for NASA is trying to re-create the legacy of Jefferson Street. In 1999, Jason Eskridge — a native of Rockwood, Tenn., who grew up singing in church choirs and played football at Tennessee Tech — left his well-paying job with the space agency in Huntsville, Ala., to pursue a music career in Nashville. He became a staple of the Nashville music scene, singing backup for Lyle Lovett, Marc Broussard, Randy Travis and the Zac Brown Band. He opened for artists like Jonny Lang and Aaron Neville, and sang with the bluegrass ensemble The Cumberland Collective. He and his group have also been the house band at Tennessee Titans games. (Disclosure: He also sang at my wedding.)
About six years ago, Eskridge approached the owners of East Nashville's bar and venue The 5 Spot with an idea to showcase the city's soul scene. "It was never about a lack of talent in this city," Eskridge told me in the venue's courtyard back in late January. "It's never been about supply, or even about demand. There just haven't been many venues willing to take a chance on soul music." 
In the early 2000s, the promotional collective Lovenoise featured black musicians, poets and other artists on Sunday nights at the old Bar Car venue in Cummins Station. Lovenoise has since grown to become a major promoter of urban music in the city. But the Sunday shows at Bar Car stopped around 2010, starving an important ecosystem for nurturing black music in Nashville.
Eskridge knew that The 5 Spot had been hosting an increasingly popular weekly dance party called Motown Mondays, where the DJs of local duo Electric Western spun artists like Smokey Robinson and Stevie Wonder. Eskridge thought the success of the Motown Mondays might make The 5 Spot amenable to something more ambitious.
"The idea was to create an infrastructure for soul in Nashville," Eskridge says. "The music industry has changed so much. No one does auditions anymore. It used to be you would cold-call producers and try to get them to listen to you. Now it's about seeing people perform. It's networking. We're trying to create a community."
The 5 Spot's owners jumped at the idea. "They got it from the start," he says. "They understood the concept and took a chance on this, and I'll always be loyal to them for that." Thus was born Sunday Night Soul, which has grown to become not just a spotlight for Nashville's soul and R&B artists, but a place for nationally renowned artists to stop in and jam when they're in town.
My wife and I attended one of the first Sunday Night Soul shows. Over the course of a few hours, not more than 20 people showed up to listen. But on the night of Sunday Night Soul's fifth anniversary show last year, the bar was packed, shoulder to undulating shoulder. 
"You know they say you never really see your kids grow," Eskridge says. "Other people do, because they'll see them every few months. But you see them every day. That's kind of how I feel about Sunday Night Soul. I didn't really notice it growing along the way. But now we have something special. It never seemed like a huge risk to me. With the talent we have in this city, I always knew that if we stuck with it, this thing would work." 
Eskridge says one moment he started to realize the experiment was a success was when Jonny Lang and his band stopped by to play after a show at the Schermerhorn. The same night, gospel singer Doobie Powell stopped by as well. "When I toured with Jonny, we used to listen to Doobie on the tour bus," says Eskridge. "Now here they were together, neither knowing the other was in town, and both fans of the other's music. That's when I started to realize we were really building this network I was hoping for."
A typical Sunday Night Soul show features a wide array of soul, funk and R&B. Eskridge keeps his own definitions of both terms loose enough to accommodate a huge swath of artists. Bands intermingle, inviting one another onstage to jam, often inviting stray friends and musicians they spot in the audience to jump onstage as well. On some nights, you'll see 10 or more artists onstage. There might be a brass section. Or a trombone soloist. Or a fiddler. The listed artists are just the main ingredients — anything can happen from there.
On the nights Eskridge himself plays, expect seamless transitions from Donny Hathaway to Blackstreet, Michael Jackson to Bill Withers, Sly and the Family Stone to Mark Ronson — it's a bacchanal of soul-funk revelry. The end-of-the-night jams can go on for 10 minutes or more, with smoldering grooves undergirding spiraling solos and improvisation, all spiked with familiar riffs and melodies from Motown, Stax and Muscle Shoals.
The shows generate material for new songs, forge friendships and partnerships, join producers to talent, and help established artists find up-and-comers for backup gigs, recording sessions and opening acts. In the audience, there's as much networking and making of introductions as bopping and grooving. Being at a Sunday Night Soul show feels special, like you're witnessing the birth of a scene.
It's also one the more interesting crowds in Nashville. The 5 Spot sits in Five Points, the crossroads of East Nashville, where tall-and-skinnies bought by a cadre of whiter, younger newcomers jut up over the city's older, blacker, working-class neighborhoods. Despite proximity, the two tend to shop at different stores, eat at different restaurants and drink at different bars. But Sunday Night Soul is an exception. On these nights, The 5 Spot is among the most diverse places in the city.
That too is by design. Eskridge's extraordinary vocal range has allowed him to perform across a wide array of musical genres, and consequently, he's forged friendships and professional relationships that transcend racial, cultural and political lines. "Community can mean a lot of different things," he says. "Music is so healing and universal. So I'm deliberate and meticulous about who we book. I think it's important to sing alongside people who don't look like you. Even people who don't vote like you."
My first interview with Eskridge took place before the COVID-19 outbreak. I checked in with him again after the city's music venues shut down. Like a lot of artists, he's worried.
"In this business, you're just hanging in there through December, January and February, trying to get by," he says. "You're waiting to get to March. That's when it starts to open up. Then this happened. A lot of people are struggling. I had $10,000 worth of work over the next two months that just went away."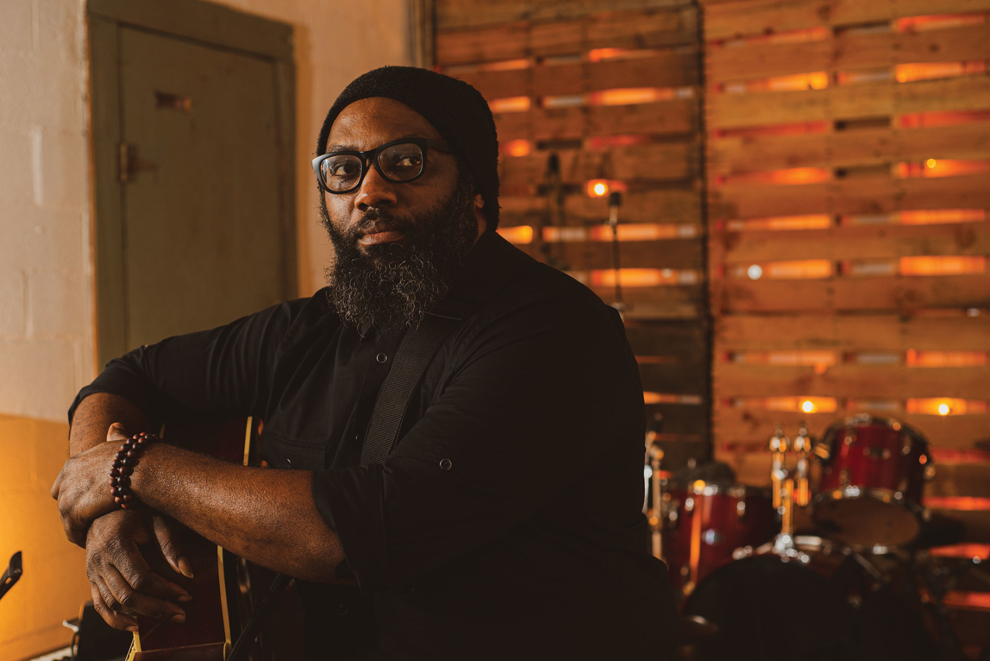 Still, Eskridge says, he's better situated than some other artists. He makes part of his living as a background singer in recording sessions, and he has equipment to record from home. "I have a lot of relationships with people who trust me enough to let me do that," he says. "But I can't hold out forever. And the people who make their living touring are going to get hit really hard."
As of now, the future of Sunday Night Soul is uncertain. Like other businesses in Five Points, The 5 Spot was already hurting after the tornados. They were only reopened for a day before the virus shut them back down. The owners have since set up a GoFundMe page to help the venue continue to pay staff and musicians. As with every other business shut down in the wake of the virus, it's unclear if they'll ever open again.
But Eskridge remains entrepreneurial. He's taken Sunday Night Soul online, and has streamed three sessions since the shutdown. "It's obviously not ideal, but one thing it has done is brought the show to people who have followed us over the years, but could never make it to Nashville," he says. "I've heard from people all over the country. We had a guy watching from India."
But long-term, for artists like Eskridge to remain vital, music consumers will need to step up.
"I think people are accustomed to thinking of online music as free," Eskridge says. "And before all of this, that made sense. But people need to understand that we musicians — well, we all just got fired. So if you're enjoying a streaming show, throw out a tip. If everybody who watches us gives even just $5 or $10, I can pay my band and take a little money home to pay my bills. It's still commerce. It's just a new model. We're all going to need to adapt."