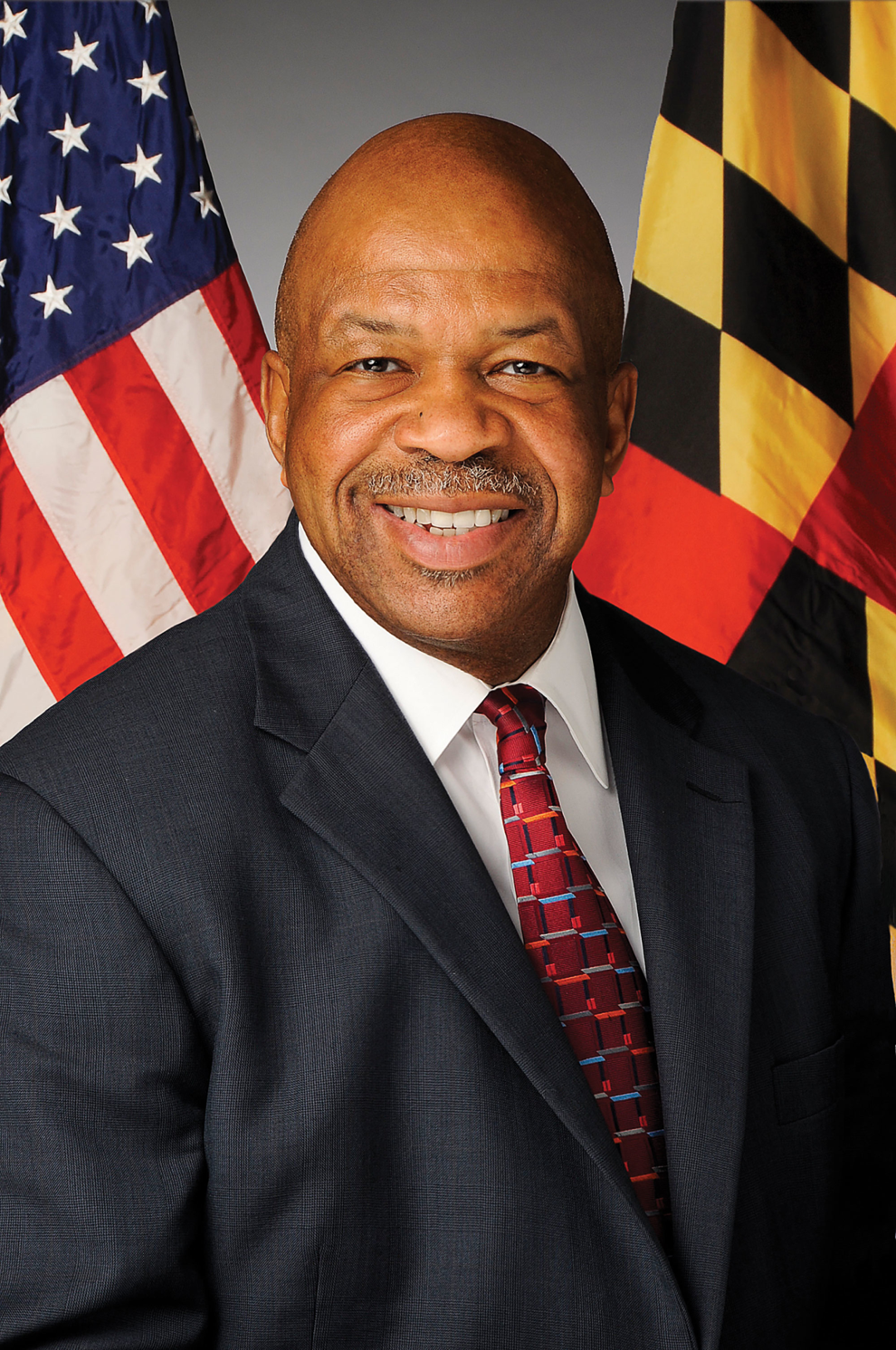 With the recent passing of U.S. Rep. Elijah Cummings, we have all lost a piece of history and a wise member of Congress whose moral compass helped guide our country.
Cummings was a young teen when the Civil Rights Act of 1964 became law. Nashvillians experienced the civil rights movement as it unfolded downtown at Woolworth on Fifth Avenue, where the lunch counter sit-ins were among the first nonviolent efforts to integrate our daily lives. Today, the sit-ins remind us of the impact that small acts by extraordinary people can have. The Rev. Kelly Miller Smith, James Lawson, Marion Barry — these names are taught in Nashville's history classrooms. But to Elijah Cummings, they were contemporary examples of how life must be lived.
Cummings was the son of a sharecropper from rural Maryland, and he succeeded in becoming one of our most senior members of Congress. I admired his forthright and direct response to criticisms, particularly the way he handled President Donald Trump's derogatory description of Cummings' home district of Baltimore. Trump called Baltimore "a disgusting, rat and rodent infested mess," and Cummings replied: "Mr. President, I go home to my district daily. Each morning, I wake up, and I go and fight for my neighbors. It is my constitutional duty to conduct oversight of the Executive branch. But, it is my moral duty to fight for my constituents." 
This statement encapsulates the life of Elijah Cummings. He protected the rights of his constituents, his state and his country, and he did so with honesty and respect. 
Many honored Rep. Cummings at his funeral last week, both Democrat and Republican leaders. He was hailed as a lawmaker who never forgot the responsibility of his job and who didn't participate in the partisan politics that has blocked so much progress in Congress. He counted Republicans as friends. Especially in these divisive days, that's an admirable quality. 
As I watched Rep. Cummings' funeral service, I was struck by the fact that he was the first African American elected leader to lie in state in the U.S. Capitol. That's a remarkable if bittersweet distinction. Just three African Americans in total — Cummings joins civil rights leader Rosa Parks and Officer John Chestnut Jr., the latter of whom was killed by a gunman at the U.S. Capitol in 1998 — have received this final honor.
Cummings' death caused me to reflect on the changes he witnessed. While we still have much progress to make, there have been some startling advances since 1964. Here are some numbers compiled by the Brookings Institute: 
60 and 2.2. In 1940, 60 percent of employed black women worked as domestic servants; today the number is down to 2.2 percent, while 60 percent hold white-collar jobs.
44 and 1. In 1958, 44 percent of whites said they would move if a black family became their next-door neighbor; today the figure is 1 percent.
18 and 86. In 1964, the year the Civil Rights Act was passed, only 18 percent of whites claimed to have a friend who was black; today 86 percent say they do, while 87 percent of blacks say they have white friends.
Cummings, and other brave men and women like him, exemplified what we can accomplish. But we are not finished. As President Barack Obama noted at Cummings' funeral, "It falls on us to continue his work."
Bill Freeman
Bill Freeman is the owner of FW Publishing, the publishing company that produces the Nashville Scene, Nfocus, Nashville Post and Home Page Media Group in Williamson County.