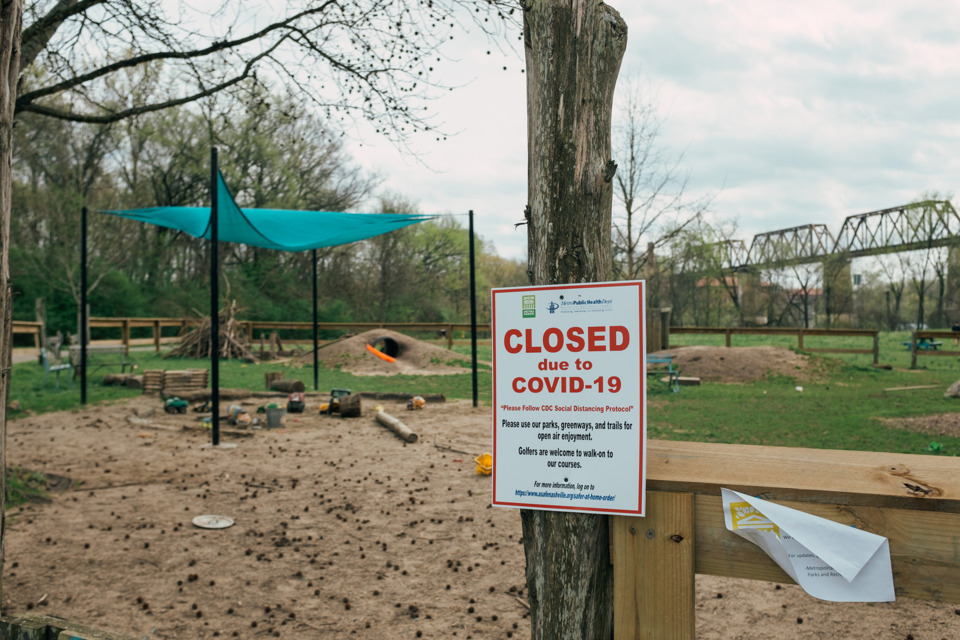 "Tens of thousands of Americans die; what does the president do?" As Frank Bruni recently wrote in The New York Times: "Spreads bad information. Seeds false hope. Reinvents history, reimagines science, prattles on about his supposed heroism, bellyaches about his self-proclaimed martyrdom and savages anyone who questions his infallibility. In lieu of leadership, grandstanding. In place of empathy, a snit."
In the midst of the COVID-19 crisis, an outbreak of ineffable proportions, we look to our government for leadership, hope, empathy and good judgment.
We look for leadership on the tough choices we need to make in closing businesses, and why we must stay at home and apart to keep each other safe. Leadership projecting hope and confidence that these steps will slow the spread of the virus and protect us. Leadership showing empathy for those who are most vulnerable. And having the judgment to stick with a plan.
Yet President Donald Trump, with self-proclaimed wisdom, suggested that internal use of bleach or disinfectant could be the answer, putting American lives at risk. So alarming were his comments that the makers of Lysol and Dettol issued strong warnings against ingesting the products. The New York Times also reports that the Centers for Disease Control and Prevention has already seen a spike in cases of exposure to disinfectant.
This leaves individuals like Dr. Debbie Birx, White House coronavirus response coordinator, caught between a rock and a hard place — she's forced to answer silly questions as to why Trump is recommending we take disinfectant and bask in ultraviolet light! We would be much better served if the president would not play doctor. A simple, "I'm going to let Dr. Birx answer that." But not Trump!
I cannot help but think back to just weeks ago, when Sen. Lamar Alexander had a chance to hold this man accountable during the impeachment trial. Alexander was pivotal in the process and could have swung the vote to allow testimony regarding the president's actions and behavior. He did nothing. A charitable assessment would be that Alexander might truly have thought Trump had learned his lesson and would emerge chastened from the impeachment process. But this crisis proves the opposite. In addition to making outlandish claims as to what can kill the coronavirus, the president is also steadily sending mixed signals to every state and every American.
The president exists in an echo chamber that allows him to believe he is on top of this situation — that he "gets it."
If he "gets it," why are so many people thoroughly confused as to how we're going to get through this crisis? Why is the president still touting that "normal life will return" when, according to medical experts, our "normal" may not be "normal" for anytime soon?
If he "gets it," why has he seemingly ignored the guidelines for states to reopen that he instituted? Those guidelines include a required 14-day downward trajectory in new coronavirus cases or in positive testing, yet the president is pushing states to reopen that haven't reached those key benchmarks. This includes our neighboring state of Georgia. One day the president was gung-ho for Georgia to reopen, the next he was bashing the state's governor for opening too soon. One day he's telling governors he wants them to call the shots, and soon after he's saying his authority is "total."
Many state leaders have grown sick and tired of the president's wishy-washy approach, and are thus mounting their own defense to the virus, using science and data over politics to govern when they'll reopen. States including California, Oregon, Washington, New York, Pennsylvania, Rhode Island, Connecticut, Delaware and New Jersey are coordinating for phased reopenings before the coronavirus wins the battle. 
Gov. Bill Lee issued his "Tennessee Pledge" designed to reopen as many businesses as possible in 89 of Tennessee's 95 counties. Lee asks businesses to "pledge" that they will provide safe environments and protect customers' and their employees' health. The pledge puts the burden on individual businesses but provides no specific mandates for accountability. Many Tennesseans are concerned that the governor's call to action comes too soon, citing that federal guidelines necessitate a 14-day downward trend in COVID-19 cases — a benchmark Tennessee hasn't reached. 
Mayor John Cooper's multi-phase, data-driven reopening plan for Metro Nashville is one that provides local residents with a higher degree of confidence. Using data, we'll have information on trends in testing, cases, health care capacity and personal protective equipment. If new cases mount, we'll step back a phase, and do so until the virus is less of a threat. 
Franklin D. Roosevelt once said: "Let us never forget that government is ourselves and not an alien power over us. The ultimate rulers of our democracy are not a president and senators and congressmen and government officials, but the voters of this country."
Bill Freeman
Bill Freeman is the owner of FW Publishing, the publishing company that produces the Nashville Scene, Nfocus, the Nashville Post and Home Page Media Group in Williamson County.