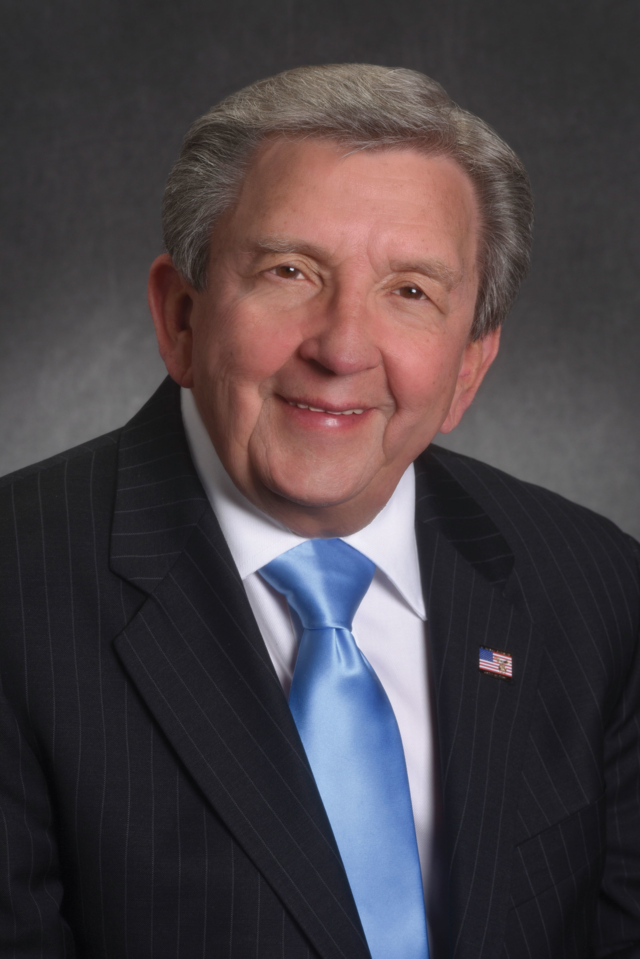 Parker Toler
Every position in Metro government requires dedication and commitment, but the job of Metro trustee is especially vital in guaranteeing that Nashville functions properly. Accuracy, efficiency and a compassion for Nashville's taxpayers are integral to the office. 
We were blessed to have the late Charlie Cardwell serve as Metro trustee for more than 25 years. The integrity he brought to the office is being carried on by Parker Toler, whom the Metro Council appointed in June 2019 to complete Charlie's term when he passed away. 
Parker Toler is a longtime friend of mine, and I endorse him unreservedly for the position of trustee. 
Toler has ably served in the trustee's office for eight years, coming out of retirement to assist his longtime friend. Cardwell asked Toler to help him in his tax-relief endeavors for cost-burdened Nashvillians, with the goal of easing their skyrocketing property taxes as much as possible. Toler has worked in the trustee's office helping in these tax-relief programs, in many cases helping elderly and physically disabled Nashvillians remain in their homes. When Cardwell passed away, the people he was working with in the office — and Cardwell's children — implored Toler to seek the appointment to complete his friend's term.
Now Nashvillians get to choose Cardwell's successor as Metro trustee. Since taking the helm in June, Parker has continued Cardwell's work and has led the department through a challenging budget season. His department is on budget and has accomplished departmental goals and tasks on schedule. 
The importance of this position cannot be overstated. The Metro Office of the Trustee oversees the collection of Metro's taxes — from personal taxes to utility taxes and property taxes. The funds collected by the trustee's office account for nearly half of Metro revenue, bringing in more than a billion dollars annually.
Toler himself will tell you that the goal of continuing the good work accomplished by Cardwell is a lofty one. In the past nine months, Toler has ably led the department, accomplishing the goals set for it, including annual meetings with the Tennessee State Comptroller's Office to review and conduct Nashville's tax relief and tax deferral programs, meeting all requirements as set forth by the state. 
Toler is the most qualified for this position. Of all positions in Metro, this is arguably the one that most demands experience and proven competence. We have that in Parker Toler, and his commitment to running the office efficiently and with compassion is second to none. 
When I asked Parker what drove him to seek this position, he said: "I think Charlie would be disappointed in me if I didn't do everything in my power to continue his legacy and the good work he accomplished for Nashville. I'm determined to do it right, and I won't give up." 
Given Toler's experience as a former Metro councilmember and with Metro Water Services, there are very few people who have as much history and experience with Metro as he does. He is simply the most qualified for this job. He has a clear understanding and proven ability to head the office, which is not meant for political jockeying. 
I encourage Nashvillians to remember the importance of voting in local elections. Local elections are where the most impactful decisions for a city and its residents' daily lives are made. 
Get out and vote!
Bill Freeman
Bill Freeman is the owner of FW Publishing, the publishing company that produces the Nashville Scene, Nfocus, the Nashville Post and Home Page Media Group in Williamson County.