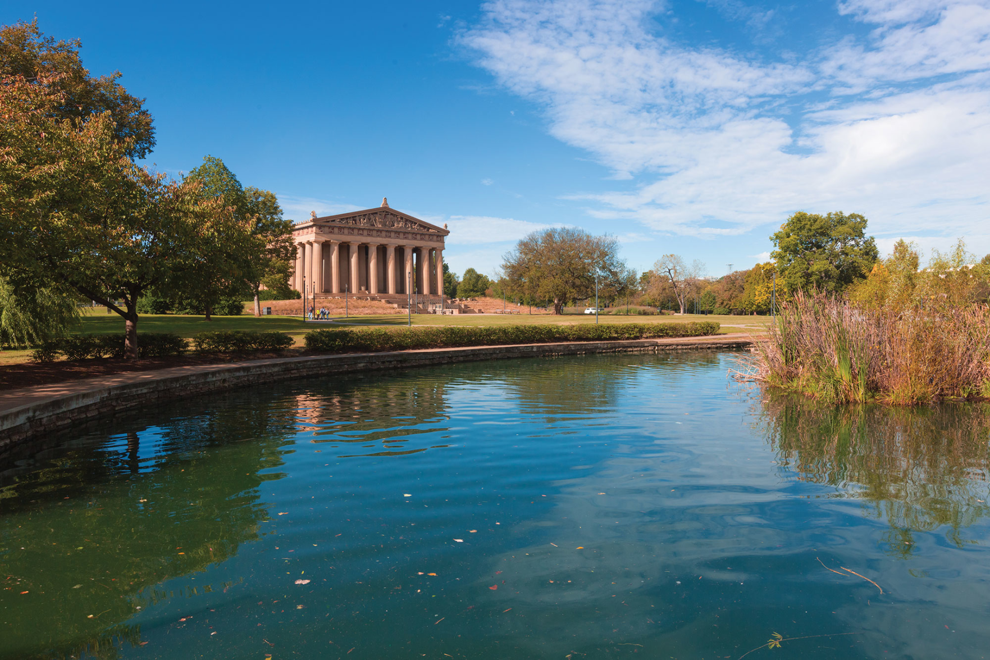 We've heard a number of times recently — and I haven't always disagreed — that Nashville is losing its heart and soul during its rapid transformation. In this, the Scene's Best of Nashville issue, I want to propose that the best of Nashville isn't disappearing. 
I do worry that our rapid growth is hurting our neighborhoods, and I worry about what that could mean for the fabric of Nashville. When neighbors who've lived on the same street alongside each other for many decades are abruptly displaced by tall-and-skinnies, it damages the nature of our city and jeopardizes what affordable housing and working-class neighborhoods we still have. We definitely need to consider what our growth is doing to Nashvillians of all ages and incomes, but its impact on our working class and our elderly residents concerns me the most. 
Even so, there is much to honor and celebrate in our city, and the best of Nashville is still here. I don't think the "new" has entirely erased the "old." In many ways, it has added to the best of our vibrant city. The best of Nashville has stood the test of time.
Nashville now has 178 city parks facilities, including our oldest, Watkins Park, which was established in 1901. We've increased our greenspace, and kept many of the older parks that native Nashvillians remember from their childhoods. The Edwin and Percy Warner parks — established in 1937 and 1926, respectively — have seen essentially five generations pass by their stone walls. Centennial Park, established in 1903, continues to be a fixture in our arts and greenspace communities. Fort Negley, arguably one of the most treasured Civil War sites in the entire country, has been a part of our city parks since 1928, and it may soon receive some much-deserved attention, to finally fully preserve it for future generations. 
New Nashville deservedly takes great pride in its dynamic restaurant scene, which has seen many new establishments open — and many close their doors. Each fixture we lose is a little bit of Nashville that can't be regained. But there are still establishments that have stood the test of time: the Capitol Grille and its venerable Oak Bar (the latter opened in 1910), Jimmy Kelly's (1934), Elliston Place Soda Shop (1939), Bobbie's Dairy Dip (1951), Wendell Smith's (1952), Swett's (1954). All of these restaurants have been serving customers for the better part of a century (or more!) and are still going strong. The places we eat with friends, with business associates and, most importantly, with our families, are an important part of our city's history and an important part of our family memories. 
Much the same can be said of the wonderful places Nashvillians go for fun, entertainment and education. We shine in this category, from the Grand Ole Opry's stage to the Nashville Public Library's Grand Reading Room — our facilities are without comparison. It's no accident that our library earned the distinction of being named the best library in the world by Gale/Library Journal just two years ago. The Grand Ole Opry has been entertaining listeners ever since it first went on the air on Nov. 28, 1925. We're nearing the Opry's 100th birthday — an impressive anniversary for the world's longest-running radio show. Not to be outdone, our Country Music Hall of Fame and Museum does a remarkable job of capturing, preserving and celebrating our musical history. Since the hall first opened in 1967 on Music Row and quickly became one of the most exciting field-trip locations for countless school children, it's grown into its impressive current facilities — including 350,000 square feet — bringing in 1.2 million guests in 2018. 
I think many of the best things that make Nashville so unique are not gone. They're still here, shining amid our new growth. Our city may indeed be changing, but as long as we keep the best of Nashville thriving, then Old Nashville and New Nashville will remain one and the same. But what is truly the best of Nashville? Its people. Old and new, young and old. Nashvillians are the best of Nashville.
Bill Freeman 
Bill Freeman is the owner of FW Publishing, the publishing company that produces the Nashville Scene, Nfocus, Nashville Post and Home Page Media Group in Williamson County.