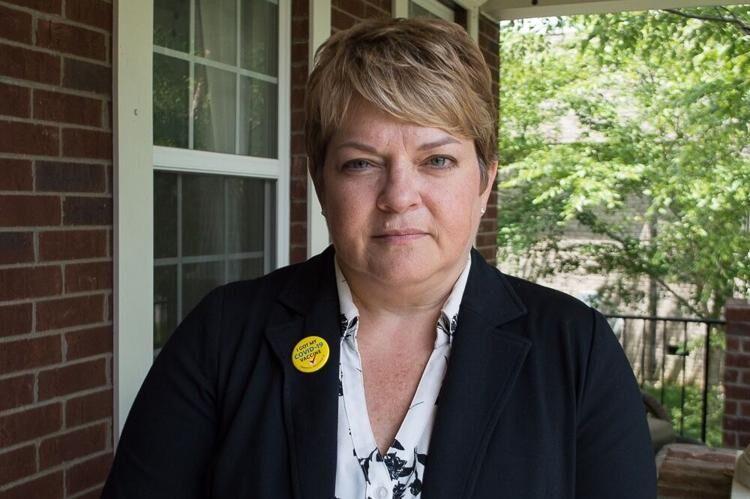 Dr. Michelle Fiscus, who was Tennessee's top vaccine official until she was unceremoniously fired in July amid Republican attacks on the state health department, is now suing the state in federal court for defamation. 
The saga of the former medical director of the state's Vaccine-Preventable Diseases and Immunization Program has gotten more scandalous at every turn. Fiscus' firing came after Republicans in the state legislature turned their ire on the Tennessee Department of Health because of youth-focused vaccine outreach. They singled out Fiscus in particular because she had signed a letter to providers about the Mature Minor Doctrine — a legal principle created by the Tennessee Supreme Court in 1987 that allows physicians to treat certain minors ages 14 to 18 without parental consent. When she was fired, Fiscus said publicly that her ouster was exactly what it appeared to be — a political sacrifice offered by Gov. Bill Lee's administration to extreme elements within his party. 
The state later released records to reporters indicating that Fiscus had multiple conduct issues leading up to her firing — but they left out her sterling performance reviews. 
But perhaps the most memorable detail of the whole hubbub — one cited in just about every local or national report on the story — was the menacing item Fiscus said she'd received nearly a week before she was fired. She said a package from Amazon had been sent to her office and that it contained a dog muzzle. She interpreted it as a threat, she said, or at the very least a message that she should shut up. Fiscus reported the package to the Tennessee Department of Safety and Homeland Security, which opened an investigation. 
The story receded somewhat, although Fiscus continued to speak out about the state's disappointing vaccination efforts and lacking overall response to the Delta wave. Then another bizarre twist: State investigators concluded that Fiscus had bought the muzzle herself, or at least that the muzzle was purchased using a credit card in her name. Fiscus denied it in absolute terms. 
And now she is suing the state, citing damages ranging from serious mental and emotional distress to loss of employment and diminished reputation and standing in the community. She is seeking financial compensation to be determined at trial as well as a name-clearing hearing. In a sworn declaration included with the complaint, under penalty of perjury, Fiscus says among other things, "I did not order this muzzle from Amazon and I do not know who ordered the muzzle from Amazon." 
The suit, filed Thursday and first reported by Axios, names state health commissioner Lisa Piercey, chief medical officer Tim Jones and the Tennessee Department of Health.   
In a statement provided by her husband, Fiscus says: "the complaint and declaration speak for themselves. I look forward to my name being cleared despite the Tennessee Department of Health's denial of my right to do so."