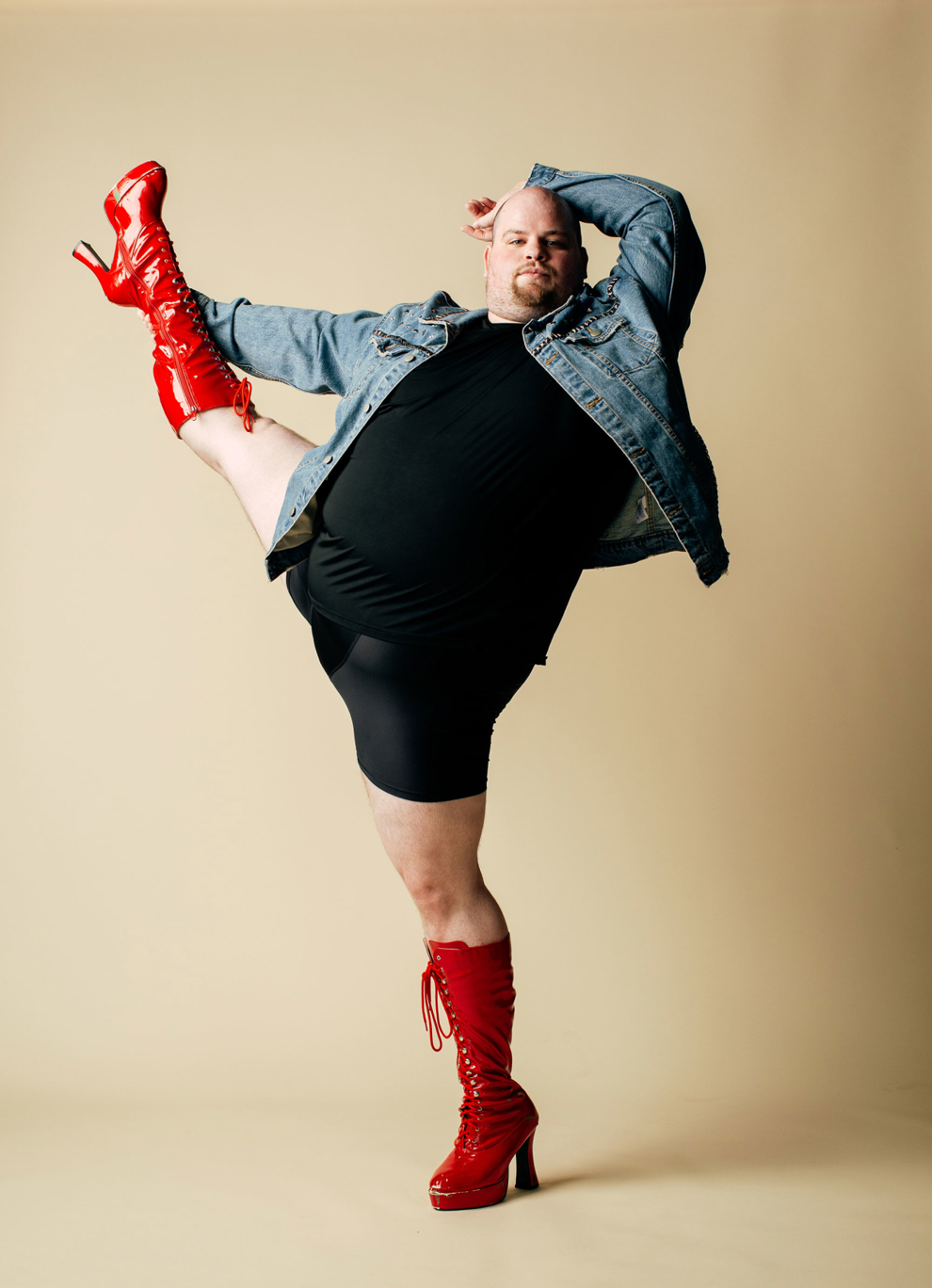 Five or six years ago, dancer Erik Cavanaugh — then in his early 20s — "never saw the point" of Instagram. He would post performance shots and videos here and there, plus the occasional selfie. But mostly, he didn't give much thought to the platform.
Then, in 2016, Cavanaugh was chosen to be part of the casting process on NBC's America's Got Talent. He posted a short performance clip on Instagram — a 15-second video, all that the platform allowed at the time. The clip was picked up by The New York Post under the headline "Check out the moves on this burly ballet dancer." Soon media outlets from Huffington Post to the Today show were sharing videos of Cavanaugh's stirring performances. Suddenly, he went from a few hundred followers to roughly 6,000. 
"I never imagined myself in the limelight," says Cavanaugh. "I never really pursued the thought of being a well-known dancer or having a giant Instagram platform. I only made my Instagram the year prior, so I was very late to it. And so I was gifted this opportunity, so I decided to take it and run with it." 
Though Cavanaugh was not ultimately selected to proceed on America's Got Talent, he continued to accrue more and more followers, posting videos with the hashtag #DancersComeInAllSizes. Now he's at roughly 257,000 followers on Instagram and 404,000 on TikTok, and his videos have garnered tens of millions of views. He regularly posts messages of body positivity and inclusivity in the dance world, alongside videos of himself performing flying leaps and splits while accompanied by the music of Lizzo, Fergie, Sia, Olivia Rodrigo, Shakira and others. Sometimes he shares videos of himself dancing in outlandishly tall platform boots that, let's be honest, many of us couldn't walk a straight line in. 
Cavanaugh, a Pittsburgh native, first began training in dance when he was 16. He lived in New York for "a hot second" before relocating to Nashville in October 2019, and he now teaches at the Millennium Dance Complex. Before the pandemic, he also did a lot of traveling with his work — which he hopes to continue in short order.
 "For a lot of artists, it was very hard this past year, because our jobs did go away," he says. "I had several jobs lining up that disappeared because of the pandemic. So I've been very fortunate that having this social media platform allowed me to stay very present in the entertainment world." 
 A quick scroll through the comments on Cavanaugh's posts shows countless fans and supporters sharing how they've been inspired by his defiance of conventional body standards and his messages of diversity.
 "I realized I had almost a duty to create a platform and a space for people who don't fit into the societal norms of a dancer, or even as a gay person," he says. "They now could have someone to reference or look to, to say, 'No, I can do this because Erik is.' "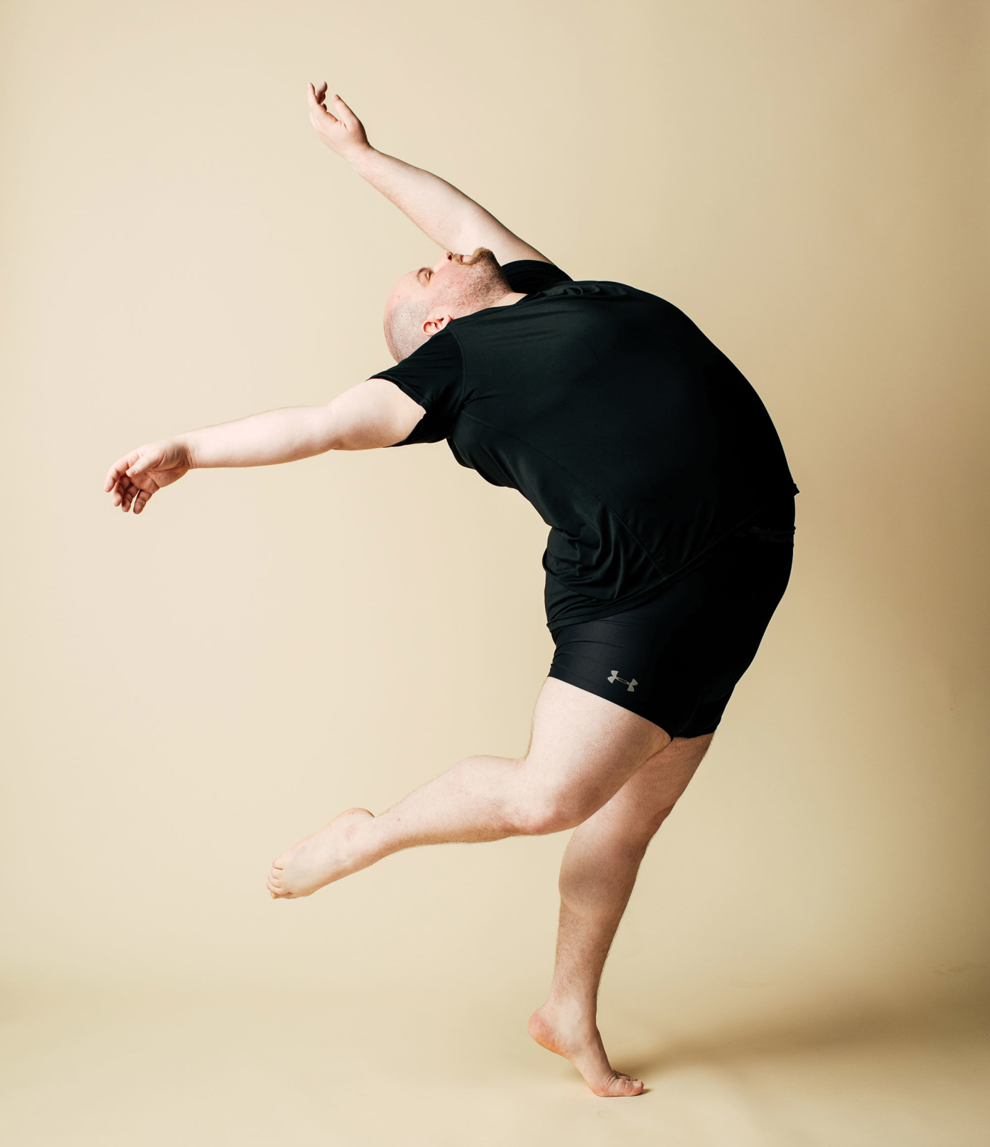 "It's not even just plus-size dancers that I've connected with," he says. "It is actors and singers and anybody really in the entertainment world that doesn't fit what we typically see … in the magazines or in the movies or on TV. So it's been great being able to reach so many different entertainers, from small up-and-coming ones to even larger ones that have done major work."
Cavanaugh says he's had followers — often young people and their parents — who've been inspired to stick with dance in the face of bullying and discrimination. He's also aware of older followers who've returned to dance as a hobby after years of inactivity. 
"Body diversity is definitely my biggest goal, but I don't want to just stop there, because there is still so much to go," he says. "Even when it comes to our skin color in the dance world. A lot of people think just because Misty Copeland was moved to principal [dancer] in American Ballet Theatre, then we're good. But we still have a lot of work — there's still a lot of microaggressions toward everyone in the dance world that doesn't fit in the white, cis normalcy that we've kind of created."
Even for viewers who don't know much about the culture or the technical aspects of dance, Cavanaugh's videos can indeed be quite moving. Just as moving is the 27-year-old's dedication to his message.
"My biggest goal is to try and show that stereotypes were meant to be broken, and that limits were made by people who found themselves limited."
Photographed by Daniel Meigs at Millennium Dance Complex.