How captive is Tennessee to fringe elements on the right? The Scene set out to find more moderate voices within the state Republican party, talking with influencers, fundraisers, former officials and staff. Out of eight interviewed, only one agreed to go on the record.
"If we don't find the balance, pushing farther right or pushing farther left is not the answer in my opinion," says Republican Eddie Mannis, a first-term state House member from Knoxville. "I think, personally, it's going to be devastating to the party. I think there are those of us who are more moderate in our thinking, and we are as a rule in some cases not willing to go on the record. I mean, with me it's a little different, but you know, just as an out legislator, everything I do is on the record."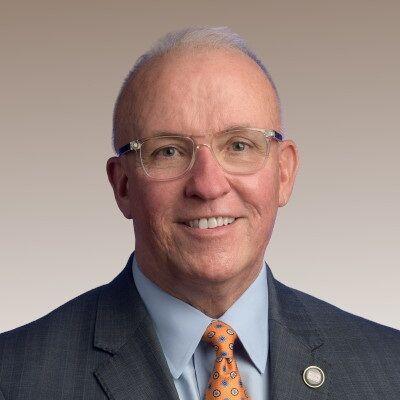 Mannis is the only openly gay Republican legislator in the state, and he has found himself in an interesting position as elements of the far right have pushed openly anti-LGBT legislation in an effort to rally their base. Mannis spoke openly about creating "legislation for problems that do not even exist," largely around social issues.
It's a frustration shared by many within the party, just not in public.
One former state Republican official, who agreed to speak to the Scene anonymously, says that he believes the party has become obsessed with grievance instead of principle.
"The GOP is a modern Know Nothing Party," he says, referring to the nativist, anti-immigrant political party that gained traction before the Civil War. The Know Nothings were prone to conspiracies, particularly around the Catholic church, and sought Protestant candidates to defend "traditional" religious values.
"The party as it is today is a party I'm having a hard time recognizing," says the source. "And I think you have to put that in the context of, like, this isn't happening over generations — this is happening within just a few short years. So the GOP likes to claim the mantle of being the party that is continuing to live out the principles of our founding and of the founding generation. And one of our founders who was right was president George Washington, who as general of the Continental army, mandated [smallpox] vaccines. But now we're the group that's out there trying to tell people how to avoid vaccines for a deadly pandemic. It's not only a party that's hard to recognize, it's increasingly becoming a party that is just untethered from both reality and the common good when it's carrying the water for things like this."
Notably, Republican Gov. Bill Lee would not allow himself to be photographed taking the vaccine. At a recent press conference, Republican House Speaker Cameron Sexton threatened local school districts that impose mask mandates with school voucher legislation.
One former Republican fundraiser noted being attracted to the party because of leaders like former U.S. Sens. Howard Baker and Bill Frist, who advocated for a "big tent" party. But increasingly, he says, a focus on narrow issues in party primaries has resulted in more moderate voices being drubbed out of the party. Issues that previously animated traditional Republicans, including lower taxes and regulation, have been put on the back burner and replaced by hot-button policies on transgender issues, guns and immigration.
There's no denying, the former official says, that the state party has become a Trump party.
"There are still some Republicans who adhere to those traditional beliefs," he says. "Part of the maddening aspect of this is that they adhere to them and do so largely privately, and are unwilling to say so publicly. And honestly, there's a part of me that doesn't blame them, because if they really started staking out that ground again, they would be roundly criticized by the current ascendant adherents within the party that are far more nationalist in nature in many ways, more xenophobic in nature."
For Mannis, there's a hope that the next legislative session won't be filled with the same kinds of wedge issues and instead focuses on economics.
"I think we need to focus more on how we can really positively impact the lives of all Tennesseans," Mannis says. "Because things move fast here, and there's a limited amount of time, and the social-issue legislation that passed through the House, I just don't know really at the end of the day what positive impact it will have. I said that to someone and somebody said, 'Well, maybe not a positive impact, but we're protecting Tennesseans.' I think that might be a big part of the problem: Protecting Tennessee from what?"