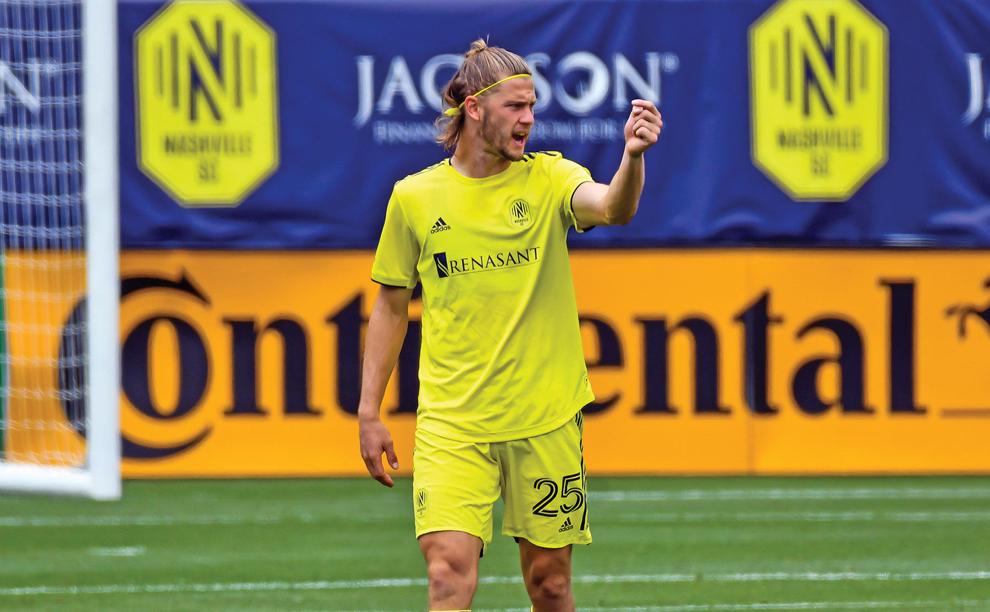 See also: "Getting to Know Hany Mukhtar: Following Nashville SC's German-born player — a star on and off the pitch."
---
It can be argued that the first three years of Nashville SC's residency in Major League Soccer have been more tempestuous than those of the typical expansion club.
The club navigated its inaugural season while playing during a global pandemic, spent its second year reacclimating to playing in front of increasing capacity crowds, and switched from the Eastern to Western Conference in year three. That year, they started the season with an eight-game road trip before opening a new state-of-the-art home stadium, Geodis Park. Nashville SC is no longer the new kid on the block, and 2023 marks the first time the team will begin a season without any COVID- or infrastructure-related holdups.
This year can be — and should be — all about the soccer.
"We've talked about starting an expansion team in 2020 through a global pandemic being the most challenging success story in our sport — and maybe in any sport," says general manager Mike Jacobs. "And not only having to [grow] a team during that pandemic but to have to go back and forth between the Eastern and Western Conferences, I think unless you're playing through that yourself — even as a fan — it's just hard to appreciate how challenging that is on an athlete's body.
"When you think about how we started our season last year playing our first eight on the road … with distance traveled like no one has been asked to do before, it's probably made us pretty battle-tested," he continues. "Our NSC way is to try and demonstrate resiliency and respond positively to challenges. It's one thing to talk about clichés or hang a sign on a wall, but it's another thing when you live something like that. The nucleus of this group has had to do that, and I think because of that, they're more resilient."
Switching conferences for the third time in four years, NSC is no stranger to Eastern Conference competition. The club compiled a record of 20 wins, 26 draws and 11 losses in its two previous years in the East, finishing in seventh place in 2020 and third place in 2021. Jacobs says Nashville's one-season stint in the West, however — playing the likes of 2022 MLS Cup champion Los Angeles FC, FC Dallas and the Los Angeles Galaxy — made his club more battle-tested, likening the past three years of anarchy to a case of iron sharpening iron.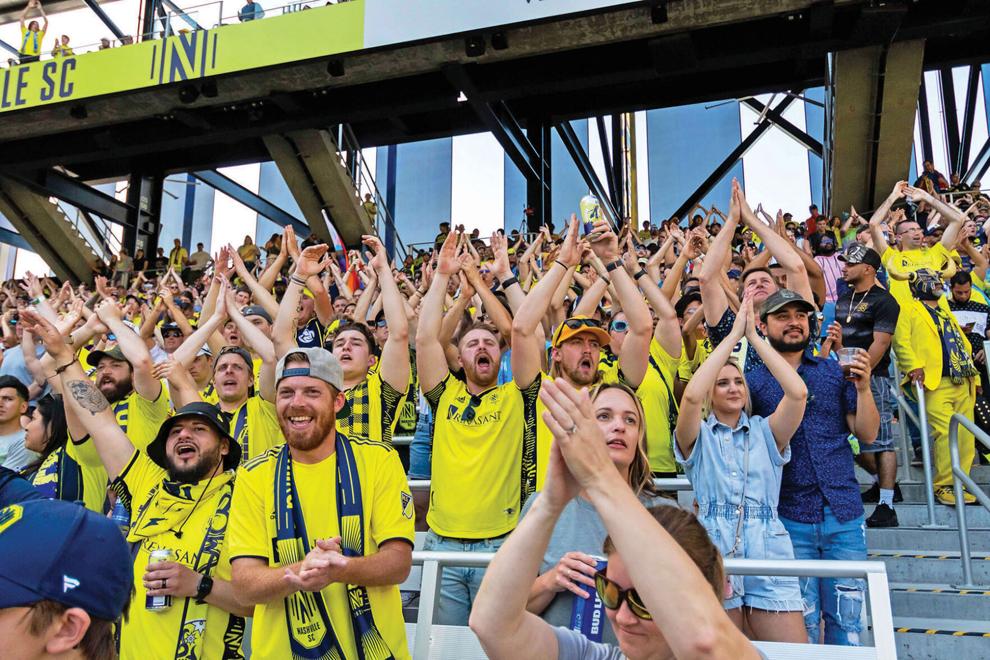 Logging more than 18,000 travel miles through the first eight matches of 2022, playing a more "tranquil" style of play, as Jacobs phrases it, gives Nashville a competitive edge over its Eastern Conference cohorts.
"I think the Eastern Conference in most sports, and especially in MLS, is more smash-mouth, more aggressive, more physical," Jacobs says. "I think because of that, we were constructed a little differently than Western Conference teams, and I think we're adept at playing differently in some regards.
"When you look at the amount of tread on our tires," he adds, "the amount of work on the legs of our guys, based on travel. … Fast-forward a year later, I definitely think that our group has probably been exposed to things that most other clubs in the league haven't. In some regards, maybe it has [given us] a different idea of what to expect. I think having a veteran group that's been there and done that — both in the West and the East — there's probably not an awful lot that they haven't already seen."
Aside from what's become an annual tradition of conference musical chairs, Nashville has undergone its share of changes throughout the offseason. NSC built up its war chest through a series of moves. It traded five international roster spots for a total of $1.05 million in general allocation money, and it traded defender Dave Romney for another $525,000 in GAM. NSC also added $500,000 in GAM from transfer fees stemming from previous trades of Alistair Johnston and Daniel Rios.
Several players were also brought into the fold, including forwards Nebiyou Perry and Tyler Freeman, midfielder Kenny Amiche, defenders Nick DePuy and Laurence Wyke, and goalkeeper Ben Martino. NSC also sent $250,000 in GAM, plus an additional $50,000 in conditional GAM, to complete the transfer of Jacob Shaffelburg from Toronto FC.
The club also acquired Fafà Picault — a speedy 31-year-old midfielder who scored 18 goals the past two seasons with the Houston Dynamo. Picault has 42 career goals in 168 MLS appearances, including an 11-goal season in 2021 and a 10-goal season in 2018.
"If you ask others around the league, they would tell you he's one of, if not the, fastest player in the league," Jacobs states. "If you ask executives to name the fastest player in MLS, my guess is his name is going to come up an awful lot. To be able to add pace like that and a genuine goal-scoring threat, when you see what he's done at other places he's been, it gives a different dimension to our attack."
Among the roster turnover from 2022 are some familiar faces, including Romney, Ake Loba, Handwalla Bwana, Robert Castellanos, Irakoze Donasiyano, Bryan Meredith, Will Meyer and Eric Miller.
Romney, a vital part of Nashville SC's backline for the past three seasons, was shipped to the New England Revolution in early January. He totaled four goals and seven assists in his three years with NSC, playing 2,000 minutes or more each year and appearing in 86 of 90 matches. His departure, according to Jacobs, opens the door for 23-year-old Jack Maher — the team's first-ever SuperDraft pick — to step into a more prominent role next season.
"For us, the reality is in a salary-cap league, you can't just keep the same players, keep giving them more money each year and not be able to change your group around," Jacobs says. "The reality is, having someone like Jack Maher who continues to ascend, I think it was just the right time to be able to take advantage of the opportunity to look at what we acquired Dave for, and for us to get as much money as we were for a player that [we have depth behind], it was just the right time to do that."
As for Loba, it seemed the talented 24-year-old Ivorian forward fell victim to a numbers game. Acquired for a franchise-record $6.8 million transfer fee in July 2021, Loba always felt like a square peg in a round hole in Nashville. He appeared in 40 matches over the past two years with just two starts, totaling 681 minutes with two goals and two assists. He played more than 45 minutes during the regular season just once. Nashville loaned Loba to Mazatlan FC of Liga MX in December.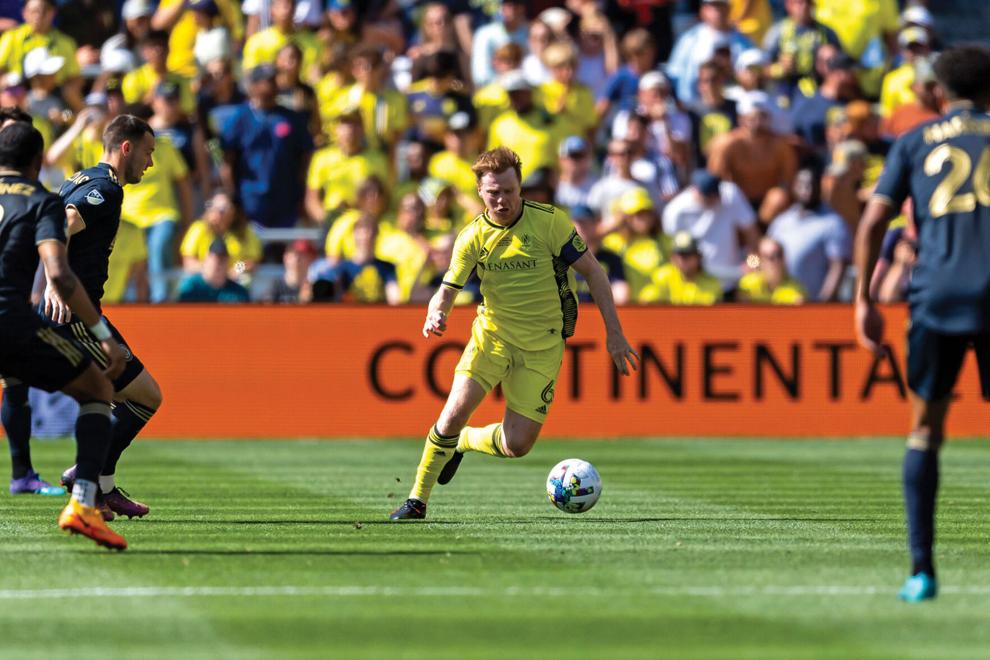 "Ake came into a team that, from our standpoint, had a lot of attacking weapons," Jacobs says. "Obviously, I think there were challenges. … One thing that's important for our managers is to make sure there's competition for places. To have two or three guys that play similar roles to him, it probably was a disadvantage from that standpoint. I still believe Ake is someone who can score a lot of goals. … I certainly think he's capable of doing that, it's just a different adaptation from players, and everyone responds differently."
---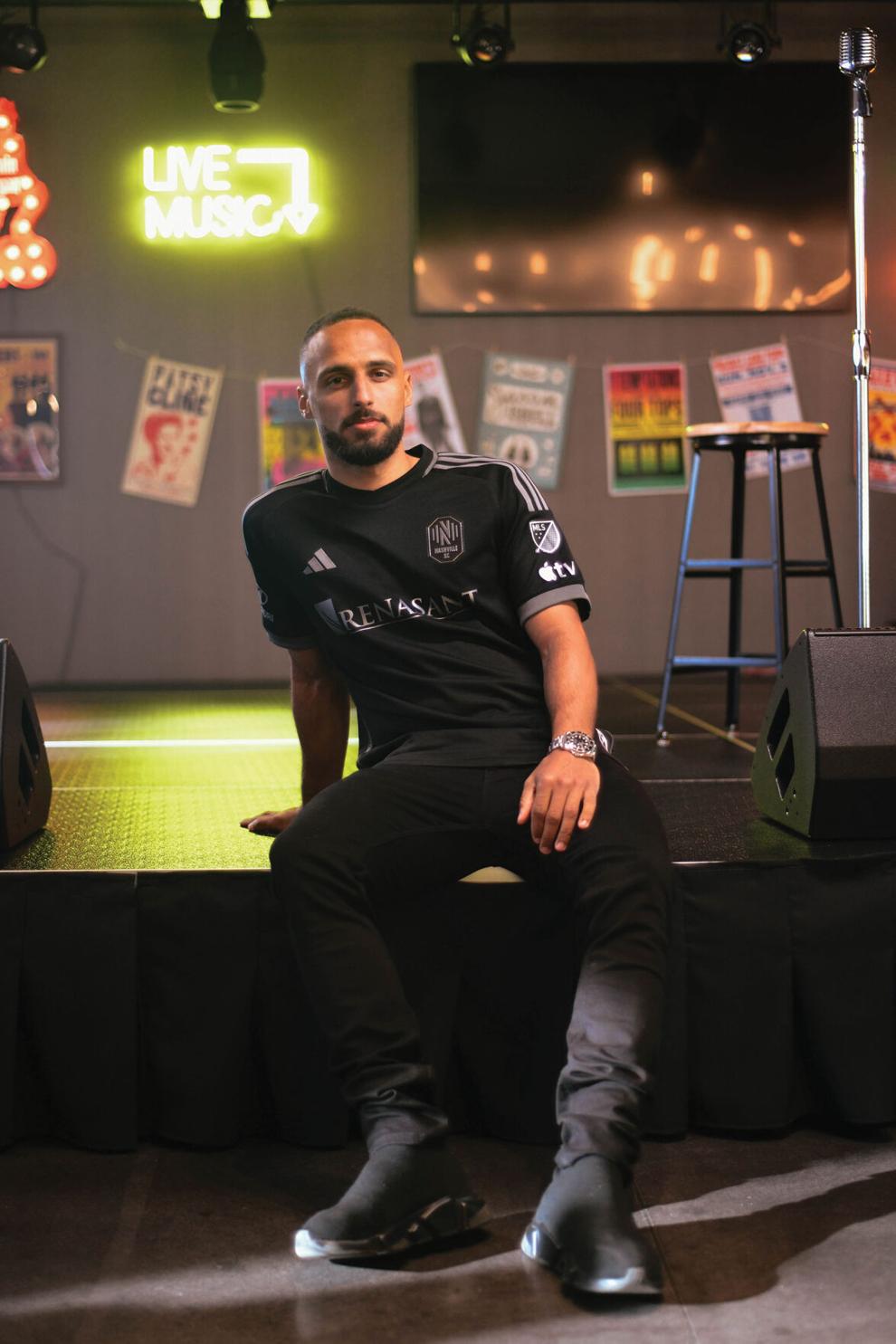 This season, Nashville SC is unveiling its Man in Black Kit — an all-black ensemble dedicated to Johnny Cash. Created in collaboration with the estate of Johnny Cash, Sandbox Succession and Wasserman Music, the kit was inspired by Nashville SC fan organization the Backline Supporters Collective, known for its tifo featuring Cash. The new kit is "embellished by dark graphite and iron metallic accents, including a jocktag of Johnny Cash's iconic photo at Folsom Prison" and "Cash's autograph on the back of the neck." 
Following Nashville SC's German-born player — a star on and off the pitch