​James C. Gentry
War hero, Holocaust witness, teacher, coach and farmer 
Generations of students and athletes knew Jimmy Gentry as a nurturing force in their lives without knowing of the horrors he had witnessed as a young man.
Gentry grew up amid Depression-era poverty in Williamson County, helping feed his large family by hunting and fishing. By his later years, he and loved ones lived in an 1869 house on Highway 96, surrounded by 375 acres of farmland that produces fall harvest crops. In the years between, he was an acclaimed teacher and coach. Before all that, he spent time helping to save the world. 
Born in 1925, Gentry died on April 21, 2022, at the age of 96. In April 1944, his brother David Gentry was killed in action. Jimmy, 18, tried to enlist in the Army's air arm but was rejected for being color-blind. He signed up in August 1944 to be an Army foot-soldier and, after only 12 weeks of a planned 16-week basic-training course, found himself in the winter snows of France. He saw his first combat in the Battle of the Bulge in January 1945. As his 42nd Infantry Division moved into Germany, he took part in urban combat during the Battle of Würzburg, as well as other battles.
Days before the war in Europe ended, Staff Sgt. Gentry helped liberate some 32,000 prisoners at the Nazi death camp Dachau, near Munich. Gentry recalled breaking into the office of the commandant and seizing his pistol.
Back home, while Gentry was earning a degree at Peabody College thanks to the GI Bill, his alma mater Franklin High offered him a job as an assistant football coach. In the decades to come, as head coach, he would go on to win football championships while teaching biology and history at Franklin High, Battle Ground Academy and Brentwood Academy.
For most of that time, though, Gentry clammed up about his Dachau experience. "It was so horrible that I didn't want to talk about it anymore," he remembered in an interview for a Tennessee Holocaust Commission project conducted in the early 2000s. "So I put it away. I felt that if I didn't talk about it, it would go away. Of course, it didn't." Eventually, he spoke out. In 1984, Gentry combined his expertise as an educator with his experience as a liberator when he became a founding member of the state's Holocaust Commission, which is devoted to supporting education about the Holocaust in Tennessee schools. (Full disclosure: The author is a current member.) 
Gentry and his family received numerous community honors in the final decades of his life, recognizing not only his military and educational service but also the family's historic-preservation stewardship.
A Study in Brutality
Gentry was one of the soldiers arriving on the scene who found more than 30 boxcars filled with corpses outside Dachau.
"They had the striped clothes on," he recalled. "The head was the largest part of the body. You could see every rib in the body. Their arms and legs were about like broomsticks. I couldn't believe what I was seeing. They were not soldiers. I had seen soldiers, both ours and German, dead — but nobody like this."
Behind the camp's barbed wire, Gentry saw "a sea of faces, and they all appeared to be dead. But yet they were alive. And we let 'em out. Didn't know who they were."
It was thought that most or all camp guards were members of the SS, Hitler's fanatical personal army. According to an Army investigative report, in three separate incidents, U.S. soldiers shot dead at least 27 of the guards who had surrendered. The interviewer for the Tennessee Holocaust Commission project did not ask Gentry about killings by U.S. troops but did ask him about reports that the rescuers had allowed prisoners to bludgeon some of the guards to death.
"I didn't see it," Gentry replied. "I heard that. We saw the bodies."
The interviewer asked how he felt about those killings. "It's all right with me," Gentry said. "The Germans had already killed my brother. I don't mean it as revenge. I have respect for the German people now, but at that time I didn't mind what they did to 'em." See more of Gentry's interview with the Tennessee Holocaust Commission here. —E. Thomas Wood
---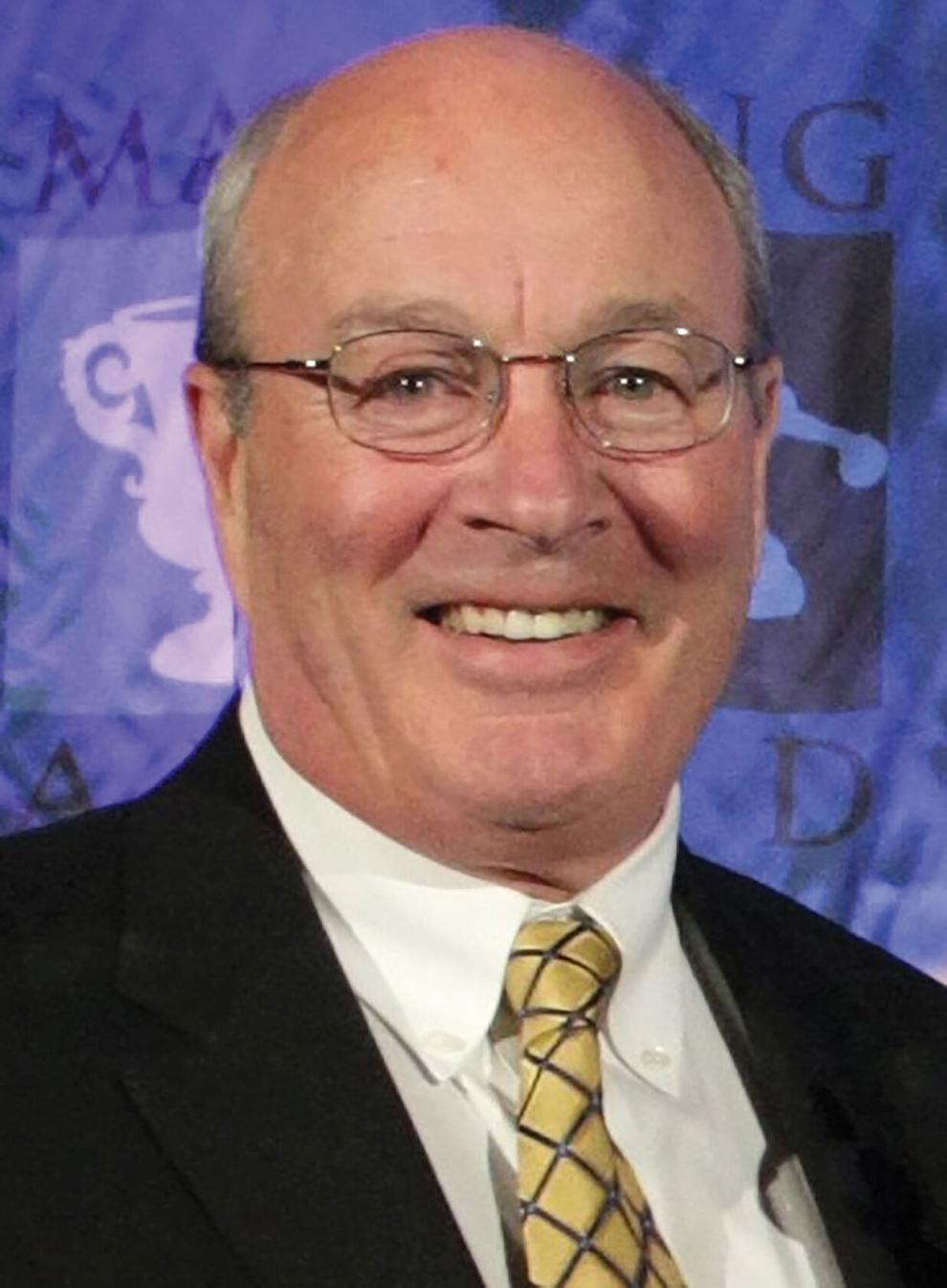 Paul Hoolahan
Athletic director, Commodore
To describe Paul Hoolahan's legacy as Vanderbilt's athletic director as "complicated" would be underselling things. Consider this: In a 1995 Scene column after Hoolahan announced his departure from West End after six years helming the athletic department, Randy Horick alluded to a nickname 'Dores fans had for the man. The word wasn't printed (which, given that it's the Scene, must have been really awful), but in the decades since, even its first letter and whatever word Horick used as its rhyme have been eradicated from the archives. There is a rhyming nickname that is printable, however, and it tells the story: The Hatchet Man.
Hoolahan fired radio play-by-play man George Plaster and football coach Watson Brown early in his tenure. Neither of those are particularly shocking. Brown, as nice a guy as there's ever been in college football with a mind to match, also has the notable distinction of being the losingest coach in major college football history.
What really gets the black-and-gold faithful going is what Hoolahan didn't do. After Eddie Fogler won the NIT in his first season and then went on to hardwood success unseen at Memorial Gym since the 1970s — including an SEC regular-season crown and a National Coach of the Year Award in 1993 — he left, rather abruptly, for South Carolina. Turns out, he'd wanted a raise, and Hoolahan wouldn't even take his calls. Hoolahan came under increasing fire a few years later after publicly berating basketball star Billy McCaffrey after a lackluster performance.
But Hoolahan did lead badly needed modernization efforts and fundraising, marketing and ticketing pushes that proved helpful as Vandy found itself suddenly competing with big-league sports in the '90s. Brown's replacement, Gerry DiNardo, got the footballing 'Dores oh-so-close to a bowl game (before himself departing for LSU). And after all the acrimony, Hoolahan's leadership at the Sugar Bowl is all but universally lauded.
Paul Hoolahan died in November. He was 72. —J.R. Lind
---
Paul Bass
Teacher, wrestler, veteran
Longtime Nashville-area teacher Paul Bass died on Feb. 13 at age 66. A graduate of Pearl-Cohn High School, Bass attended Tennessee State University where he joined the Air Force ROTC "Tiger Jets" drill team before enlisting in the U.S. Air Force.
After leaving the Air Force, Bass earned his bachelor's degree from TSU and spent the next 40 years teaching. He spent 25 years at Martin Luther King Jr. Magnet School, teaching science and coaching wrestling and soccer. Bass was honored by the National Wrestling Coaches Association and was named Teacher of the Year multiple times at MLK. —Michael Gallagher
---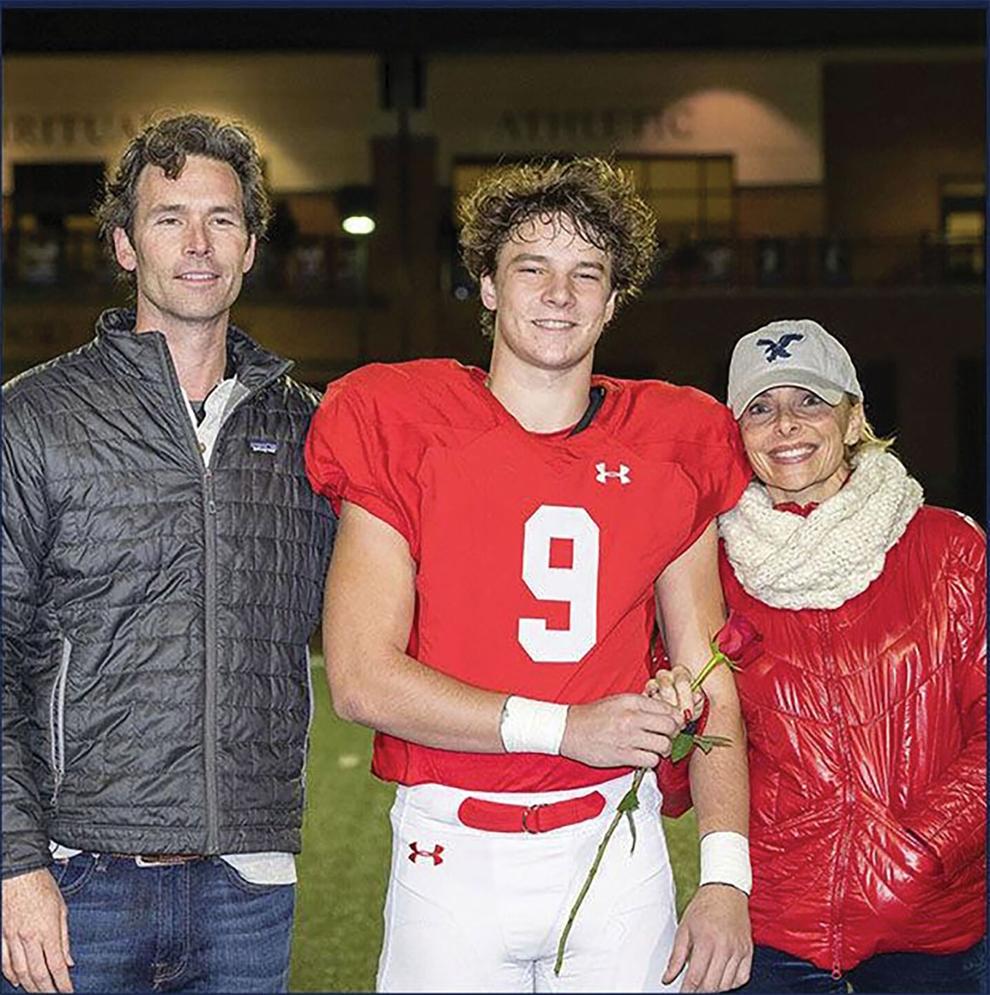 Luke Knox 
College football player, student, son
Former Brentwood Academy football standout Luke Knox died suddenly in August at age 22.
Knox graduated from BA in 2018 and was a junior linebacker playing for Florida International University at the time of his death. He transferred to the Florida school this past season after spending a few years with Ole Miss, where he appeared in 23 games.
His older brother Dawson Knox was a star tight end at Ole Miss and now plays in the NFL with the Buffalo Bills. —Cory Woodruff  
---
Billy Joe Adcock
Commodore, sports star
"The modern era of Vanderbilt basketball had to begin somewhere." That's how local sports historian Bill Traughber began the chapter on Billy Joe Adcock in his book Vanderbilt Basketball: Tales of Commodore Hardwood History. Before Clyde Lee, Billy McCaffrey, Matt Freije, Shan Foster, John Jenkins and Scotty Pippen Jr., there was Billy Joe Adcock. He paved the way for all future Commodore stars.
Adcock represented a lot of firsts for the Vanderbilt program. He was the first Commodore to earn a basketball scholarship, be selected as an All-American, score more than 1,000 points and get drafted into the NBA. He concluded his playing days as the program's all-time leading scorer and a two-time First-Team All-SEC honoree.
Adcock, a three-sport star at Nashville's West End High School, was inducted into the Tennessee Sports Hall of Fame in 2022. He died July 29 at age 94. —Logan Butts
---
Mel Brown
Principal, coach, educator
Longtime Mt. Juliet High School principal Mel Brown died Feb. 7 following an extended battle with cancer. He was 78. Brown was a graduate of Lipscomb University, where he was a standout baseball player. He remains a member of multiple athletic halls of fame, including those of the Tennessee Baseball Coaches Association, Lipscomb University, the TSSAA and Clay County High School.
He served as the head baseball coach at Two Rivers High School, McGavock High School and Lipscomb University. He won 582 games at McGavock, as well as three state championships (in 1975, 1984 and 1986), three state runner-up finishes and 17 district championships.
Brown had a lengthy career in academics that spanned more than 25 years and included stints as an assistant principal at both Hillsboro High School and Lebanon High School before taking the principal job at MJHS in 2004. He was named Principal of the Year in 2017 by the Tennessee Association of Secondary Principals. The baseball field at McGavock High and the athletics complex at Mt. Juliet High are both named in his honor. He retired in 2018. —Michael Gallagher
---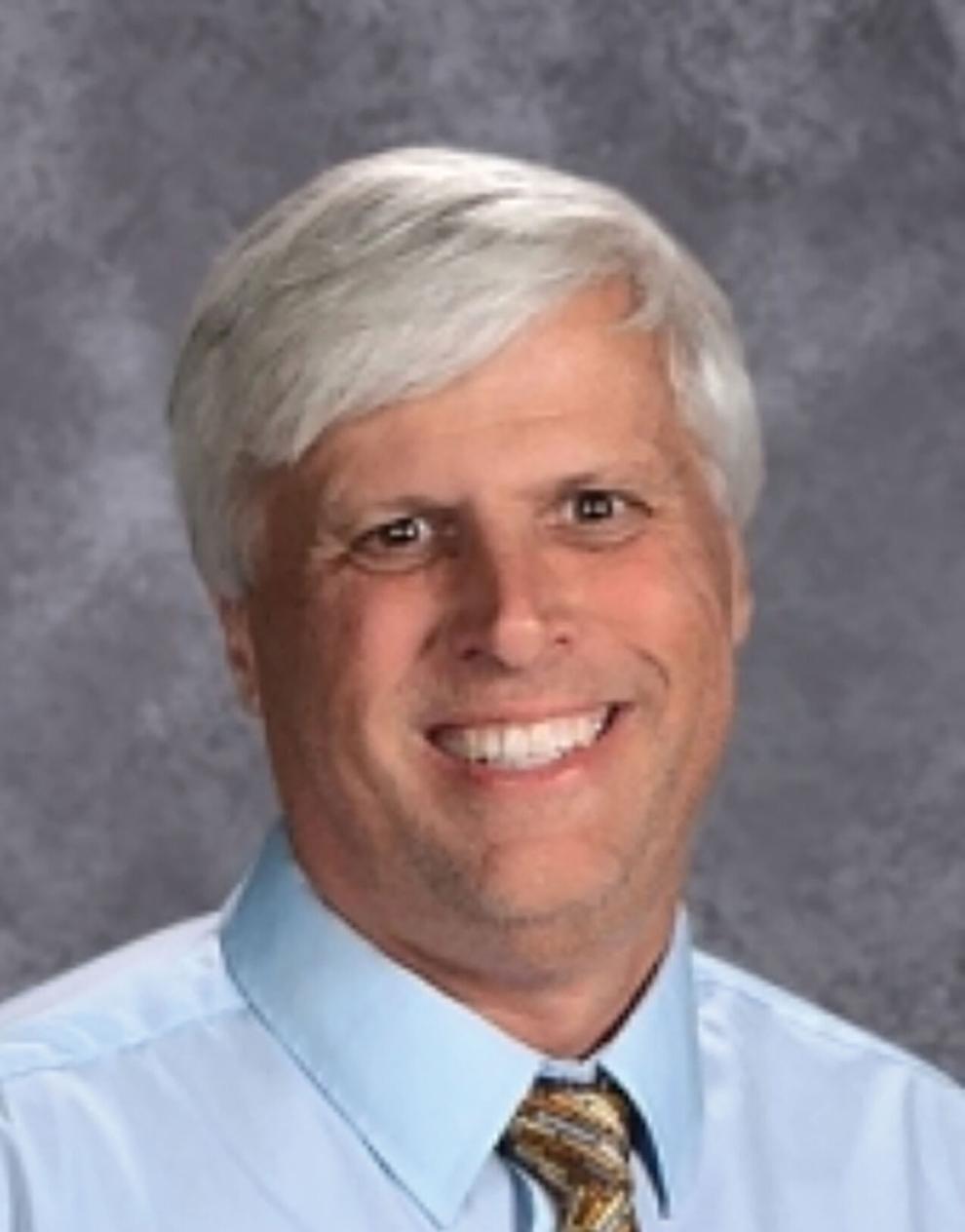 Jerry Landers
Coach, mentor, teacher
Jerry Landers spent much of his life mentoring young athletes. After spending years as a volleyball and basketball coach at various stops, in 2013 he landed at Gallatin High School, where he joined the coaching staffs for the Green Wave volleyball, girls basketball, and track-and-field programs. He was also a special education teacher.
In 2017, Landers was promoted to head coach of the girls basketball team, meaning he had to step down from his roles with the volleyball and track-and-field programs to focus on hoops full time. He compiled a 75-56 record during four seasons atop the program, earning four postseason appearances. He was named the District 9-AAA Coach of the Year for the 2019-20 season after leading the Green Wave to a 21-10 record and to the Region 5-AAA quarterfinals.
Gallatin principal Dr. Ron Becker told Main Street Preps that Landers had three main priorities in life: God, family and the Gallatin High School community. Landers died Jan. 9 from complications related to COVID-19. He was 60. —Logan Butts
---
Santonio Beard
Football star
Former University of Alabama and Pearl-Cohn High School football standout Santonio Beard passed away Feb. 5 after sustaining a gunshot wound. He was 41.
Beard starred on the football field for the Firebirds from 1996 to 1998, rushing for 5,600 yards and 104 touchdowns and winning two Mr. Football awards under then-head coach Maurice Fitzgerald. He helped Pearl-Cohn win two state championships. At Alabama, Beard rushed for 1,444 yards and six touchdowns over 21 games during his sophomore and junior seasons. He holds the Alabama school record for most touchdowns in a single game (five), tied with former running back Shaun Alexander and current Eagles receiver DeVonta Smith.
Beard forwent his senior season to enter the 2003 NFL Draft but was not selected. He joined the BC Lions of the Canadian Football League in 2003 and had brief stints in the NFL with the Green Bay Packers, Oakland Raiders and Denver Broncos. —Michael Gallagher
---
Tommy Frensley 
Basketball player, coach and hall-of-famer
Tommy Frensley was Nashville basketball through and through. Following a playing career at the old Howard High School and at Belmont, Frensley became one of the longest-tenured head high school basketball coaches in the Midstate.
Frensley spent 29 years as the head coach for the Hillsboro boys basketball team and seven at the helm of the Donelson Christian Academy program. In total, he finished 632-304 in 36 seasons as a head coach.
He won 494 games, nine district titles and two region championships and made three state tournament appearances at Hillsboro, and the Burros basketball court was named after Frensley in 2007. He was voted The Tennessean's Nashville Interscholastic League Coach of the Year in 1972 and was part of the second Hillsboro Sports Hall of Fame class in 2013.
At DCA, Frensley revived a struggling program, leading the Wildcats to a record of 139-72. He also helped DCA reach the state tournament in 1998, the program's first appearance.
Frensley was diagnosed with Parkinson's disease, and died on March 30 at age 83. —Logan Butts
---
Art Quick
Golfer, teacher, veteran
Former PGA Tour member Art Quick passed away on May 16 at the age of 92. He served four years in the United States Navy, where he was a member of the All-Navy golf team. Following an honorable discharge, Quick founded the Torrey Pines Golf Course in San Diego in 1957. The venue twice hosted the U.S. Open — in 2008 and 2021 — and it regularly hosts the PGA Tour's Farmers Insurance Open.
Quick was a member of the PGA for 60 years, playing on the PGA Tour from 1974 to 1975. After his retirement from professional golf, Quick transitioned to teaching golf. He created the Art Quick Golf Academy in Antioch in the late 1980s, coaching and teaching there for 30 years. —Michael Gallagher