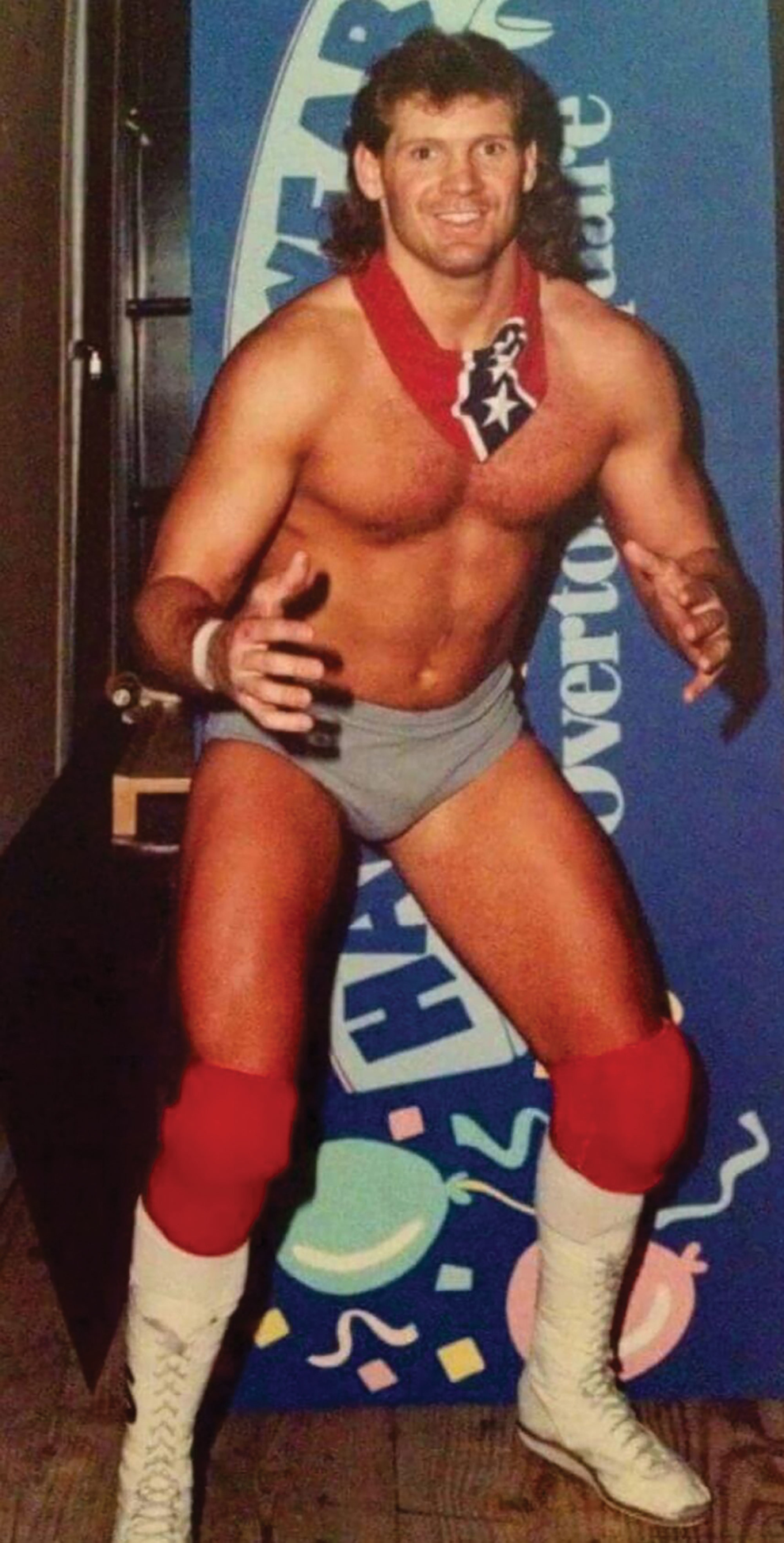 Tracy Smothers
Wrestler, mainstay
It wasn't really a Nashville wrestling card unless Tracy Smothers was working. Smothers, who died of lymphoma in October at age 58, had shots in the big time. He worked for the WWE and WCW both, billed with the nickname "The Wild-Eyed Southern Boy" and, in one improbable angle, as part of the tag team The Full-Blooded Italians. (Smothers was announced as being from "Nashville, Italy.")
During those stints with the major players, he was mostly used to get young wrestlers over, which is a euphemistic way of saying he lost. A lot. But Smothers' longevity was a gift to the up-and-comers. His knowledge of wrestling, of match construction, of the best places to stay in various towns were the invaluable currency of the veteran grappler. Sure, Smothers worked stiff — a euphemistic way of saying he might genuinely hurt his opponent through either carelessness or will — but that was the price of his wisdom. And he occasionally got rewarded. He once scored a win over the future HHH (also the future son-in-law of Vince McMahon and almost certainly The Old Man's successor) at Madison Square Garden. Not many guys can say that. 
Smothers kept working almost to the end of his life, showing up on indie cards in Nashville basically every time there was one. He had wisdom to pass on, and there was also a new crop of fresh-faced wannabes he might help turn into stars. —J.R. Lind
Len Rossi
Wrestler, natural foods pioneer
Wrestlers don't often get a second act — they either fade into obscurity or just stay in the business forever. Sure, there are some who pivot into acting (credit to Vince McMahon for recognizing the star power of The Rock and John Cena long before Hollywood did), Steve Austin has a brilliant podcast, and Jesse Ventura and Glenn "Kane" Jacobs went into politics. But these are exceptions.
In 1972, Len Rossi — then one of the most popular and successful wrestlers in the South — was driving to a card in Tupelo, Miss., and was in a serious car accident, breaking both arms, some ribs, an ankle and bones throughout his feet. He managed to pull himself from the car and crawl to safety, narrowly avoiding being hit by a passing semi, but the injuries ended his time in the squared circle. Rossi, who was born Rinaldo Leonard Rositano but shortened his name because it wouldn't fit on promotional posters, retired with 46 title reigns, most of them in tag-team wrestling. Tag teams were a staple of the art in the South, and most of his tag titles were with Bearcat Brown, who was Black. Despite the racial animus of the 1960s South, the integrated pair was overwhelmingly popular.
During his recovery, Rossi became interested in the impact food had on health and healing. In 1974, he opened Len Rossi Health Foods in Brentwood. Now there's a GNC in every strip mall, but in 1974, there was Rossi. His store operated in Brentwood for 43 years. It was the oldest operating merchant in the city. But in 2016, he got a 90-day notice from his landlord. At 86 years old, Rossi did what he'd always done: He got off the mat and fought back, relocating his store to Nolensville, where it remains, still with his name on the shingle.
Rossi died in October. He was 91. —J.R. Lind
Farrell Owens
Former Nashville Sounds general manager
Farrell Owens passed away on Nov. 20, 2020, succumbing to a heart attack at age 76. His life was one of family and friendships, and baseball was a passion he shared along the way.
He once fondly related a gesture from his father, explaining how his life was rooted in local sandlots. "In the summer of '56," Owens said, "my dad bought me a first baseman's mitt at Friedman's on Charlotte Avenue after I did not make the team I had tried out for. It was my first year to try to play organized amateur baseball, and I was really down.
"That new mitt picked me up. I played all summer in the neighborhood with that glove," he continued. "I can hardly remember a day I didn't have a baseball in my hand."
From that foundation, his story never journeyed far from baseball, as he played in just about every amateur league in Nashville. Junior and senior Knothole teams were his pathways to Cohn High School, the Larry Gilbert and city summer leagues, Austin Peay and Lipscomb, where the Bisons made their very first NAIA regional tournament appearance in 1966.
Managing and playing in Nashville's Tri-State League, Owens was selected Player of the Year in 1969. His teams went to the Stan Musial World Series on numerous occasions. Those paths led him to a new chapter: becoming the first general manager of the Nashville Sounds, working with Larry Schmittou to bring the ball club to fruition beginning with the 1978 season.
At the time of his death, Owens served on the Cohn High Alumni Association board as president. He was a member of the Nashville Old Timers Baseball Association, serving as president from 1987 to 1988, and was chairman of the group's Hall of Fame committee. He was named Nashville's "Mr. Baseball" in 1997 by the organization. Farrell was a member of the Lipscomb University Athletics Hall of Fame and the Old Timers Amateur Baseball Hall of Fame, and he served on the advisory board for Music City Baseball, an organization committed to bringing Major League Baseball to Nashville.
Farrell had an eagerness to play and enjoy the game he loved, but his greatest joys were his daughters Paige Patton and Ashley Thomas and grandchildren Charlotte and Foster Patton. —Skip Nipper
Terry Compton
Vanderbilt's Long Rifle
Nashville has a very good history of nicknaming athletes. The best, perhaps, is "The Lord's Prayer," the sobriquet given to TSU quarterback Eldridge Dickey because he could be used in any situation. But on that list, too, is Terry "The Long Rifle" Compton. 
These days basketball players of all sizes have figured out the simple math that shooting three-pointers is the way to scoring success. The fling-it-up style that led the Golden State Warriors to the NBA title is mimicked all the way down to little-kid church league ball.
But when the 6-foot-5-inch Horse Cave, Ky., native Compton played in the early '70s, guys his size weren't supposed to shoot from range. And what was the point? The three-pointer wouldn't come to college ball until 1986.
Compton could shoot from anywhere with accuracy that frightened opposing defenses. He scored more than 1,300 points in his time on West End in an era that not only lacked the triple — which would have dramatically increased that total — but also at a time when freshmen weren't eligible to play varsity. He led the Commodores in scoring in his three years on the team, despite playing with the famed F-Troop and Jan Van Breda Koff, all great players in their own right. In fact, Compton led every team he ever played for in scoring from the time he debuted for his high school team in the eighth grade until his graduation from Vandy.
Compton died in November after a COVID-19 diagnosis. He was 68. —J.R. Lind
Rasheed Walker
Founder of Nashville Pro-Am Basketball League, mentor and friend
With the loss of Rasheed Walker (aka Jose Hustle, Mr. Been Had, Big Jose and more), the city of Nashville lost a true hometown hero. Rasheed supported the city in countless ways, from providing opportunities for up-and-coming business owners trying to make a way for themselves to launching the Nashville Pro-Am Basketball League, which hosts a free series of basketball games and gives Nashvillians a positive alternative activity on Sunday nights in the summer. He also started the Hustle Strong Foundation, which provides financial support to youth athletic teams to offset the cost of participation fees. He did this so that the youth had access to positive outlets of engagement. 
In 2019, Rasheed gave me, a rising chef, the chance to run the hospitality room at the Nashville Pro-Am games all summer long. It was my first major and consistent catering event. He filled the room with some of Nashville's top business people, entertainers and athletes in order to provide me networking opportunities to expand and grow my business, Chef Big Poppa. He would pull me to the side after every event and let me know how well I was doing and how good the food was. He was an honest friend and a confidence builder. 
Rasheed was a pioneer who pushed people of all ages to bring the best out of themselves, and he radiated a light of positivity that people couldn't help but be drawn into. He was bringing change to a city that desperately needed it. He was a motivational speaker, business owner, opportunity provider and life changer, but most of all he was a TRUE friend. The city lost a legend and a brother, and he will forever live on in our hearts. #HONEST —Donovan Holt
Richard "Rick" Regen Jr.
Nashville sports booster
 When planning a big event in Nashville — whether a fundraiser or a wedding — the first and most crucial step is choosing a date, which requires consulting calendars for conflicts. From August through June — if the hockey gods are smiling — that means navigating Titans, Predators, SEC and even some high school schedules. And so, says Greg Bailey, his good friend Rick Regen would have "rolled his eyes to the heavens if he knew that his memorial service was on a 'Football Saturday' in November." Thankfully, someone had the sense to schedule it at 12:30 p.m., leaving plenty of time for his friends to make it back to their big screens to catch the SEC game of the week.
For more than two decades, the Titans and the Predators have been on the list of lures used by economic development leaders and headhunters to recruit business and people to Nashville; they and the thousands of fans who fill the seats at Nissan Stadium and Bridgestone Arena owe a tip of their team-branded ball caps to Regen.
Sales and marketing were his profession; Nashville and sports were his passion. Regen was the face and the very large presence in every room in the mid-'90s "Yes for Nashville" campaign that resulted in a successful countywide referendum that brought the then-Houston Oilers to town. It was Regen, writes his friend Keel Hunt, who in 1997 helmed a spectacular welcome by thousands of NHL-regalia-wearing fans boisterously greeting the NHL Expansion Committee visiting a then-empty hockey arena that showed them Nashville could be a hockey town. 
 Regen was a founding member and chair of the Nashville Sports Council, instrumental in bringing the Music City Bowl and Country Music Marathon to town. He was also chairman of the Clinic Bowl and president of the Nashville Athletic Club. 
Regen never threw a pass for his beloved Tennessee Vols, ran a marathon or skated a puck down the ice to the net, but in growing the wide world of Nashville sports, he was the irrepressible and indefatigable captain of the team. —Kay West
Johnny Bumphus
Junior welterweight boxing champ
Johnny "Bump City" Bumphus spent several years in Nashville as a standout amateur boxer and member of the Nashville Sheriff's Department boxing team. The southpaw qualified for the 1980 Olympic team but didn't get to compete, as the U.S. would boycott that year's games, which were held in Moscow.
With a daunting 341-16 amateur record, Bumphus went pro. While professional boxing is a different beast, that long amateur career was helpful for Bumphus' textbook style — you can see how the lanky 140-pounder took advantage of his height and reach with crisp jabs and tight hooks in bouts against Marlon Starling and Willie Rodriguez. He claimed the WBA belt in a victory over Lorenzo Garcia in 1984, and proved a boon to promotions company Main Events, which would go on to become a powerhouse in the sport.
In 1987, he retired with a 29-2 record (20 knockouts), a decision that also reflected problems with substance abuse. He died in Tacoma, Wash., at the age of 59. —Alejandro Ramirez
Robert "Woody" Widenhofer
Vanderbilt football coach
Robert "Woody" Widenhofer led the Vanderbilt University football team from 1997 to 2001, compiling a 15-40 record. Prior to that, he served as the defensive coordinator from 1995 to 1997 after serving as an assistant coach under Bill Belichick with the Cleveland Browns.
In a statement, Steelers president Art Rooney II said: "Woody played an important role coaching our famed Steel Curtain defense when he helped us win four Super Bowls in the 1970s. He coached some of the best linebackers in NFL history during his time in Pittsburgh."
Widenhofer's Commodore defenses were regularly ranked in the top of the Southeastern Conference. He was Pittsburgh's linebackers coach from 1973 to 1978, coaching Hall of Fame linebackers Jack Lambert and Jack Ham and seven-time Pro Bowler Andy Russell en route to three straight championships, including back-to-back titles in 1974 and 1975. He died of a stroke on March 22 at age 77. —Michael Gallagher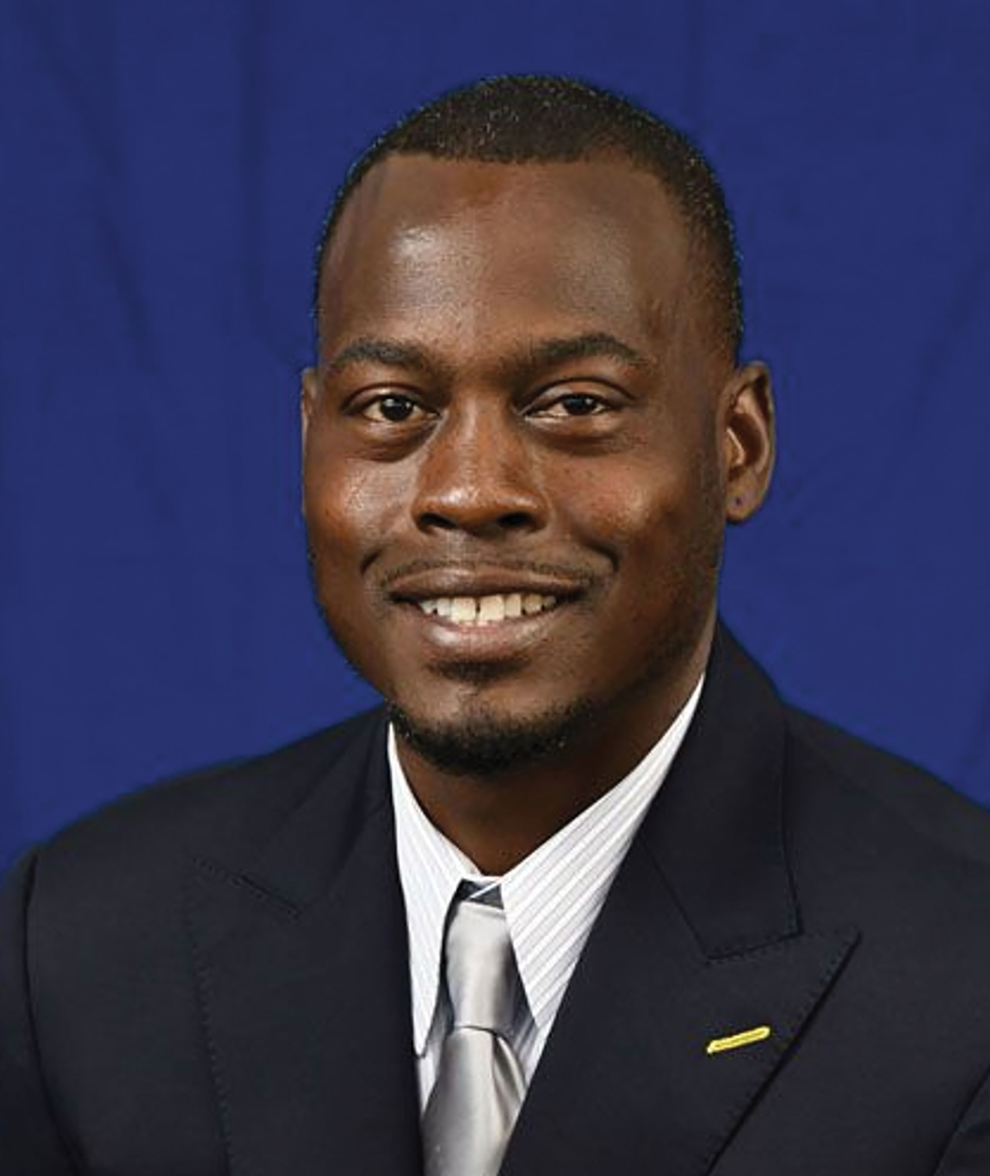 Tarvaris Jackson
Tennessee State University quarterbacks coach 
Tarvaris Jackson, a nine-year NFL veteran, joined Tennessee State University in 2019 after serving as an assistant coach at Alabama State in 2018. He was a second-round pick of the Minnesota Vikings in 2006 and spent the first five years of his career in Minnesota before finishing his final four years with the Seattle Seahawks. He compiled a 17-17 record as a starting quarterback, passing for 7,263 yards and 39 touchdowns with a 78.5 career QB rating.
In 2019, under Jackson's tutelage, Cameron Rosendahl set a school record for single-season completions (241), and he had the second-most passing yards in TSU history (3,023). He was the fourth Tiger to pass for more than 3,000 yards in a season.
TSU director of athletics Teresa Phillips said in a statement: "We were blessed with him for a short time, but he did make an impact with our young men in this one season at TSU. Our thoughts and prayers go out to his young family and all who knew and loved him."
Jackson died in a motor vehicle crash on April 12. He was 36. —Michael Gallagher
Johnny Majors
Legendary Vols football coach
As the UT Vols' head coach, Johnny Majors had a 116-62-8 career record with three SEC championships and seven bowl wins — including five straight from 1985 to 1990 and two Sugar Bowl wins in 1986 and 1991. Tennessee's 1985 SEC title was the Vols' first in 16 years.
Majors' time with the Vols began years earlier, as a star tailback for the team from 1953 to 1956. He was the SEC Player of the Year in 1955 and 1956, and was runner-up to Paul Hornung for the 1956 Heisman Trophy.
"I am deeply saddened by the loss of coach Majors," Vols football coach Jeremy Pruitt said in a statement. "Not only was he a Hall of Fame player and a legendary football coach, he was a great man, leader and visionary. In my short time at the University of Tennessee, I really enjoyed our conversations about life, football and our shared passion for the Vols.
"He would light up talking about what football and the University of Tennessee meant to him," Pruitt continued. "I will miss seeing him at our practices and around our building. My condolences and prayers go out to his family, his former teammates, players and coaches, and the entire Vol Nation."
Majors died on June 3 at the age of 85. —Michael Gallagher
Ken "Red" Murphy
Captain, builder, giver
Before there were 17,000 gold-clad crazies at Bridgestone Arena, there were hundreds of slightly confused people at Municipal Auditorium. In 1962, the Nashville Dixie Flyers took the ice in the old Eastern Hockey League, bringing hockey to Music City. In a time when the NHL only had six teams, the Dixie Flyers and their EHL competitors were loaded with mostly Canadians just out of reach of the big leagues, making $150 a week in the minors.
Toronto-born Ken Murphy was one of them. The team's first captain, he was a longtime EHLer and averaged better than a point per game in his best years, and no doubt would have made an NHL roster in a more expansive time. The EHL was tough. No helmets, no mouth guards, no glass between the fans and the rink. Players used to sharpen the toes of their wooden sticks to use as weapons. The games were extremely pugilistic. And Murphy, despite a good scoring touch, also fired up the fans with his fists.
These days, it's commonplace for our ex-pro athletes to stick around once they hang up the cleats or skates. Despite the cultural divide, plenty of Dixie Flyers did the same. Flo Polite opened a bar called The Penalty Box. Red Murphy helped start the city's first youth hockey league in 1964 and opened a construction company.
Murphy started Vanderbilt's club hockey team in the 1970s, and for decades he quietly supported all youth sports in Donelson and Hermitage. Joe Dubin, now a WSMV sportscaster, said kids didn't know him as a hockey player or as Red. He was Mr. Murphy, and his sponsorships helped the kids who didn't have much money play ball.
Murphy died Jan. 1. He was 85. —J.R. Lind