John Lewis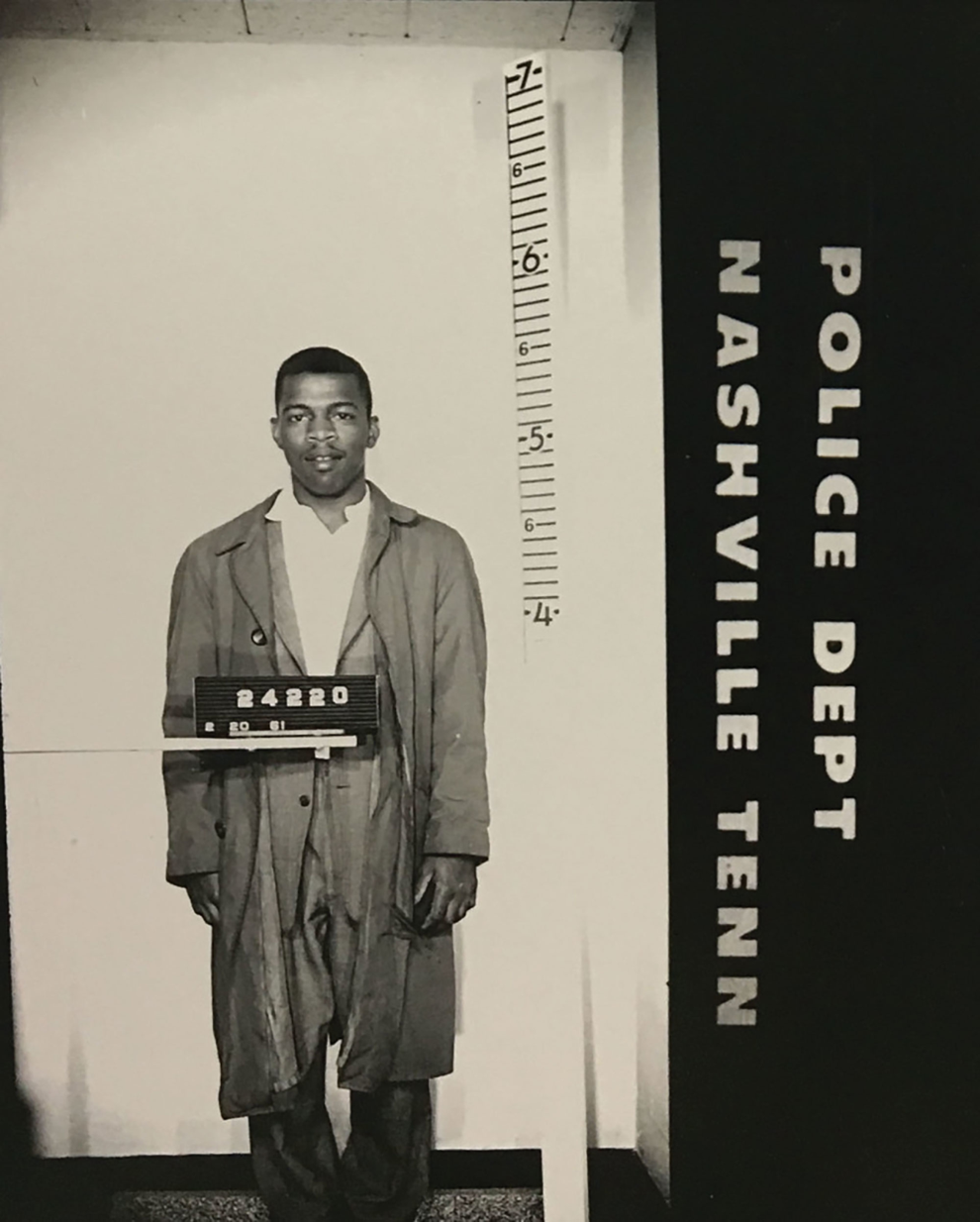 Civil rights leader, congressman, good troublemaker
There will never be another John Lewis.
In the world of social justice, it is rare for our most prominent leaders to live a long life — think of Martin, Malcolm and Huey P. Newton. Seeing our leaders turn into elected officials is even more of a rarity. John Lewis was able to do both, and become a uniquely revered figure along the way.
To those of us doing the work of social justice, Lewis was a freedom fighter and a mentor. To those who work in politics — regardless of party affiliation — he was a highly respected official. To those of us who have dabbled in both, he was a symbol of ultimate balance.
As a young activist and leader in the civil rights movement, Lewis fought ever so diligently to ensure that Black people could obtain the right to vote. He never let the beatings from everyday white people defeat his spirit, and never saw the state-sanctioned brutality of attack dogs and water hoses as a deterrent from speaking truth to power. As an elected official, he continued to fight for fair voting laws and was unafraid of bringing acts of protest directly to the halls of Congress.
While I may not have always agreed with Rep. Lewis (younger generations tend to be more radical than their elders), the respect I had for him and his legacy never left. In times of hopelessness and despair, it felt good to know that at least one person in Congress understood who I was, what I was doing, and the importance of the work of social justice.
There's truly only one way to honor John Lewis. In the midst of turmoil, belittlement, oppression and despair, we must continue to fight with hope, love, dignity and respect.
And if all else fails, always be willing to cause what Rep. Lewis called "good trouble." —Rondriquez White
C.T. Vivian
Freedom Rider, organizer, minister
Days before U.S. Rep. John Lewis died, during the proceedings of the 116th Congress, Lewis addressed the House of Representatives to pay tribute to the Rev. Cordy Tindell Vivian. It was a poignant moment of timing. Lewis and Vivian died within hours of each other on July 17, 2020.
"Madam Speaker, I rise to pay tribute to my good friend Reverend Cordy Tindell 'C.T.' Vivian," said Lewis. "I appreciate the honor and privilege of sharing a few of my more than 60 years of warm memories of Vivian's legacy and impact on our nation, people around the world and generations yet unborn." Perhaps no one — other than Vivian's beloved wife Octavia Jean Vivian, who died in 2011 — knew more about C.T.'s sacrifices as a nonviolent soldier in the movement for justice, equality and peace than John Lewis. Martin Luther King Jr. himself recognized his unusual courage and commitment to justice — moral courage that the world would see throughout Vivian's life. King personally summoned C.T. Vivian to the executive staff of the Southern Christian Leadership Conference and appointed him director of affiliates. 
In Nashville, Lewis and Vivian met as students at American Baptist College. The year was 1958 when they attended workshops on nonviolence conducted by the Rev. James Lawson. Those workshops on methods for resisting unjust laws through nonviolent civil disobedience became the moral trajectory and road map for social change. The campaign to end segregation in downtown Nashville — and later the bold venture of Vivian, Lewis, Diane Nash and James Bevel to continue the Freedom Rides into Jackson, Miss., Anniston, Ala., and Rock Hill, S.C., in 1961, willingly risking death and violence at the hands of mean-spirited segregationists — speaks to Vivian's high level of commitment, fearlessness and passion. It was a movement that changed the country like no other movement in the nation's history.
It was on the courthouse steps in Selma, Ala., that the nation saw on public display Vivian's blend of courage, Christian faith, and passion for voting rights and justice. It was a nation-changing event when Sheriff Jim Clark's violent blow knocked Vivian to the ground, only to see him stand up again demanding justice. A year before Vivian's death, I had the opportunity to visit him in his home in Atlanta. I asked him about the encounter in Selma. What gave him the courage to speak truth to power, I asked. "You cannot rest your voice when the voice is not yours," Vivian said. "Leadership is found in the action to defeat that which would defeat you. You are made by the struggles you choose."
C.T. Vivian leaves us a profile in courage and leadership of choosing struggles for justice. Today, as we work for a more just society, the voice of C.T. Vivian speaks to those who believe in freedom and justice whose voices cannot rest until they come. —Forrest Harris, American Baptist College President
Charlie Warfield
Lawyer, citizen, gentleman
My family's relationship with Charlie Warfield began more than 70 years ago, when Mr. Warfield and my father Cecil were classmates in Vanderbilt Law School's Class of 1949, and continued until his death on Feb. 19. Knowing him was an honor.
Mr. Warfield may be remembered as the last living member of the Metro Charter Commission that led to the formation of Metro Nashville in 1963, but that was just one of his myriad contributions to our community. His CV is far too long to recite, but consider this barely representative sample just a few things that Mr. Warfield did in his 95 years: founder of the Vanderbilt Law Review; president of the Nashville Junior Chamber of Commerce; president of the Nashville Chamber of Commerce; president of the Nashville Bar Association; founding member of the Tennessee Supreme Court Historical Society; president of the Nashville Better Business Bureau; founder of the Farris, Warfield and Kanaday law firm; Sunday school teacher for more than 60 years; coach; and Boy Scout leader.
But simply listing his many noteworthy accomplishments doesn't adequately convey Charlie Warfield, the person. He will be remembered as a consummate gentleman who held true to his priorities: family, church, law practice and community. Mr. Warfield always had a genuine smile on his face and a kind word on his lips. Talking with him left you with the feeling that you were the most important person in the world to him, even if you knew you weren't. As Cecil used to say about his old friend: "Charlie Warfield is the only person I know who could tell you to go to hell in such a way that you'd look forward to the trip."
Mr. Warfield is a sterling example of a well-lived life — wonderful husband to Martha and father to Charlie, Miles and Bill, a leader in his church, a leader in his profession, a leader in his community. He did all these things with great humility, with altruism, with kindness, and with appreciation for others. For 70 years, Nashville has been a better place because of Charlie Warfield, and we are the continuing beneficiaries of his desire to help his community. Job well done, good and faithful servant. Rest in peace. —Dewey Branstetter
Kwame Leo Lillard
Metro Councilmember, freedom fighter
Kwame Leo Lillard, a pioneering community leader and political activist, died on Dec. 20 at 81 years old. Lillard wore many hats during his life journey: civil rights activist, freedom fighter, cultural preservationist, mentor, advocate, baba, Metro Councilmember, spiritual leader, intellectual, Pan-Africanist and environmentalist. 
Born in 1939, Lillard was ordained into a life of activism. It was his great-grandfather who the Lillard family credits with their lifelong commitment to justice. The elder Lillard, born into slavery, was reportedly buried alive for defending his wife from an assault by their slave master. Kwame Lillard's refusal "to kneel" to injustice, he recounted years ago, was an ancestral inheritance passed down in the family for generations. 
Lillard was a core member of the Nashville sit-in movement that produced a politically astute group of young militants — the "special forces" of the Freedom Movement. The group later assisted in the founding of the Student Nonviolent Coordinating Committee and resurrected the Freedom Rides of 1961. Lillard became a hero of the Freedom Rides after Sheriff Bull Connor expelled Nashville activists from Birmingham and sent them to a Klan-populated area along the Alabama-Tennessee border. Lillard drove from Nashville to Alabama in the middle of the night and retrieved the group. The rescue mission allowed the students to return to Birmingham and revive the Freedom Rides.
Measuring Lillard solely by his role in the sit-ins and Freedom Rides, however, undervalues the depth of his activism, humility and humanitarianism. From the 1960s to his death, he was a master craftsperson, weaving together different strands of social activism. While remaining committed to progressive interracialism, he was entrenched in racial solidarity movements and championed Black cultural and political institutions. As the head of the African American Cultural Alliance, he was the architect of the city's Kwanzaa celebration and the African Street Festival. Much as his father battled urban renewal, he too backed equitable development policies that preserved historic Black communities and institutions. In recent years, he helped defeat the mixed-use development plan for Fort Negley and organized against city officials' attempt to locate a new police headquarters on Jefferson Street in North Nashville.
A  decade ago, Lillard co-founded the Nashville Student Movement Legacy Foundation to retell the stories of the sit-ins. Even still, he was always looking forward and celebrating youth leadership. His motto of "never trust anyone over 30 years old" paid homage to young activists who were untethered to a managerial political class. The white backlash to racial justice and civil rights advancements was another concern of Lillard's, best captured in his must-read essay published by the Urban League in 2010. Under the title "50 Years of Civil Rights, 1960-2010: So Little Gain, So Much Pain," the piece indicted the city's "political and economic elites" for perpetuating institutional racism and white supremacy. Dismantling systems of oppression, he wrote, requires "determination and steadfast commitment" — a daunting challenge that he believed young activists were best prepared to meet.
Lillard and the lessons he passed were an embodiment of public truth-telling, prophetic wisdom and resistance. He will be forever remembered as the freedom fighter who taught us — in the spirit of his great-grandfather — to never "kneel" to injustice. Rest in power. —Sekou Franklin
Thomas A. Wiseman, Jr.
Judge
Judge Tom Wiseman was a true public servant. After service in the Army, he began his career as a lawyer in rural Middle Tennessee, but it was in Nashville that he made his mark. His neighbors sent him to the Tennessee House of Representatives, where his colleagues recognized his abilities and elected him state treasurer. In 1981, he was appointed United States District Judge for the Middle District of Tennessee, where he served for more than two decades.
And he was a giant as a judge. Once he assumed his judicial robes, he put aside political ambitions. He presided over hundreds of trials and made thousands of rulings in both civil and criminal cases. That itself is impressive, but it's not what makes Judge Wiseman a giant. Judge Wiseman understood that his job was more than simply trying cases and making rulings — he worked to dispense justice. He intended not just to resolve cases, but rather to do what was fair and what was right, all within the confines of the law.
Judge Wiseman was wise. His knowledge of the law was prodigious and his analytical powers intimidating, but his intellect was tempered by practical common sense. He could analyze a complicated set of facts and a tangled body of law to reach the essence of the case. Then he would craft an opinion that was both erudite and understandable. Those skills were in evidence as he presided over cases that desegregated public education in Nashville public schools and Tennessee higher education. Judge Wiseman had the temperament of a good judge — no one ever doubted that he was in control of his courtroom, but he was unfailingly courteous. Despite having to render difficult decisions, he maintained a puckish sense of humor. He was fond of saying that in his 1974 gubernatorial bid, he was the "highest finishing non-felon in the race."
Early in his career as a judge, he arranged to visit the prison to which he would sentence many criminal defendants so he could be sure that he understood the conditions there. Years later, one of those he sentenced returned to ask him to preside over his wedding. Even today, that man stays in touch with Judge Wiseman's son Tom.
Sometimes during a trial, an unsuspecting lawyer might see Judge Wiseman leaning way back in his chair with his eyes closed and hope to take advantage of the situation by straying from the facts, only to have the judge, eyes still closed, bellow, "Lawyer, stick to the facts!" Judge Wiseman worked hard to build camaraderie among his colleagues. Every summer he and his wife Emily invited the entire court family — judges, law clerks, assistant U.S. attorneys, federal public defenders, court reporters, courtroom deputies, assistants and all their children — to their home for a cookout around the swimming pool. He also generously distributed tomatoes from the massive plants in his garden.
Throughout his political and judicial careers, Judge Wiseman was blessed to be married to Emily, herself a strong and independent woman, who took primary responsibility in rearing their three accomplished children. Judge Tom Wiseman was a model of a strong, wise, independent and compassionate jurist. —Byron Trauger
Anna Shepherd
Metro Nashville Board of Education member and chair
There are many ways to remember Anna Shepherd: kind but tough; loyal to the people and institutions she loved, but always challenging them to be better; a diplomat who was ready to fight when necessary. But I think one description best sums up Anna's deep, long-lasting contribution and commitment to Nashville and its schools: She was a public servant through and through.
Whether serving as president of the McGavock High School Band Boosters or as chair of the Board of Education, Anna constantly worked to provide the resources and services Metro Nashville Public Schools' students, staff and families need and deserve.
The district Anna represented for 10 years encompassed Donelson, Hermitage and Old Hickory, which benefited every day from her passionate advocacy. But she could represent Whites Creek, Woodbine or West Meade just as effectively. In board meetings and budget hearings as well as in private conversations with mayors and Metro Councilmembers, she fought for every school and every neighborhood across the city.
Anna was about halfway through her third term when she died in June at the too-young age of 68. It's tempting to think about what else she might have accomplished with the opportunity to continue serving. We all should take comfort and inspiration from how much Anna got done in the time she had — and from how much compassion and love she poured into every day that she worked on behalf of Nashville's students and schools. —Adrienne Battle, Metro Nashville Public Schools Director
Tony Tenpenny
Metro Councilmember
Tony Tenpenny was just one of roughly 500 Nashvillians to die of COVID-19 this year, but his death struck a nerve. The former Metro Councilmember, who represented District 16 in the southern part of Davidson County from 2011 to 2015, was just 57 when he died in September. He spent more than a month hospitalized prior to his death, and his treatment included the use of a ventilator.
Prior to his death, the staunch conservative, who unsuccessfully sought election to his old seat in both 2015 and 2019, was a COVID-19 denier. He criticized public health directives and spread misinformation about the deadly disease. And when it came for him, people were quick to point that out.
But some of his friends sought to remember him for other things, like operating an addiction recovery center with his wife Robbie.
"Best friend you can ever have," Tony Watson, an old friend, told WKRN after his death. "I miss him pulling up in that driveway and taking me to go eat or discuss District 16." —Stephen Elliott
Mary Pruitt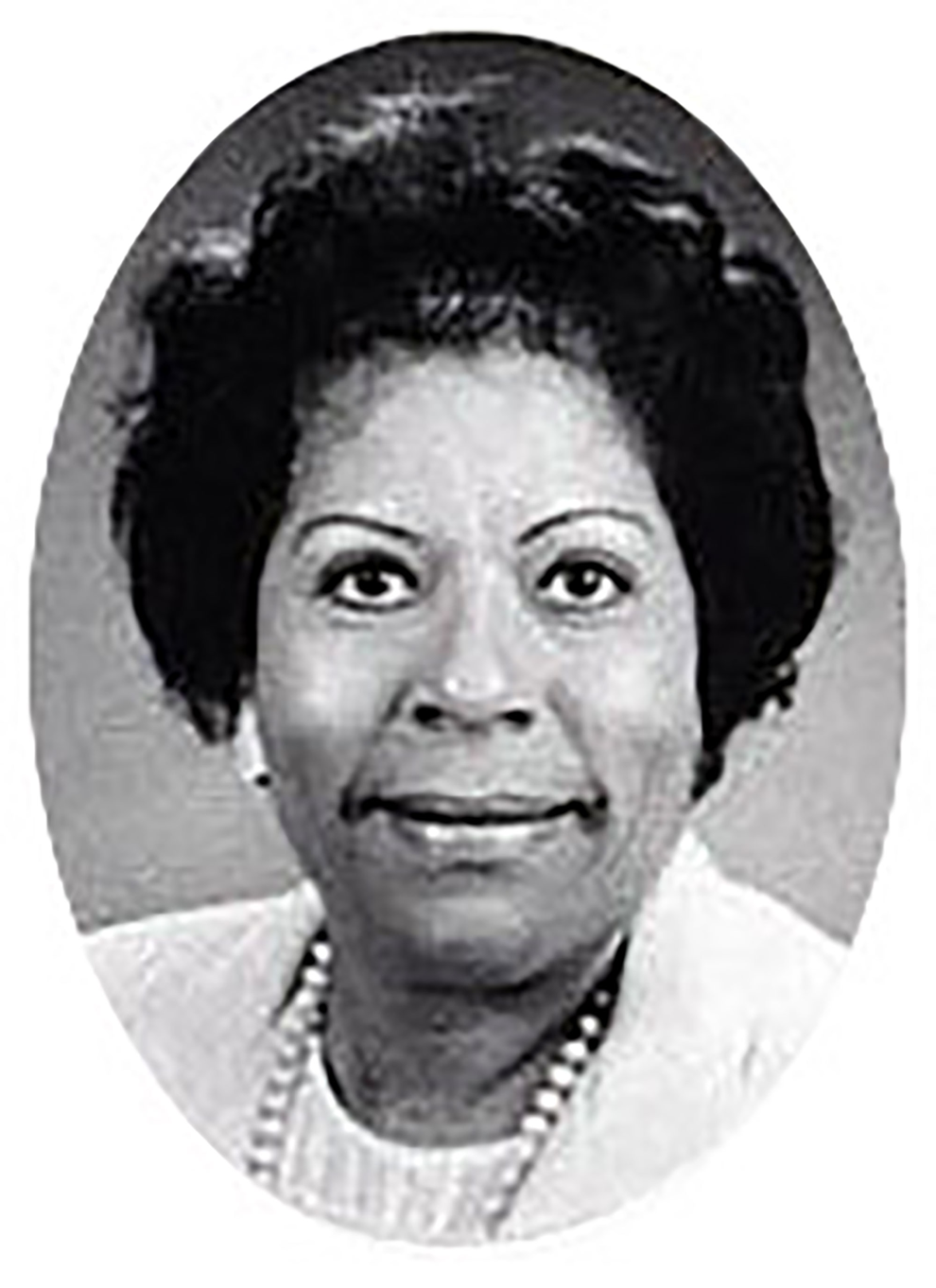 State representative 
Mary Pruitt did not come to the Tennessee General Assembly in the typical fashion. Following the death of her husband, Rep. Charles Pruitt, the widow ran in a special election to succeed him. But it wasn't a temporary gig. She ultimately served as a Democratic member of the state House for nearly three decades, from 1985 to 2012.
Though Pruitt died after falling in September at age 86, her memory — and that of her husband — lives on at the Pruitt branch of the Nashville Public Library, opened in 1993 and named in the couple's honor. It's an especially fitting remembrance, given the retired teacher's longtime focus on education and the library branch's role as a learning center for the surrounding community's residents, young and old.
Metro property assessor Vivian Wilhoite, a fellow TSU graduate, was one of many public servants to consider Pruitt a trailblazer. In a post following Pruitt's death, Wilhoite remembered the former state representative as "a supporter, a listener, a fighter." —Stephen Elliott
Irvin Carney "Rip" Ryman
Public servant
An aide to three mayors — Richard Fulton, Bill Boner and Phil Bredesen — before himself taking the leap into elected office, Rip Ryman was a Metro Councilmember, Metro Sports Authority member and Metro Development and Housing Authority board member.
He spent nearly all of his 86 years in Nashville and Goodlettsville. Retired Goodlettsville city manager Jim Thomas reckons that "no one was a stronger advocate" for his or her district than Ryman was for his. "He cared deeply about all of Davidson County, but he stood strong on issues affecting Goodlettsville."
Serving on the council from 2003 to 2011 wasn't Ryman's first foray in public service; he served in the Korean War after graduating from East High School. And though he dedicated much of his life to government work — on the council, he was conservative, occasionally a stick in the mud — a true passion was youth baseball. As a local and statewide leader of youth baseball organizations, "his love of baseball shone brightly," Thomas recalls.
His old colleague says Ryman, who died in September of pancreatic cancer, was "a true gentleman and a good friend." —Stephen Elliott
Lonnie J. Norman
Public servant, mayor of Manchester, Tenn. 
When Lonnie Norman was growing up in Manchester, Tenn., he dreamed of playing football for the Manchester High Red Raiders. Instead, he was a proud Tiger and 1959 graduate of segregated Davidson Academy High School. 
Thirty-two years later, Lonnie Norman became the first Black mayor of Manchester. The purposeful path he walked to that position was one marked by dedication to improving race relations in the rural counties of southern Middle Tennessee: 40 years of service at Arnold Engineering Development Complex, where he was instrumental in critical union negotiations and desegregating the workforce; his first foray into public office as alderman from 1984-1991; vice mayor through three administrations; and in August 1991, mayor. Norman never lost an election, including his final campaign in August, when he was re-elected as Manchester's mayor for the fourth time. 
Through three-plus decades of public service, Norman was an advocate for indoor and outdoor recreational facilities, parks, small business and affordable and accessible health care. He was an ardent supporter and enthusiastic fan of Coffee County's internationally recognized Bonnaroo Music and Arts Festival, and he delighted in welcoming musicians and Bonaroovians from all over the world to his beloved small town. A highlight, says daughter Priscilla Norman, was James Brown's electrifying 2003 performance, which father and daughter watched together.
On Oct. 1, Norman was admitted to the hospital due to complications from COVID-19. He died from the insidious virus less than two weeks later. His grieving family responded as Mayor Norman would have, reaching out and beseeching the community to follow CDC protocols in order to keep themselves and others safe.
On Nov. 29, Priscilla and her brother Lonnie Jr. lit the city of Manchester's Christmas tree in honor and memory of their father as well as all those lost and suffering from COVID. A favorite quote he often repeated to his four children? "It is better to light a candle than curse the darkness." —Kay West
Correction: This piece previously stated that Kwame Lillard's father was fellow civil rights figure Robert Lillard. The two were unrelated. We apologize for the error.