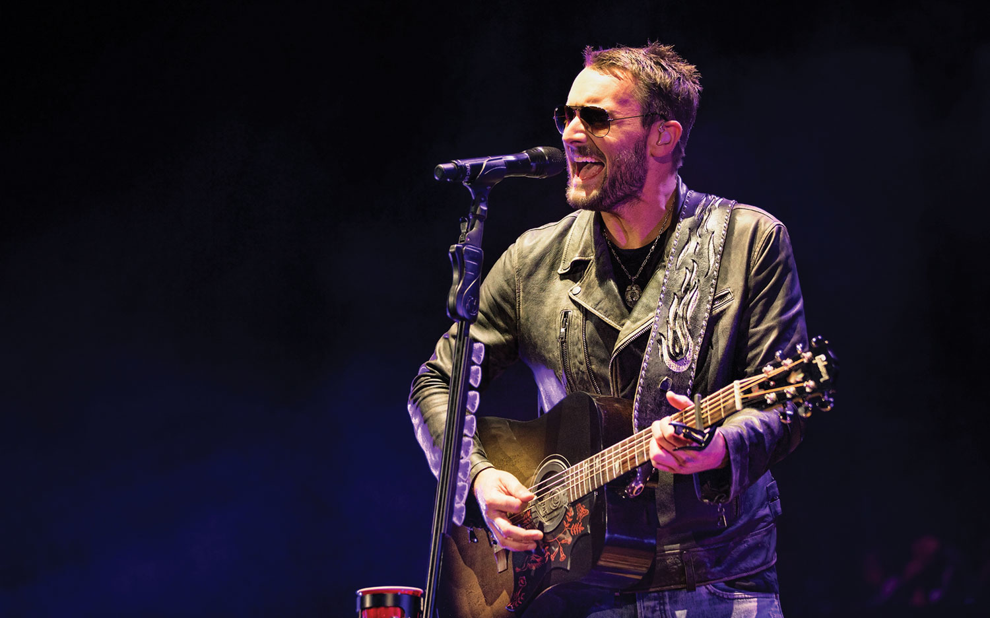 Eric Church doesn't remember exactly where he was driving back in 2011 when he heard a DJ on the car radio tell her listeners that she'd been lucky enough to snag an early preview of his third album Chief, and, boy, was it good. But he does remember how it made him feel: pretty damn pissed.
"She said, 'I just got a copy of this thing, and it comes out next Tuesday, and it is awesome,' " Church tells the Scene. He's dressed in a black T-shirt and dark jeans, and we're on the top floor of "the silo," a three-level vertical apartment on his 1,500 acres of land near the Cumberland. Notably absent: his sunglasses. "And I appreciated that. But for a fan, it annoyed me. I'd be like, 'Damn it, you get it first, and I gotta wait 'til next Tuesday?' It irked me. It should go to the fan who has been to 40 shows, and not the DJ who hasn't. Removing that exclusivity, the entitlement, it ended up being a bigger statement than we thought it would be."
Four years later, Church inverted the equation, first delivering his fifth album, 2015's Mr. Misunderstood, straight into the hands of his fan club (the "Church Choir"), the day before it hit iTunes. Eighty-thousand members received the album for free — many on vinyl, pressed at a German plant that Church's team purchased specifically for this covert operation. Critics scrambled, his label panicked, record stores searched frantically through their stock of LPs stashed away in the storage room, because the boxes had been surreptitiously labeled "Christmas Album" and it wasn't yet Thanksgiving. Those radio programmers had nothing to brag about. They didn't have an exclusive early listen, because no one did. They had to play the thing start to finish, just like everyone else.
But what Church did next was, for Music Row, maybe even weirder: nothing. No press, no glitzy party with artisan sliders and liquor sponsors. He didn't kick off the album's formal live run, the Holdin' My Own Tour, until January of this year in Lincoln, Neb. And even the tour has been different: two complete sets with an intermission in the middle and no opening act. When all is said and done, he'll have played for more than 900,000 fans, for around three-and-a-half hours each night. That's 38 to 40 songs a pop. For context, Florida Georgia Line's typical set clocks in at 14 songs.
The day we meet at the silo, Church is at the end of a short break before the last nine dates of the tour, which will end with two sold-out nights at Bridgestone Arena. The first thing he does is make a cup of coffee. "I was up all night with a 2-year-old," he says, referring to his younger son, Tennessee Hawkins, who he and his wife Katherine call "Hawk." Church will leave for his next show in Grand Rapids, Mich., at midnight, but, like most parents, he's being driven to the caffeine by the kids. Sleeplessness aside, he's feeling a little bit nostalgic about it all.
"It's been the tour I waited on my entire career — to be able to go out and play three-and-a-half hours," he says, stretching out. "In some ways I'm pretty sad about it. You wait this long for it, and you don't know if it's gonna work. I remember the first night in Lincoln thinking, 'OK, how are we gonna pull off an intermission, and what's going to happen? Are these people going to leave? Are they going to stay?' "
Of course, they didn't leave. They would probably stay for five hours, because they're not like other fans — especially country fans. They sing along and know every word, and are more excited for deep cuts than singles like "Springsteen." The camaraderie in the crowd, the fervent dedication, the way people in the audience respond to each song — offering up some Jack Daniel's during "Drink in My Hand," or raising a shoe during "These Boots," as a sign of solidarity, but also in hope that Church might grab one and sign it onstage — are more like the rituals of the traveling rock cults associated with Phish or the Grateful Dead.
"I've been to Phish shows, and that's a lot of where the intermission came from — Phish, and the Dead and Widespread Panic," Church says. "They'll do the intermission thing. A lot of the jam-band world does it, and I've found that so fascinating. There's this moment, like a hundred minutes in, and you're doing your thing, but the intermission allows people to go, 'Man, I can't believe they played that, I wonder what's in the second set?' "
Set breaks are unusual in country music, unless you're at the Grand Old Opry and it's time for a commercial. Also, it's common in the country world to see as many as three or four opening acts — it's easier to solidify a crowd, and it makes the labels happy. Making the labels happy is not of particular concern to Church, who was once most famous for being the guy who got kicked off the Rascal Flatts tour — he kept playing over the allotted opening-act time, and was replaced with a then-little-known Taylor Swift. It didn't make anyone happy that he kept news of the release of Mr. Misunderstood confined to his inner circle, including his band, producer Jay Joyce, longtime manager John Peets and publisher Arturo Buenahora. They only told Mike Dungan (CEO of Universal Music Group Nashville, to whose division EMI Records Nashville Church is signed) the weekend prior to release, and went directly to Apple Music executive Jimmy Iovine to make sure the LP could be available on iTunes. 
Oh, and John Osborne of Brothers Osborne. He could have ruined it all.
"I'll never forget — John Osborne had been working with Jay, and he forgot something in the studio," Church says, leaning back in his chair and laughing. Church and his band had gone so far as to disguise all their equipment for their run in the studio, removing "Eric Church" from their gig cases and replacing it with names like "Band X," but Osborne walked in and caught them in the act. "John [Peets] had to spill it to him. The whole thing could have come unwound because of John Osborne. Because we disguised it from the ground level."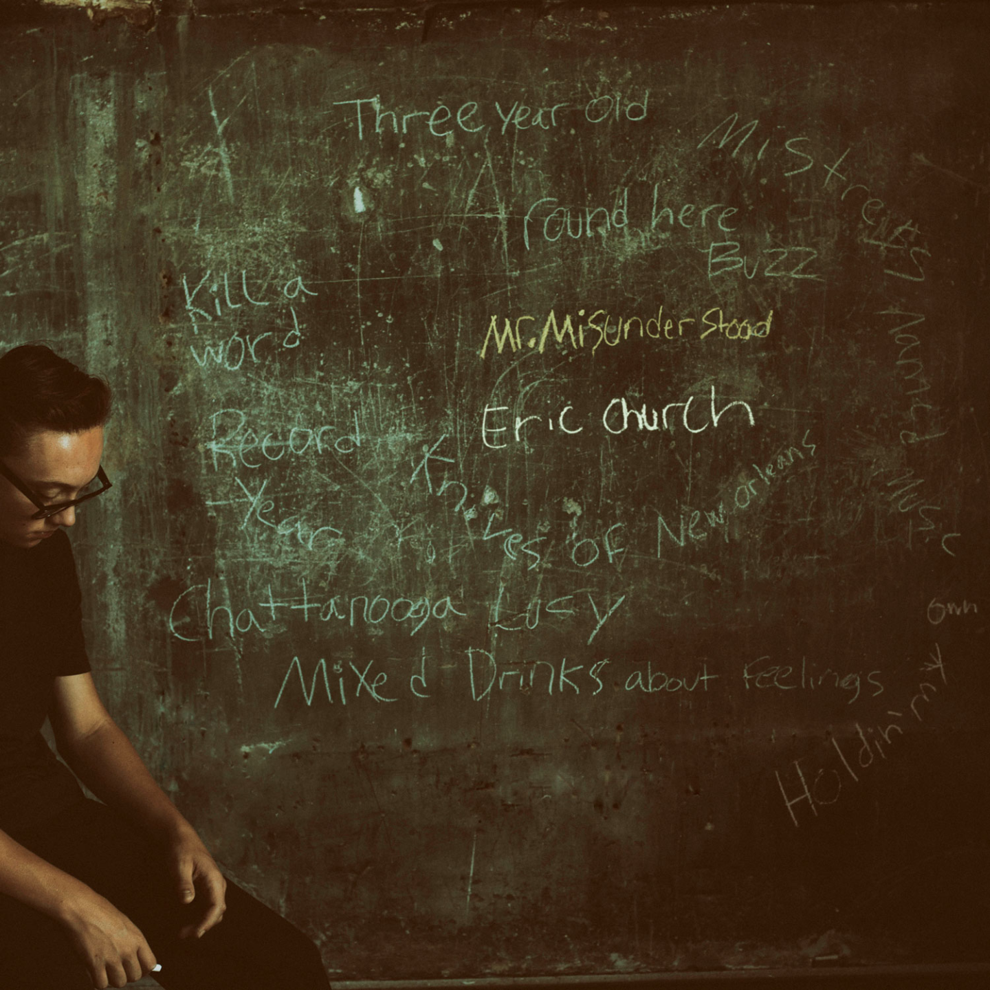 But Osborne kept the secret, and Mr. Misunderstood was a surprise to most until the day it arrived on fans' doorsteps and its cover model, teenager Mickey Smay, announced the release to press backstage at the CMA Awards. 
The record was something of a surprise to Church, too. He'd set out to write a collaborative project with country greats, inspired by Willie Nelson's duets.
"He has this epiphany that some of those people aren't going to be here forever," recalls Peets. Yet when the songs came to Church, he could only hear one voice for them. "I said, 'I don't know what to tell you, you own those songs.' He was very motivated by this urgency, and it just started to fall out. He wrote quicker than I've ever seen him write."
On his previous album, 2014's The Outsiders, Church zeroed in on an enemy in his lyrics: the pious profiteers of Music Row. "The devil walks among us, folks / And Nashville is his bride," he warns in "Devil, Devil (Prelude: Princess of Darkness)" an eight-minute, partially spoken-word manifesto against the man. With Mr. Misunderstood, Church took action: He snatched that first spin from the DJs, the press and the influencers, and gave it back it to fans. And for premium members of the Church Choir, he delivered it on vinyl, to be consumed from beginning to end as he'd done as a kid in his hometown of Granite Falls, N.C., listening to the country classics.
"We make a mistake, at least in Nashville, that it's all about the EP, those three- or four-song digital booklets," Church says, spitting out the word "booklets" like he'd accidentally swallowed a bug. "That doesn't let you see who the artist is. I've said it many times, that it's like you're reading a book. You need to read more than one chapter, and that's what an album is. And I believe it's the only way to build a fan base. You have to have albums, and they have to be great."
Mr. Misunderstood is great, from the triumphant rock poetry of "Knives of New Orleans" to the soft and simple ode to his older son Boone, "Three Year Old." But for Church, its release also restored a sense of lost order. In Nashville, VIP sections are treated like displays of manhood: Size matters. It's not the length of your concert that's important, but the girth of your press list. How exclusive is your release party? How fast does your concert sell out? Church believes that artists who have achieved a reasonable level of success should be busy resetting that balance, not drifting further and further away from fans as time goes on.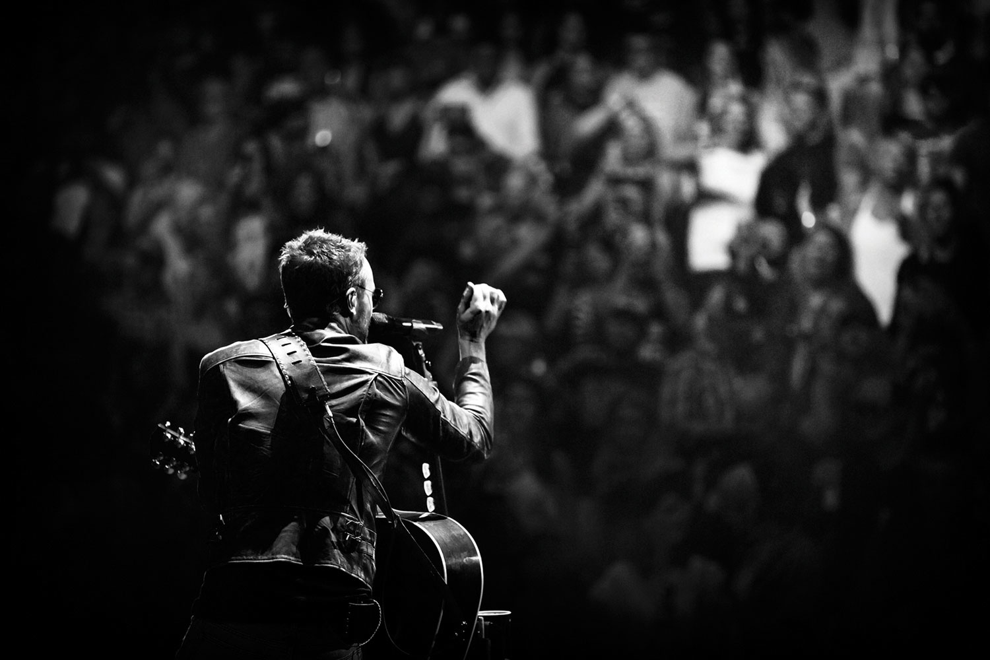 That's why he's canceled more than 33,000 ticket orders so far from the Holdin' My Own tour — tickets bought by scalpers. It's an aggressive tactic he's used in the past. This time, he and his team commissioned their own technology to scrub suspicious purchases. Many of his fans have followed him since he was playing small, smoky clubs, and he wants those same fans to be down in front where he can see their faces, not pushed out of the pit by scalper prices.
"I want that person who probably spent $8 [on one of my shows at] at The Intersection," Church says, referencing a beloved midsize rock club in Grand Rapids. "I want that same guy or girl who didn't have kids then, to bring their family and be able to afford it. As opposed to going, 'I can't pay for a 400-dollar scalped ticket.' I want that same guy there, because he's been part of the journey."
The Intersection's talent buyer, Scott Hammontree, remembers the early days when Church returned to the venue drawing bigger and bigger crowds, setting several beer-sales records but never raising his prices much. 
"He always came back," says Hammontree, "but he would only take his ticket price up a few dollars. He never wanted to, say, start charging $39.50. I always tell other country agents and acts, that, if it's possible to follow that plan, it has paid dividends. The fans have just stayed with him, and he built that fan base one by one."
"It's taking the power away from the entitled," says Church. "It's all about exclusivity, everywhere in this country. We're trying to take that away, and make it about the people. Everyone is equal. You shouldn't have to pay more for a ticket. You shouldn't have to get the record last because of the critics or radio."
"Here is what I would love," says Rhiannon Giddens, who contributed her powerhouse vocals to "Kill a Word," Mr. Misunderstood's stirring plea for peace through language. "It's that [people] don't focus on 'the outsider' and 'the rebel,' but on the fact that he does things his way and he treats his fans really well. Controlling the scalping, treating the Church Choir really well. That's a model that really stands up. He focuses on taking care of his fans, and that's the untold truth."
That "outsider" image that Giddens points to has followed Church since he moved to Nashville to become a songwriter, and he's certainly played a role in perpetuating it, from the aviators he's wearing on the cover of Chief — which are now his signature — to the title and the content of The Outsiders. Sonically, the record veered into everything from twang metal to prog rock. 
Church knew that preserving country music wasn't about wearing suspenders and making revivalist tunes, and that a real future rested with being both endlessly creative and nurturing his fans, especially in the dangerously shifting landscape of the record business. "I'd be looking at charts, and Eric would be looking at faces in the crowd," says Buenahora, who first signed and developed Church at Sony/ATV. 
So his image — as outlaw, outsider, Music Row's bad boy — stuck. And sure, maybe he's a little naughty, to the labels, to the press, to the industry machine. It raises the question: Are we really in an era when going straight to the fans and putting the quality of the music first are the makings of an outsider? Well, yeah.
Maybe Church is seen as an outsider because his decisions so often go against the grain — people close to him describe his method as "when you go left, he goes right." But he'll be the first to tell you: The country music industry is risk-averse, and it's killing the craft. The more success an artist has in Nashville, the more they tend to play it safe. Church sees the opposite. Got more rope? Don't see a noose. See a lasso, and grab everything you can.
"Artists who have had success and are further on in their career, a lot of them get caught up in making good money," he says. "They keep doing their thing and not rocking the boat. But I've never had success that way. I've had success rocking the boat. And I see artists who try things and it doesn't work — they probably made the right decision, but it just didn't work — so they retreat, and start listening to other people and start trying to go back to the middle. It won't work that way."
Church is also well aware of the importance of quality over quantity. He doesn't operate his own social media, and he's quite clearly selective about how and when to release musical content. 
"There is a mystery that we miss in music," says Joyce, who has worked with Church since his 2006 debut album Sinners Like Me. "Every three minutes, artists are making a movie telling people they are taking a shit. I like mystery. I like wonder."
"[Church], for me, is a model of the success I want," says Luke Combs, whose debut single "Hurricane" went to No. 1 on Billboard's Country Airplay chart in May. "He's able to do the things he wants and also have mainstream success because he has such a die-hard fan base. He does have that 'outsider' thing, because some of what he does is unconventional, but it's just having the guts to step outside of the box and do things how you want to do them."
Doing things Church's own way meant pushing for a song like "Smoke a Little Smoke" to be a single in 2010, before singing about weed was all the rage, and not following up the massive success of "Springsteen" with a string of copycats for easy radio play — duplicating what works is country custom, after all. Just look at bro country, the musical equivalent of a malfunctioning Fisher-Price toy that keeps repeating "Truck! Truck!" because no one bothers to change the battery.
"The more success I've had, the more I try to push the boundaries," Church says. "Not saying, 'Well, "Springsteen" worked, so let's do that again, let's make a record of five radio singles with these four hit songwriters!' I've not done that, and music would be better if more successful artists said, 'Screw this, I have the clout, I can get stuff played, I can make the record I want and get it sold, so let's go farther towards the Americana world or pushing the agenda.' What happens is [country] becomes so homogenized, I can't tell one new guy from another new guy or one new girl from another new girl."
Church loves Americana. "I think the heartbeat of country is there," he says, pointing to artists like Sturgill Simpson, Jason Isbell, Andrew Combs and Margo Price. He loves Ashley McBryde, a newer artist whom he invited onstage in Rosemont, Ill. She thought they were going to play one of his songs, but instead, he asked to do one of hers. "He wanted to do 'Bible and a .44,' " she says. "He said, 'I like that song, and I know the words.' " The audience didn't leave for bathroom breaks. They trust Church.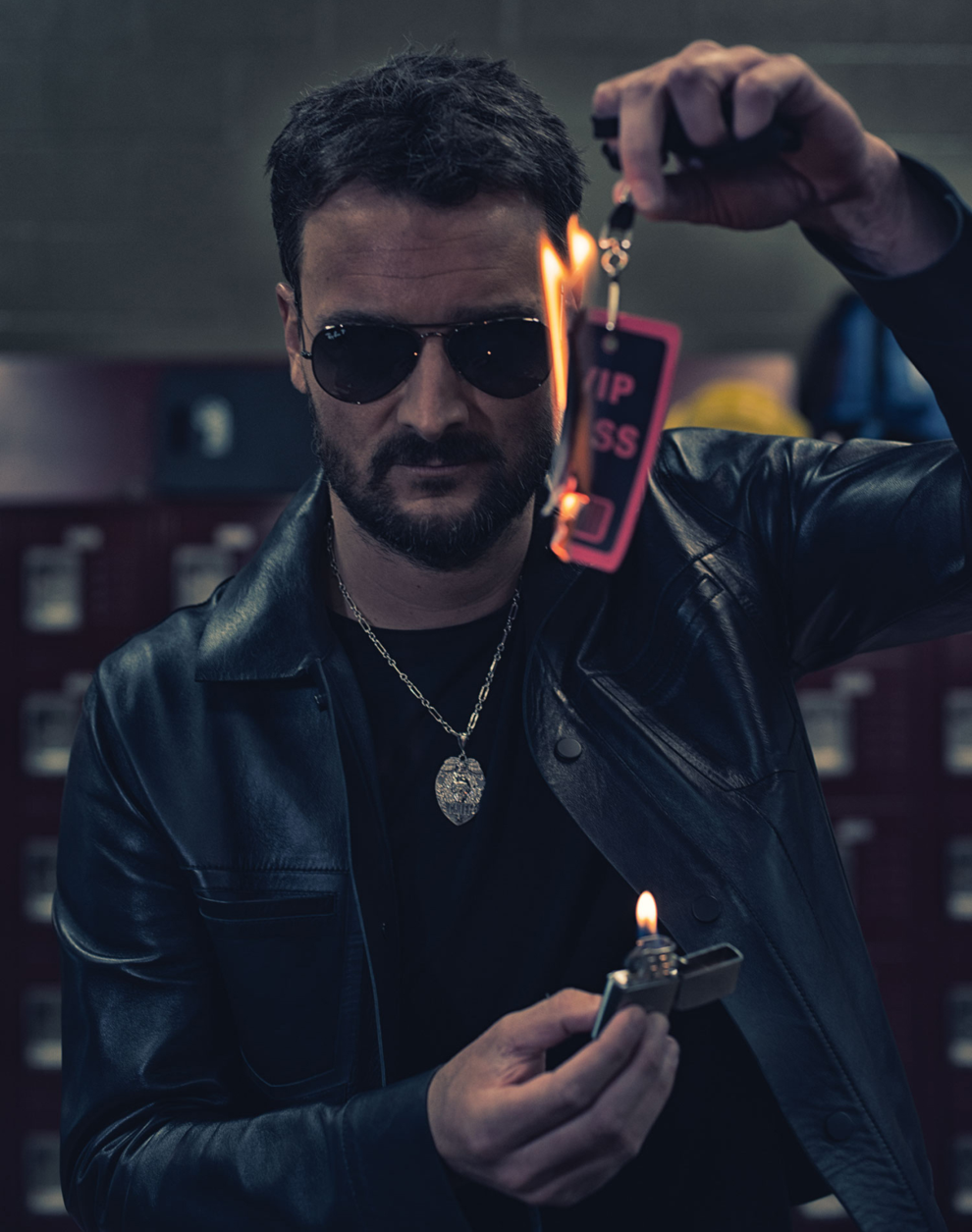 Though Church says he's "not a genre guy," he does acknowledge that the way music is consumed these days has innately changed country. As a result, Americana artists are less focused on capturing a "feel," as he puts it, and more on the lyrical honesty he's always gravitated toward — from people like Ray Wylie Hubbard, who Church name-dropped in Mr. Misunderstood's title track and later invited onstage. Hubbard accepted, and was pretty enamored by the experience, particularly by how gracious Church was to his band and crew.
"It reminded me of the way Waylon [Jennings] treated other musicians," says Hubbard. "Waylon had that idea of respect." The two have talked about writing a song together, and Church sings — alongside Lucinda Williams — on Hubbard's forthcoming LP.
"I'm pretty sure it's nice he's selling a lot of records," adds Hubbard. "But what's more important is the feeling he gets, the joy he gives his fans. He lays it on the line and writes from a place where the real badass, cool songwriters write from. I have a lot of respect for him, not as a big-shot entertainer but as a songwriter."
Church hasn't written any songs for the next album yet, but he's announced some dates in the fall with McBryde and Brothers Osborne, and an appearance at CMA Fest in June. In time for the Bridgestone shows, he'll reopen his pop-up shop in East Nashville, where fans can grab limited-edition merch. And after our meeting at the silo, he'll enjoy his last few hours before piling into the tour bus and heading straight through the night to Michigan, along with 23 other vehicles and a 55-ton stage. At the Van Andel Arena, less than a half-mile from The Intersection, he will play to a crowd of more than 12,000 while making several shout-outs to the club, including dedicating the oldie "Two Pink Lines" to the 30 fans who came out to his first show in town.
But before Church heads back down the staircase, he remembers one last story. It's from 2009, around the time of Carolina, when he played at Nashville's Cannery Ballroom. There, his buddy and "These Boots" co-writer Michael P. Heeney was cornered by a label executive who'd had a whiskey or three too many.
"A certain number of label people came to the show to kind of tell me 'the path's not working,' " Church says. That is, he should get ready to say sayonara to his record deal. "And when they got there, the show was sold out, and they were so surprised they kind of had to huddle. One of the label guys, who had probably had too much to drink, was sitting and smoking a cigarette with my buddy and said, 'I just don't think we're going to be able to drop that guy.' Michael cracked up and went, 'Well, hell no!' So the label guy said, 'But we can't figure out how to make this work, and we're trying all these different things, and radio isn't coming out to see him. His shows are so late, and in bad parts of town.' Michael was like, 'But look — he's working!' "
Church laughs, standing tall above all of Nashville in the silo, with the snakes slithering below: in the creeks that dot his property; on Music Row; somewhere beyond the hills. He shakes his head in disbelief.
"It's just funny," he says, zipping up his jacket and, at long last, putting on a pair of sunglasses. "That after that, you end up at Bridgestone."
Email editor@nashvillescene.com