"You are so Nashville if …" It's just one little sentence, a comedic cue that should easily roll into a punch line, but the Scene's annual YASNI contest seems to morph every year, as our city continues to develop into something new and unfamiliar. What does it mean to "be Nashville" anyway, when we have the same towering condo buildings and crane-peppered skylines that litter every coastline of America?
But there still is something very special about life in Nashville. And Scene readers have once again managed to find the heart and the humor (some of it dark) in yet another year, from our bumbling Durhams and record-breaking hockey games to the burgeoning war between new and old.
Because one thing became clear while reading through the thousands of YASNIs we received: Nashvillians are very torn over the city's current awkward pubescence. While some folks took cheap shots at growing pains, including traffic and cranes (oh, how people loved to hate on the cranes), others ranted against the anti-development crybabies, mocking them for staying in a city they don't like (yet likely weren't born in).
So, yeah, life here is being redefined every day, but as this year's entries prove, that just keeps things interesting (and weird, and entertaining, and fun and frustrating).
But seriously, we never want to see another YASNI about a crane ever again.
---
1st Place:
Your therapist doesn't know you're gay. — Russell Ries Jr.
About the winner:
We have a new champion!
For the past two years, Zack Bennett has been ensconced on the YASNI throne as the first Scene reader to hold the peak position in consecutive years. But in an unexpected upset, 2016's winning entry — "You are so Nashville if your therapist doesn't know you're gay" — didn't come from a familiar name.
In fact, winner Russell Ries Jr. has submitted to the contest only a few times, and, he says, his efforts have mostly been relegated to the "Weirdies" pile. Last year he missed the deadline for entries completely.
Ries, a Nashville native and student at Nashville Software School, found inspiration for his winning entry in the passage of the spectacularly hateful bill HB 1840, which allows Tennessee therapists to refuse to treat members of the LGBT community based on "sincerely held principles." And Ries says he didn't give a lot of thought to his jokes before sending them along — he just riffed on some ideas while having lunch with friends, and "anything they laughed at, I entered." You'll see a few more of his entries scattered throughout the issue.
Now that he's won, will Ries be more motivated to attempt Bennett's back-to-back YASNI performance? "Yeah, as long as I'm paying attention and don't miss the entry form," he says.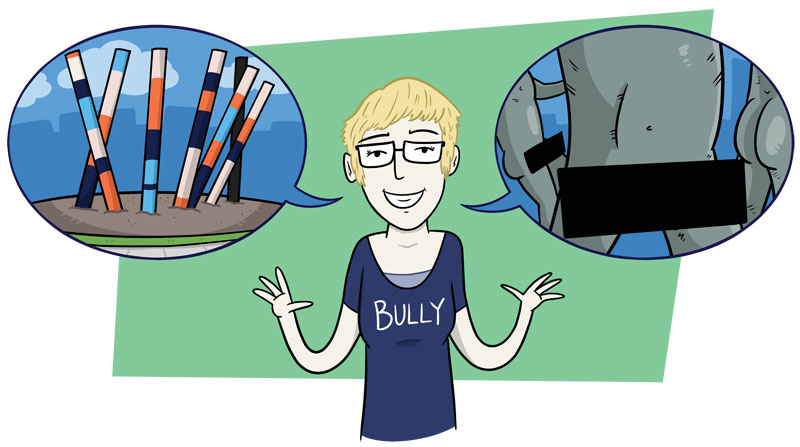 2nd Place:
You refer to the two major roundabouts as "The Sticks" and "The Dicks." — Will Churchill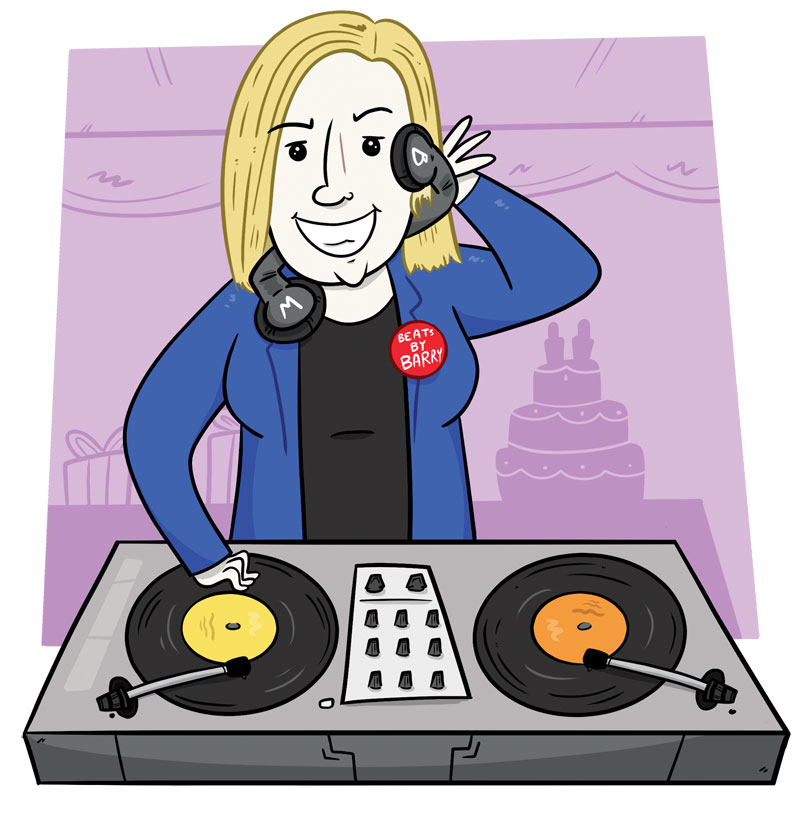 3rd Place:
Megan Barry tried to DJ your wedding. — Jamie Yost
Honorable Mentions:
Your downtown bridge needs a sign to explain why it turned that color today. — Stephen Yeargin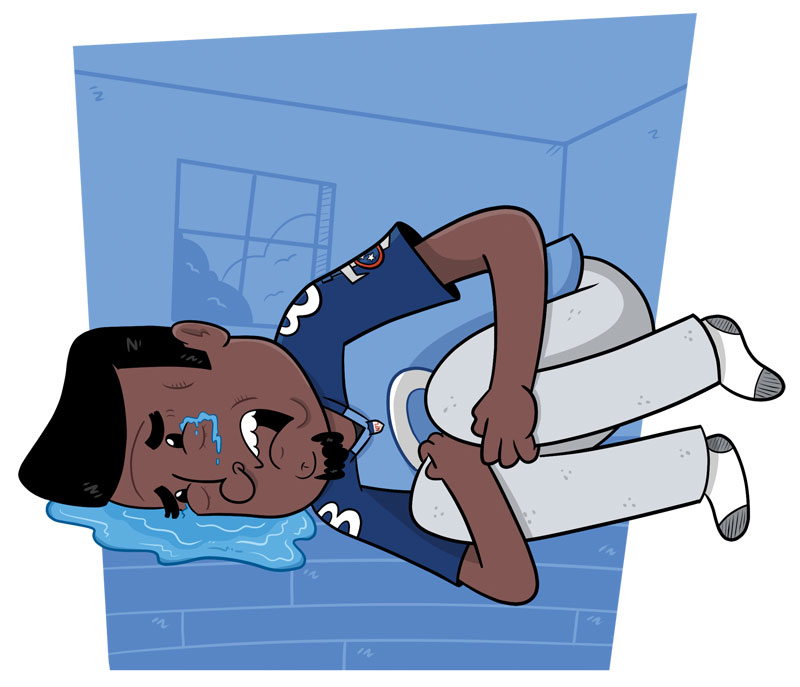 When asked where your favorite place is to watch a Titans game, you say, "From the fetal position in the corner of my room." — Logan Elliott
You're at an event with Mayor Megan Barry. Right now. — Drew Maynard
Your therapist suggests you "take a little break" from the East Nashville Facebook page. — Brian Bates
You're down for a playful spanking, but you draw the line at Republican whips. — Bill Hench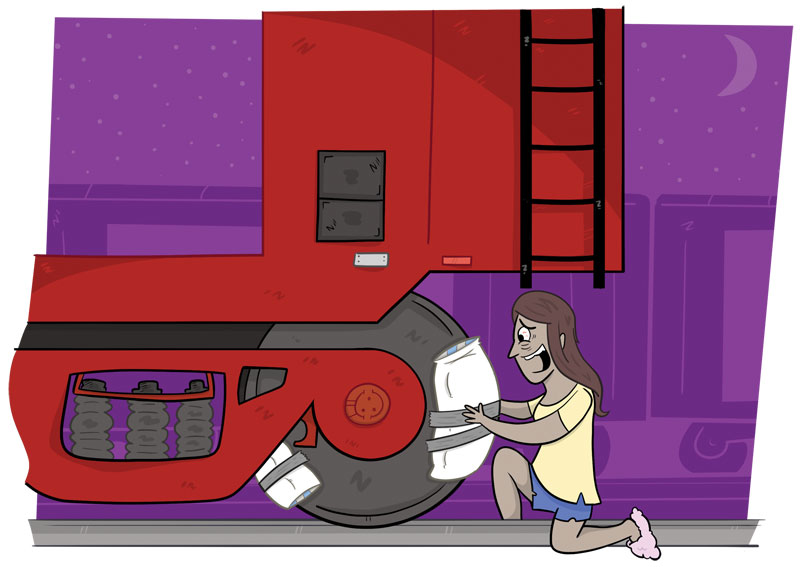 You actually thought you could make trains quieter. — Miles Price
You submitted this while sitting in traffic. — Jamie Yost
Bart Durham is only the second creepiest Durham you know. — Ellis Metz
You wear a man bun, but you've never heard of the Nun Bun. — John Richardson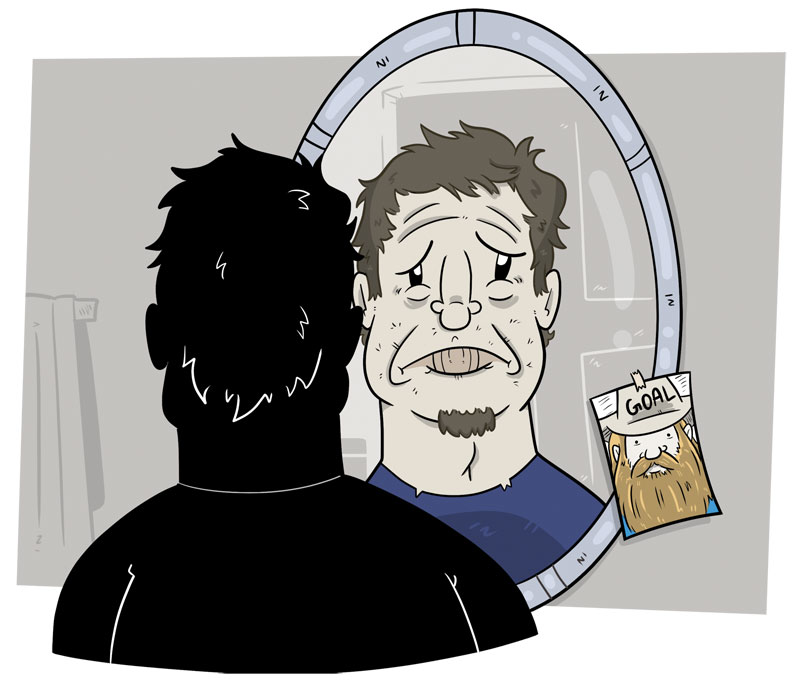 You tried to grow a Chris Stapleton, but ended up with a Jason Aldean. — Mike Dorr
You're furiously writing a hip-hop musical to save Old Hickory's place on the $20 bill. — Matthew Parriott
You wonder if you'll wind up going to TPAC's Tubman Hall. — Ken Lass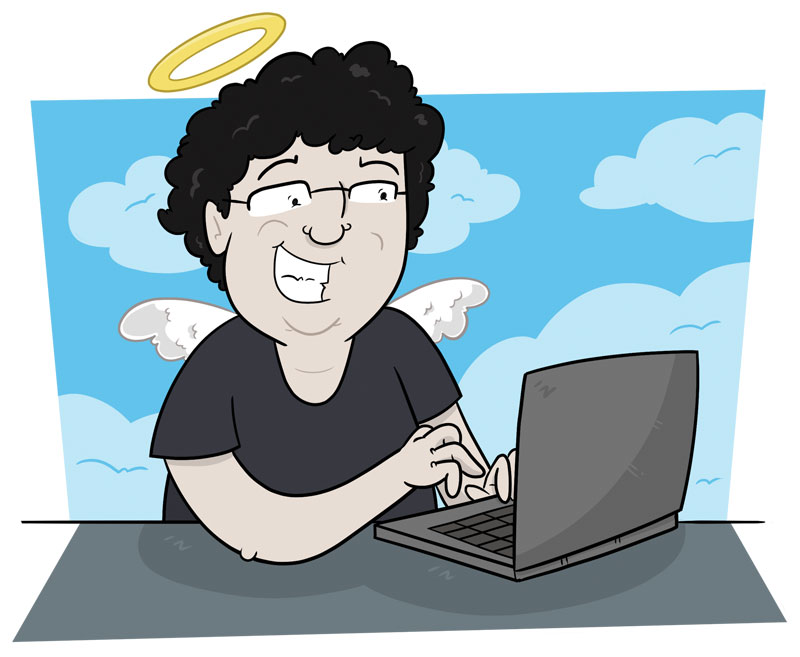 Of all the things, you never thought it would be Jim Ridley's heart that would fail him. — Meredith Hunter
Your life here was affected by Jim Ridley whether you knew it or not. — Ken Lass
Your kid is building condos out of Legos ... and has already pre-sold them all. — Daniel Spartan Smith
---
And the rest …
You've still never made it in the Nashville Scene's People Issue, but your neighbor's dog has. — Brian Bates
You score the game-winning goal in a triple-overtime playoff game, yet still find yourself known as a singer's husband to the locals. — Codey Holland
Your city can sell out a stadium to watch a three-win NFL team, but not to see Beyoncé. — Lindsay Parriott
It takes triple overtime for you to be on Lower Broadway after midnight. — Ellis Metz
You've DJ'd at Duke's. — Cale Tyson
Your "Ms. Cheap" is going to have to rebrand as "Ms. Relatively Inexpensive." — Trent Hanner
You have started referring to your commute back home from work as your alone time. — Logan Elliott
You feel like The Belcourt has been closed for 10 years. — Lindsay Bergstrom
You believe a good funeral includes a free concert. — Jeff Wilson
You're pretty sure Zack Bennett is gonna get caught writing YASNIs all day on the clock in his darkened cubicle someday. — John Marshall
Your church produces better hype videos than your professional sports teams. — Zack Bennett
You've recently started referring to the Briley Parkway exit as the "Brexit." — John Marshall
You've got a girl crush on the mayor. — Anonymous
You're itching to see a pedal-tavern pileup. — Jessy Yancey
You'll pay $80 for a concert ticket, but refuse to pay $10 to park. — Stefanie Porolniczak
You tried to amend an amendment to an amended Metro Council proposal. — Anonymous
You love the convenience of wine in grocery stores, but still have to drive to the Kroger across town to avoid running into friends from church. — Brian Bates
You find yourself lying most about the level of heat you can handle at Prince's Hot Chicken Shack. — Logan Elliott
You eat at a concept rather than a restaurant. — Ken Lass
You can't wait to recycle all your Bill Freeman jokes from last year when he inevitably runs for governor. — Page Forrest
You can name more Nashville chefs than Metro Council members. — Nicole Miller
What the hell am I supposed to do with this Seth Jones bobblehead? — Daniel Ryan
Mike Fisher is the only Titans coach you can name. — Lesley Lassiter
Go home, Nashville. You're drunk. — Jamie Yost
Your shrink advised you to check out his indie-rock show on WXNA. — Jim Reding
Your favorite musical act is the Thompson Lane tunnel tuba man. — Shannon Williford
You're worried about Keith and Nicole because you haven't seen them out lately. — Matthew Parriott
You sell $48 used bandanas out of an old gas station. — Brian Siskind
You make more driving for Uber than from streaming. — Jimmy Junior
You just found out there were black players in the NHL. — Brian Bates
You have a record by the last person you slept with. — K.T. Harrison
You got distracted from this entry to think up new TDOT traffic safety puns. — Miles Price
You declare Dino's "ruined" on social media and swear never to return after Justin Bieber's late-night hang was publicized, and then Monday rolls around and you hit up your homiez, like, "Time for mojitos!!!" — Charlie Frederick
All your Tinder matches are tourists. — Lauren Barbieri
You can tell the show is fiction because everyone was filming Luke Wheeler in landscape mode. — Meredith Hunter
You've had a hot-chicken injury. — Mike Dorr
You're mad that Nashville doesn't reflect accurate commute times. — Daniel Spartan Smith
You're aghast at the Vandy rape trial, but don't mind cheering for Mike Ribeiro. — Russell Ries Jr.
You based your decision on where to live on how annoying the neighborhood Facebook group can be. — Stephen Yeargin
You've lived here five years and are pissed at how much Nashville has changed. — Edwin Williamson
You've lived here 30 years and are pissed at the slow pace of change. — Edwin Williamson
You're afraid the new bathroom bill will get your concert canceled. — Jackie Hughes
You went to Pinewood Social and didn't Instagram it. — Grant Robinson
You still can't buy wine on a Sunday. — Katie Miller
You save the Scene's Bonnaroo Bingo games and play them on Broadway all year long. — John Marshall
You know at least a dozen realtors … and counting. — Melissa Reinke
You tithe using your credit card to get points! — Michele Totty 
You like East Nashville's anti-establishment vibe, but a Publix would be nice. — Amanda Eckard
You buy your wine at Publix instead of Kroger because you have class. — Brian Bates
The stand-up paddleboard you take on the Cumberland is made from reclaimed barn wood. — Andrew Molloy
The Metro Transit Authority logo makes you want to play Trivial Pursuit. — Jamie Yost
It still irritates you that the Nashville Scene didn't pick a winner in 1995. — Ron Eubanks
Goodwill will not accept your Shea Weber jersey because they have too many in stock. — Brian Bates
Dave Cobb produced your ringtone. — Tandy Travis
Housing prices have gotten so high, the city evicted you from Fort Negley. — Logan Elliott
You think there should be a spin-off series called Teddy Conrad: Inmate #BR-549. — Jeanette DeMain
You missed your son's college graduation sitting in traffic. You left the house when he was 12. — Michael Hill
You leak legal documents and videos to Phil Williams. — Anonymous
Your YASNI joke, "You got tired of waiting and brought your own wine to the grocery store," isn't relevant anymore. — John Marshall
Your Uber driver was a contestant on The Bachelorette. — Tandy Travis
Your favorite seats for an Ascend Amphitheater concert are halfway across the John Seigenthaler Pedestrian Bridge. — Jeff Shearer
The sky-crane operator waves to you when you open your blinds. — Karen Rolen
You're excited about the Game of Thrones convention coming to Nashville just to see all the fans in their costumes confuse the hell out of all the bachelorette parties on Lower Broad. — Lightning de la Flame
You've turned down free Titans tickets because someone else already gave you theirs. — Daniel Ryan
You've never taken public transit but wish we had "a train." — Trent Hanner
You've ever wondered if we should be cutting Memphis a check for all the Elvis crap we sell. — Daniel Ryan
You're more excited about the improved bathrooms and added stalls at The Belcourt than the actual theater restoration. — John Marshall
You're mad about the Shea Weber trade because he's the only Predators player you could name. — Lesley Lassiter
You're just waiting for John Rich to buy the old guitar scoreboard at Greer Stadium and move it to Love Circle. — Zack Bennett
You wish Betsy Phillips wouldn't curse so fucking much. — Meredith Hunter
You were taking selfies in the Hermitage Hotel bathroom long before the Sinema bathroom came around. — Jamie Yost
You tried to take Williamson County's school superintendent, but all you got was a dick pic from his legislator. — Tandy Travis
You tried to pay for the tab at Corner Pub with 12 $2.25 Ticketmaster vouchers. — Dave Foster
You track the TDOT fatality statistics more closely than the Titans' record. — Chris Chamberlain
You suddenly discovered an appreciation for rugby, and how. — Trent Hanner
You still have nightmares of David Fox wearing his fox costume on Lower Broadway. — Laurel Green
You like the ABC that brought wine into grocery stores but not the one that canceled Nashville. — Ken Lass
You hope you get jury duty for the free parking at the Public Square parking garage. — Jeff Shearer
You got conceived on Jan. 22, 2016. — Trent Hanner
You figured the mass influx of bearded Yankees just had to have something to do with a Battle of Nashville re-enactment. — Josh May
You enjoy a little AAA baseball with your craft beer and hot chicken. — Ken Lass
You don't watch The Bachelorette, you're only here for the recaps. — Meredith Hunter
You are the first Nashville mayor with some balls. — Ron Jarshall
Your spin class is a pedal tavern. — Karen Rolen
Threatening to spank Amanda Haggard was the closest thing to a piece of ass you've had in years. — Meredith Hunter
You are thinking about starting a "Keep Charlotte Weird" movement before it's too late. — Jeanette DeMain
Your zoo builds a zip line over the animals because what could go wrong, right? — Brian Bates
Your most trusted advisers are Michael Higgins and Bob August. — Melissa Reinke
Your laundry schedule revolved around when you hung out at The Gold Rush. — Miles Price
You've fang-fingered someone who cut you off. — Bo Wolfe
You wrestle and dabble with a little bail bonding on the side. — John Marshall
You wonder why the special passing lane has bicycles painted in it. — Patrick Howell
You traded recipes with Jack White at the neighborhood potluck. — Betsy Barbour
You think the mayor is playing it a little fast and loose with the lighting of the courthouse and Korean War Veterans Memorial Bridge. — Anonymous
You suspect R.E.M.'s "Everybody Hurts" video was inspired at the I-440 split. — John Marshall
You still can't get that awful Charles Robert Bone jingle out of your head. — Zack Bennett
You pay your mortgage for the year by renting your house on Airbnb for CMA Music Festival weekend. — Michael Clemons
You felt like you were cheating on The Belcourt every time you bought a ticket at Regal Green Hills. — Trent Hanner
You don't mind driving down Shelby Avenue during rush hour anymore because you know that Swing Guy is gonna make everything alright. — Stephen Bohn
Localism. Authenticism. Vagueism. Prosaicism. — Meredith Hunter 
You consider "You are so Nashville if ..." to be the original Twitter. — Lindsay Bergstrom
You can't make it to work when they shut down your interstate exit because you only know one way to get to work. — Lorenda Patterson
The phrase "Walmart Skip Bayless" is the only thing to make you feel bad for both Walmart and Skip Bayless. — Anonymous
Even the naked man at the airport thinks the lines at security are too long. — Kris Lott
A condo ate your sidewalk. — Ken Lass
Your councilman can go from sworn in to shot to indicted to resigning all in under six months. — Stephen Yeargin
You measure time by which failed project was supposedly going in at Lake Palmer. — Stephen Yeargin
Your neighborhood grocery store has to close for many months so it can reopen as a crappier grocery store. — Trent Hanner
Your mom read Nashville was canceled and thought you'd have to move back home. — Brian Bates
You've ever made up a new bar/neighborhood just to fuck with people. "Oh you haven't been to Blasé? It's technically in SloDo, but has more of a NoCha vibe. The cocktails are AMAZE." — Daniel Ryan
You wanna play a fuckin' train song. — Richie Kirkpatrick
You thought Tandy Wilson was the name of a character on Nashville. — Amy Hancock
You think it's too hot and you need a pool … still. — Tori Venable
You can't help notice the only things ascending at the amphitheater are beer prices and '90s bands. — Julio LaPeppercorn
You can't see the trees for the Forrest. — Michele Totty 
You are convinced that House Speaker Beth Harwell's next punishment for Jeremy Durham will be a Game of Thrones-style Walk of Atonement from the Capitol building. — Logan Elliott
Whenever your life is in chaos, it is only compounded by the voice in your head telling you to "move quickly through the station, your time is running out." — Rob Duke
The Carvana machine ate your quarter. — Brady Mills
TAKE ALL MY ROSES, WELLS! — Jamie Yost
You think every brand should have an ampersand in it (e.g. Nashville & Scene). — Brian Siskind
You have strong opinions about Barb Murphy. — Stephen Yeargin
You can't believe city leaders are ignoring the biggest threat to our image: hot-chicken sharts. — Bill Hench
Of note, relatedly, William Williams. — Trent Hanner
You hold your photo shoot in a bar, some random lady crashes it on a pool bet, and everyone seems cool about it. — Zack Bennett
---
Dad Jokes:
Your mayor is a Barry but your state legislature is nuts. — Russell Ries Jr.
Your Titans football season was "Titanic." — Michele Totty
You have a number Dose every morning after drinking their coffee. — John Marshall
You're hoping the Nashville Zoo will soon open their "Majestic Steel Cranes" habitat. — Moose
You wish we could Nashvexit from TN. — Amanda Eckard
You try to sign up for a Zika class at Gold's Gym. — Larry Sullivan
You think getting a soccer team will increase our chances to win some football games. — John Marshall
You think the Vanderbilt Marriott should have hired Morgan & Morgan for the Erin Andrews lawsuit because Morgan & Morgan are for the peephole. — Peter Dinkle
You don't see the humor in the proposed Viagra law. Violators could face stiff consequences and hard time. — Bill Hench
---
Ok. We Get It:
Your neighbor's house was just replaced by a crane to build another new building. — Curtis Stoneberger
Your forwarding address is One Crane City. — Jen Foster
You can see a tower crane out your window. — Mary Divittorio
Your kids play the Alphabet Game with the pattern of cranes across the skyline. — Jeff Shearer
Your skyline has more construction cranes than buildings. — Melissa Reinke
You look at the skyline and see several of the city's official bird, the crane! — AW
The crane is your city bird. — Mike McAlister
You think the official city bird should be the crane. — Amanda Eckard
You think the official city bird is the crane. — Mike A.
You think Nashville's official bird is the crane. — Peter Dinkle
You want to see a resolution in Metro Council naming the Construction Crane the city's official bird. — Jeanette DeMain
You tell everyone the state bird is a crane. — David Clark
Your chiropractor's advice for your neck pain is to stop looking up at all the construction cranes. — Sam Cooper
---
The Weirdie:
You get up one morning and say, "Hey, Mom, what's that new road?" Your mother says she doesn't know. So me and four seventh-graders packed a sandwich, jumped on our bikes for a daytrip to see where the road goes. We got on the new road just below where the boys club is and we we're off. It ended just at Antioch High School. We reported back home to tell our mothers, "It goes nowhere." It was I-24. 
---
You Mad Bro??
Fuck you, Nashville. — Jamie Yost
You escaped from The Escape Game. So has everyone else. Your bumper sticker doesn't make you special. — Zack Bennett
Your producer told you to never edit drum tracks in Pro Tools because it kills the integrity of the song while he sat there editing the fucking vocals. — Matt North
You know the claim that Goo Goos have the same ingredients today is bullshit. — Arthur Reed
You DON'T believe in Nashville. — Tandy Travis
You constantly walk around saying aloud, "Who are all these people, and why did their parents buy a house for them?" — Brian Siskind
You and your friends wish the HOV lane was actually a "Nashville Natives Only" lane. — Reed Neff
You never liked the people who lived here when you relocated, can't stand the new transplants. — Sandy Moss
You complain about a newly proposed condo tower blocking the view from your new condo, that blocked the view of John's new condo, that blocked the view of Jane's new condo, that blocked the view of … — David Clark
You remember when the Scene had relevance. — Arthur Reed
You write for the Nashville Scene but you don't live in Nashville. — Peter Swanson
You have to pay Nashville to stay!!!! $11 million this time! — Michele Totty
You think a roundabout is some fuckin' Canadian song by a band called No or some shit. — Richie Kirkpatrick
You call yourself a "creative" and create nothing while on your laptop sipping lattes. — Brian Siskind
You come home after a long, hard day of slinging drinks and being on vinyl duty at Barista Parlor and pop open a cold Fat Bottom, all the while trying to relax in the lush garden where you grow your own tomatoes in your East Nashville home, yet still lamenting the fact that you've worn out your custom-made Imogene + Willie jeans and need to call your parents in Iowa for the money to get a new pair. — Joey Chappell
---
Past Winners:
1989: You think our Parthenon is better because the other one fell apart. — Susan Fenton
1990: Your mayor is married and engaged at the same time. — Maralee Self
1991: You say to the person behind the counter at the Hot Stop, "We really kicked y'all's ass in that Desert Storm." — Willie D. Sweet Jr.
1992: You go to a Hank Williams Jr. concert at Starwood and pass out before Hank does. — Ted W. Davis III
1993: Your church congregation is referred to as "the studio audience." — Sharon Kasserman
1994: You think that the H.O.V. lane is for people with AIDS. — Paul Allen
1995: No winner
1996: You never meant to stay here this long. — Robert Jetton
1997: You've checked your flower bed for Janet March. — Terry Robertson
1998: You're the only one who doesn't know you're gay. — Diana Hecht
1999: You dig up your mom. — Rick Hagey
2000: You want to vote Brad Schmitt off the island. — Chad Tribble
2001: Your minister follows the Nine Commandments. — Ken Lass
2002: Towns you've never heard of are going to be hit by a tornado at 6:51, 6:53 and 7:01 p.m. — Rick Hagey
2003: You returned a friendly Southern wave to Adam Dread as he veered across Franklin Pike. — Cindy Parrish
2004: You need a war to sell records. — Joe Scutella
2005: Your governor gives TennCare beneficiaries McDonald's instead of health care coverage. — Ken Lass
2006: You were a gay cowboy before being a gay cowboy was cool. — Michael Williams
2007: You saw Kenny Chesney in a Kroger reading Out & About. — Michael Williams
2008: Your DUI arrest gets a five-star rating on YouTube. — Roy Moore
2009: Your local GOP makes the KKK look like the ACLU. — Jonathan Belcher
2010: Your city flooded and all you got was a lousy T-shirt. — David Anthony
2011: Gay gay gay, gay gay; gay gay gay gay gay. — Dana Delworth
2012: You think Bart Durham should direct The Real Housewives of Nashville. — Holly Matthews
2013: You think the TV show should have been called Mount Juliette. — Bill Hench
2014: Your amp goes to eleven, but not to Belle Meade. — Zack Bennett
2015: You're afraid Bob Mueller's mustache will be torn down to build a high-rise apartment building. — Zack Bennett
Email editor@nashvillescene.com