Danny Lowrance was seven months from parole when he got sick. He had served four years of a six-year sentence and was earning "good time" — days without incurring disciplinary citations. Pam Lowrance, his mother, last spoke to him on March 22, two weeks before he died at Vanderbilt University Medical Center in Nashville.
The next time she got news about Danny was from a doctor at VUMC following up with her about her son's advanced directive. He had suffered a stroke induced by septic shock and was unresponsive. 
"He didn't get any treatment," Pam tells the Scene. "He had been sick. He thought it was allergies, then his organs started shutting down."
Pam held Danny's memorial service outside Chattanooga, where she lives, and it was attended by his family and a few childhood friends. "He tried to go for about a week to get medical treatment, and they didn't take him until he collapsed. When you're a ward of the state, they're responsible for medical care, shelter, food — like fostering a child. If they had just given him some antibiotics, I think he would be alive right now."
Danny died at VUMC on April 10. He's listed as the 38th inmate death in Tennessee prisons since the year began. In 2022, 182 people died in Tennessee prisons, down slightly from 191 deaths in 2021.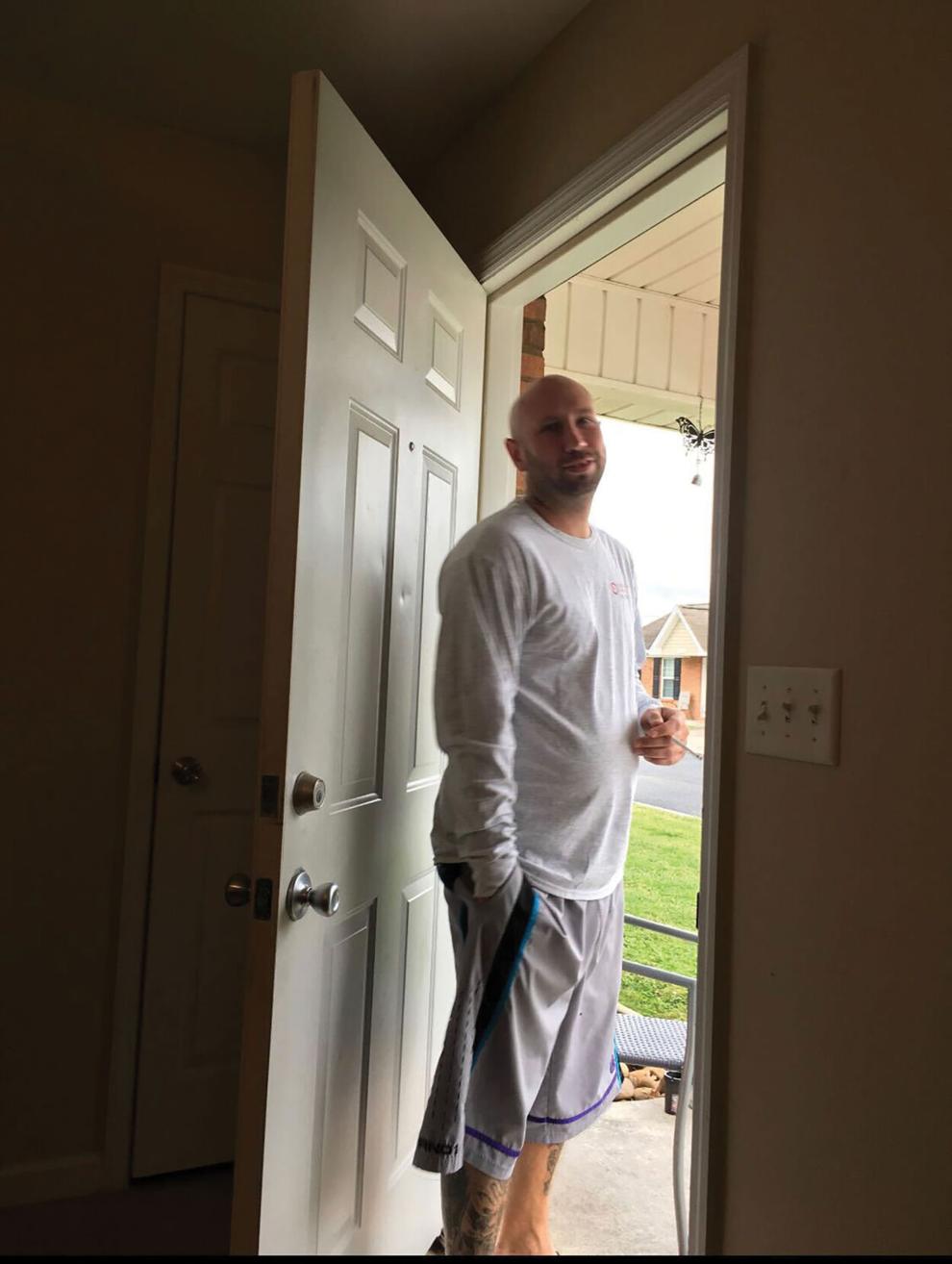 There have been six more deaths since Lowrance's, including another — Charles Nelson, age 41 — at Trousdale Turner Correctional Center, the Hartsville prison opened by CoreCivic in 2016. It's the state's largest facility, housing around 2,500 inmates, and has been the target of a nearly constant string of lawsuits. A case filed in March against specific CoreCivic employees, including former warden Martin Frink, alleges negligence and "deliberate indifference" in the death of Jose Torres at the hands of another inmate last year. In February, CoreCivic brought in its sixth warden in seven years, Vince Vantell.
Since its opening, Trousdale has been plagued by allegations of mismanagement and understaffing. Family members of inmates allege rampant violence, arbitrary lockdowns, retaliation by staff against inmates and difficulty communicating with loved ones. Through a Facebook group, "Loved Ones in Trousdale Turner," Pam and others communicate about how to support people on the inside.
A month after Danny's death at Vanderbilt University Medical Center, Pam is dealing with paperwork and legal hurdles from the state. The day she speaks with the Scene, Pam has just gotten next-of-kin paperwork notarized so TDOC will send her the $14.53 left in Danny's inmate trust account.
"He was just sick," Pam tells the Scene. "The fact that they had him handcuffed until they took him off that ventilator — that's what stays in my mind the most."
CoreCivic, which rebranded from Corrections Corporation of America in 2016, helped build the nation's private prison industry from its offices in Middle Tennessee. The same year, shareholders sued over mismanagement, alleging that executives covered up severe understaffing and negligent medical care. These problems have been rampant across the U.S. prison system, prompting the U.S. Senate to conduct a bipartisan 10-month internal investigation into federal facilities that concluded in the fall.
In January 2020, Tennessee issued a scathing audit about its own Department of Correction that detailed findings confirming understaffing, inadequate facilities, noncompliance with state policies and insufficient medical care. The state found that official data and records were frequently wrong, nonexistent or lost. CoreCivic facilities were at the center of many of these claims, including at Trousdale, where state auditors found incidents of contractual noncompliance and reporting errors, including the "questionable" finding that staff had not reported any serious accidents or injuries over the entire 18-month audit period.
When asked about Lowrance's case, CoreCivic shared a statement that reads, in part: "Our top priority is the safe, secure management of our facilities and caring for inmates in a humane and appropriate environment."
In March, CoreCivic announced it would not renew its contract with Tennessee to operate South Central Correctional Facility after 32 years.
"We are not seeking to renew the contract, and will cease operating the facility by no later than June 30," a CoreCivic spokesperson told the Scene. In April, CoreCivic announced that a last-minute deal with the state kept the agreement in place, keeping CoreCivic at South Central until 2025. It lost its contract to operate West Tennessee Correctional Facility in 2021, the same year it lost its contract to operate Leavenworth Detention Center in Kansas, part of an executive order from President Biden to end federal contracts with private prison operators.
For years, CoreCivic has avoided government accountability for its failed prisons. Recent terminated contracts and financial disclosures indicate a slow pivot away from state prison operation and toward migrant detention centers, all advertised as "government real estate solutions," on CoreCivic's official website. The corporation has sold facilities in Pennsylvania, California, Oklahoma and Georgia. CoreCivic has forecasted a bump in detainees following the May 11 expiration of Title 42, a COVID policy that gave border agencies more leeway to expel immigrants. CoreCivic executives referred to this policy as an "occupancy restriction" in a recent letter to investors.
The Trousdale contract runs through 2026. Darrell Alfred Cooper, 61, died there on Jan. 13. Cooper was the prison's first death in 2023. He had been diagnosed with acute myeloid leukemia in 2021 but was in remission. His ex-wife says he had been beaten badly by other inmates in late December and died from his injuries. Instead of receiving medical care, he was put on suicide watch to keep him away from further violence. 
"He was in a wheelchair and couldn't defend himself," says Jean Cooper, Darrell's ex-wife and primary contact on the outside. "The guards open up the pods for anyone to get in — inmates run that prison. I'm not looking for money. I can't bring Darrell back. I just don't want nobody else to go through what he did. It's a death trap down in Trousdale, and I pray for anybody with family down there."
Correction: A previous version of this story said that CoreCivic's contract with the state at South Central Correctional Facility would end this year. We regret the error.